Read our follow-up white paper on the 25 Best Asset Management Websites (03 March 2021).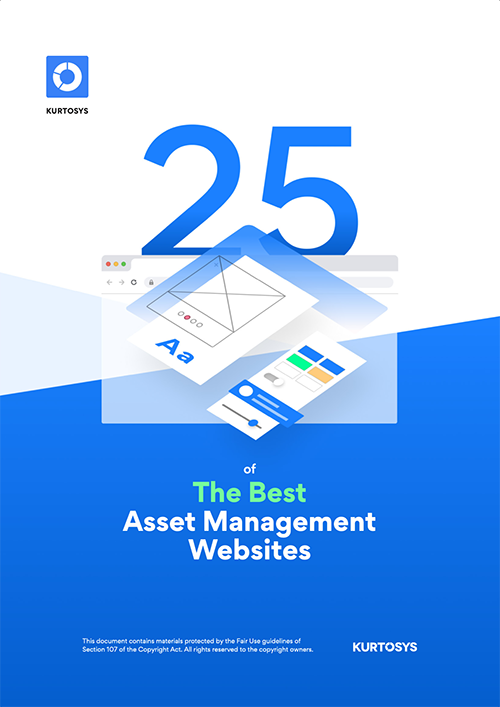 When an advisor clicks on your asset management website, they begin forming opinions straight away… and those opinions make a difference.
According to Kasina, 59.7% of advisors feel that the quality of a firm's online capabilities influences their perception of a firm.
Pamela DeBolt, a senior analyst at Cerulli, recently explained how important a recognizable brand and a good website are for asset managers:
Brand has become increasingly important for advisors and asset managers.  In fact, brand is a firmwide focus for many companies this year."
Cerulli think that asset managers need to become just as creative as consumer facing brands. So, to help you compare your asset management website to the best of the rest, here's our list of 19 of the best designed asset management websites.
Choices are simply based on visual impact, modern web design techniques such as making the best use of the screen available or using imagery, color and typography to enhance visual appeal.
If I've missed any of your favorites, let me know by leaving a comment below.
(in alphabetical order)