A secure and customizable data API platform, built for the security and compliance needs of financial institutions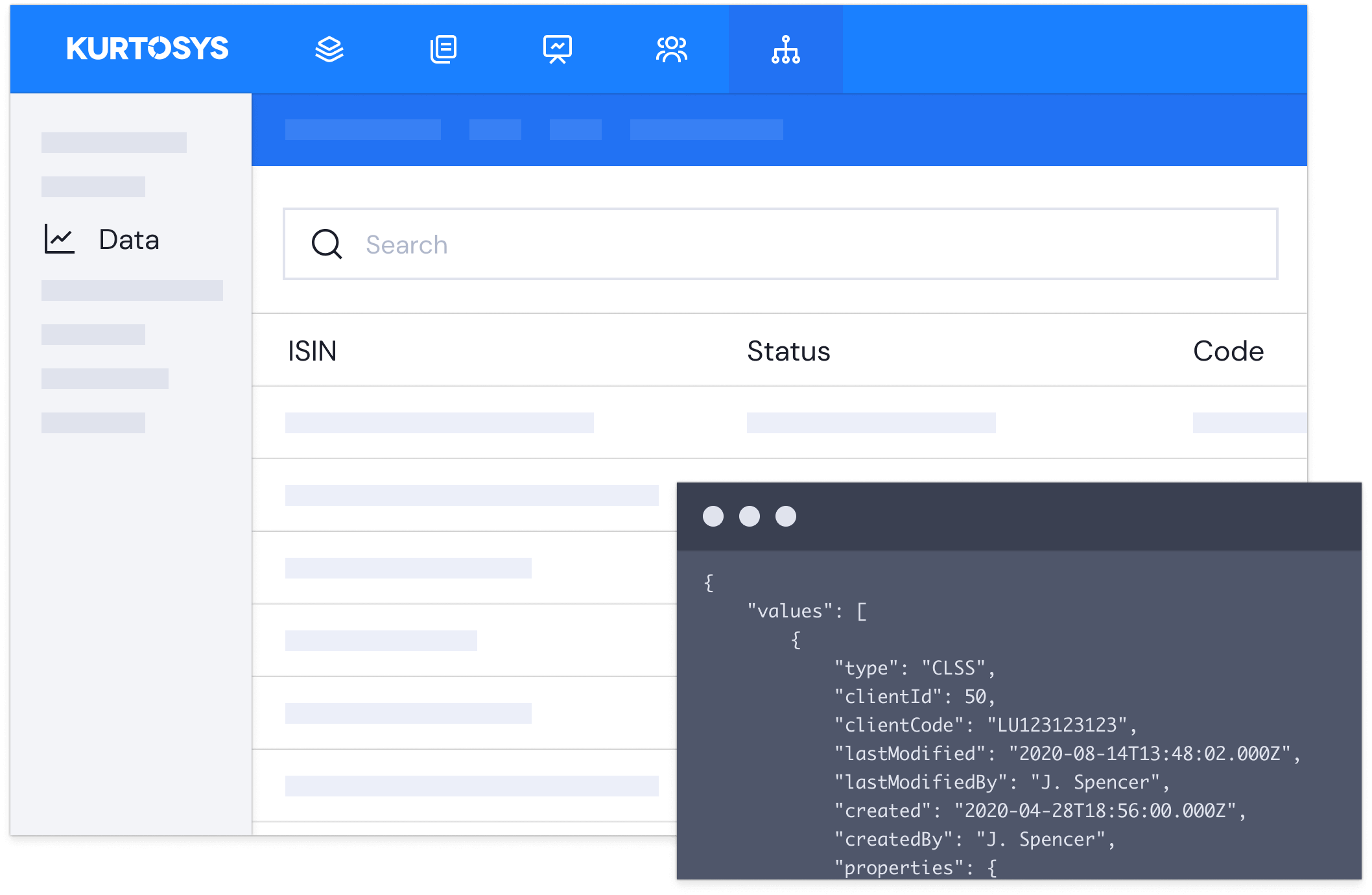 Kurtosys data provides a suite of management tools and APIs that can be customized to fit your data. Data can be enriched, formatted, and delivered rapidly wherever it needs to go across your digital estate.
To meet the needs of financial institutions our APIs are designed from the ground up with compliance in mind. Automated quality checks, 10 year data retention, and approval workflows all ensure that compliance breaches are minimized and eleminated.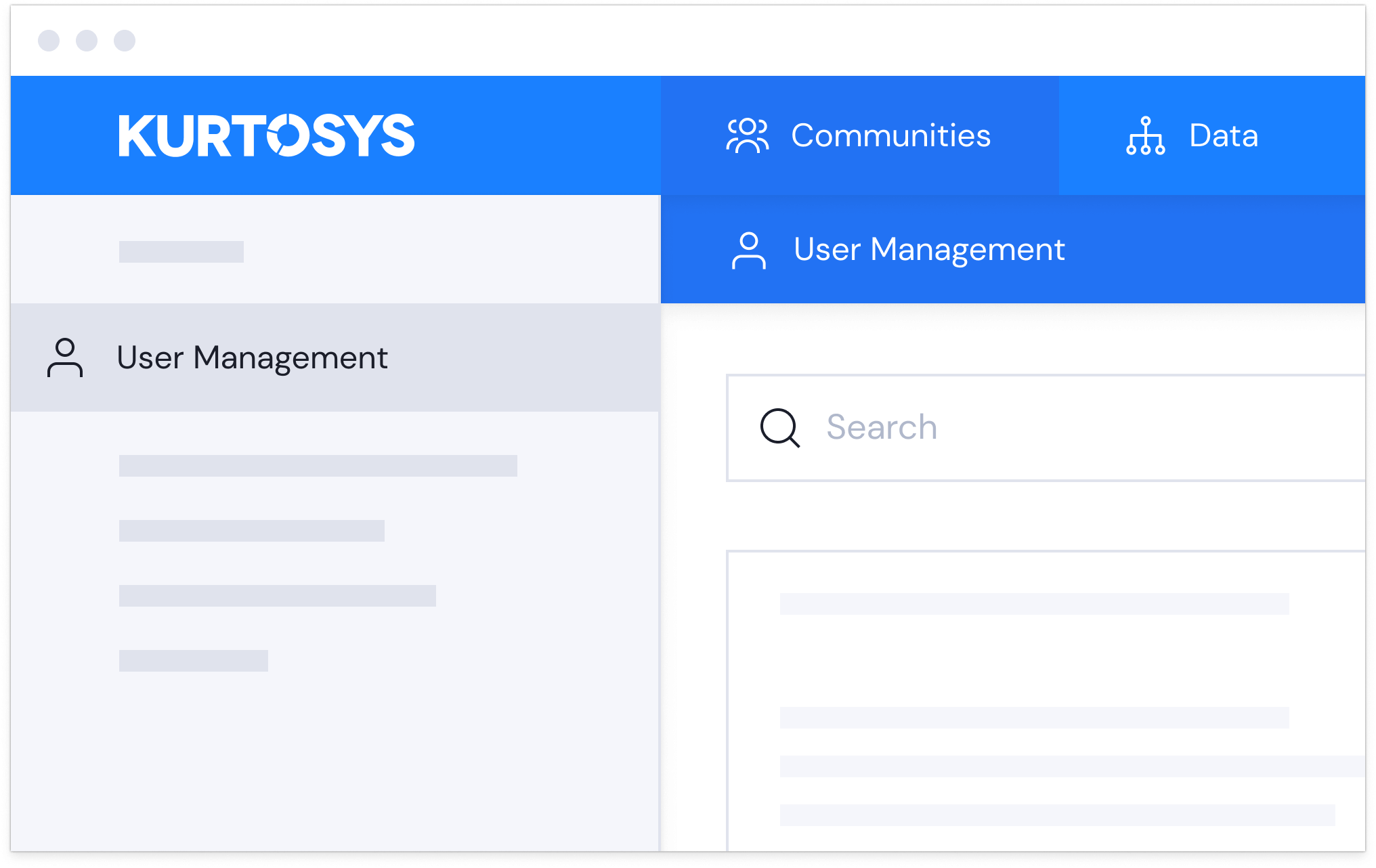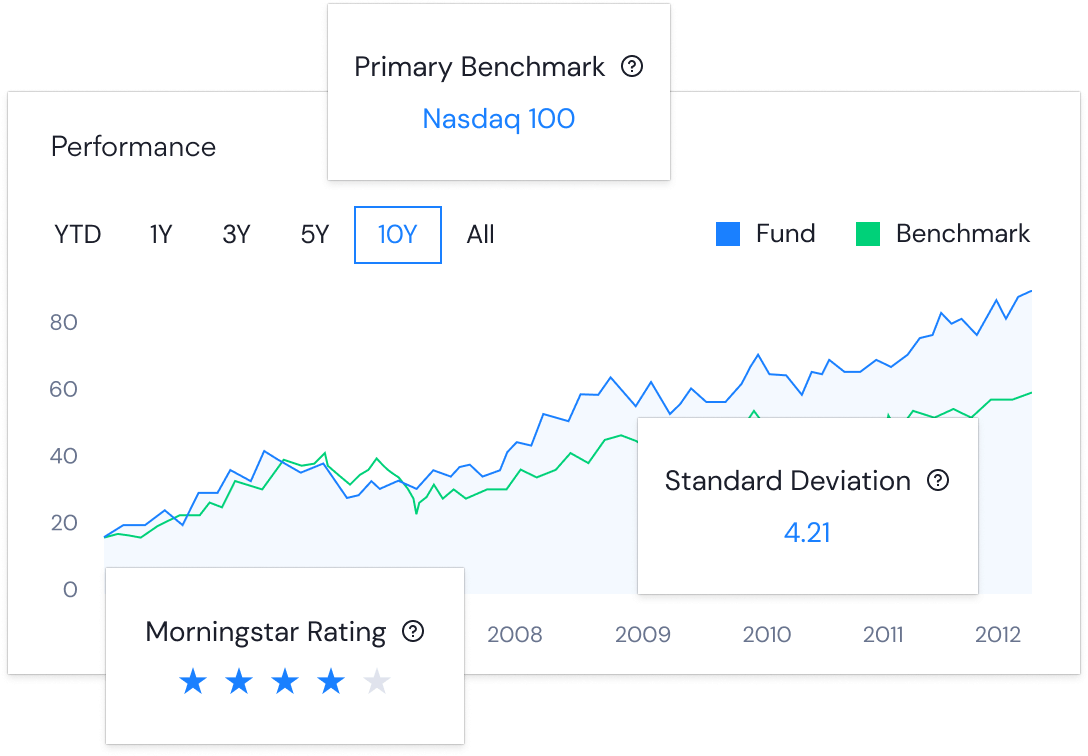 Kurtosys Data APIs are based on an in-memory architecture and horizontally scalable microservices. In addition, they leverage next generation edge caching to ensure that data is served as quickly as possible to your experiences. 
Customize data entities and add new data types through our intuitive data dictionary
Each of our modules is backed by performance REST APIs making them easy to connect to your apps and services
All our modules include intuitive management UIs that allow you to see and manage your data
Kurtosys Data is pre-configured for the most common types of financial data – accounts, funds, holdings, and more…
Dedicated modules for managing long-form text content such as regulatory disclosures
Automatically translate your content as it is emitted from our APIs and avoid clunky downstream translation
Apply automatic data quality rules and detect issues before they create compliance breaches
Upload and manage documents alongside your data, including custom tagging
Create data driven groupings of content to to manage similar datasets
Every change made to data is retained for 10 years for compliance purposes
Entitlement allows data sets to be restricted to certain users, useful for financial portals
Data formatting rules can be automatically applied and change based on region for localization purposes
Learn how Kurtosys collaborated with BMO Global Asset Management to build an enterprise global digital experience in six months.
Connect your client and product data sets to Kurtosys via API or SFTP and enrich with compliance or localization rules. 
Configure your site, portal, documents and more using our intuitive and user friendly toolset. 
Create new experiences and outcomes for your clients and sales teams across the full spectrum of your distribution team.
Use in-built analytics to evolve and enrich your solution progressively with zero custom coding required.