Build beautiful investor websites
Our ready-to-use tools and DXM platform have been developed to help asset managers build beautiful investor websites. The Kurtosys DXM platform is a digital experience management system that is used by some of the world's largest asset managers. The platform is continually enhanced and updated to ensure that ever-evolving user needs are catered for.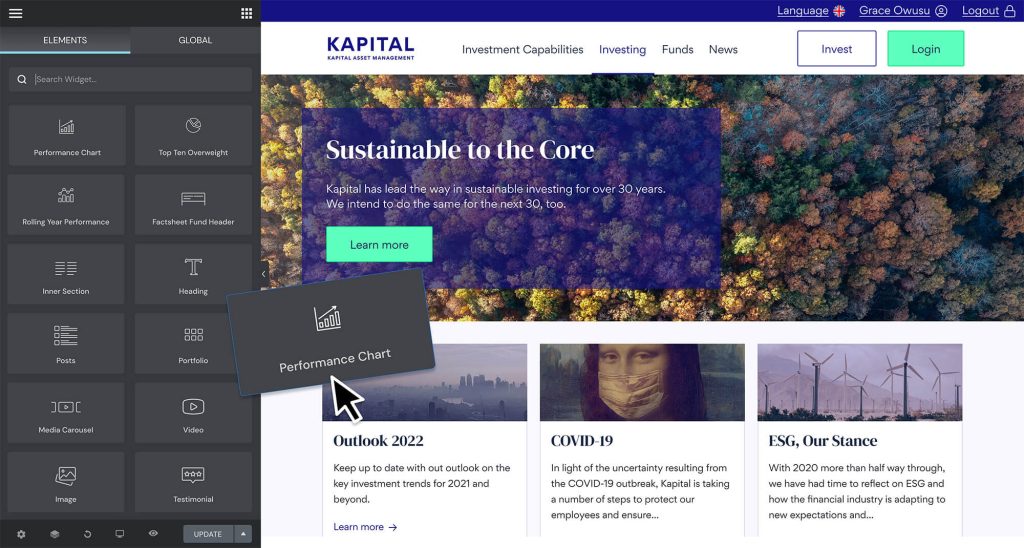 "The BMO Global Asset Management website project was immense in terms of scale and also complexity in delivering over 60 websites with branded components and a fund center for our different regional sites"

Ross Duncton
BMOGAM Head of Marketing
The Kurtosys Platform is a full platform-as-a-service for launching and maintaining investment websites. The Digital Experience Manager allows the user to manage their site, domain, set up redirects, manage site compliance and security from one central location with only a few clicks. Our solution combines the specialized regulatory and compliance requirements with the vast functionality of WordPress as well as WYSIWYG post editing plugins, like Elementor.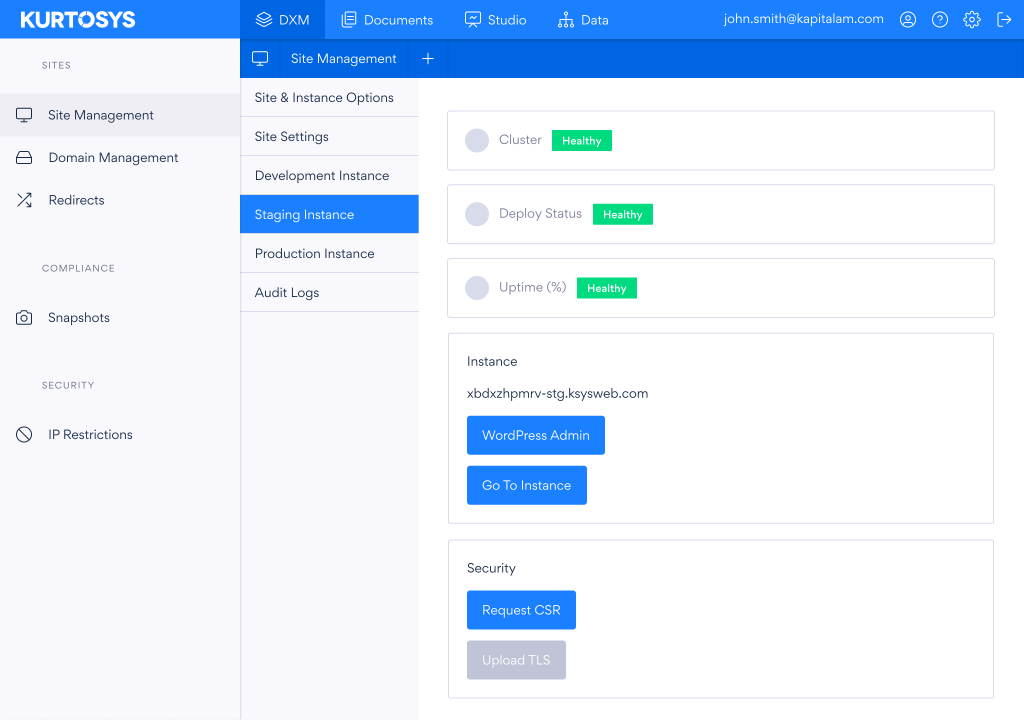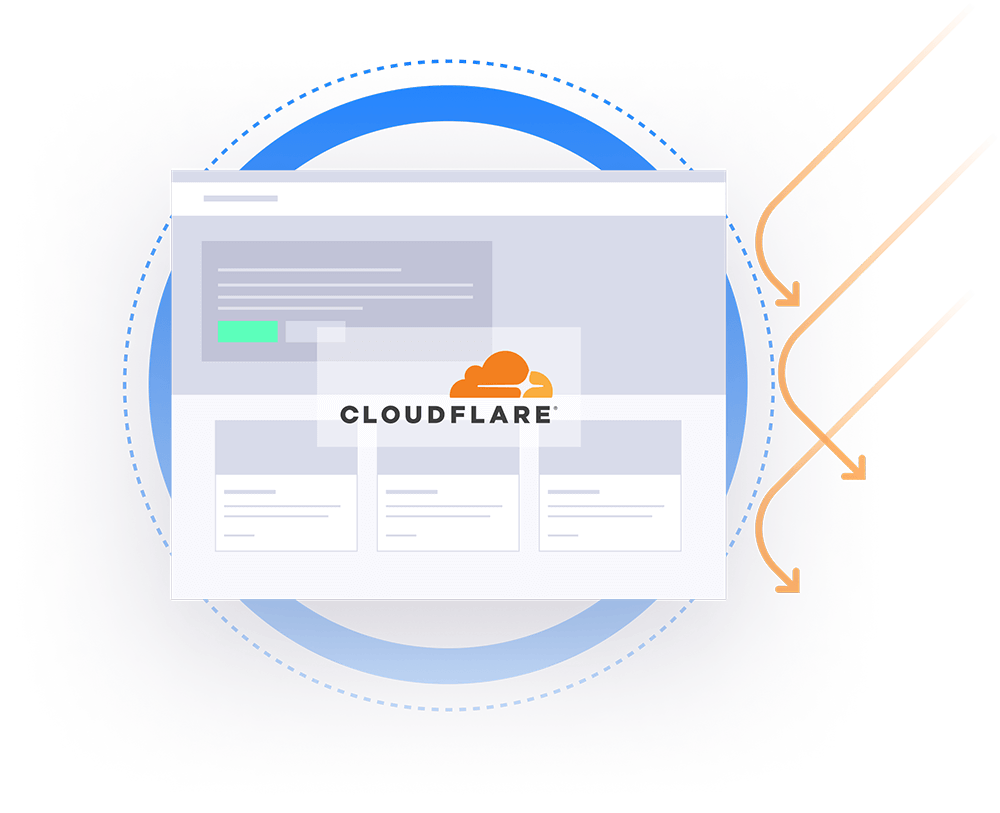 Security and performance as standard
The Kurtosys cloud provides a full end- to-end platform-as-a-service to host and manage your site. Industry leading security features come as standard.
Integrate fund and investment data
Kurtosys Studio apps, a library of over 50 data driven experiences specifically built for fund managers and investors, readily integrates your fund and investment data, thus enabling real-time data visualization and content publishing across all your customer touchpoints.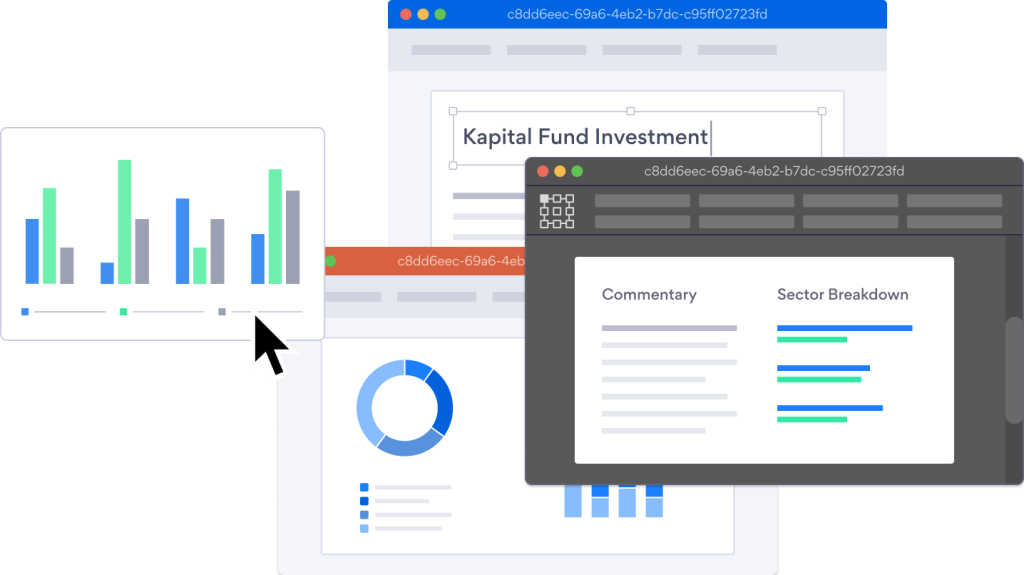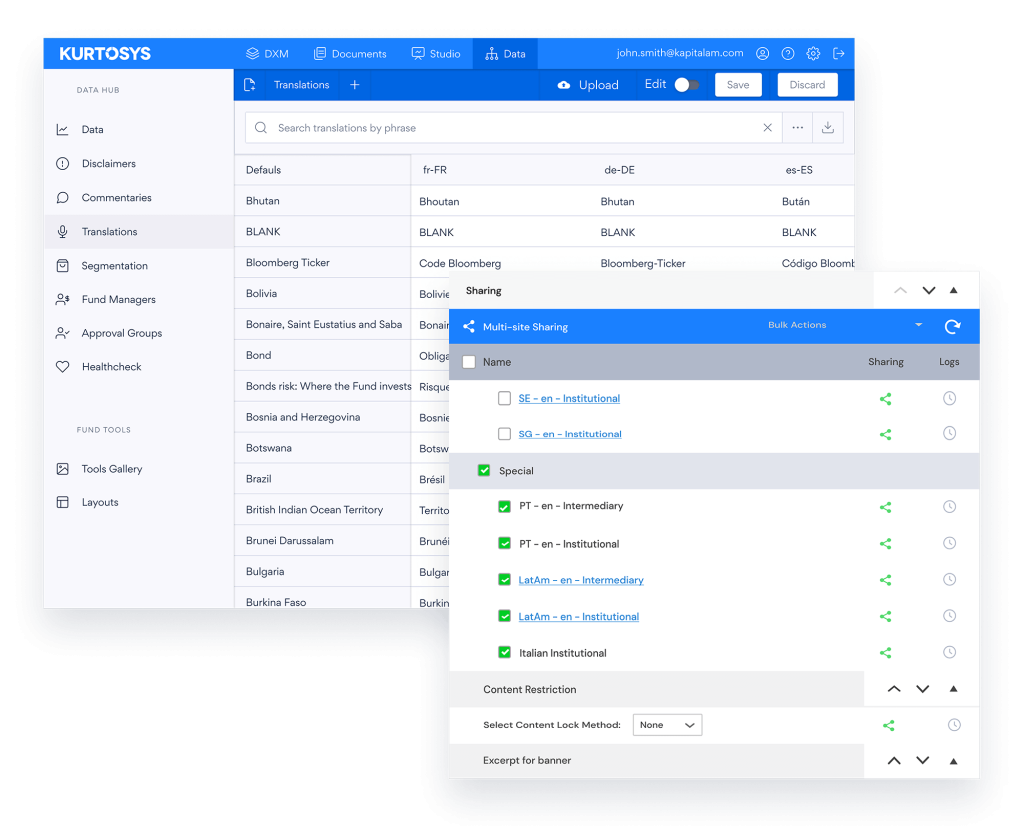 Reach your global investor base
With seamless localization features, such as automated translation integration and multi-site sharing, your cross-border communication will comply with specific regional regulatory needs and help facilitate stronger relationships with investors.
Regulatory requirements are all taken care of. With built in record retention, content & data snapshots, automated content expiry and customizable approval workflows, your team will have one less thing to worry about.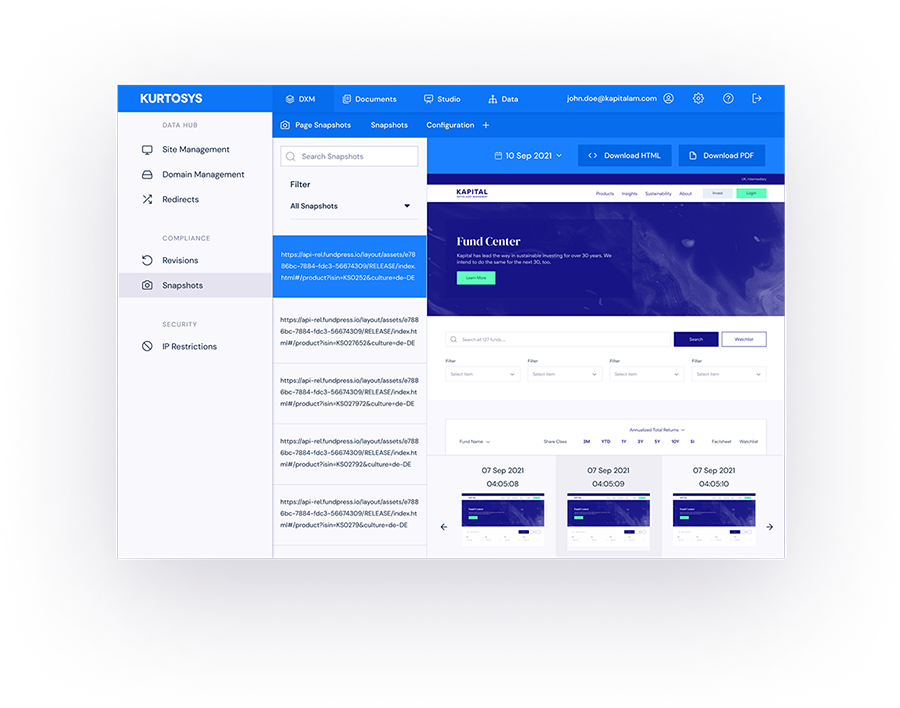 Your site is one of your most important brand touchpoints allowing you to position yourself as both a thought leader and a formidable investment firm. Together, we can help to ensure that your clients and site visitors get the best experience.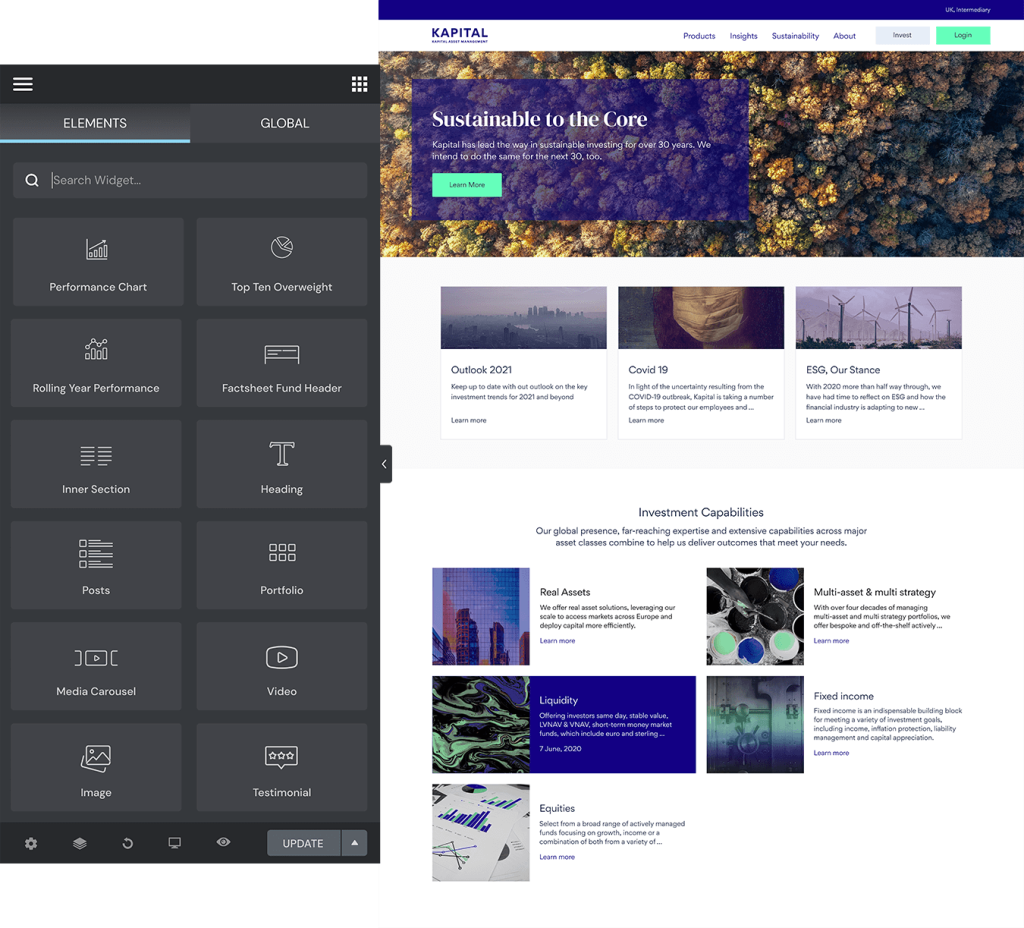 A fund center is the heart of any asset management site. With Kurtosys Studio, you can configure a fund center in no time at all. Help your investors and advisers find the products, data, and documents they are looking for with minimal fuss. The design and features are fully configurable, so you can create an experience that is as unique as your business.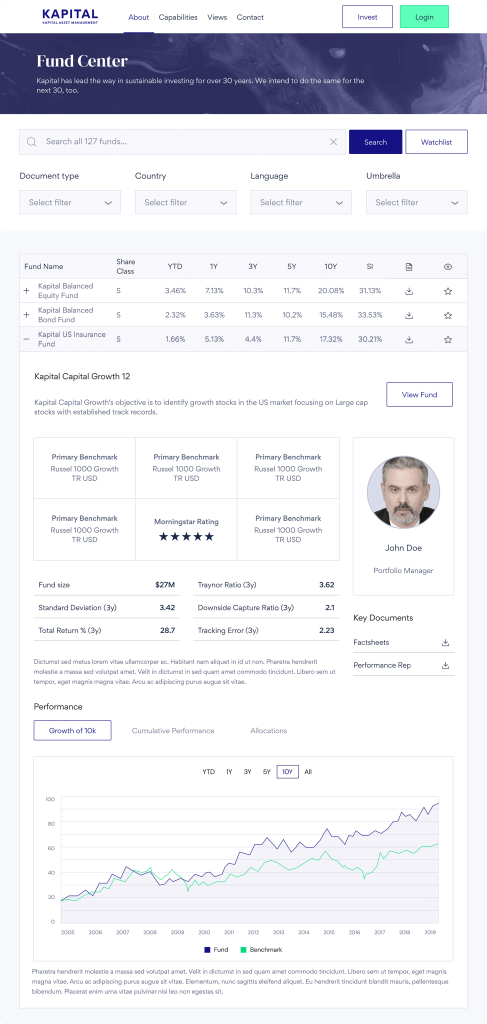 Display accurate and up-to-date regulatory and marketing materials in an intuitive and easy to use document library.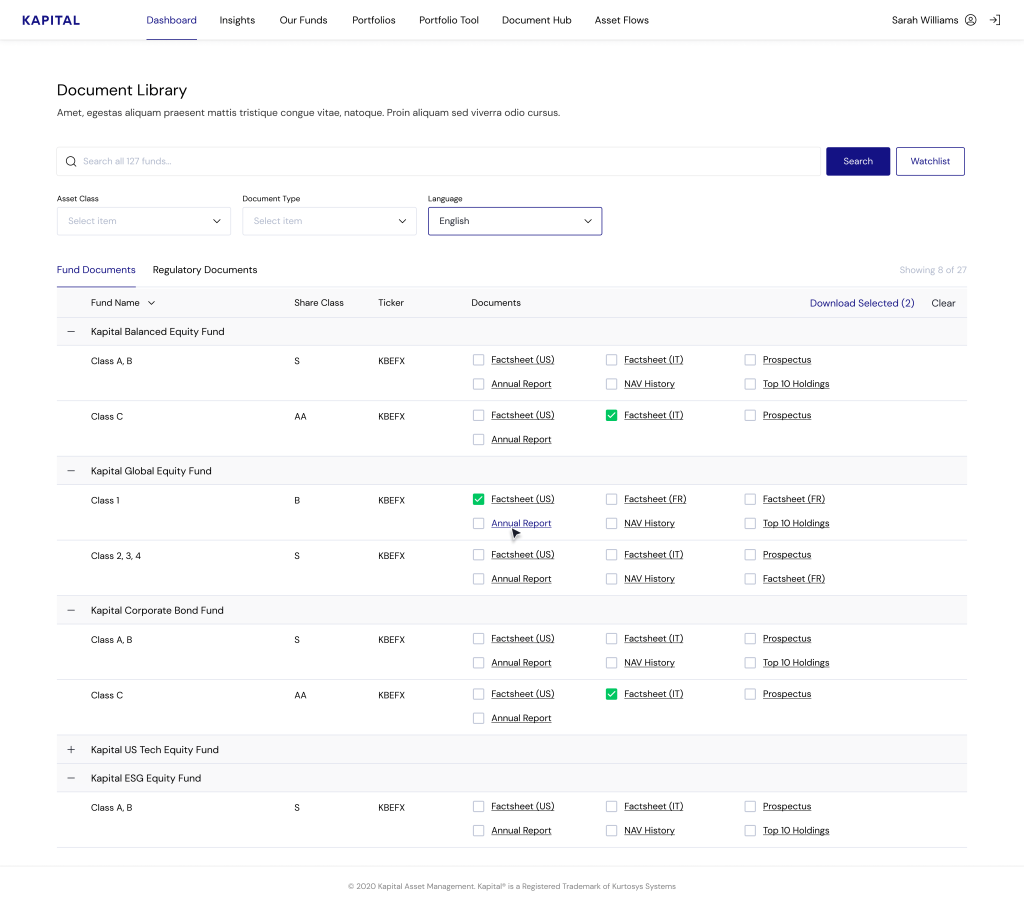 Tell the full story of your investment strategies and funds with dedicated product pages.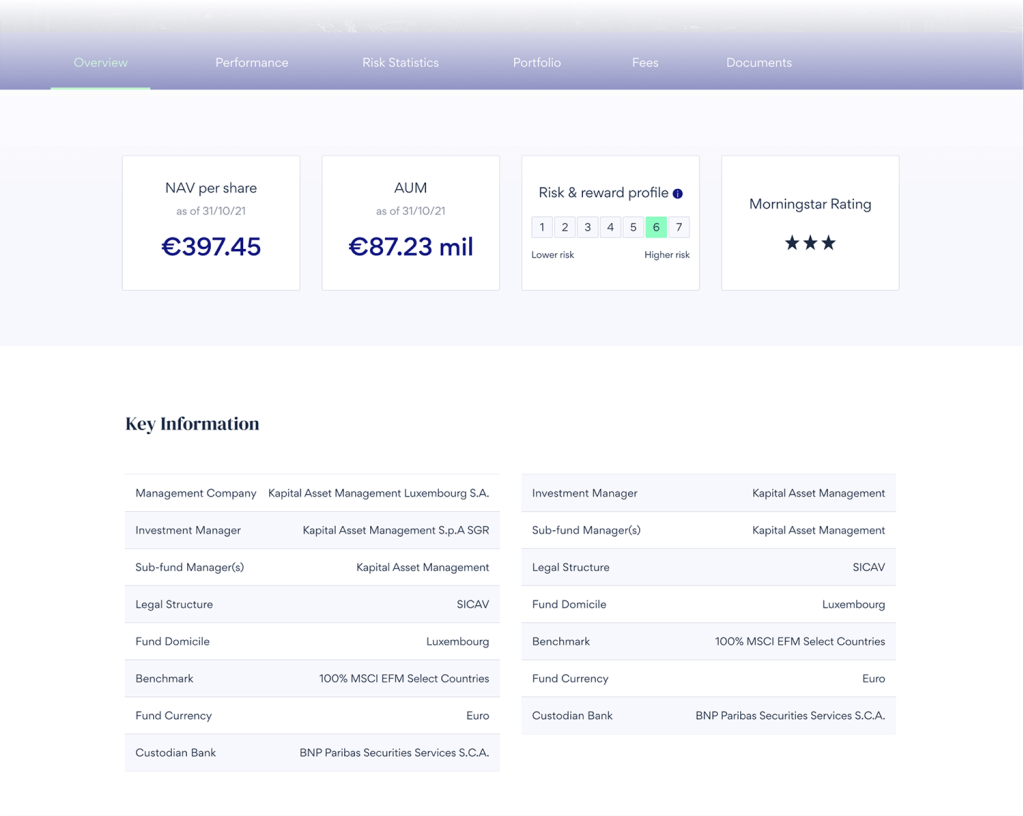 Insights and thought leadership
Decision makers want to do business with organizations they can trust. Well-conceived, relevant and impactful thought leadership is a crucial brand and relationship-building factor for asset managers. We can help you distribute and share this valuable information in a timely, relevant and targeted way.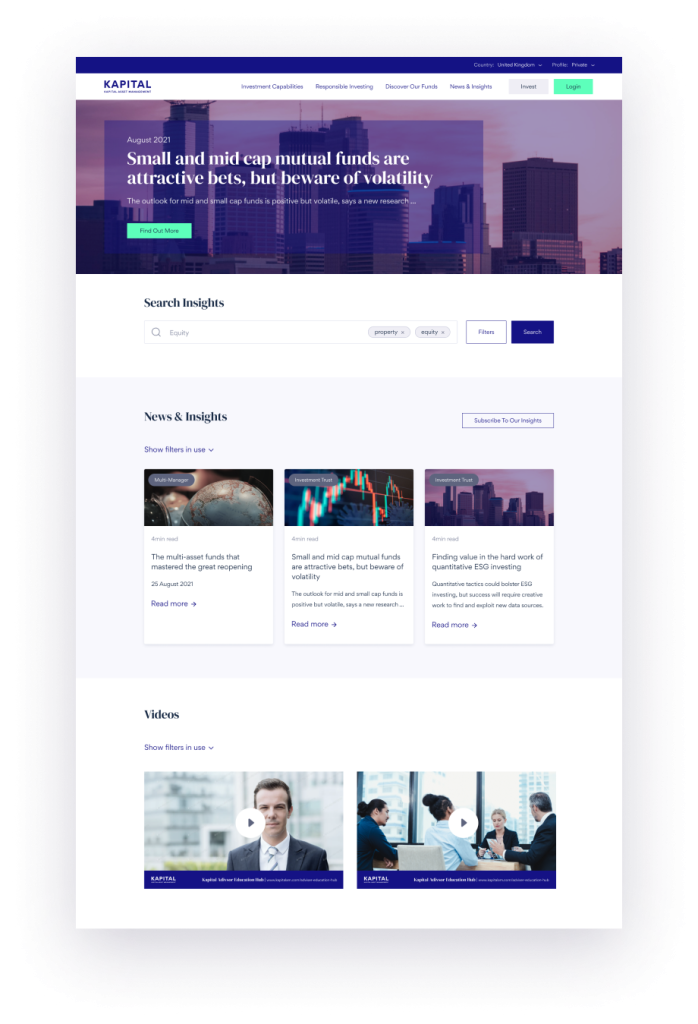 A compliant site will always ensure that global investors view only eligible products for their region. Our attestation solution allows visitors to self-select their preferences. Their site experience will then automatically serve only relevant content, eligible products and region-specific translations.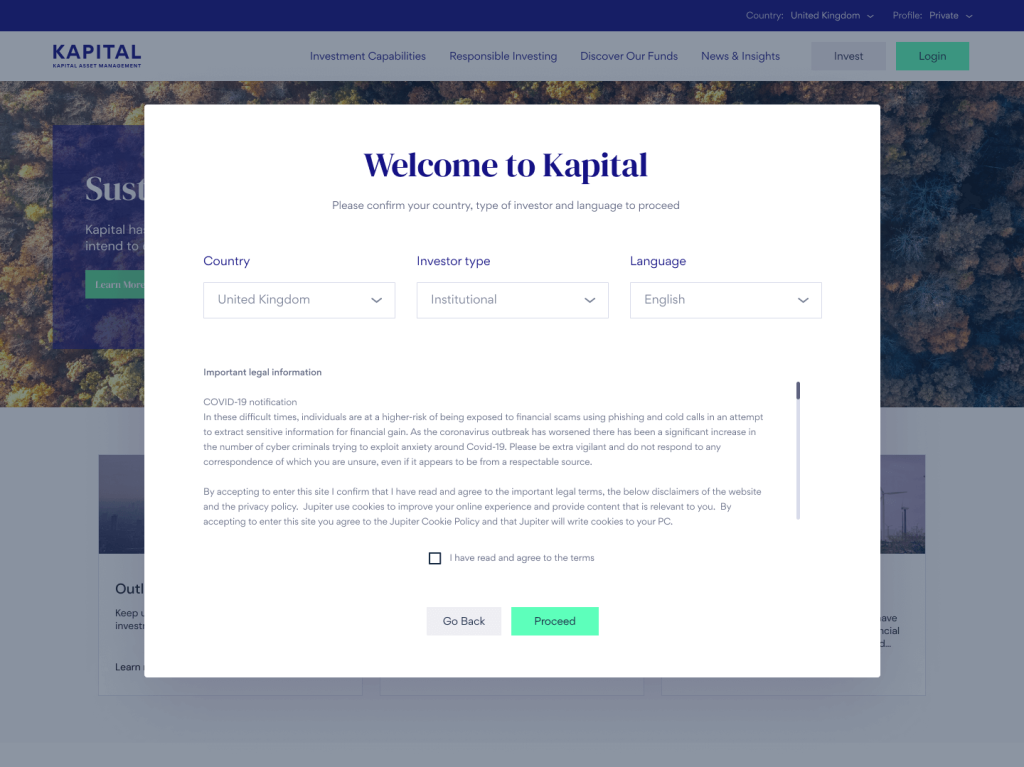 Over 80% of site traffic to investment websites comes in the pursuit of specific documents, product data, or investment insights. Our platform contains an integrated enterprise search to help your clients find what they need, fast.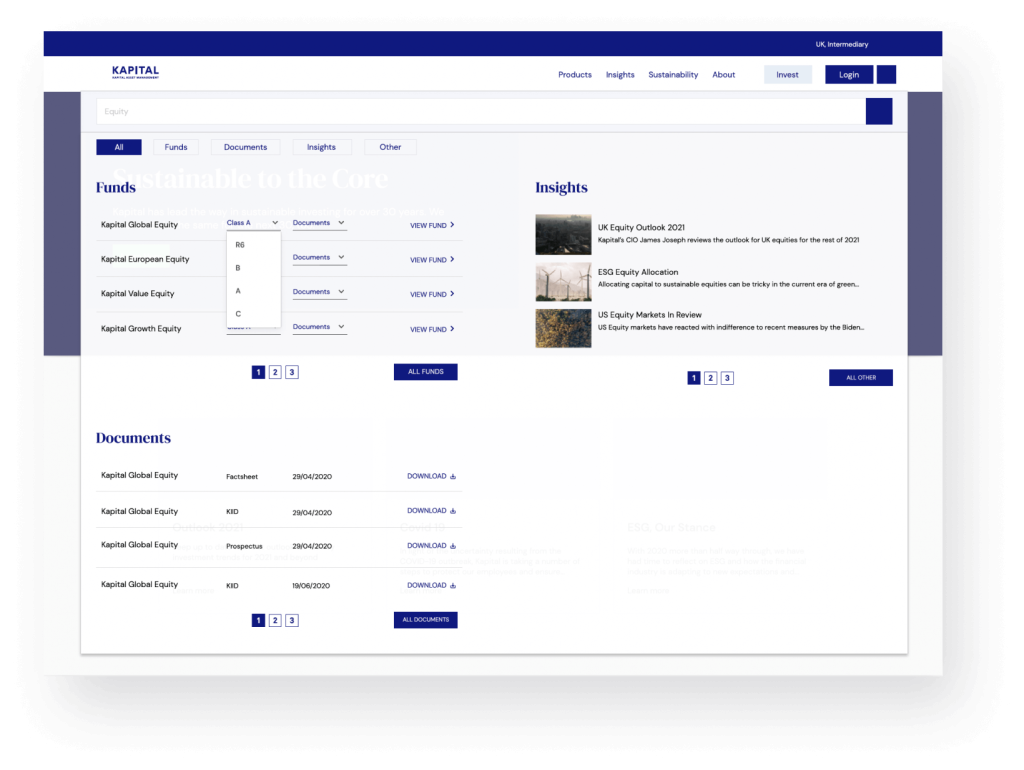 Learn and earn - Create investor education areas containing videos, private market insights and even quizzes and exams, allowing advisers to earn ongoing education credits.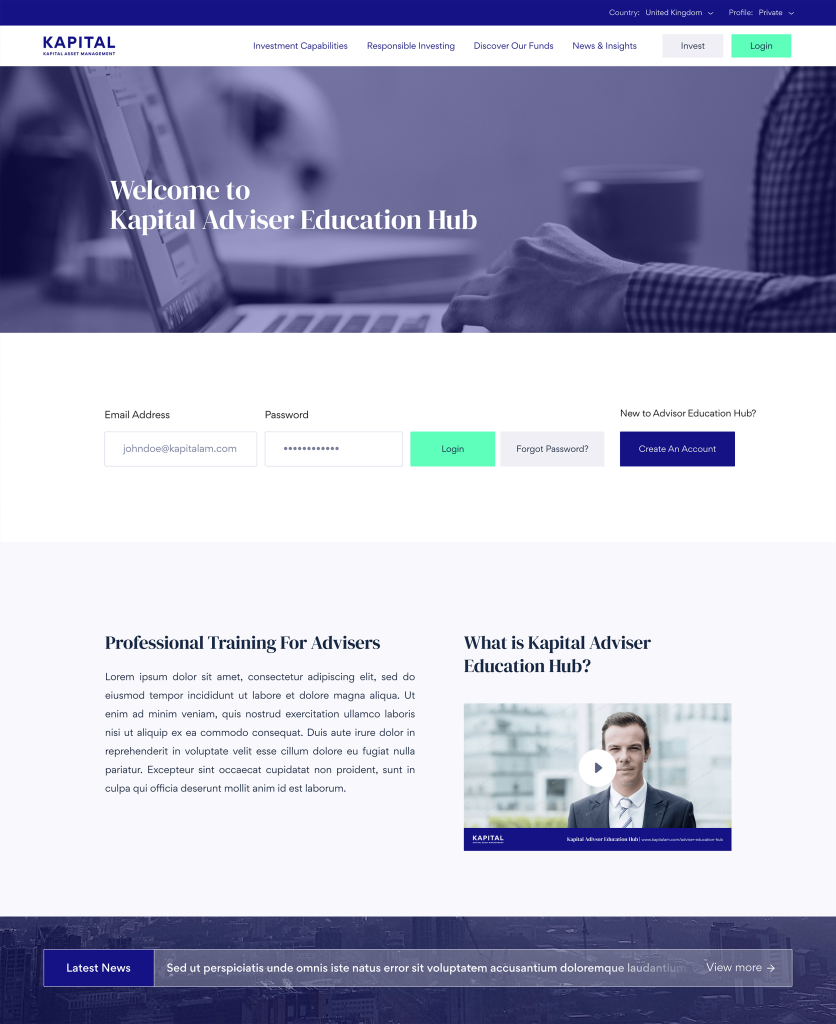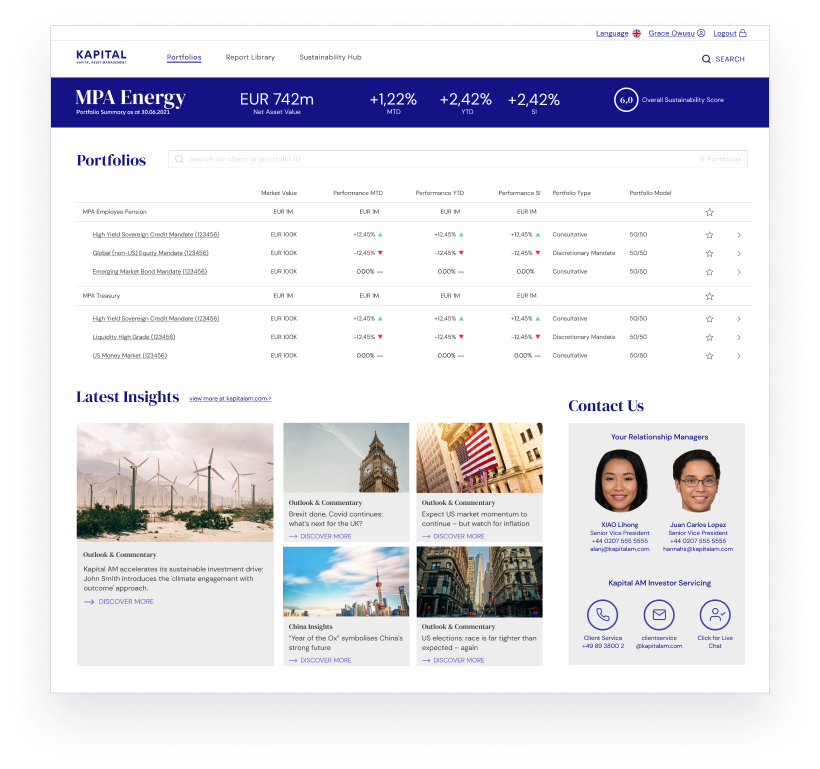 Showcase data - Create gated areas of your site to showcase privileged fund data or even client account information.
SEO, analytics, accessibility - Apply SEO metadata, integrate with your chosen analytics package, and apply accessibility-related tagging to comply with WCAG 2. 1. Gate content via Salesforce.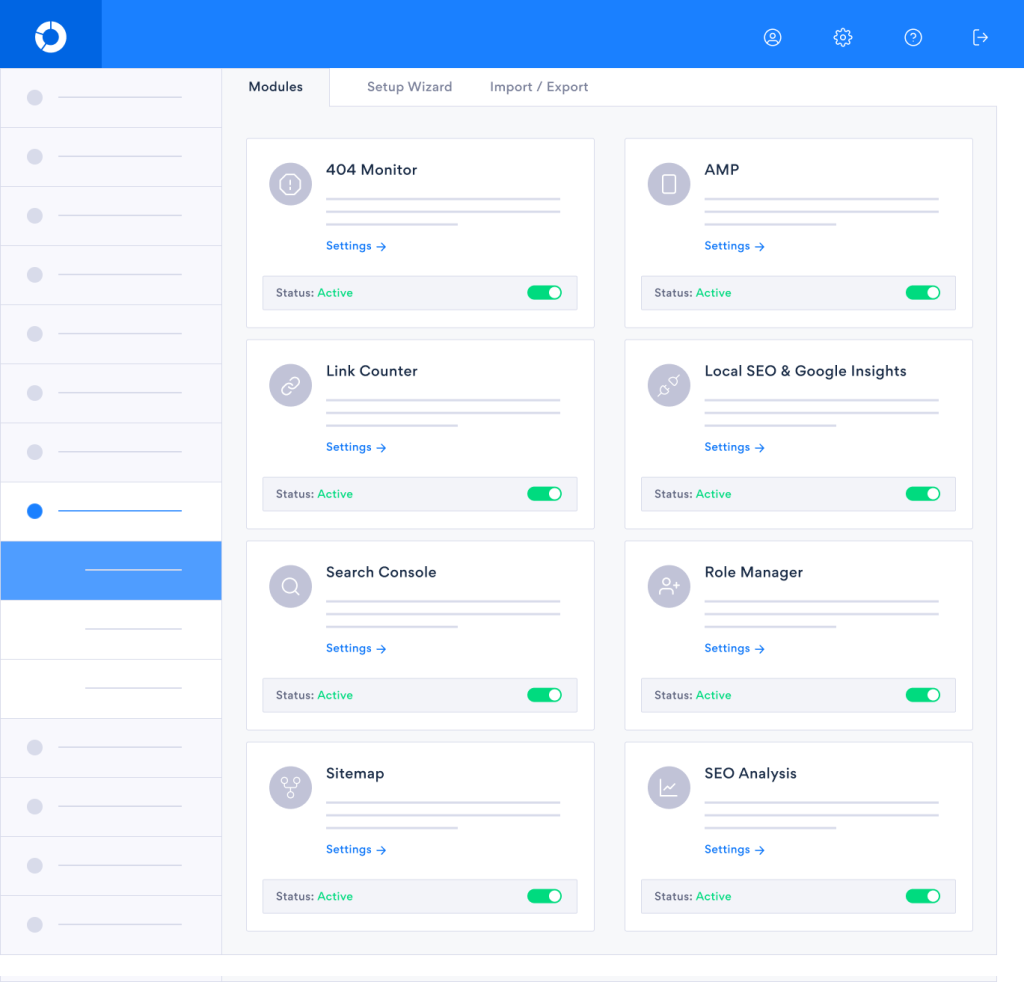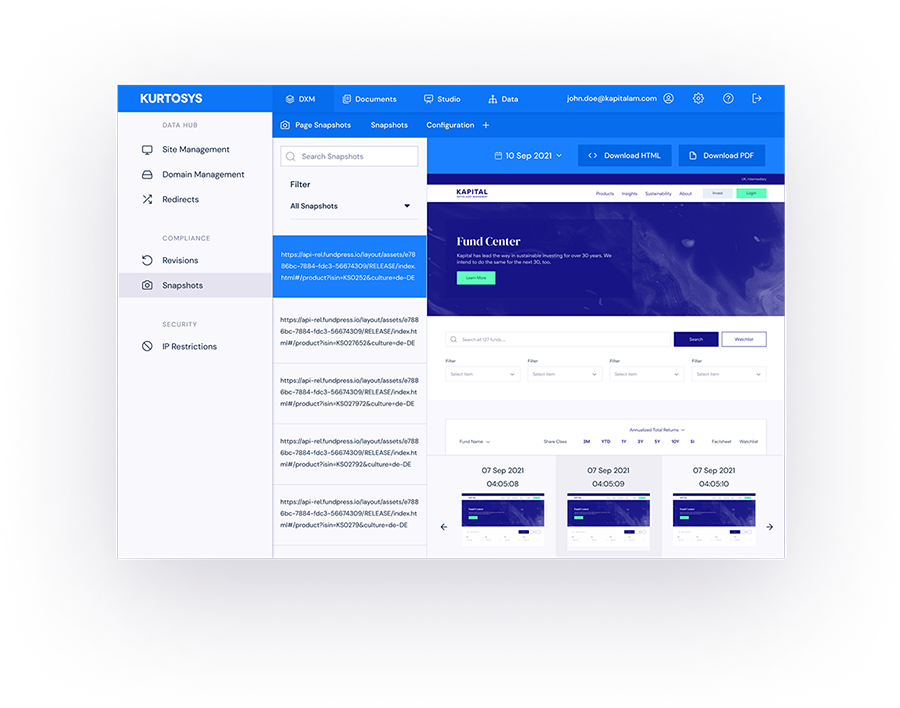 Keep records of all page edits, audit changes, and track content signoffs using easily customizable workflow processes.
Download our Investor Websites brochure
Find out the fully detailed view of the Kurtosys Investment reporting solution.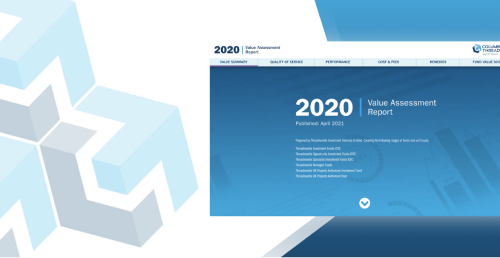 Columbia Threadneedle takes an innovative approach to its Value Assessment
The Financial Conduct Authority's (FCA) Assessment of Value regulations aim to improve competition among asset managers and make value more transparent.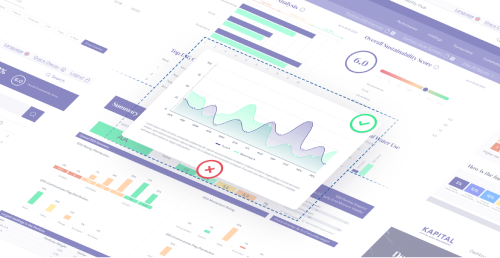 ESG and ESMA / SFDR – Some thoughts on minding your gaps in client reporting
Regulation and ESG Performance Reporting are now seriously challenging Client Service and Marketing teams to rethink their reporting processes.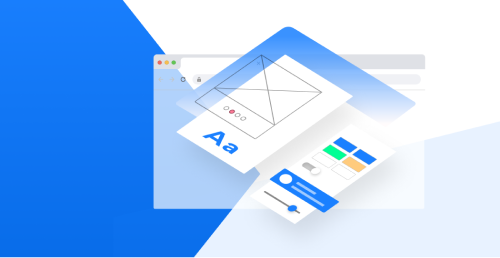 25 of The Best Asset Management Websites
More has happened in asset management website design in the past 5 years than many of us could have anticipated. Most websites have improved significantly while some have found it hard to keep up.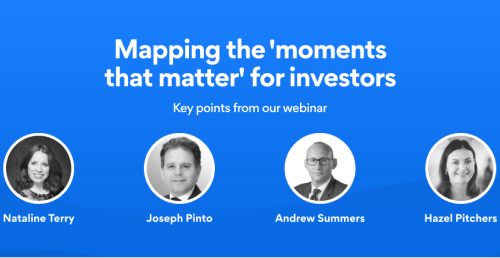 Mapping the 'moments that matter' – for investors
In this webinar, we focus on the importance of a holistic customer experience program, the typical obstacles and share approaches on implementation.