Build your investor portal
Kurtosys makes creating your new investor portal quick and easy. Create interactive investment dashboards, share privileged documents, surface gated insights, and expose your clients to sustainability related data. Integrate your portal into your existing ecosystem of digital tools such as Salesforce and Azure AD.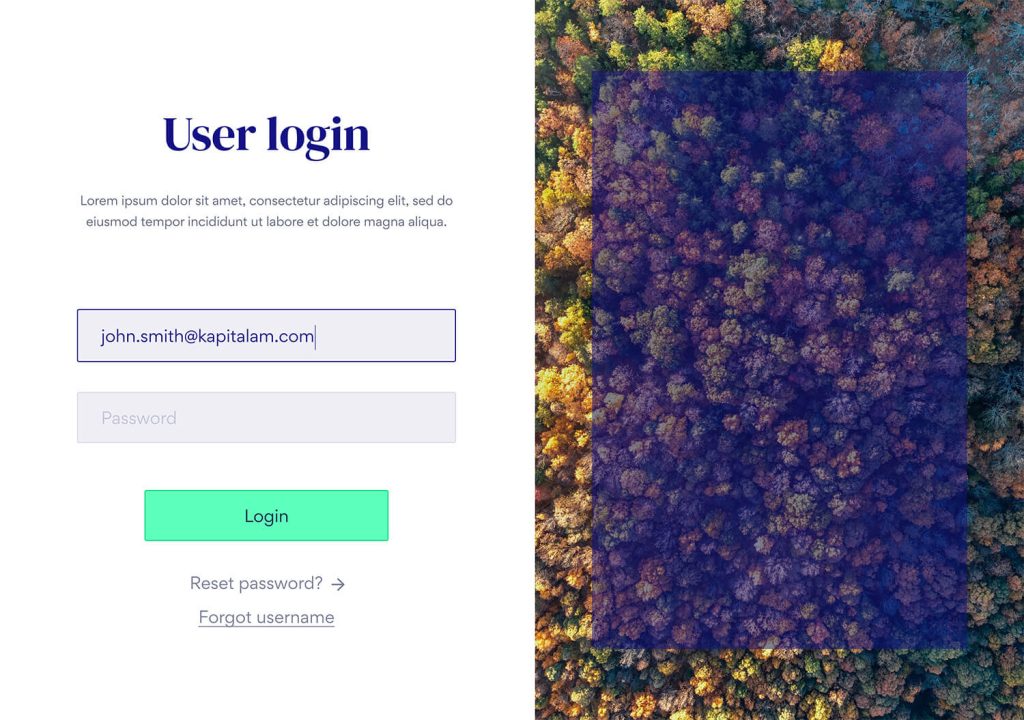 "We are delighted to have strengthened our partnership with Kurtosys and to reinforce SALI's commitment to providing market participants with a centralized resource for all IDF information. We are confident users will appreciate the increased functionality of the enhanced portal and are excited about the further expansion of this offering in the coming months."

Cameron Vail
Chief Operating Officer at SALI
Like you, your investor's time is precious. Put everything at their fingertips with your portal dashboard, granting access to their mandates, thought leadership, and other key information.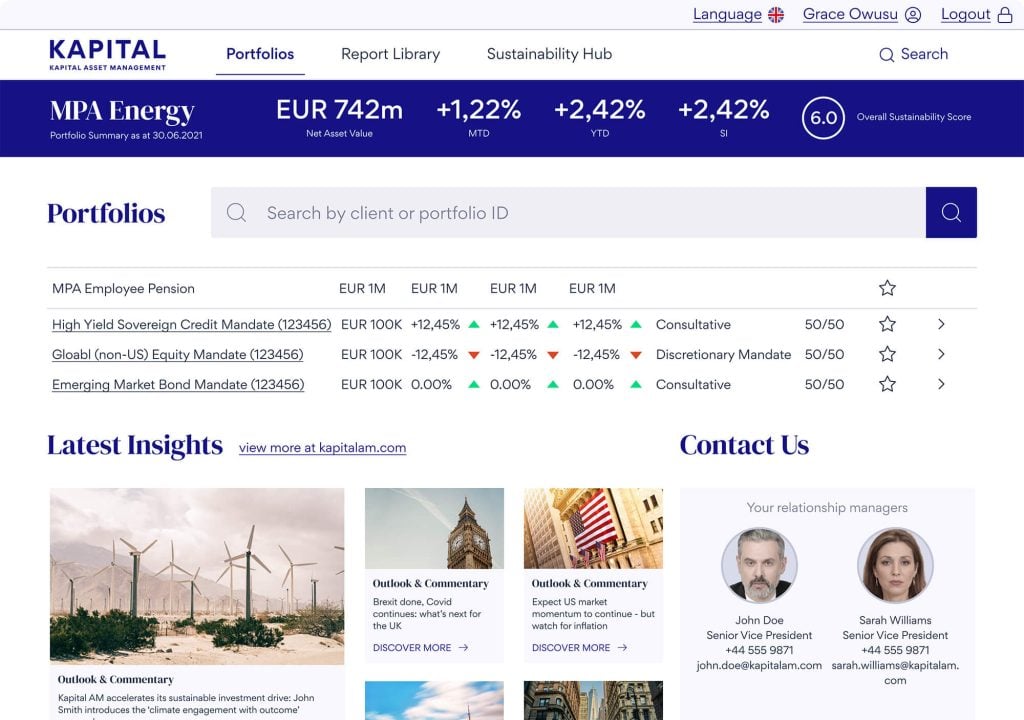 Drilling deeper into a portfolio can reveal a world of interactive reporting for your clients, including performance, risk, holdings, transactions, and sustainability related data.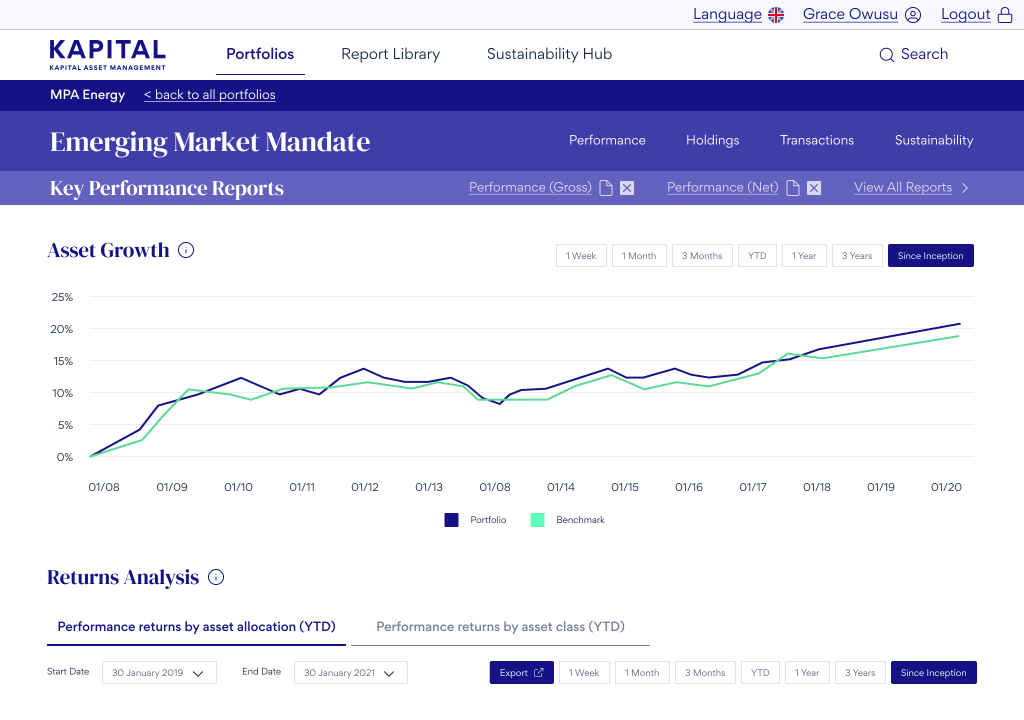 Expose ESG data at portfolio and issuer level. Allow clients access to engagement information and other non-public datasets.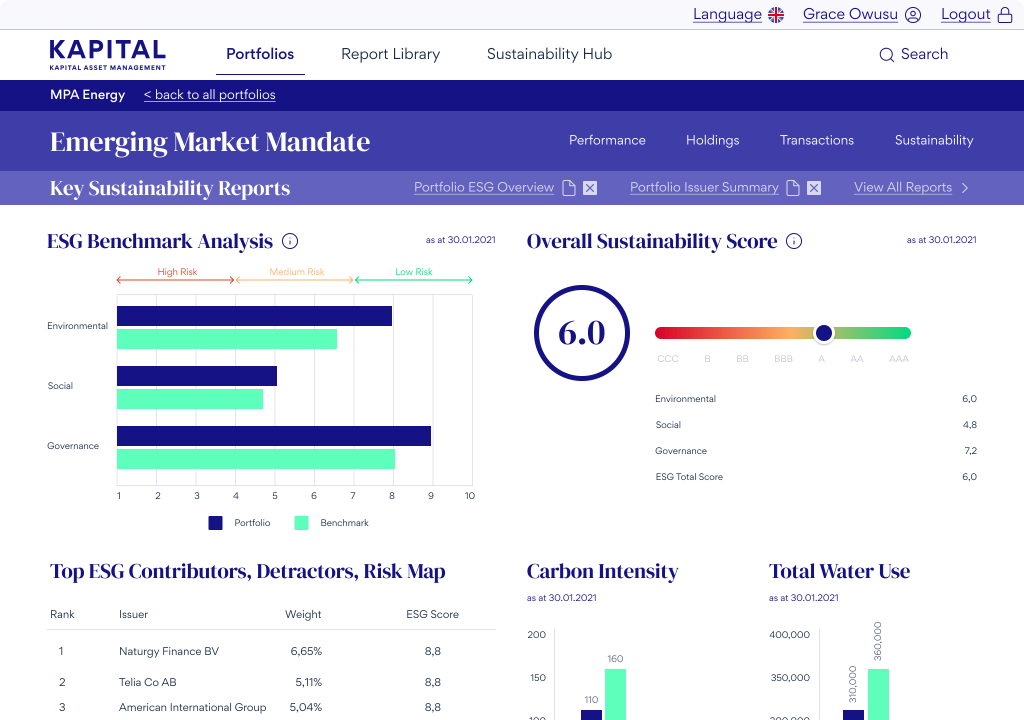 Digitize your reporting process. Allow clients to self-serve and build their own reports from pre-defined digital templates. Provide historical access to their report library with full search.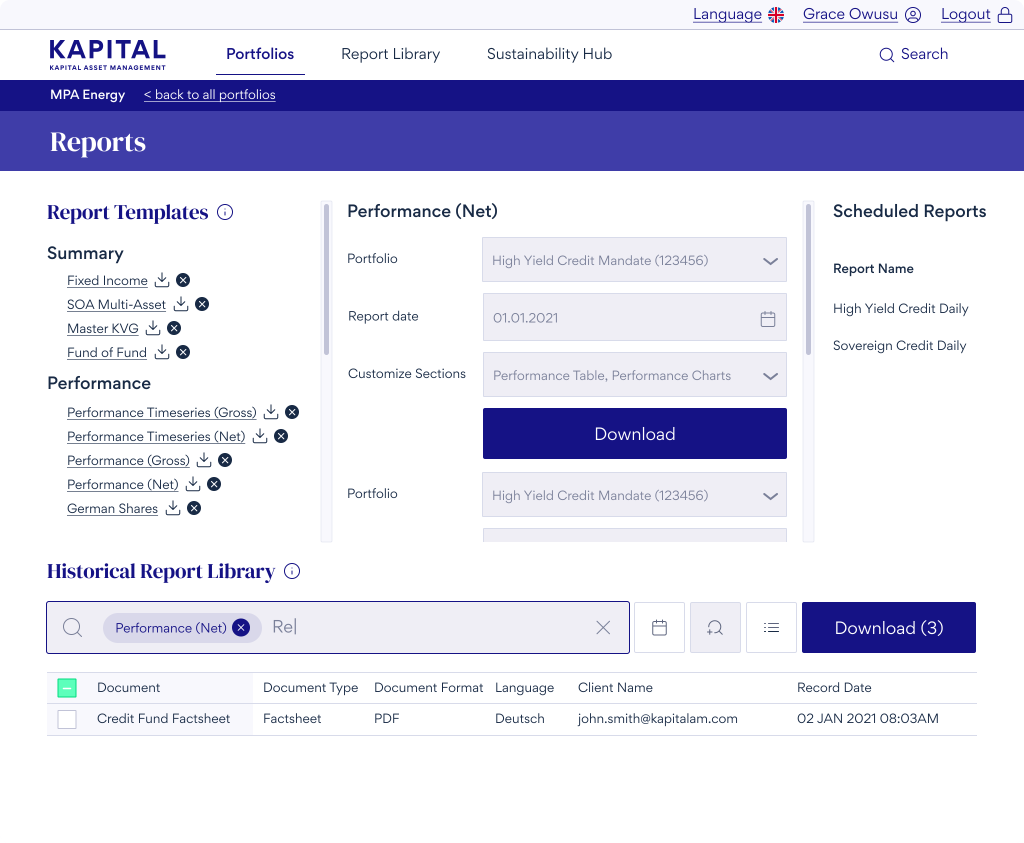 Bring your portal to life
Kurtosys provides everything required to create and customize your client portal, from hosting to visualization and ongoing management.
Granting your clients access to real-time data via your portal requires orchestration. Kurtosys Data allows you to integrate all of your data sources into one concordant whole, enriching it along the way with formatting, disclaimers, translations, and more.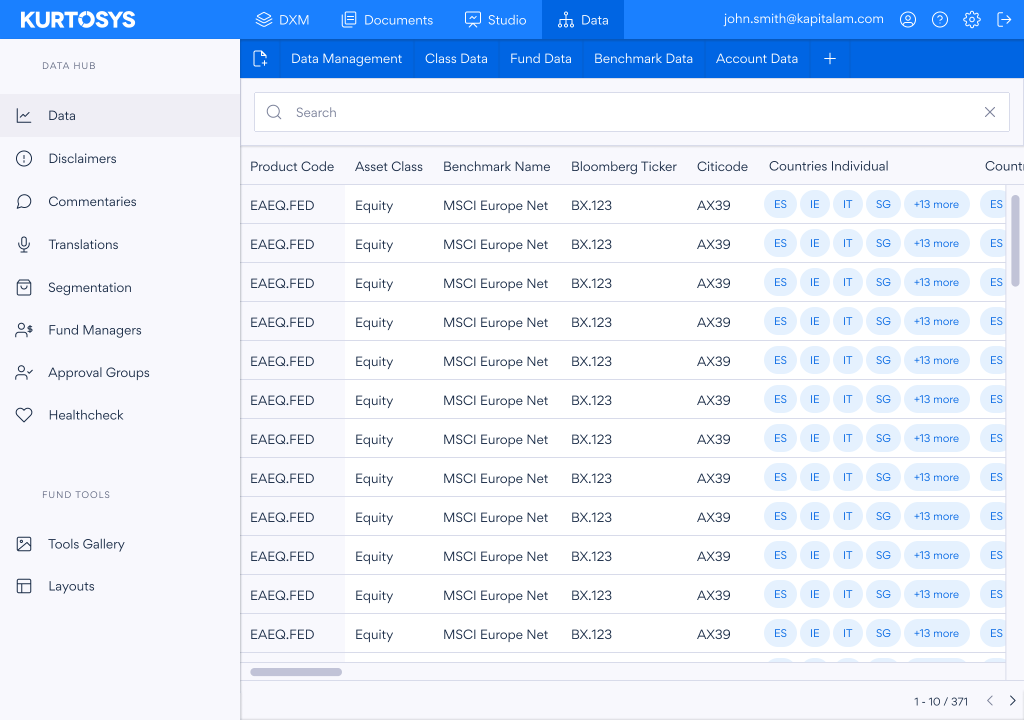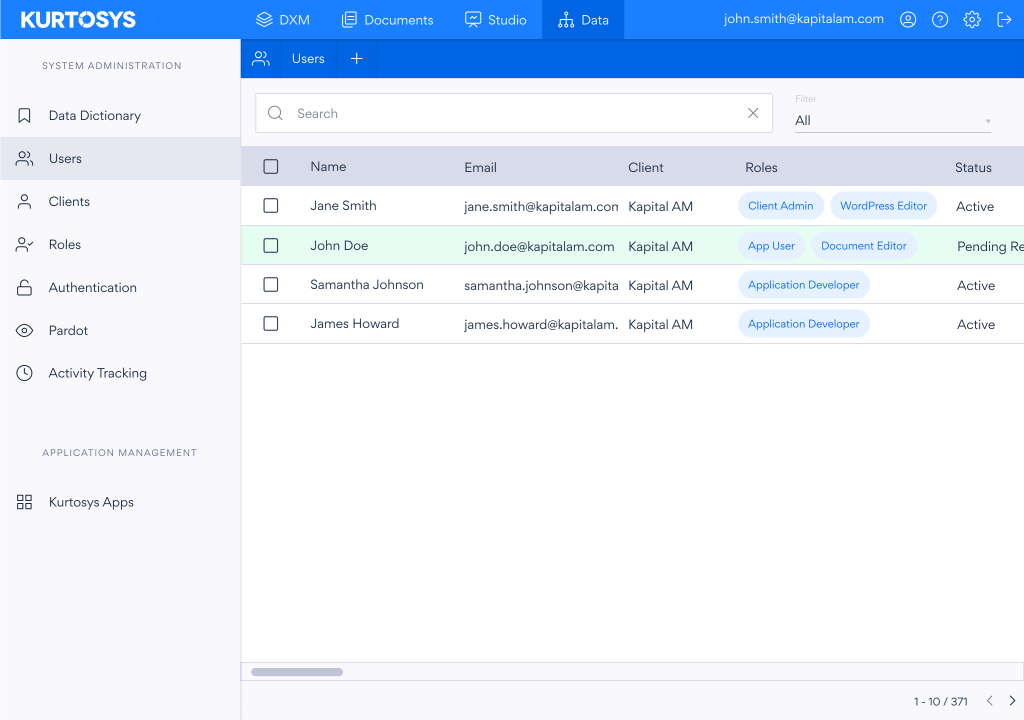 Ensure data security by leveraging Kurtosys Data entitlement to assign users to data sets and documents. Group accounts and portfolios together with users or link directly. Define custom document entitlement schemes based on meta data to simplify the ongoing management of entitlement. Control entitlement directly within Kurtosys or Salesforce, or alternatively integrate your own system of record via our APIs and keep user access synchronized periodically or during login using SAML2.0 assertions.
Bring your client data to life in a branded, compliant way with Kurtosys Studio visualizations, wrapped in the security of a Kurtosys DXM Communities portal. Configure and create visually with Studio before leveraging the DXM page builder to craft custom user journeys for your clients.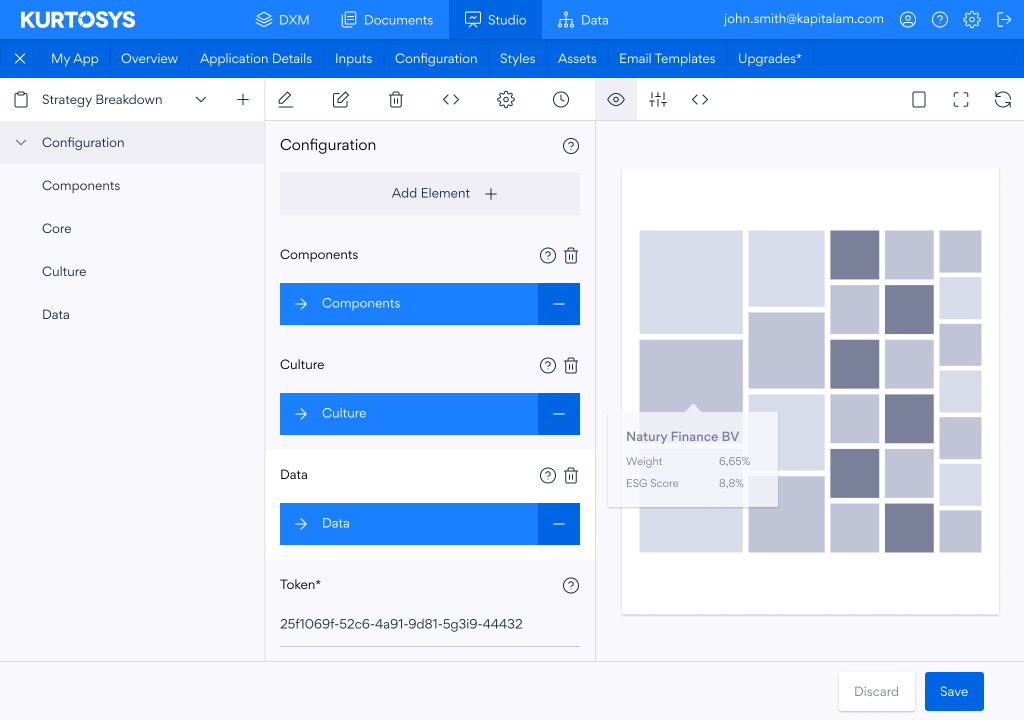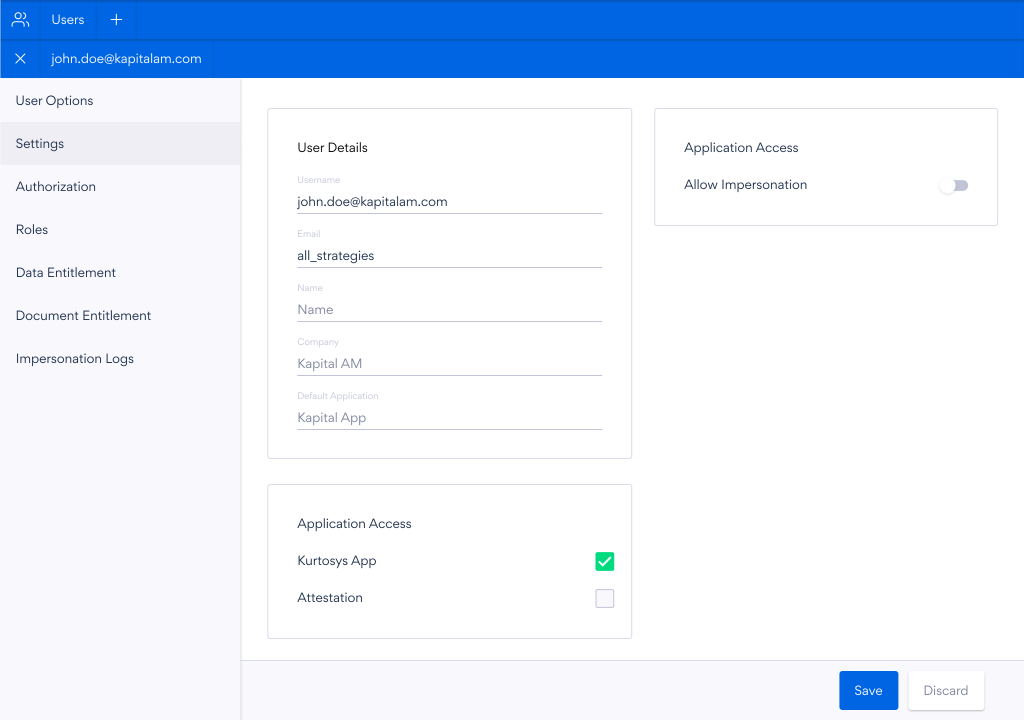 Manage everything about your portal directly from within Kurtosys. Setup new users and manage the ongoing user lifecycle. Define custom security policies, enable advanced authentication features, and monitor system access. Integrate with external identity management platforms via SAML2.0. Make ongoing updates to your portal and deploy with confidence with multiple development environments.
Track and optimize use of your portal with integrated user analytics. Uncover hidden client insights and integrate them into your overall analytics strategy. Extract activity information via REST API and collate in your existing BI frameworks, such as PowerBI and Tableau.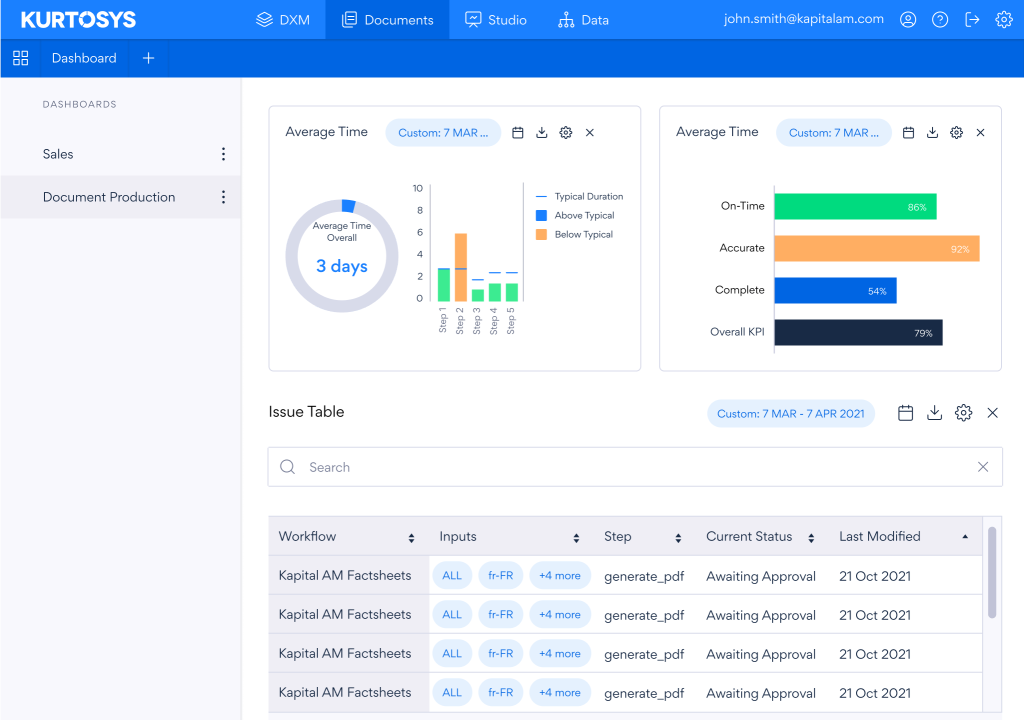 Thanks to our integrated page builder, your portal can be customized infinitely. Build role- specific user journeys, incorporate thought leadership and video, update dashboards with new visualizations, or simply incorporate a new brand element.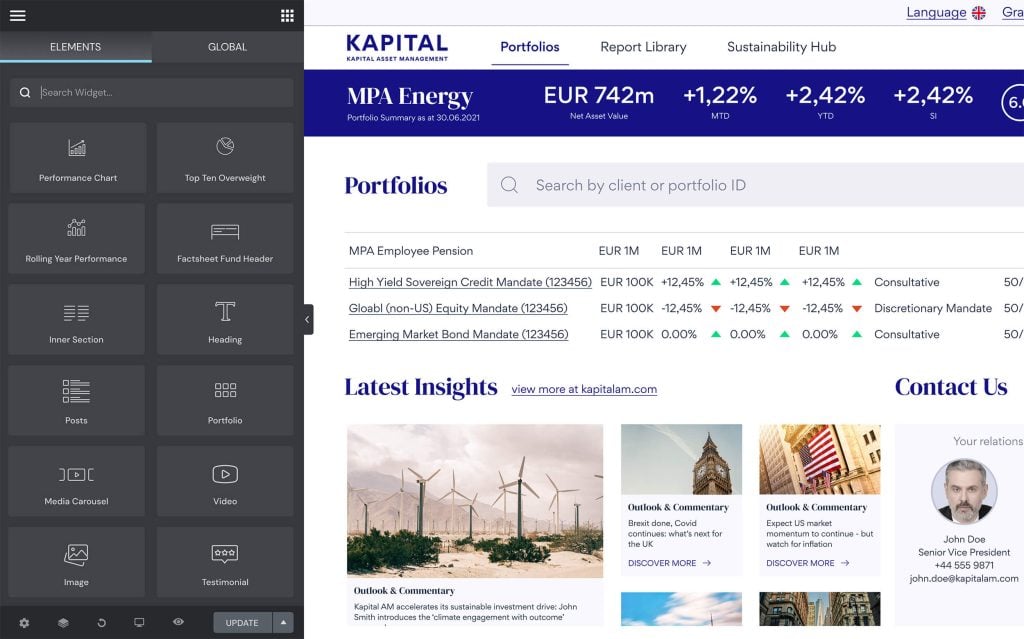 Configure once. Reuse everywhere.
Meet Studio. Build reporting components that can be reused across all your reports and digital experiences, from PDFs to PowerPoints and from Sites to Portals and beyond.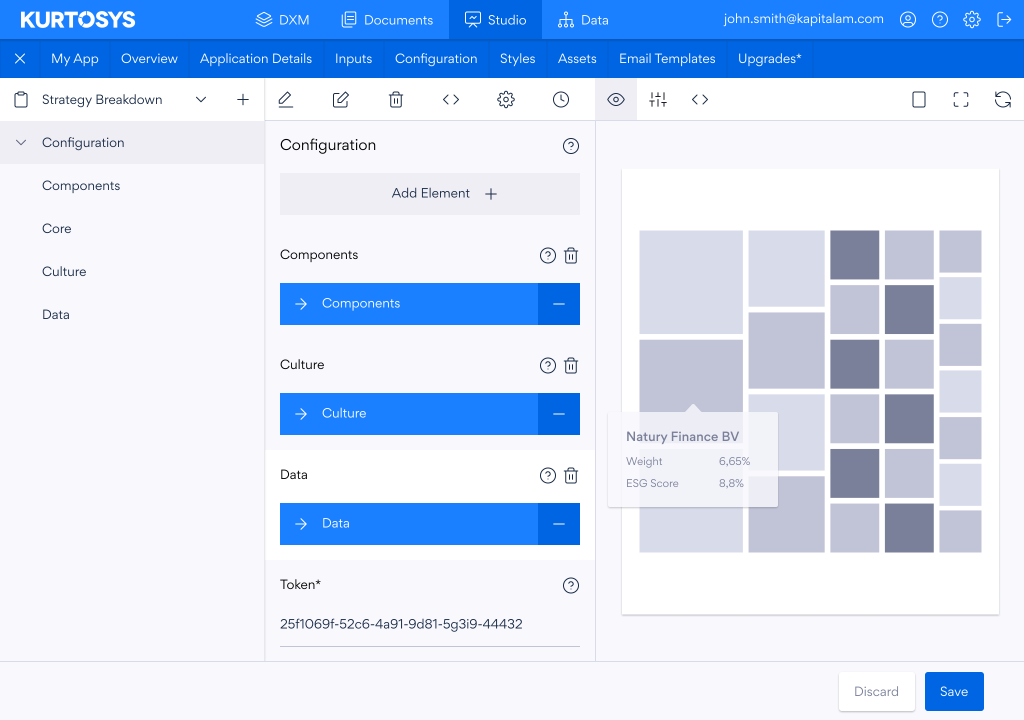 Kurtosys Data allows you to collate all of your reporting data in one place. From here you can enrich it with translations, formatting rules, disclaimers, and other business logic, before using it in your reports and experiences.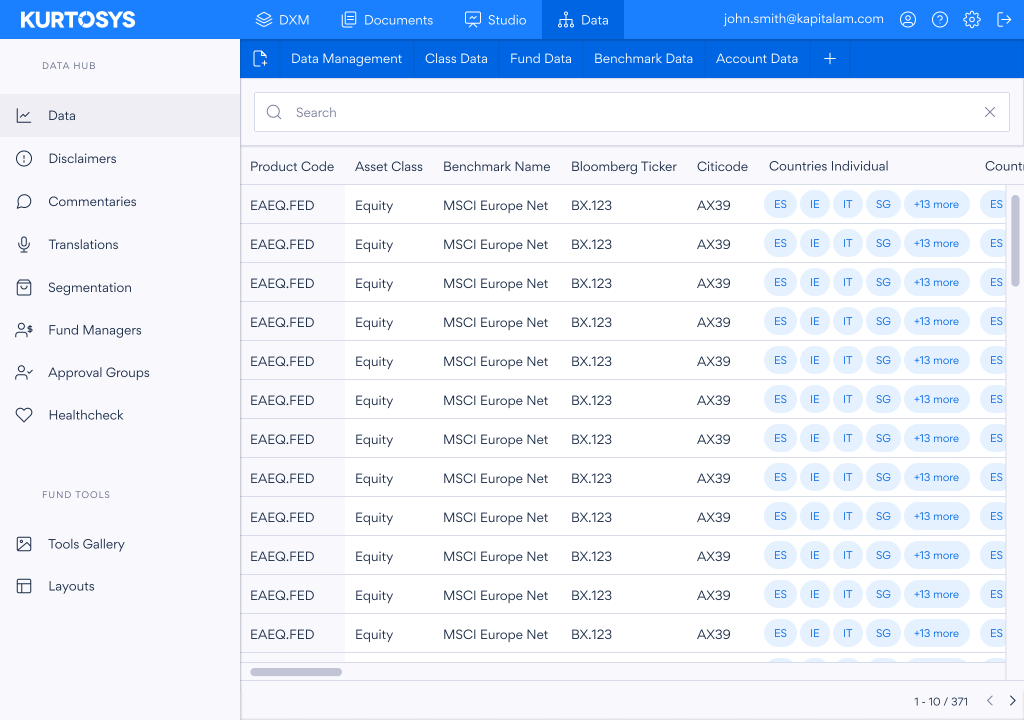 A component for every need
Our Studio component library is vast and accommodates a wide range of data display needs for asset managers. From straightforward period performance charts to interactive ESG rating explorers, the Studio library takes care of them all.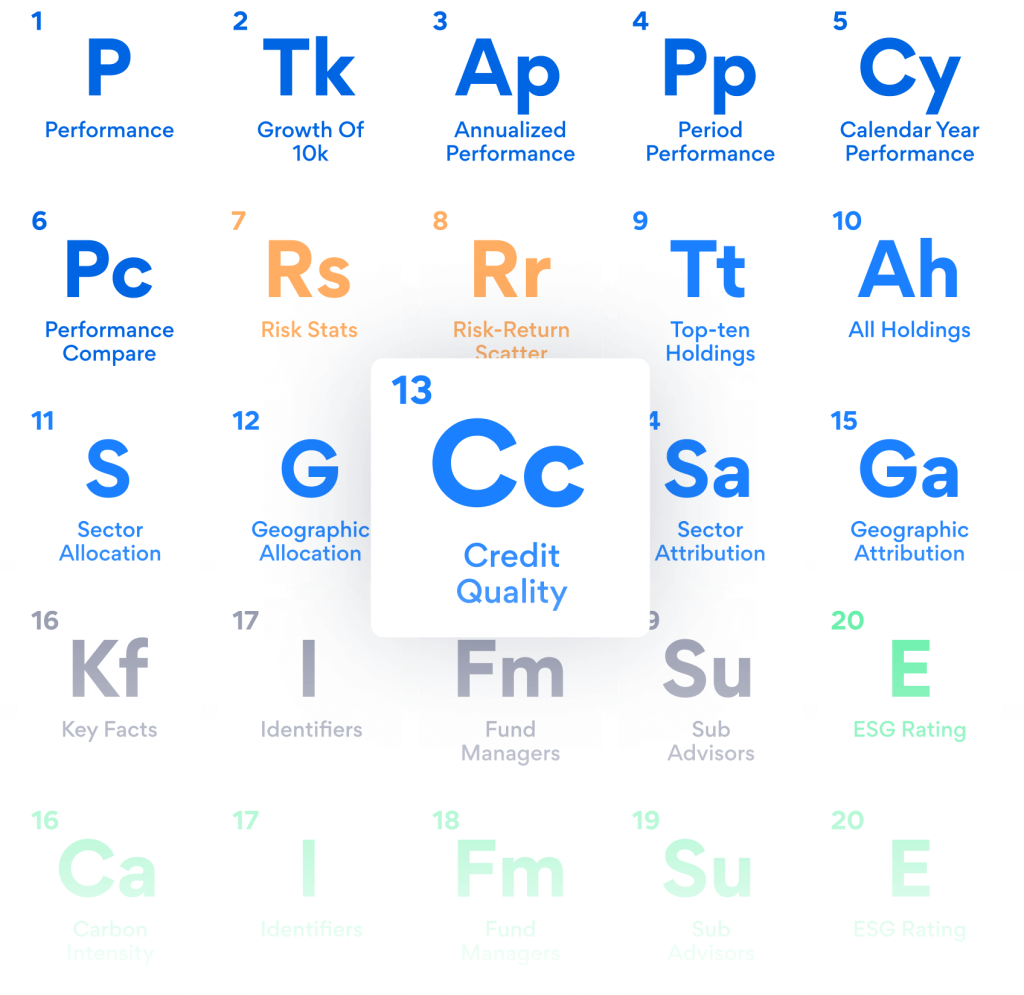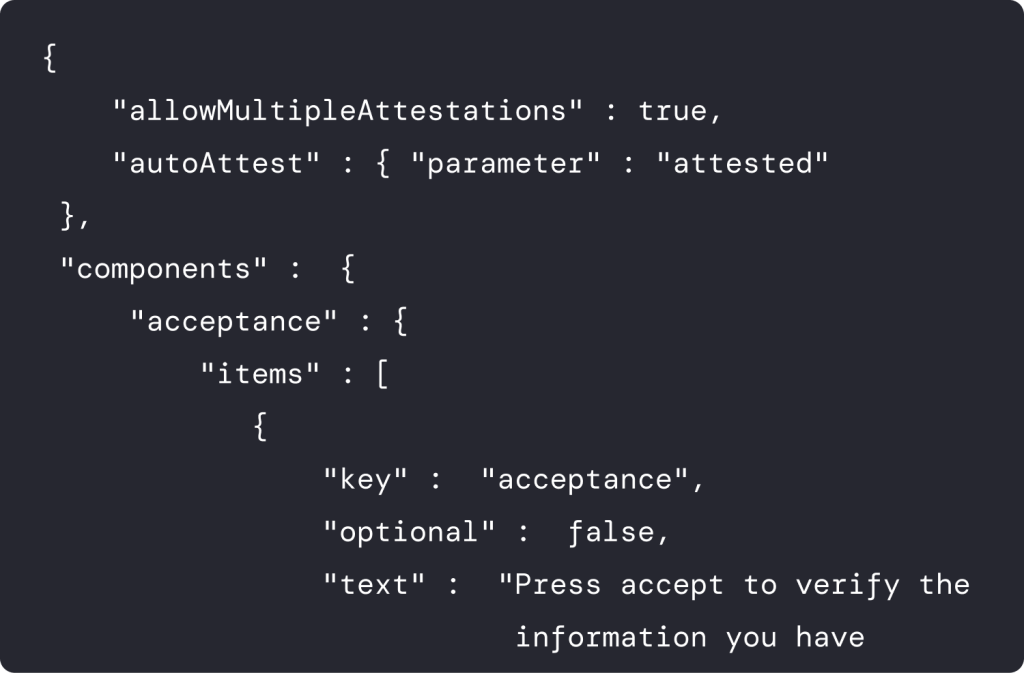 Limitless Integration Possibilities
The entire Kurtosys platform is based on a set of easy-to-use REST APIs. Integrating data for use in our tools is as simple as incorporating it into other cloud-enabled reporting systems such as PowerBI and Tableau. In addition, our professional services team is always on hand to assist if you need a little extra help loading your data.
Download our Investor Portals brochure
Find out the fully detailed view of the Kurtosys Investment reporting solution.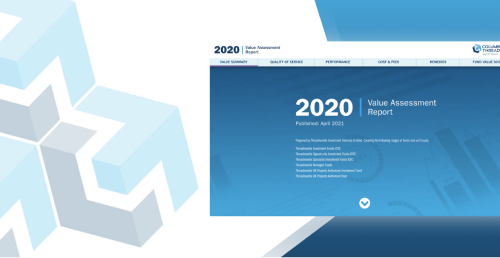 Columbia Threadneedle takes an innovative approach to its Value Assessment
The Financial Conduct Authority's (FCA) Assessment of Value regulations aim to improve competition among asset managers and make value more transparent.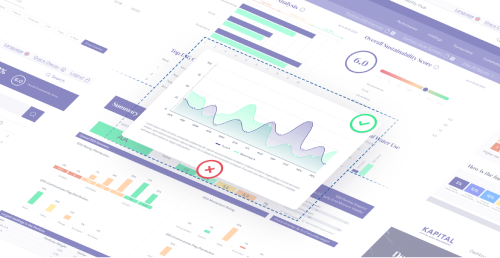 ESG and ESMA / SFDR – Some thoughts on minding your gaps in client reporting
Regulation and ESG Performance Reporting are now seriously challenging Client Service and Marketing teams to rethink their reporting processes.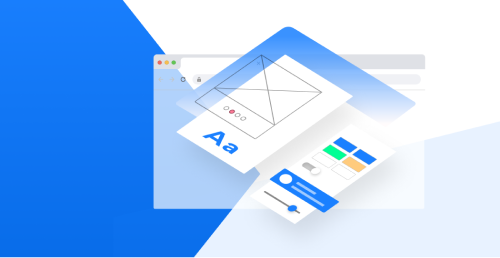 25 of The Best Asset Management Websites
More has happened in asset management website design in the past 5 years than many of us could have anticipated. Most websites have improved significantly while some have found it hard to keep up.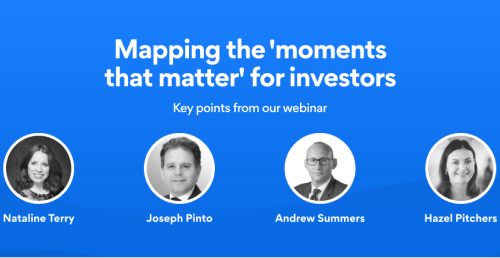 Mapping the 'moments that matter' – for investors
In this webinar, we focus on the importance of a holistic customer experience program, the typical obstacles and share approaches on implementation.