How Boston Partners keep evolving their investment management websites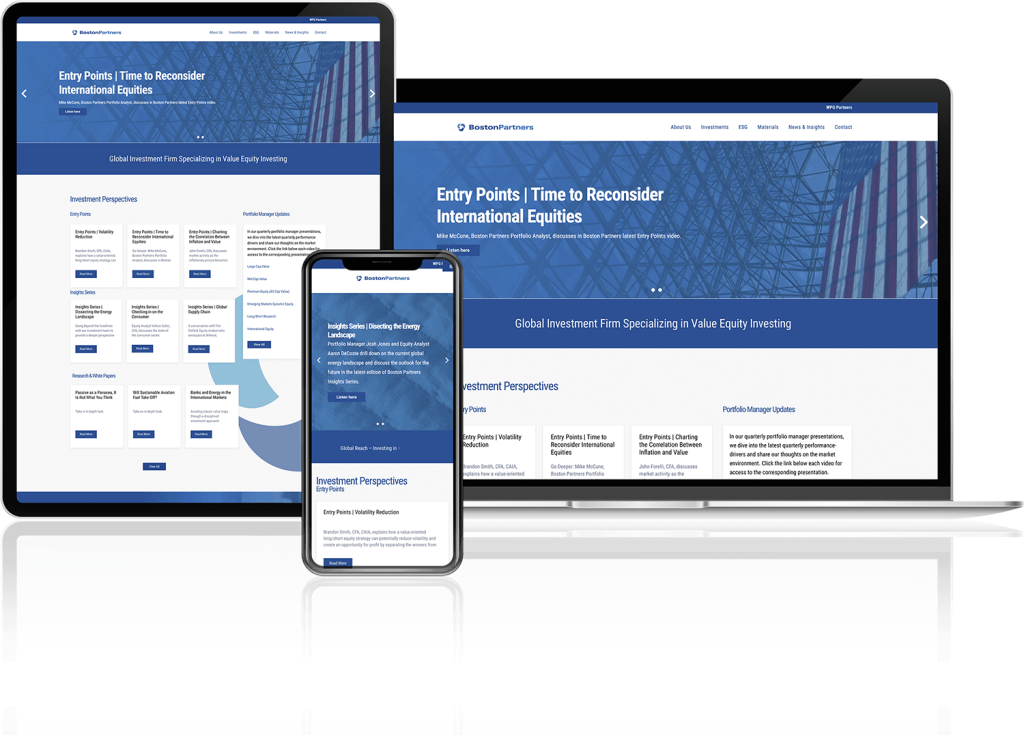 Keeping a website current, user-friendly and up to date is a challenge in any industry. Investment managers have an added burden of data accuracy and regulatory compliance to contend with. Erik Laufik, Senior Product Marketing Specialist at Boston Partners knows this all too well.
As the digital landscape evolved, like many companies, Boston Partners wanted to update the look and feel of their brand, and website, and provide a better user experience for their clients.
A key area for investors and their trustees and advisers is the fund center and the product pages. How to keep the information accurate and up to date with a small team that has limited capacity to manage this?
The answer lies in harnessing technology that can enable marketing teams with workflows, data checks and automation.
Back in 2017, the first website iteration was built on the Kurtosys platform with new digital fund tools functionality. In the following years the platform evolved significantly, and it was felt that the Boston Partners branding needed a facelift. In March 2021, a new initiative kicked off to redesign and move the Boston Partners website onto the latest version of our bespoke platform. Along with helping with the rebranding and creation of their new website, Digital Product Pages were implemented. The beauty of this enhancement is that product pages are created dynamically as soon as the latest data file is loaded into the Kurtosys Application. This automates the management of content for all fund pages and even creates new product pages when a new fund is launched.
While the digital product page functionality now automatically takes care of the content that appears, the Boston Partners marketing team also needed help to manage the rest of the website. The joint teams kicked off with a discovery session to get an understanding of the requirements. We have a broad and ever expanding range of easy-to-use tools specifically designed for Investment Managers that takes care of most of the requirements that we encounter.
These tools make a new implementation up to 80% easier, but it is important to always consider the training and adoption aspect of any new tech and software implementation. Ultimately it is the output and the satisfaction of the users that matters most.  
This is where the Kurtosys client support and enablement team comes in, led by Alex Dixon. The team helps end-users with day-to-day usage on the platform and ensures a thorough understanding of how to carry out tasks without issues. This typically involves training, consultation on the platform and digital recommendations.
A crucial step once the site was live, was the provision of detailed one-on-one training sessions combined with a custom-built secure Training Portal behind a gated wall. While our help site covers many of the instructions and support needed, the Boston Partners training portal houses step-by-step instructions on how to carry out tasks that are unique to them. It also includes all live training sessions and answers to questions asked on support tickets.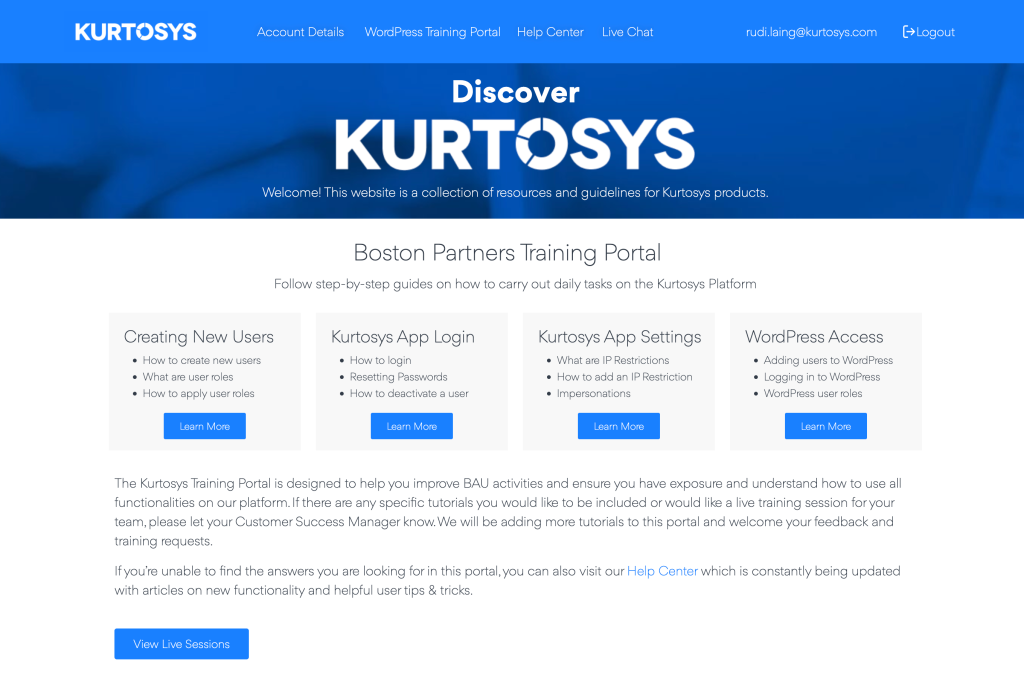 Interestingly, the portal is also built on the Kurtosys platform and uses all the tools and features offered to our clients including Communities, Studio, and DXM.
This training portal is continuously updated. Issues are recorded and videos are accessible on the portal for future reference.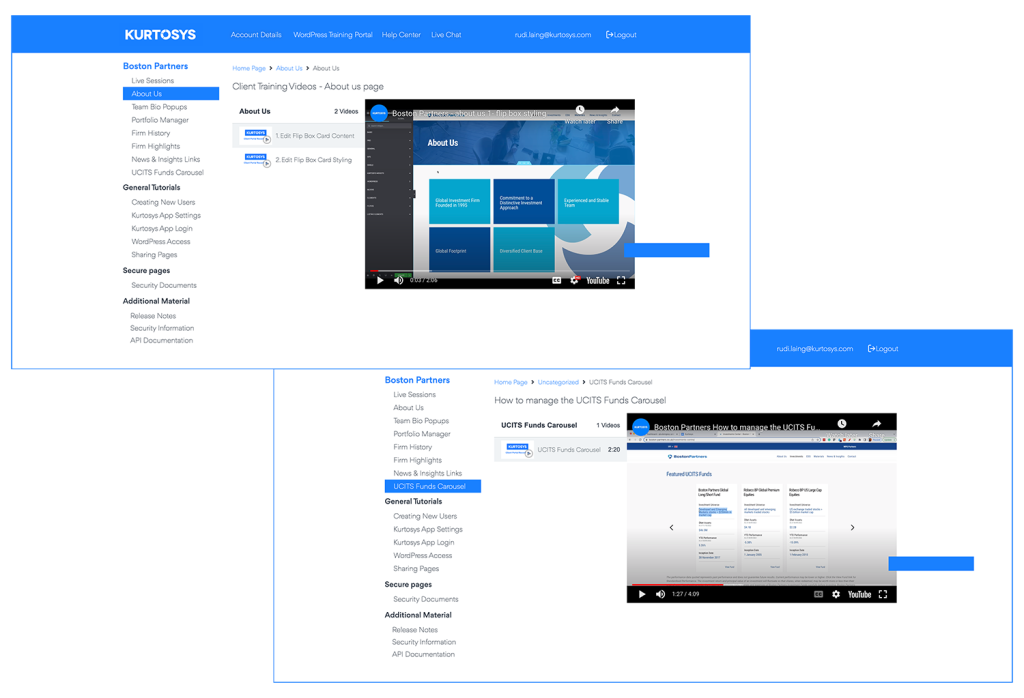 The Client Training Portal is one of our latest initiatives on how we enable clients at Kurtosys and we are pleased with how valuable the marketing team at Boston Partners finds it.