I recently stumbled upon a discussion on LinkedIn for a group called "Financial Modelling in Excel" where I noticed an analyst had enquired which fonts people preferred using in financial spreadsheets. I was surprised to find there were 33 comments and many people had gone into real detail specifying the preferred font, size, color and other settings that they use in their work. Seems like this was a popular discussion and something that many people who work in finance can relate to. Fonts really matter!
After studying graphic design at college, I spent many years creating print-based reports and brochures for financial companies as well as websites and other marketing materials. I even spent several weeks creating my own typeface using Fontographer and learned first-hand how much work is involved creating a useable, legible font.
Every industry tends to have familiar trends when it comes to fonts and Financial Services is no different, with some popular typefaces being used across banking, insurance and asset management. The obvious factor to consider with finance is that the typefaces need to work well with numbers. With this in mind, here are my suggestions for the best fonts for finance collateral and marketing.
Fonts for Annual Reports
Annual reports are both text and number-heavy so it's essential the right font families are chosen. Traditionally, many designers would use serif fonts for the text and sans-serif type for the numbers (or tabular info). The best fonts to use in tables are those with "tabular figures" (a.k.a. fixed width or monospaced numerals) rather than proportional. The difference between proportional and tabular is best explained in this diagram: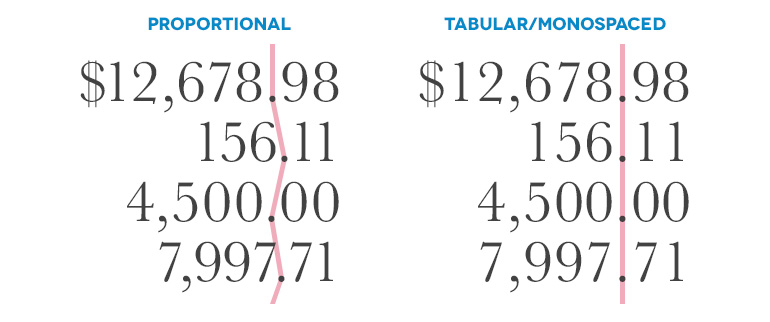 The font on the left is a proportional font where the space between characters is relative to the adjoining characters. On the right is a tabular font where the figures all have the same width, so when numbers are decimal aligned the result is both easier to read and more aesthetically pleasing.
The best fonts for text-heavy reports are those with a range of weights and styles as part of a family. Condensed styles are useful for small print such as terms and conditions, disclaimers, footnotes and tables. Bold and black varieties are better for column headers or headlines.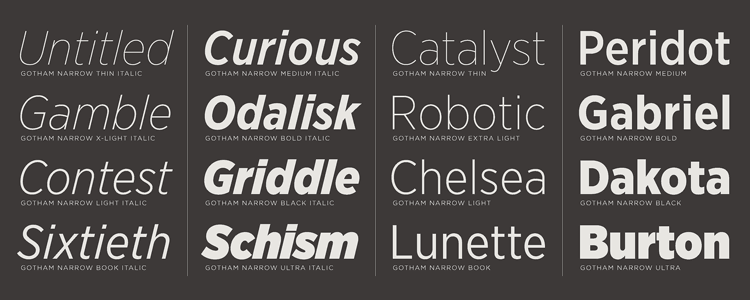 Contemporary fonts such as Gotham Narrow, Andrew Samuels, Input and Chronicle can bring an annual report to life.
Fonts for charts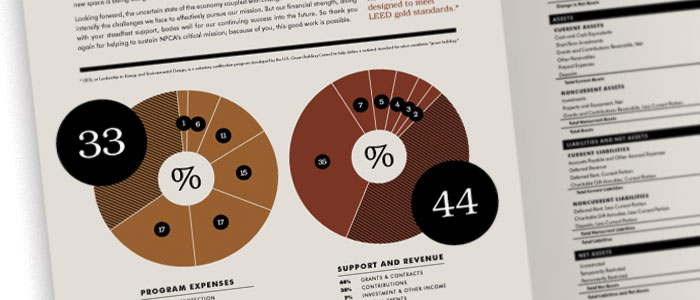 When creating graphs and charts, numbers in circles (or indices) are useful for annotations. Free fonts such as Numberpile can help achieve the effect nicely. Some fonts already have these symbols in their character sets, but rarely go above ten so a dedicated font is a more suitable option.


Fonts for Branding
Fonts for financial brands mean a great deal, especially when it comes to consumer banking. They need to convey trust, security, professionalism, a solid reputation and at the same time reflect a modern image and attract new business!
A good typeface creates an emotional response in relation to the message it is conveying — Jonathan Barnbrook
[xyz-ihs snippet="larger-blockquote"]In 1998 when Citi merged with the insurance company Travelers, they had a logo designed which was based on the typeface Interstate. This is a typeface closely related to Highway Gothic, which is used for road signs in the USA. Citi use the Interstate font for all their corporate literature, and in my opinion a font that has aged well, still giving a contemporary feel.
I also noticed that Invesco Perpetual also use the Interstate font as well as Ernst & Young when they rebranded in 2013.



Looking at something more recent, Swedish personal finance service Qapital use the font FF Kievit across their website for that clean and simple look.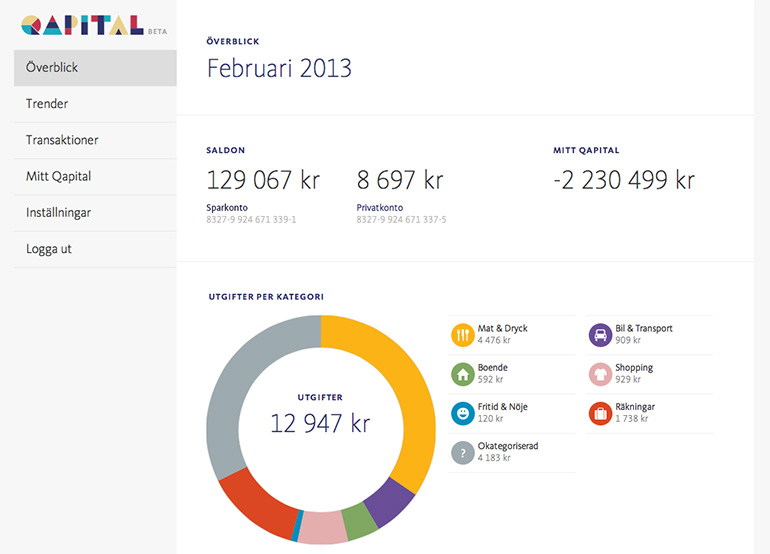 Fonts on the Web
Since custom fonts made their way onto web pages, brands can now complete their look digitally. Services such as Typekit allow web designers to include almost any typeface in a web page design.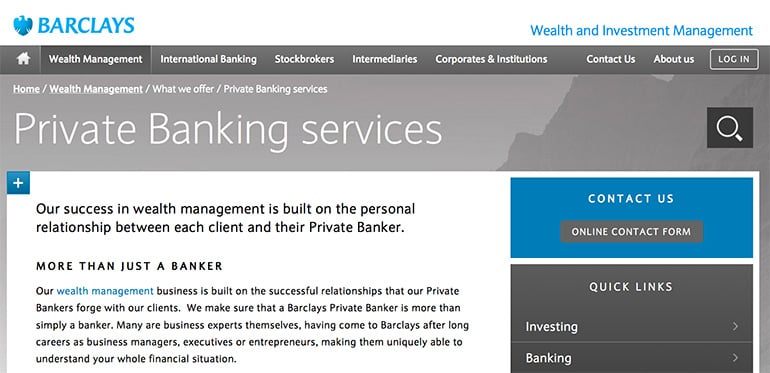 Barclays had their own typeface designed and created by Monotype around 2004. Expert Sans is used across their websites including their Wealth Management site.
When creating a brand from scratch it's vital to consider the digital versions when choosing fonts. Google fonts are a great free option and a good place to start, check out Creative Bloq's roundup of The 10 best Google Fonts for print, web and mobile.
Check out a list of well-designed asset management sites that use great typography to enhance visual appeal.