As far as Content Management Systems (CMS) go, WordPress is certainly a safe bet for many companies. Here at Kurtosys, WordPress is our trustworthy tool for making, containing and distributing our digital content. This very blog post was created on WordPress for example.
That's only the basic idea at least. On top of this, thousands upon thousands of plugins have been created to maximise the potential of your CMS. For fund management and digital marketing, you can never have too many crafty gizmos at the ready to attract leads, retain client information, automate email and help create portfolios or landing pages. What's more, many of them are free.
To save you the time, we've done all the legwork and scoured WordPress' comprehensive plugin database to find you the most effective plugins to benefit companies in the financial sector.


This nifty plugin contains all of the styling tools you'll need to generate tables, charts, graphs and informative diagrams to display your financial data. There's no longer the need to transfer your more concise Excel spreadsheets from the desktop to the web; it's all right here, and without the pain of coding.
You can, however, export the graphics you have made to PDF and/or CSV files, plus the content can be pulled by search engines, making it extremely SEO friendly. It's a no brainer for fans of visual information.


On the subject of Excel, the rather unsubtlely named EMBED ANY DOCUMENT plugin makes this transfer from desktop to web a seamless one. If you religiously stick to spreadsheets, and have many to share with your consumers online, then this plugin is the Holy Grail.
It's as user friendly as it gets, with easy embedding and limited hassle, as no additional plugins are necessary – ideal!
Taking your documents straight from Microsoft platforms, Google Docs or Adobe Illustrator and inserting them into your content builder, this makes the process almost identical to uploading media files onto WordPress. Simple and streamlined.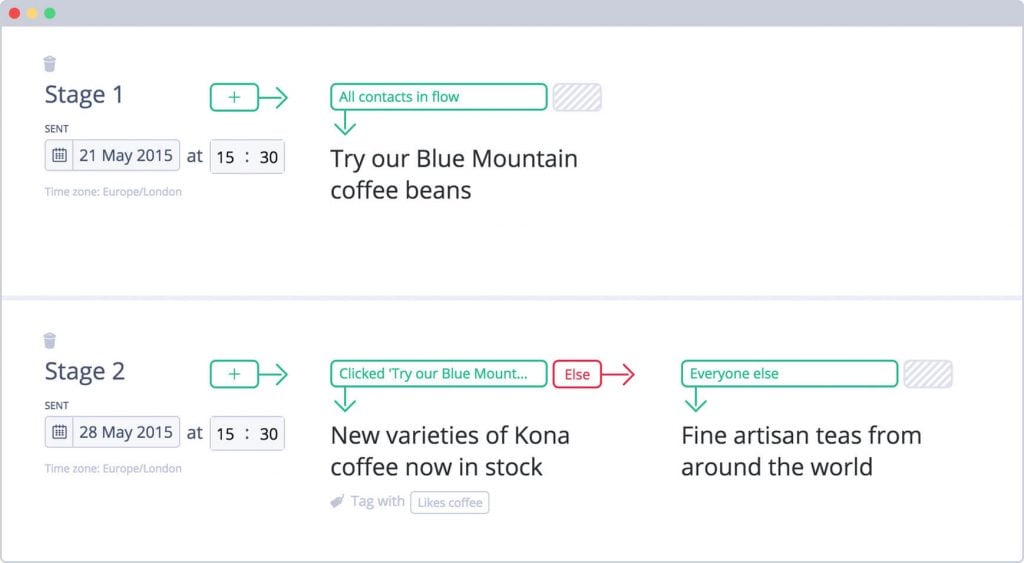 The backbone of any digital marketing company, or in fact any business wanting to attract new clientele, is automated email. With various companies offering a fairly expensive marketing automation service, this plugin is free initially, ideal for start-ups until you start sending in bulk. So for some humble email distribution, this is a handy service.
You can apply tags to certain contacts, which with some nifty tech means that subsequent emails to them will be influenced by their actions. Scheduling emails is possible, even to different time zones, and the plugin can juggle campaigns for various sites. All of your transactions are stored in the same place, making this add-on a one-stop, sure-fire hit.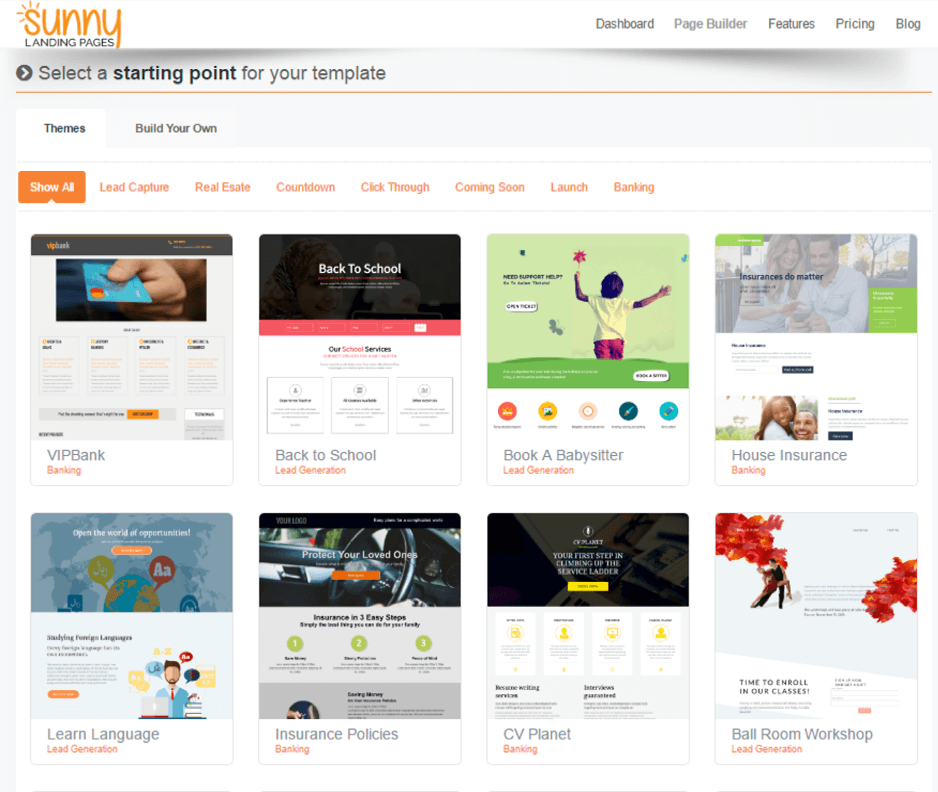 The next crucial step in attracting leads is having a landing page. An attractive one, too. You'll be able to draw potential clients into your grasp, and now WordPress has this plugin to make your own. Featuring over 100 dynamic themed templates (which are free, by the way), you can create a professional webpage in no time.
Even for the most amateur of designers, there's no coding necessary (just drag-and-drop), making this child's play. It is mobile responsive, and integrated with some 500+ apps including MailChimp and Google Analytics. Your Photoshop files can then be converted to a landing page from a design brief for a fee. There is also a more advanced service available. Plenty of options therefore to visually supplement your business.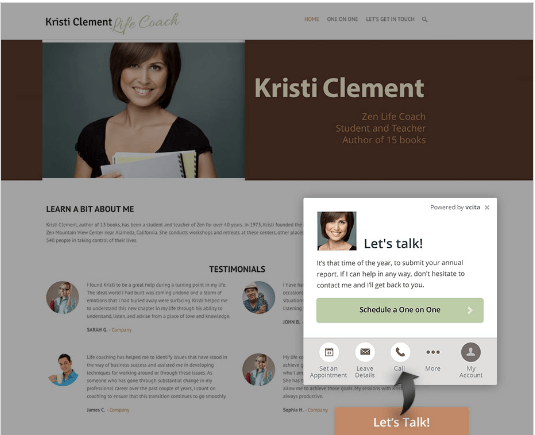 You may notice a trend in this article: it's all about clawing in the clients. Here's another way. vCita has developed a WordPress plugin to maximise one-to-one lead communication, which relies on the use of pop-up content.
All internet users are well aware of the abundance of pop-ups but they're certainly impossible to ignore, making this lead management tool particularly effective. Leads can instantly set up a personal appointment, meeting or phone call with your team, or show an interest in attending an event. This communication history can be tracked, and a client's profile is built up over time to be managed comprehensively.
It also takes customer information from social media, integrates with other forms of CRM (Salesforce or InfusionSoft, for example) and has high quality UI; vCita have a mobile app for iPhone and Android and pop-ups can be fully customised to suit your company's needs (themes, layouts, text, colours etc.) It's assertive for sure, but an all-encompassing, multifunctional assistant for your management needs.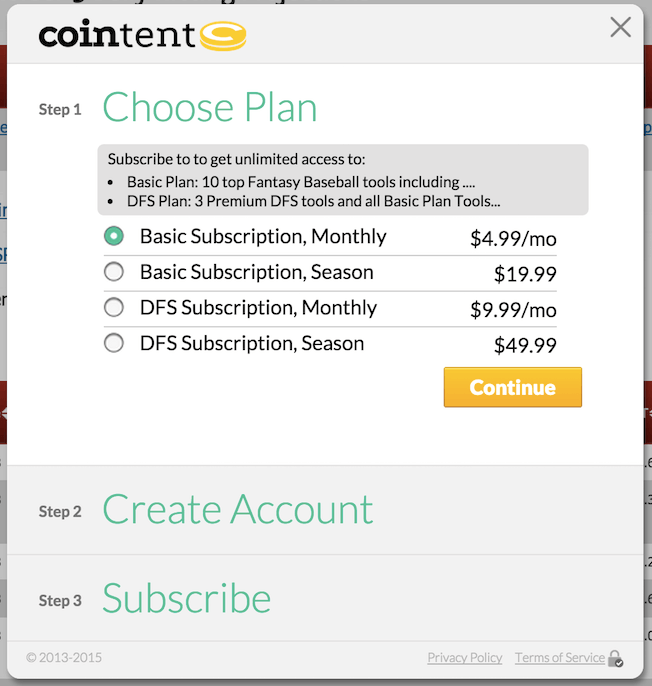 If your business demands subscriptions, Cointent is a plugin which can funnel your online viewers towards payments, whether these are weekly, monthly or yearly.
Payments aside, your free articles can be advertised to your consumers, hopefully resulting in them diving headfirst into a subscription. Furthermore, no merchant account is required, as the plugin handles payments quickly and securely.
As with many financial tools, this offers analysis of the number of viewers, users and subscribers, as well as your sales. Again, it can be fully customised to match your brand.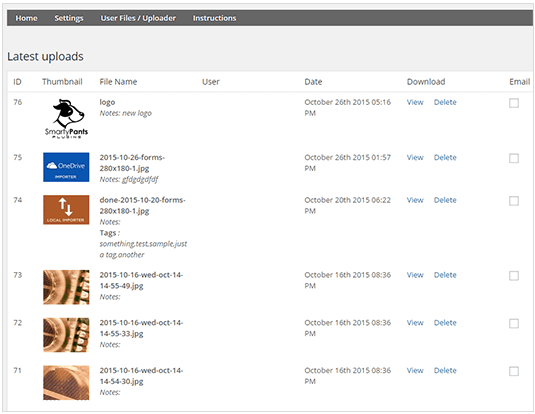 With a hefty database of administrators and clients to manage, the aptly named SmartyPants Project & Document Manager is all that is needed to do just that. All sorts of file types from documents, images and videos can be stored and distributed, with each user having their own files repository. In addition, both managers and their clients can add to or modify projects, so this is a highly interactive service.
Some reviews have noted its difficulty, but the plugin does include free forum support in the form of Skype calls for instant service. As with other plugins within this article, this one contains logs and reports which can be downloaded readily, and exported to CSV for Excel users. Similarly, files can be added from platforms such as Dropbox, Google Docs and One Drive.
We hope that this list is comprehensive enough. This is still only scratching the surface of plugins; there's many more useful add-ons to discover to benefit your business.
Have any favourites? Please share your thoughts with us in the comments below, or you can tweet us.