How crucial is fund research in helping investors and financial advisers to decide on which funds deserve their time and money? The short answer is very, whether you're marketing direct to a retail audience or targeting the intermediary segment.
In fact, research published by Platforum earlier this year found that in the middle of 2016, 85 per cent of the top-selling funds in the UK on platforms that sell to advisers had a top rating from a fund research agency. Every single one of those best sellers could boast at least one rating from one agency or another.
Now, it might be that advisers had purchased those funds having arrived at the decision to invest for the same reasons that the research agencies gave them top ratings – rather than specifically because of the ratings. However, that seems far-fetched – what's more plausible is that a very large chunk of adviser-controlled money is ending up in certain products more or less on the say so of the fund research agencies.
Indeed, research agencies influence £210bn of advised fund assets held on platforms, according to Platforum – some 52 per cent of the total adviser platform market assets under administration. And while only 16 per cent of assets held by self-directed investors on platforms are influenced by research agencies, the Platforum study suggests, that nevertheless represents £24bn.
Not that Platforum is the only observer to have noticed this trend. Last year, the Financial Conduct Authority's review of practices in the fund management sector also flagged up the huge significance of fund research ratings. "In particular, our econometric analysis shows that investors react to changes in the Morningstar Star rating, one of the most used ratings systems," the FCA said. "A change in star rating from not-5-stars to 5-stars leads to a significant increase in the total net assets that are invested."
In other words, the regulator's analysis shows that what may be small changes in ratings from the research agencies can have a dramatic effect on product sales.
The regulator's work, by the way, was conducted from the perspective of its role in investor protection – it was part of a broader investigation into whether the retail markets is getting a poor deal from the asset management industry; one suggestion, flatly refuted by the research agencies, is that top ratings are only awarded to those managers prepared to enter into commercial arrangements with these agencies.
Part of the FCA's hypothesis was that fund managers typically rely on ratings from a single research agency, which would potentially exaggerate the effect of any conflicts of interest at the agency in question. In fact, Platforum's research challenges that idea. It thinks at least two-thirds of intermediaries are using more than one research agency – the average adviser uses 2.2, Platforum says, with the proportion using only a single agency declining by 12 percentage points compared to 2015.
In part, this may reflect the fact that some advisers are now seeking to move up the value chain, offering a service to clients that is more akin to wealth management. While we've seen many advisers outsourcing investment decisions in recent times, it's also clear that the marketplace is becoming more polarised, with significant numbers of advisers providing services based on proprietary model portfolios and in-house discretionary fund management.
What does this mean for fund managers and their fund marketers? Well, it implies that engaging with the fund research agencies should be a priority – and ensuring that the messaging from such agencies, where it is positive, is broadcast loud and clear. Where funds are rated highly, make sure potential purchasers know about it – if, for example, an adviser consults two particular agencies for research, is it being told about ratings awarded by rival researchers?
Nor should fund managers overlook the retail market, where many consumer-facing investment platforms do not currently include research agency ratings. The presents an opportunity for managers that have received awards – it may be that potential investors don't even know about them; if they were made aware, interest might be piqued.
The bottom line is that research agencies, which often started out as providers of rather dry, academic work, have become an increasingly important element of the fund management industry ecosystem. Marketers take note.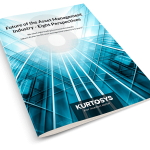 We asked eight leading financial professionals: "Where do you see the asset management industry in 5 years?". Read their responses across a broad range of topics including fees, millennials, robo-advisors, ETFs, index funds and regulation.