Prepare yourself: this is a blog post about blog posts. If you've ever read one of Kurtosys' Friday Fund Marketing Roundups, you'll know that we spend an awful lot of time surveying the FinServ landscape and keeping tabs on FinTech news, mainly by reading blog posts on other sites to craft our own. After seeing hundreds upon hundreds of finance, marketing and management blogs, I feel less of a drowned rat having trawled through a sewage system and more a dainty cow having frolicked through a field of fresh-smelling daisies. The point I'm trying to make here is that these types of blogs are ubiquitous, but finding those that stand out through use of original content, images, infographics and writing styles, make you feel like Archimedes did when he took a dip in the bath.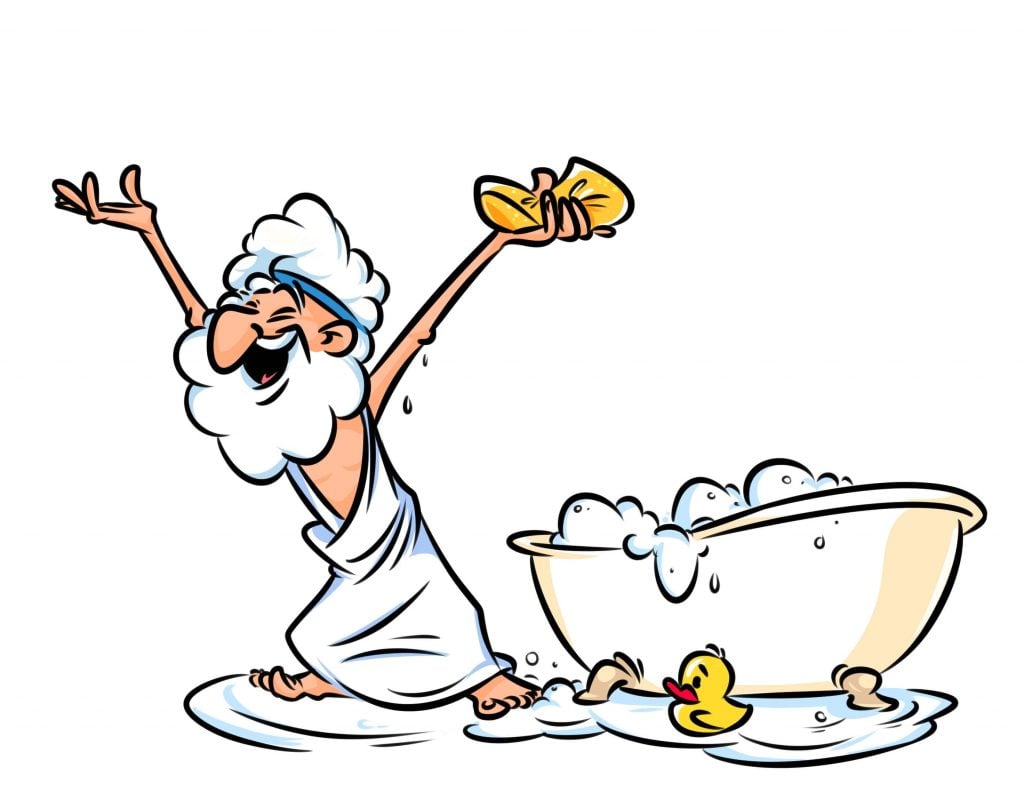 The phrase "content is king" gets banded 'round willy-nilly, but there is certainly good reason. Blog posts are the ultimate medium to offer assistance, group together insightful research, market a product, or promote your company to consumers. If you're keen to start up your own blogging platform, or are having trouble mixing up the presentation of your existing content, here are some key factors in creating the perfect blog that represents you with some of the best examples we could find to support our claims. In FinServ, an old dog can always benefit from new tricks.
(Please note: I couldn't possibly write this without implementing everything that I suggest doing in this article. It may be a tad excessive, but here's hoping it's exemplary. Except videos – you don't want to see my face.)
1. Simplicity
"One day I will find the right words, and they will be simple." – Jack Kerouac
Blockchain. KIIDs. Content Management Systems. SaaS. Cloud. MiFID II. All of us in the financial industry love acronyms and niche terms such as these; it's like our very own secret language. What even is that last one? (Kidding!) If you're nerding out and throwing around terms that only exist inside of the FinServ bubble for fun, you're immediately limiting your readership, your amount of shares, and your amount of leads. The blogging world is a delicate ecosystem that must be maintained. Therefore, your writing could certainly benefit from being straight-forward, down-to-earth and, most importantly, human.
Take, for instance, the extremely political sounding (but not actually overwhelming) Pragmatic Capitalist. The blog's author, Cullen Roche, lives up to his moniker by offering "pragmatic" yet "contrarian insights" into finance and investing, relying heavily on his own personal opinion in an attempt to cut through the "myths" that his readers face. The Finance Buff, whose first language is not English, claims "I am by no means an expert on anything", yet that is the appeal of this informative blog, certainly good enough for industry professionals from a financially savvy man.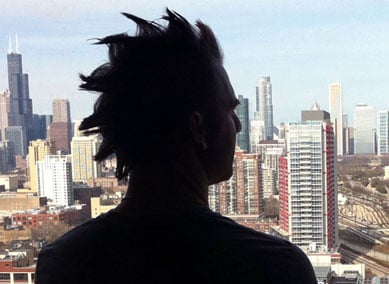 Everyone needs to manage their finances, and many blogs tap into the personal finance market by adopting a similarly 'personal' tone. See what I did there? Whilst not specifically aimed at industry professionals, it's worth checking out Finance Girl's guides to saving money and investing smart. The articles are laid out beautifully and tips on managing money for holidays and hen parties are a breath of fresh air. As is the slightly more in-your-face Budgets Are Sexy from the ever-banterous, Mohawk-sporting, hip-hop loving Guy Fieri of finance: J. Money. As you can tell from the blog name, it sounds extremely hyperbolic, and it is, but J. Money is a highly sought-after advisor that has contributed to various noteworthy publications and has numerous financial projects on the go. Behind the eccentric visage is information to be taken dead seriously.
Targeting your audience is key; Christian Personal Finance uses Bible scripture for financial advice, for example. These blogs know what they are and write accordingly to convey information in a simple manner for perfect user experience. Look and learn.
2. Specialisation
"My forte is playing drunks down the ages. When my agent rings me about a role, I don't ask what the part is, but what century it's in." – Johnny Vegas
Besides your Average Joe surfing the web and discovering that their weekly 'Pizza Mondays' are detrimental to personal savings, industry experts are also out there trying to find out how to maximise their business. From a marketing perspective, it is most helpful to tailor your company's blog posts to a specific expertise. Your blog will become bespoke, abler to carve a niche, and susceptible to rise to the elevated status of 'major player' on a particular topic. Here are some perfect specialised examples.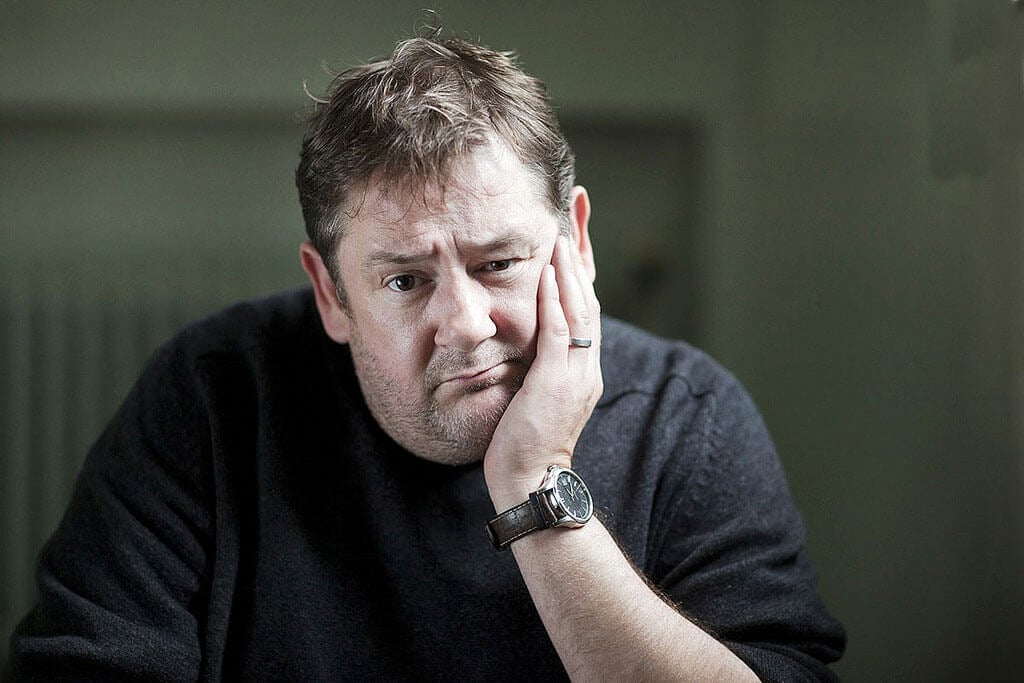 Investing
Asset manager blogs need to adhere to the specialist knowledge and insight of investors. Think about it: to the non-financial world, 'smart beta' probably doesn't mean an awful lot. "The horror!" Luckily, some financially specific blogs are extremely credible, being both informative and visually pleasing. Krane Shares seek to assist investment strategy, and their 'Research / Insights' section gives financial overviews, ETF news and, most notably, the state of the Chinese economy. The particularity of the country's economic situation is indeed a USP of Krane Shares, as well as its useful links to products relevant to certain articles. Along the same lines, Canadian Couch Potato brings to light information on ETFs for Canadians, and is made similarly niche by its exciting branding, with fun regular features such as "Ask the Spud". For investors and followers of the market, fund-specific blogs are fortunately in abundance.
Growth Hacking
Noticeably popular blog articles within marketing seem to be about 'growth hacking', which, in Layman's terms, is finding the most efficient ways for marketers to increase their sales base. We offer these types of articles in our own blog, just not quite as regularly and specifically as the aptly named GrowthHackers.com, who dedicate themselves to find the best tricks to help all of you marketers out there. It's an endless list of assistance, with an advanced usage of guest bloggers (a nifty way to broaden your 'fan-base') but not just in article format either. GH also offers Q&A sessions and AMAs ('Ask Me Anything's, as made popular by Reddit), and has videos too. It's a one-stop-shop for all your growth hacking needs. The site also categorises their articles into 'Latest', 'Trending' and 'Most Read'– a cunning ploy, and a useful one to increase user experience.
SEO
These 'how-to' guides are a must in FinServ blogs. KissMetrics, which specialises in SEO and analytics, is generally made up of these types of post: "Here's how to do this", "7 ways to do that". The step-by-step format is a tried and tested formula to create light reading and to help the reader every step of the way to better their website and content reach. For a more intense, in-depth look at SEO news, see Search Engine Land. Seriously, as the name suggests, it's as if a whole country was talking only about SEO. Whether the region is Google or Bing, it's going to be covered here, categorised accordingly. It has the content for sure, but I'd have to say that the layout makes SEL the tyrannosaurus rex to The Moz Blog's bunny rabbit. The latter is a cutesier and more picturesque blog site with similarly SEO-centric chat. You can see how user friendly it is, and a really neat feature is the weekly 'Whiteboard Friday' vlog. Once you get past the more clichéd use of happy-go-lucky ukulele music at the start of the video, the format is highly original. Charismatic hipster-looking Moz founder Rand Fishkin is a great host, guiding you through his advisory tips with panache and verve, bringing the old-fashioned whiteboard into the digital age. Pretty revolutionary! It really shows that videos are a massive game-changer in the blogging world, so make some.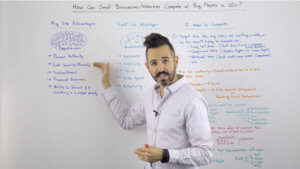 Social Media
Content is made to be shared, and social media platforms are the most innovative and useful ways to share to your heart's content. With so many different types, it's unsurprising that this area in particular requires experts to assist everyone else that is not so clued-up. The financial services industry, notoriously behind-the-times, are in need of these heroes (shout to our very own Courtney McQuade!), and these specialised blogs perfectly convey their ideas about using social media powerfully in a style that replicates the social media platforms themselves. Social Media Examiner, a haven for all 'socialites' (we'll talk more about these guys in Part II), ranked Rebekah Radice's blog in their top 10 last year, and Rebekah has featured on CBS News for her shrewd advice. She implements screengrabs, branding, infographics, videos: the whole lot. It's a visual treat. Josh Elman also offers authentic advice in a simple layout, relying on an effective writing style rather than eye-popping images. Social media is perceived as casual, but it does achieve widespread appeal for this reason. SocialMouths succeeds with its lackadaisical, colloquial style, with a few expletives thrown in for good measure – far more personal than any scary money talk. For informal writing that carries a lot of weight, look no further than these examples.
FinTech
FinTech is the ultimate portmanteau to me. I see it daily. It encapsulates every fiber of my being. Luckily, blogs specifically targeting FinTech help the financial world, including myself, keep up to date with the industry's almost constant state of change. Technology is exciting, and the main challenge that blogs face is to portray that buzz through writing. Daily Fintech hones its tractor beam on news of blockchain, Bitcoin, robo-advisors and all of these others robots that define the digital age. Very exciting stuff. If it didn't already seem that there's a revolution brewing in the industry, FinTech thought leader Huy Nguyen Trieu's Disruptive Finance blog brings together all of his musings onto one FinTech-fanboy main page. He is clearly passionate about how financial services are turning digital, and so he should be, and so should we be. Passion is why these blogs exist!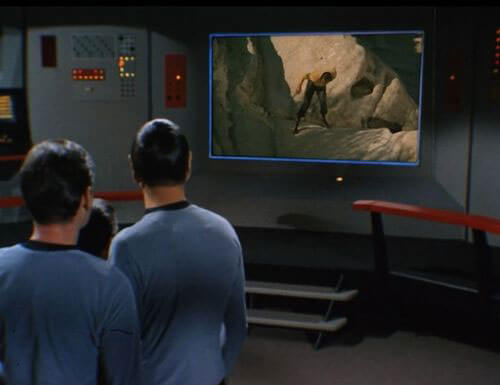 Another of key note is Chris Skinner's The Finanser. As another influential FinTech speaker, Chris' blog is useful, linking everything he writes on to wealth management, investment and the like. No matter how many times he goes rogue, his entertaining and varied collection remains relevant. In fact, a decent technique in blogging is to create a mini-series of related blogs centring around a particular topic of interest (hint hint). Skinner's "A glimpse of the future" feature, for example, is a joy to read, linking financial services and technology surprisingly well to various science-fiction references. Maybe my love for Blade Runner, Alien and all of that good stuff makes me admire this blog's unique style. He talks about Star Trek a lot, and I mean A LOT. Plus Minority Report, Robocop and a load more. I digress, but clearly, by tapping into popular culture, you can appeal to an audience besides those interested in finance and make blog posts that are far more amusing. You have to keep the audience wanting more and more, particularly with a series of articles. Chris Skinner has a pleasantly informal approach for a professional. Quoting Star Wars can get you quite far, I reckon.
3. Leadership
"Who's the more foolish, the fool or the fool who follows him?" – Obi Wan Kenobi
See? I went there.
As a blogger, you're now placed in the position of a leader, a teacher, a tyrant. Maybe not the last one. You're the writer with pearls of wisdom, so get them out there! You've done your research, you're in the know, you've made a name for yourself as a world-class blogger, your audience loves you. Of course, we're not all going to be the Perez Hilton of FinServ, but maybe (like me!) you fancy yourself as a Wayne Campbell or a Garth Algar, using in-jokes to gain a cult fan-base. You've all seen Wayne's World, right? "Excellent."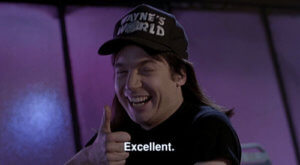 Even in the world of financial advice, the lynchpins are out there blogging for all to follow. Thought leadership is a constructive style of blogging for any business, and these examples do it well. Peter Aceto, CEO of Canadian bank Tangerine, embraces innovative thinking and strategy, and offers his ideas on improving customer experience. He also interviews in YouTube videos. Financial Mentor is a one-man investment advice guru. Whilst the site is less of a blog and more an entire oceanic habitat of financial advice, its free 'audio education' section highlights an alternative form of teaching tool that is particular noteworthy.
The crux of this section though is Seth's Blog, the platform for marketing speaker extraordinaire Seth Godin to vent his thoughts. He has of course given TED talks, is part of the Direct Marketing Hall of Fame and is a bestselling author. What the hell hath Seth not done? And what the hell does he NOT write about? He literally writes about anything and everything: chocolate bars, pro-wrestling, his own original poetry and, my personal favourite from sifting through the blog, Smashing Pumpkins. If I, as a 'blog teacher' want to teach anything in this section, it's that you should go and listen to them. Genuinely, Siamese Dream is the greatest album ever written.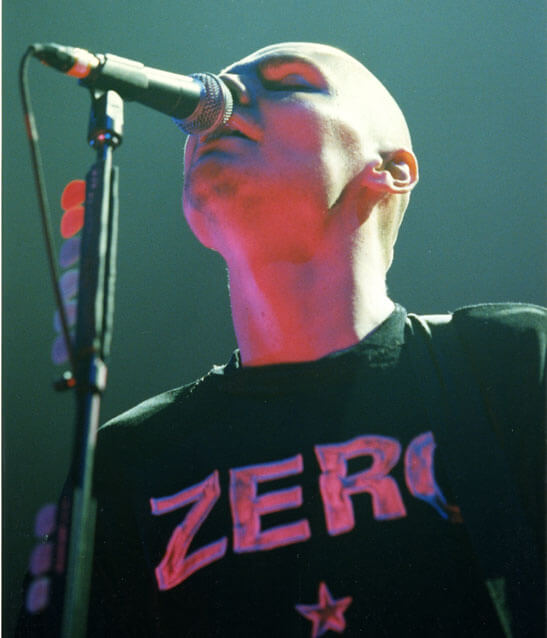 Seth's content is fantastic and entertaining, and usually relevant to his marketing background too. The articles differ in length to keep it interesting; definitely a fruitful technique to follow. Although, looking at the sporadic nature of his thoughts, it's probably wise to write specifically on what you know best at the very start of your blogging career. Only with time can you achieve God(in)-like status.
Well, that's Part I over and done with! Join us next week for the second (and final) instalment, where we'll be taking a look at Brand, Originality, and Help. It'll be worth the agonising wait, I promise.
Know any other blogs of interest? Please let us know in the comments below, or you can tweet us.