Considering the majority of new products miss their launch date, companies have an enormous opportunity to increase sales and profitability by improving their new product time to market (TTM). An effective TTM increases sales and greater profitability. 
TTM, why does it matter?
Time to market (TTM) is the period of time from when a product concept has general agreement and resources are committed to the project, to when the final product is built and out the door to a customer.  
There are many complex steps in between where something can go awry and make accurately predicting your time to market seem impossible. For example, you might experience scope creep – the initial objectives might not be aligned to the eventual outcome, you might have resource changes – losing key IP during a project timeline cost time and money, the market opportunity might be missed – technology changes rapidly, not seizing the opportunity while it exists means it may no longer be there when you are ready.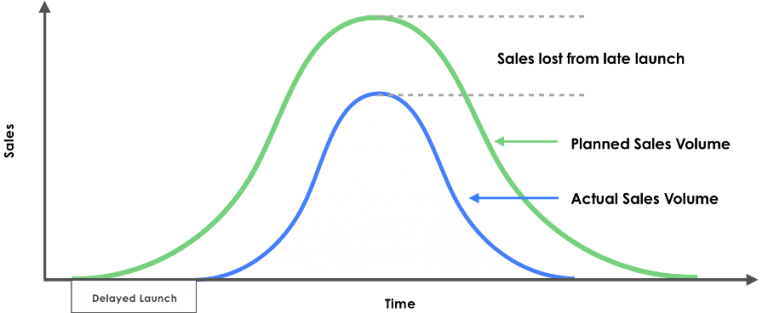 Why time to market is crucial RIGHT NOW
Adjusting to WFH but remaining productive
Using a digital experience platform while starting your digital transformation gives you the support and accessibility to be successful from anywhere.  No face to face time is needed.  There's also the security in knowing that a global infrastructure is in place to adjust to scaling technology needs.
When is it a better time to get your product on the market?
Things have changed, embrace the time to make changes to the way you do business.
Efficiency, automation & real growth
Digital transformation's main objective is to enable users to enter a market and get ahead of the competition


Finding the balance

In today's product development environment, products and the technologies they're based on change rapidly, as do the number of competitors for market share. This means that time to market and finding ways of optimizing it are critical components that directly affect revenue. For example, if your product launch is delayed by 6 months, that's 6 months for your competitor to grab market share, and less overall revenue for you to pursue when you finally do go to market. The better control you have over your product development processes, the better you'll be able to control and predict your time to market and get new technology out while it's still new.
What's needed to speed up time to market?
Solutions to common issues affecting TTM are a combination of people, processes and tools. There is no 'magic button.' Here are some elements to be mindful of:
Ensure you have clarity around the business/user needs and goals – capture everything, prioritize wisely.
If outside consultants need to be hired to help define these processes, bring them in (e.g. project manager).
Software solutions (such as Kurtosys DXP) that support these processes need to be utilized or invested in. Once invested in, the solutions need to be supported by top management.
Executive management must plan, set clear goals and strategies, prior to project initiation and remain engaged through project roll out
Project managers must be bold enough to ensure executive expectations are not unrealistic.
Team members must get on board once projects have begun and task assignments have been communicated.

Promote customer success and ongoing transformation
Building (or improving on) great products and services is a process of constant discovery. As competition moves, so do the expectations of customers. When technology evolves, so do the expectations of customers. As your ideas develop, so do the expectations of customers. Customers (or, in cases where they're not a buyer – the users) are at the heart of the discovery process. Remember:
Customers don't always know what they want or need.
Developers and managers don't always know how to build things.
Things will change along the way.
Building (or improving on) great products and services is a process of constant discovery. As competition moves, so do the expectations of customers.
When technology evolves, so do the expectations of customers.
Enable constant Discovery and Growth mindset

7 keys to speeding up time to market (sidebar or callout box)
Have clear objectives and priorities (don't try to be perfect first time)
Be value focused (know your user's needs)
Be open-minded to adaptation and change
Ensure good governance practices from the start
Have well-defined workflows and processes (roles & responsibilities)
Enable process automation where possible (outsource software solutions)
Streamlined, accessible, transparent information management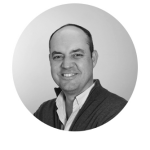 Alessandro Bonora is the Director of Professional Services at Kurtosys and oversees a team of Professional Services specialists focused on building effective consulting and delivery practices that produce real customer value, high utilization and deliver quality projects on the back of the core set of tailored products we offer the asset management industry.