We are excited to announce today that we have entered into a technical partnership with Fundsquare, a subsidiary of the Luxembourg Stock Exchange that provides services to substantially support and standardise cross-border distribution of investment funds.
At the core of the offering is a technical integration of the Fundsquare dissemination platform and the Kurtosys cloud, which when combined provides a unique suite of services incorporating the respective expertise of both our firms.
For most asset managers, data quality is one of the common stumbling blocks in implementing technology solutions across the distribution organization. This partnership will streamline the data integration process, giving our combined customers greater agility to address challenges within their sales teams, whether to launch a new funds website, to better automate their sales materials, or to create an ESG reporting portal for their institutional clients.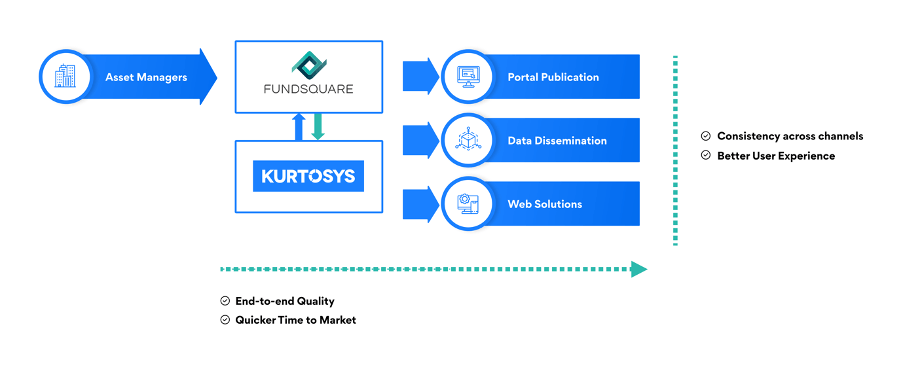 On the other hand, the Fundsquare disclosure management offering is increasingly being used by asset managers to simplify their data distribution architecture and provide support to deal with the complexity of data management.
The partnership comes at a time when asset managers are looking at their operations in light of steadily declining fee revenue and the operational lessons learned during Covid. One of the things we were struck by in our conversations with Fundsquare was that we shared a common mission, to reduce the friction of transaction to the betterment of both investors and managers alike.
If you are a customer of Kurtosys and are interested in learning more, your customer success manager can provide further details, while new prospects can reach out to our sales team via the link below.