Kurtosys is pleased to announce that we are a sponsor for the upcoming Digital Client Engagement (DCE) Summit 2019.

As the name suggests, this event places heavy emphasis on how digital means can help investment managers best engage with institutional clients, making it an unmissable conference for firms that want to expand their capabilities in client experience.

This year's edition will take place across two days on 10 – 11 September 2019 at the following address, close to our London HQ: The Waldorf Hotel, London, WC2B 4DD.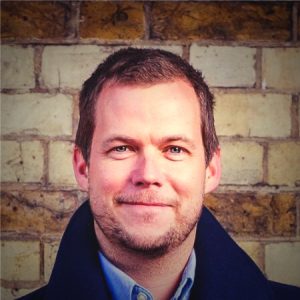 Our very own Global Head of Digital Rich Watts will be hosting a roundtable event on the second day at 2.20PM (Wednesday 11th September), around the topic of measuring digital maturity. His interactive session will invite guests to gauge their various capabilities from strategic approach through to customer experience, and of course discuss any issues guests would like to bring to the table.

The conference has an excellent panel of guest speakers – some of the best digitally-minded thought leaders in the investment management space – including Liz Waldron (Head of Digital Marketing Services at Vanguard), Stewart Conway (Head of Central Marketing at BMO Global Asset Management) and Silvia Sechi (Digital Marketing Lead at M&G Investments).

Day one will focus on 'Becoming the Digital Asset Manager of the Future', more specifically the automation of client reporting, digital tools and data-driven campaigns, whereas day two is branded 'creating personalised end-to-end client journeys', looking into leveraging CRMs for marketing and sales team success, AI and machine learning and the building of secure client portals.

Elsewhere, there are 4 different interactive formats available to attendees, which are as follows:
Case Study Interactive – a speaker introduces a case study and invites grouped guests to find a solution to an unresolved challenge.
Creative Boardroom – collaborating with industry acquaintances to develop a new 3-step action plan to test back at your firm.
Synergy Workshop – teams collaborate to turn theory into practice to craft a forward-looking project.
Dragons' Den – assessing the perks of start-ups to help your business innovate.
There is also an addition drinks reception on the 10th September for an informal networking event, complete with a pub quiz and bar games!

More information and registration plans can be found on the official website, and you'll also be able to download the full agenda of the event by putting in a few personal details.
We look forward to seeing you there!