This week's edition of Kurtosys Spotlight features Sanlam Investments' Ya'eesh Cader, PrimeCap Odyssey Funds, the future of attracting talent from the IA, cannabis ETFs in Europe, the lang cat's DEADx Talks, and Wells Fargo's charitable initiatives.


Digital Leader Spotlight: Ya'eesh Cader, Head of Digital & e-Commerce at Sanlam Investments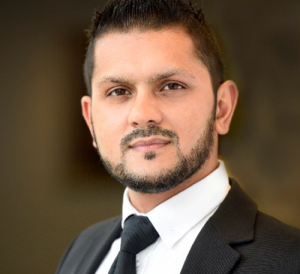 Now acting as Head of Digital & e-Commerce at Sanlam Investments, and having worked in financial institutions for the past six years or so, Ya'eesh Cader is one of the most innovative and award-winning heads in digital for the financial world.
Based in South Africa, Ya'eesh has been involved in online sales and marketing strategy across four continents and across both the agency and client-side for such brands as Pam Golding Properties, the PGA, and Adidas. Ya'eesh's digital transformation projects for the investment industry started at Investec Asset Management, where he acted as Digital Marketing Associate and key focus areas included the introduction of fintech and e-commerce platforms, artificial intelligence, web portals, CRM-based advertising, and launching mobile applications. For the past 4 years, Ya'eesh now oversees Sanlam Investments' (including SIM, SATRIX, Alternatives, Graviton Partners, and Sanlam Multi-Manager) digital marketing initiatives, bringing his wealth of experience.
Ya'eesh is an active user on LinkedIn and shares much of his past initiatives via the platform, including video content for Sanlam such as their guide to online investing through the Sanlam Smart Invest application, or their more recent 'A Whole New World' television advertisement, which you can view on YouTube.
Ya'eesh is part of our Most Influential Digital Leaders in Asset Management gallery, which we have (very) recently updated. Check it out!


Website in Focus: PrimeCap Odyssey Funds




This week has seen the release of a long-awaited new site from PrimeCap Odyssey Funds, an investment management established in November 2004, an offshoot from the PrimeCap Management Company founded in California in 1983.
The initial webpage is branded perfectly, blending its trademark navy and white colour scheme across the board, minimalist, but with the content available on the page to showcase the funds at the forefront.
Amongst the content boxes available to the investor include an investment philosophy section to outline the firm's four key investment selection principles and gives a recent rundown of their fund prices. Given that they offer a limited selection of three funds, they've neatly packaged all that information into the site that is easy to navigate through a handy top toolbar and calls to action, with some added design touches to the regular button layout.
The fund pages for each fund come in long-form pages, but each section can be easily visited through another sub-toolbar for the fund facts, fees, literature and overviews, plus more. As well as this, the performance charts are interactive and also branded in their trademark navy and white colours, with returns able to be seen through a monthly, quarterly or yearly lens. The fund breakdowns by sector are also displayed through interactive pie chart widgets.
All of the funds' literature is available through downloadable forms on their literature page.
The PrimeCap Odyssey Funds website has good functionality, and its minimalist approach does a great job at putting its funds at the very centre of its web offering. You can check out the full website here.


Featured Report: Talent Strategy for the Investment Management Industry



Technology is affecting multiple areas of the investment industry, from disruptive fintechs taking over the market, as well as machine learning tools attempting to help financiers manage and analyse vast amounts of data in faster timeframes. But another way in which it will change everyone's business lives forever is through how it will affect the way that customers and employees live their lives, and how companies attract talent, particularly young people.
Hence, investment managers need to be aware of how recruitment processes, training and regulatory practices will change in the next few years. The IA has put together a 2019 roundup of what the talent acquisition strategy for the next decade will look like. Considering there are already a total of almost 100,000 of those working directly or indirectly in the investment industry, with more certainly inbound, the report looks into three main themes: attracting new talent, advancing the treatment of current employees through training sessions and working with the government on apprenticeships and research to facilitate thought leadership and best practice amongst all those working in the industry and promoting a positive image of it online and through events.
There's plenty of useful sections to this report, firstly looking into how investment managers should look into the promotion of the industry at schools and universities in order to source a diverse pool of applicants at entry level for jobs, and attempting to use conversion courses for students from non-STEM backgrounds. It also takes into account how the IA is engaging with the government and the Department for Education to more effectively implement apprenticeships for young people, mentoring programmes, streamlining operational activity and the importance of recording data to assess the impact of future initiatives.
Check out the full report over at this link.


Events: DEADx TALKS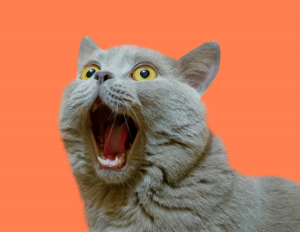 As discussed with the lang cat's head honcho Mark Polson a fair few weeks ago now, coming up is the Scotland-based consultancy's excellent take on the investment world event: DEADx.
In keeping with the company's vastly humorous nature, it's of course a skewed version of the ever-popular and informative TEDx Talks, but retaining the informative side of things. It features a great roster of expert speakers which, as Mark outlines in this event post that has recently been shared 9 weeks ahead of proceedings, have all been invited due to the depth of their knowledge and their inspiring thoughts.
The talk will focus on the asset management world's value, with guest speakers including Jackie Boylan (head of FundsNetwork, Fidelity International), JB (author of New Fund Order) and Kelli Byrnes (VP, BlackRock portfolio analysis and solutions). It takes place in the UK's capital, in Clerkenwell. And what's more? The aptly DEADx talk will take place in The Crypt on the Green. That's right, beers in a crypt.
There's only space for 140 keen beans, so please register ASAP if you wish to join; all the details can be found over on the lang cat's website here.


ETF News: Further Cannabis Speculation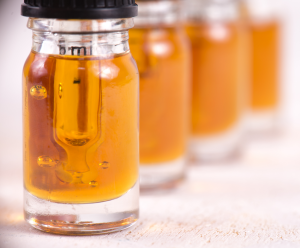 For fans of the Spotlight, you may recall our recent musings on the latest developments in the cannabis investment space, the hotly anticipated and ever growing (pardon the pun) market which, given its furthered legitimacy in North America, may become one of the most popular investment opportunities in the next few years. You can check out a very thorough rundown of developments in the sector from the past few years and beyond via an excellent report by Echelon Partners in last week's Spotlight edition.
That's not to say that the industry is fully concentrated across the Atlantic ocean, however. In London on 17th September, alternative finance experts AltFi hosted the CB1 Cannabis Finance Forum. This isn't the only industry event fully focused on the look towards the drug's gain in interest, with the Cannabis Investor Forum UK coming at the end of the month (with tickets available to this via Eventbrite).
But what does this mean to ETFs? Well, HANetf's co-founder and co-CEO Hector McNeil spoke at the event to discuss his views on whether or not a cannabis ETF will hit the continent by 2020. He is firmly acknowledging that this product's introduction in the US will spread to Europe.
An article by ETF Stream outlines the major talking points from McNeil's speech, the main points being the fact that the US and Canada has seen the launch of seven ETFs since 2018, albeit none in Europe due to laws restricting its use medically and recreationally. Then again, McNeil believes soon that retail investors in Europe will be the first to take hold of the demand for a cannabis ETF, as HANetf keeps a close eye on proceedings in the marijuana market. There are many hurdles (mainly regulators) that will have to be overcome before cannabis ETFs can come to market, and it is still uncertain which ETF provider will be the first to lead the race in the green leaf space.
It's been a seriously hot time for cannabis in recent weeks clearly, but discussions are furthering each time, each adding another layer of growing want for all types of cannabis products (the leaf to edibles to CBD and THC products). But given it's legal status, much is hearsay and speculation at this point, for now.
HANetf also has plenty of marketing plans for the near future; check out our great discussion with their Global Head of Marking Simon Mott in our Connecting the Dots podcast to hear more.


Social Spotlight: #WFDayofService


Many financial institutions go above and beyond in their charitable efforts, as we have covered before in a look into their use of Instagram (which is a perfect platform for promoting their affiliating with charity work). Definitely check out what we mean over at this link.
Similarly, this past week has seen the sustained efforts of Wells Fargo, who each year carry out a nationwide Wells Fargo Day of Service in the United States. As part of this initiative, employees and offices working for the Wells Fargo brand all give a day of their week to carry out charity work for many different sectors. Whether it's visiting primary schools to give educational reading lessons, serving meals to the needy at food shelters or as a 'meal on wheels' service, cleaning up coastal environments, or building homes for humans and animals alike, it's an all-encompassing way to make a difference across varying humanitarian issues.
Excellently, Wells Fargo documented its all-reaching efforts via social media, whether it's through their Twitter account, collectively under the hashtag #WFDayofService, or under their expertly organised Instagram page. It's a wonderful example of how best to leverage social media to highlight how your company is striving to change the world one step at a time.