This week's edition of Kurtosys Spotlight features Tina Cracknell, alternative data, ESG risk, our interview with Generali Investment's Giovanni Ricciolio, a CX event, Investment 20/20 and a bank's noteworthy marketing efforts.
Digital Leader Spotlight: Tina Cracknell – Head of Digital Marketing UK & Jersey at UBS Wealth Management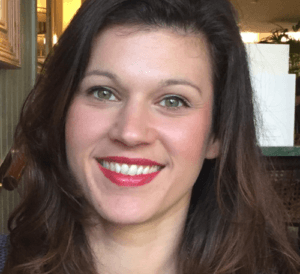 Leading the digital and marketing initiatives for the UK and Jersey at UBS Wealth Management is Tina Cracknell, who has worked for the firm since 2002.
Starting her career with UBS as the Events and Sponsorships Manager, Tina is now the Director for Digital Marketing, from her 13 years' of experience within the wealth management sector. UBS is one of Europe's leading financial brands, and Tina is responsible for developing the firm's content strategy for the UK market; this entails expertise in lead generation, SEO, user experience and cross-channel marketing, specifically centred on digital products and services, but not forgetting traditional marketing communication channels also.
Tina is an excellent user of LinkedIn, keeping up to date and sharing UBS' digital news, as well as tech developments in the wealth management sector as a whole. She also acts as a digital spokesperson for UBS at events, including at Hearsay Summit – an annual conference for top leaders in marketing, sales and digital. She featured in an insightful interview in 2018, which can be viewed on YouTube.
Tina is part of our Most Influential Digital Leaders in Asset Management gallery – check out the full gallery here!
Featured Report: MSCI & Alternative Data


There's been so much chatter on environmental, social and governance investing that a lot of investors are perhaps overlooking the fact that ESG risk (and how it's measured) isn't talked about quite enough. But, in fact, the data that you can analyse to find out exactly this is quite fascinating.
MSCI's Vice President, ESG Research Samuel Block has given us this excellent article entitled Using alternative data to spot ESG risks, and outlines some case studies whereby companies weren't fully disclosing data that was attributed to environmental disasters. One example being the collapse of a dam at Vale SA's Córrego de Feijão mine in Brazil at the start of this year, whose CEO did not detail the risks faced by the companies so that investors were left fairly clueless. You can find the link via SavvyInvestor.
Many environmental disasters therefore need satellite imagery, emission data and regional statistics to predict risk and study outcomes. These are precisely the techniques which Samuel describes here, and those implemented by MSCI in relation to the ESG Research team. The case study of the Córrego de Feijão mines is included, showing its main controversies, and the author goes on to detail the mappings of mines globally. China, it shows, has as many mines in flood-prone areas as Brazil does and the yellow-dotted map of China to highlight high flood risk is fairly shocking.
This report goes to show that transparency is the name of the game, as well as the need for these advanced data analysis techniques to fully outline to investors how environmental risk is calculated. It's not something that we've divulged in at the Spotlight properly, but this stress on the effect that data can have in the digital world is paramount going forward.
Podcast: Connecting the Dots – Giovanni Ricciolio
In the latest Connecting the Dots podcast, we chat with Giovanni Ricciolio, Head of Digital Strategy and Acceleration at Generali Investments.
Giovanni has some fascinating insight into his early career, working within the Formula 1 industry, before becoming a digital expert for consultancy firms and finding his calling in financial services across many regions, including Italy, Germany, Italy, UK and Benelux.
Now based in Paris for the past 8 years, Giovanni has been spearheading Generali Investments' huge digital push, taking the firm into the next phase of Generali's digital journey. He explains his process of building a new team, and what his title of 'Head of Digital Strategy and Acceleration' means in relation to their transformation. Amongst the challenges he discusses are the importance of regulation which often gets ignored (only 90% of users wanting to use a service or application reads the terms and conditions, the other 10% only reads it for 10 seconds), and how content marketing's greatest ally is personalisation.
Elsewhere he discusses the ins-and-outs of digital projects – including the work that Generali Investments and Kurtosys has conducted together – juggling multi-boutique capabilities and the mantra of being an 'infinite player' and a 'lifetime partner' with customers.
Also, remember, you can catch all of our episodes from the podcast series on our SoundCloud page, iTunes library, Spotify or Stitcher.
Video in Focus: Niche marketing
In a bid to find the most innovative marketing efforts from financial institutions, this week has seen something that has taken banking advertisements to the next level.
Whilst in the UK we've seen Santander employ the expertise of Ant & Dec to up their game, but Emirates NDB (headquartered in Dubai, UAE) has decided to focus on data and security of accounts in their ad campaign, but have done so humorously with a take on Shaggy's seminal hit It Wasn't Me. It's to be seen to be believed, but certainly an extra-mile step to getting the idea of cybersecurity and banking out there.
Featured Event: Customer Experience for Financial Services


Coming up at the end of the month is the perfect event to indulge in talks all about customer focus in financial services.
Customer Experience for Financial Services (CXFS) 2019 takes place July 29-31 in the beautiful city of Boston, and the address is as follows: The Westin Copley Place, 10 Huntington Avenue, Boston, MA, 02116.
This conference differs from the NGCX flagship event by focusing specifically on financial services companies. The topics for this year are thus:
Following through on your client experience transformation
Human-centered design, empathy and exceeding customer expectations
Designing for ecosystems
Deconstructing Client Loyalty to the Core Drivers
Enhancing your VOC program to ensure your customers are being heard
Speakers at the event will include representatives from J.P. Morgan, Bank of America, Vanguard and Charles Schwab, all with positions within client experience, design, product, customer success and marketing.
To get tickets and to download an agenda, please visit the CXFS website.
Fintech News: Smart Money for Her
Robo-advisers have been taking wealth management by storm the past few years, for their low-costs, and popularity with young investors.
Now turning even more heads is the launch of a robo-advisery platform which is specifically geared towards women, set up by former bank executive Tuula Jalasjaa, and reported by The Globe and Mail.
Formerly working at HollisWealth (Bank of Nova Scotia's investment advisory firm), Ms. Jalasjaa found a niche idea for a product, knowing that a tool specifically for women to learn about investing was necessary. Ms. Jalasjaa went on to found the Women's Collection; a website that provided women across Canada with financial literacy through podcasts, webinars and online courses. This has now led to this robo-adviser platform Smart Money for Her, "designed for women, by women."
As the report makes clear, the CIBC World Markets Inc predicts that by 2028, women in Canada will control 70% more than the current $22 trillion of personal financial assets, and female investors are also looking to manage over $4 trillion in the next decade, as this update from the journalist emphasises:
Smart Money for Her works along the same remit as other robo services; users answer a series of question to best build a portfolio that is manageable and suits their needs, but looking to focus on female investors more, this platforms asks which goals they'd like to achieve and how they'd be prioritised rather than trying to beat the market. This is what Ms. Jalasjaa believes underpins the female mindset for investing far more. It is open to anyone however and the founder believes that what makes this service stand out from the industry is the way of targeting financial literacy which is currently lacking.
It's another excellent introduction from the Canadian investment sector, and another big win for the push for financial literacy for all.
Social Spotlight: Investment 20/20
It's time to shed some light on one of the investment industry's most important initiatives. Run by The Investment Association, Investment 20/20 is an organisation indebted to find the next generation of employees to boost their skills within the financial services workforce, via apprenticeships or traineeships which can ultimately lead to a fulfilling career.
Investment 20/20 has an excellent Twitter feed, @Investment_2020, which features interviews with those that have come through their apprenticeships, job advertisements, and tips for graduates.
#seeyourfutureinfinance Watch this powerful film challenging stereotypes in the investment management industry and the positive change you can be a part of: https://t.co/7vfjlfjB7O

— INVESTMENT20/20 (@Investment_2020) July 11, 2019
Our very own Hafsa Mughal found her opportunity in the investment world through the initiative, and had this to say about her experience:
"When I finished my A-levels, I took a year to think what I wanted to do. I didn't go to university, and I knew a little bit about investment banking. Through the Investment 2020 scheme, I discovered how many roles there were in asset management and how connected IT, accountants and lawyers were to all work together in finance.
I enjoyed my first weeks and I was thrown into the deep end, interacting with very senior people within the business. There's a perception that finance is very hierarchical, but I didn't find it that way particularly. People understood minor mistakes and were open to talking about how I could get to a higher level of seniority. I was just one of two running a whole digital team, and I was able to test very expensive things, so I'm glad I was trusted! When I started the I20/20 programme, I was introverted and shy, but I have grown and got a lot more belief in myself since. If I had gone to university, this might not have happened."
An excellent programme that'll look to rejuvenate the perception of the financial industry for young people. We'd also recommend keeping up to date with their LinkedIn page
If you'd like to have news, people, a new website or articles featured here, please get in touch via Twitter or email us at [email protected]