This week's edition of Kurtosys Spotlight features Michael Browning, our podcast with Adrian Saville from Cannon Asset Managers, top 50 asset managers by AUM, crypto positivity from the FCA, Prime Factor Capital, the finserv workforce of the future and results from the J.P. Morgan Corporate Challenge.

Digital Leader Spotlight: Michael Browning, Head of Digital and Marketing Services at Artemis Investment Management
Michael Browning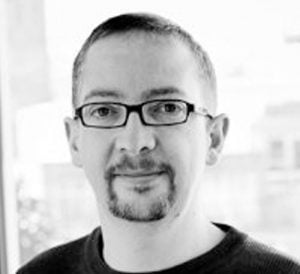 has an array of skills that he has applied to the digital and financial realms, and is now the Head of Digital and Marketing Services at Artemis Investment Management, handling the firm's digital delivery across all channels whilst managing data, print and presentation documents.

Michael's foray into finance began at the Bank of Scotland, where he served as Manager for Emerging Channels; from 1993, he was responsible for leading the bank's web and digital strategy in their early stages. He then boosted his role as a manager as Head of Accounts at DC Interact – a digital media communication company – where he helped build the company. Michael then became a fully-fledged digital leader at Altogether Digital Ltd, where he oversaw large web development projects with usability consultancy and building knowledge of SEO and PPC, and social media strategy. Michael primarily dealt with banking and financial industry clients including RBS and Artemis Fund Managers.

Michael has adapted his project management and knowledge of the financial industry to become a leading marketing figure with a great focus on the digital side of things, looking at outsourced technologies and the boosting of PR and communications for Artemis Investment Management, where Michael has worked for the past 6 years.

Michael is part of our Most Influential Digital Leaders in Asset Management gallery – check out the full gallery here!

Featured infographic: Top 50 Asset Managers by AUM
It's that time of year again! The IPE has published the 2019 edition of the Top 400 global asset managers based on assets under management, so in true Kurtosys marketing style, we decided to create an infographic featuring the top 50 asset managers by AUM and highlighting the differences in 2019/18 data.

Click on the image below to open the full infographic!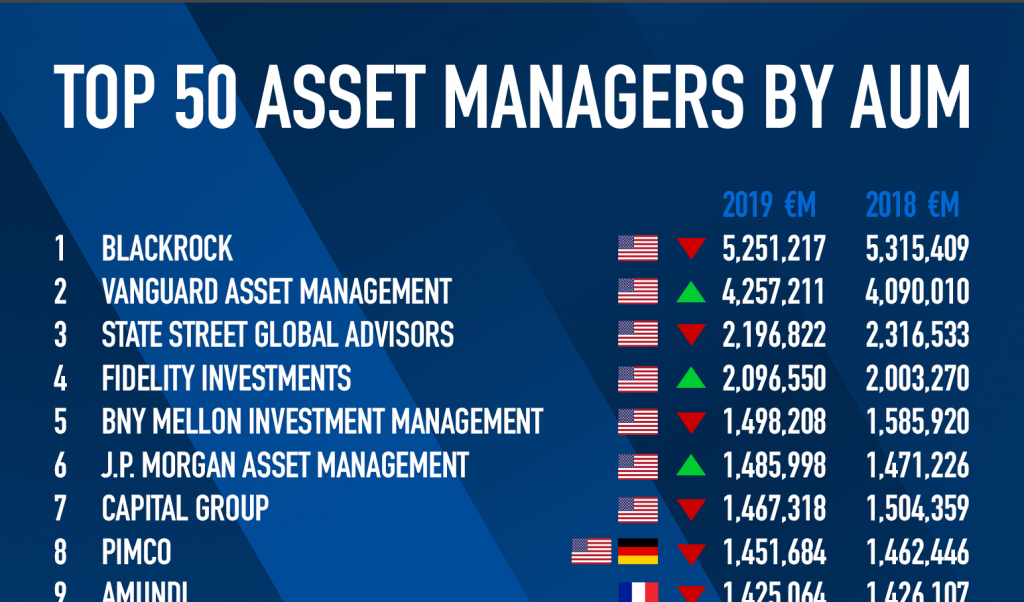 Featured Report: Investment Professional of the Future
Sounding a little bit like a tagline for a new sci-fi extravaganza, this excellent report courtesy of the CFA Institute looks into one of the most valuable aspects to a company: the people. And more importantly, exactly how those involved within the investment industry are going to experience change.

That 'change' can be applied to various aspects of the business: industry structure, new generations of workforce, the role of technology and innovation for human workers, how skilled will be altered, personal growth, and cultural shifts. That's an awful lot to take in, and it's all packed into this 40-page document.

The CFA views 'core investment professionals' as roughly 1.05 million individuals worldwide, and predicts that the next 5 to 10 years will see a 1.5% compound annual growth rate over the next decade in terms of head count, with India and China seeing the largest influx of professionals in the industry.

As we are fond of seeing here at the spotlight, it's digital transformation that seems to be the ultimate driving force of change, with AI, alternative data and machine learning being viewed as the biggest trend facing the industry today, and with furthered efforts into the developments of tech, who knows how the landscape will look in the next five years? Extraordinary to think about really.

The report also fully dissects how changing roles, skills and cultures will affect various parts of the world, with quantitative and qualitative information thrown in in equal measure. There's graphs and charts aplenty looking into size and growth of global markets, career progression per professional role, and a standardisation of different skills relating to jobs and how their growing (or lowering) importance is measured.

There's an immense amount of info, but it's an all-encompassing view about how the investment industry could look up until 2030, which whilst perhaps not seeming a plausible date, is probably closer to us than we think, featuring new technologies for us to deal with that have not been previously thought of yet.
You can download the full report via this landing page, featuring animations and calls to action for summaries into each subsection's main findings.
Podcast: Connecting the Dots – Dr Adrian Saville
In this edition of our Connecting the Dots podcast we speak to Dr Adrian Saville, Founder and Chief Executive at Cannon Asset Managers and Professor at the Gordon Institute of Business Science.
In this podcast, Adrian discusses the most pertinent challenges facing the asset management industry and how Cannon Asset Managers are dealing with them. He also comments on the state of digital transformation in the South African asset management and investment industry and discusses the adoption of robo-advisor platforms by local investors.

Elsewhere we discuss why South Africans aren't investing as much as they need to for a comfortable retirement and how technology can help to break down barriers to investment and bring about a behavioural shift amongst those who are currently not investing.

Adrian also discusses an exciting new initiative for merchants that Cannon Asset Managers will be launching soon.

You can follow Adrian Saville on Twitter, @AdrianSaville.
Also, remember, you can catch all of our episodes from the podcast series on our SoundCloud page, iTunes library, Spotify or Stitcher.

Video in Focus: Let's get behavioral
If digital disruption is meant to be the main facet of innovation for financial services going forward, another step in the evolution of the industry is a further lean into behavioural finance.

We've talked to psychologist Dr Simon Moore about this on our podcast, and Brinker Capital's Dr Daniel Crosby, and here is Daniel featuring in a video from Investment News. He discusses how financial advisors should make a far more conscious effort to understand their customer's behaviours and emotional states, and the 4 main pillars of decision making, which will ultimately help financial experts and investors connect better.

Daniel also, interestingly, ties in the idea of technology working in tandem with behavioural understanding to drive further innovation, through 'behavioural planning software'. Check it out!

Featured Event: FundForum International


Whilst it's already been a full week since the end of Copenhagen's first time hosting of FundForum International, we thought it a good opportunity to share its aftermath; after all, all of the opinions and thoughts for the future last way beyond the end of the event.

Kurtosys released its very own synopsis of last week's events, featuring some of the most pertinent points on digital transformation, people to follow, video highlights and some insider retrospectives from our own representatives that manned the stand for the week. Check it out here.

FundForum still shares all of the articles and opinions as released during the event long after, and many can be found @FundForum. For all of the best video content, featuring chats on everything from ESG to blockchain to digital disruptors, the FundForum YouTube channel has a whole archive of interviews with many of the week's insightful thought leaders, which is well worth perusing.

As you can see from the tweet above, the conference has also produced its own onsite magazine as a great roundup from the event if you were unable to attend.

And finally, remember that the next event for FundForum will be FundForum Asia on 14-16 October 2019. More details for that can be found on its official website.

Fintech News: Groundbreaking Crypto Movements
Just over a month ago, I wrote an article all about how hedge funds were looking to take on digitalisation head-first, and how the rise of the crypto hedge funds showed the new-look of the traditional fund firm. You can read that here, and one such institution mentioned within is Prime Factor Capital, a UK-based firm set up by three former BlackRock employees.

They've hit the financial tabloids with a vengeance this week, as Prime Factor Capital has become the very first investment firm only dedicated towards cryptocurrencies that have seen the stamp of approval from the Financial Conduct Authority, the UK's financial regulator. Given the scepticism that pervades the legitimacy and scalability of digital assets such as bitcoin, this seems to be a valuable stepping stone for the crypto community, and a key point of interest for the investment world as a whole.

For the regulatory fans out there, the firm will have to abide by European laws despite being approved by the UK regulator, which allows the firms to hold over €100 million in AUM, and must appoint a custodian under these regulations too to authorise the fund's holdings and investors' returns, according to Bloomberg.

Adam Grimsley, Prime Factor's COO told the publication also: "Most vehicles for investing in cryptocurrencies are outside the scope of regulators and that's a big problem in a market that has such a bad reputation", hence why this news is so monumental to the crypto market and for similar crypto hedge funds such as Prime Factor Capital.

Interestingly, the Guardian has also reported that the FCA has proposed a ban on cryptocurrency products including derivatives and exchange traded notes which may cause harm to small investors due to their high volatility. These 'poor products' (as noted by Christopher Woolard, executive director of strategy and competition at the FCA) will be clamped-down on by the regulator in order to avoid possible cybercrime which comes about from the trading of unregulated assets.

However, perhaps with this move from the FCA towards more crypto-focused firms such as Prime Factor Capital, the investment industry will be a further swathe of regulatory approvals. Keep your eyes peeled, crypto heads.

Social Spotlight: J.P. Morgan Corporate Challenge
This Wednesday and Thursday in London's beautiful Battersea Park saw the return of the annual J.P. Morgan 5.6km run, featuring a total of 30,000 runners from financial institutions, technology providers, consultancies, and many other companies of keen amateur athletes (besides those that won with a time of 17 minutes or so?!).

You can check out more photos from the event on Twitter using the hashtag #jpmcc, and we're proud at Kurtosys to have taken part, with all of our runners beaming at the finish line, as you can see. Congratulations to everyone who competed – 'til next year!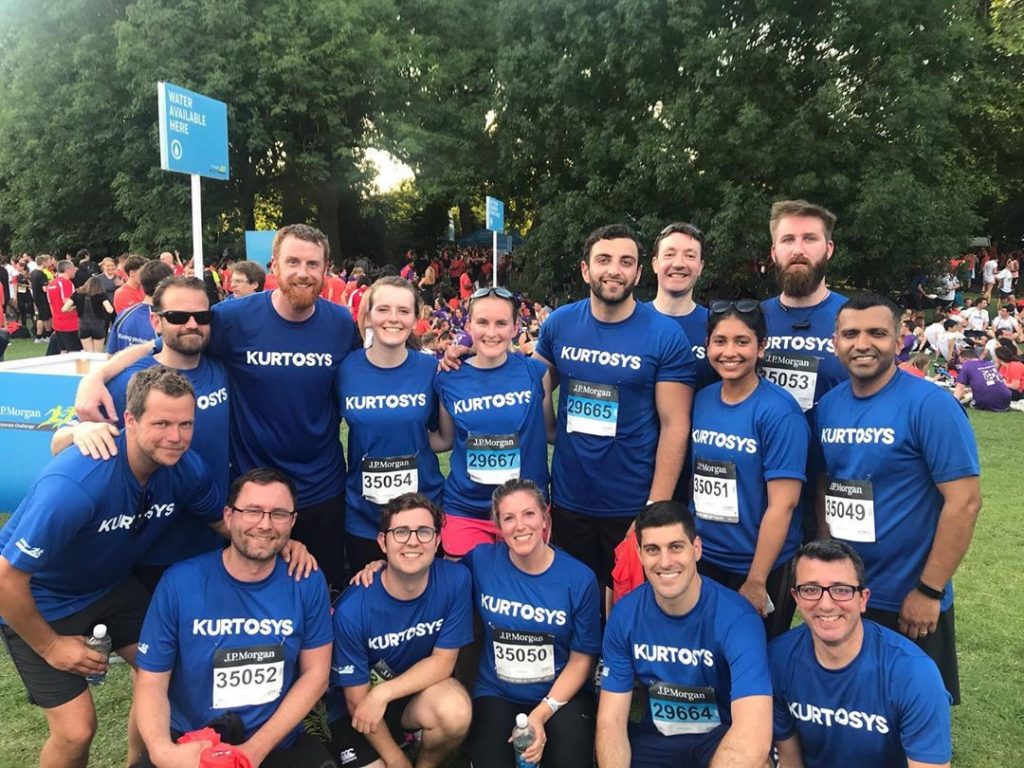 If you'd like to have news, people, a new website or articles featured here, please get in touch via Twitter or email us at [email protected]