This week's edition of Kurtosys Spotlight features Manulife's Nicola Walthew, passive investing, Citywire's 20
th
anniversary videos, crypto-crime, and Ally Bank's latest financial marketing innovation.
Digital Leader Spotlight: Nicola Walthew, Head of EMEA Marketing at Manulife
Nicola Walthew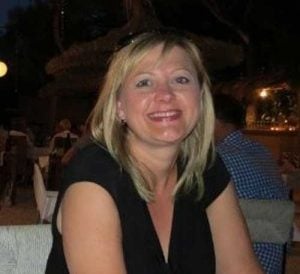 has had a wealth of experience in marketing for financial services companies, and specifically in the implementation of marketing communications to help lift AUM. Nicola started her career in investment marketing at M&G, where she held the title of IFA Marketing Manager, helping the IFA market by developing their expertise in marketing new fund launches, events, fund amendments or closures, and more specifically for the digital sense: the development and upkeep of the website. Following M&G, Nicola moved to Insight Investment where she worked for 15 years in total, firstly as a UK Marketing Manager for the UK to develop and implement marketing campaigns for the retail and IFA market. She then became Marketing Communications Director, specifically focusing on creating bespoke plans for various segments and was responsible for co-ordinating sales and marketing teams. She now brings her knowledge of marketing processes, technologies and communications to 
Manulife
, where she acts as the Head of EMEA Marketing. Nicola is part of our
Most Influential Digital Leaders in Asset Management
gallery.
Featured White Paper: Passive Investing 2019: The rise of stewardship
Last week's featured white paper, courtesy of BlackRock's iShares, took a look into the strategy of active investing and the main traits and habits that were shared (pardon the pun) by 'successful' active managers. If you'd like to know what is meant by that and exactly what their research found, please take a look at our
previous Spotlight entry
. Therefore this week it is only fair to touch upon its relative opposer: passive investing. Luckily, DWS have sponsored some research in collaboration with CREATE-Research to look into an annual assessment of the passive investing landscape. The 2019 edition, as outlined by CREATE-Research's CEO Amin Rajan, surveyed 127 pension plans in 20 markets, with a combined AUM of €2.2 trillion, and built upon last year's main theme: how the rise in passive investment was reshaping the investment world. This year therefore has looked into how its increased popularity has in turn caused a greater interest in stewardship. Pension plans are perhaps the most globally used passive investment vehicles (passive funds account for 34% of worldwide pension assets), and investors are looking to exercise a stewardship role to boost beta due to the fact that passive funds cannot divest position in poor performing funds. This report therefore looks into the validity of this stewardship function, and how index managers are looking to acquit this role on behalf of their clients. Amongst the key findings of the survey are to do exactly with this central 'stewardship' theme. In regards to what its function is, respondents identified that:
83% thought it was about seeking great long-term investment returns
57% thought it was to meet social responsibilities (the ESG investing factor coming to the fore)
49% believed it to be about managing reputational risk
As is concluded in the whole report however, stewardship is looking to become the main point of competition for index managers (and has already driven down fees). The whole paper is a hefty piece of excellent research, providing quantitative graphs and a plenty of commentary to summarise the findings. To download the whole survey, you can find it
over at SavvyInvestor
.
Featured Infographic: Schroders' Animations
In keeping with their usually excellent social content, Schroders have been releasing more of their fact-filled infographic bites over on Twitter. We actually looked into the firm's focus on infographic content in a round up of the
very best examples in asset management
, so great to see them still producing these informative animations. Much of the content packed into each edition focuses on market commentaries from micro and macro perspectives, as well as how global events (from political changes to environmental and social issues and scientific discovery etc) can affect investing going forward. As always, the factual content is best represented through some vivid visuals; the animation gives them the extra edge from a design flair perspective. This past week, Schroders have decided to look into both sides of the Atlantic, with both infographics giving snapshots of how the economy at the end of August has been altered due to events in the United States of America and the United Kingdom – seemingly very apt considering this week's G7 Summit in Biarritz. Firstly, the infographic below from the former nation gives a brief aim for the US Green New Deal (GND) – looking to overhaul the way that energy is used in the country by seeking 100% renewable alternatives for the manufacturing and transportation industries. It then goes on to highlight its implications for investors in the wake of this 'ambitious' ESG considerate plan.
In our #sustainability infographic, we focus on what the Green New Deal means for investors. Find out more here: https://t.co/B4hk6mxpnH pic.twitter.com/lMh5ilSMWP

— Schroders (@Schroders) August 22, 2019
Across the pond, Schroders have looked into the UK's biggest economic trouble of the pound getting weaker. Of course, this looks towards the currency's effects on the potential leave from the EU, exports, trading and a look at its depreciation in the last 10 years.
In our latest infographic, we focus on why the weaker pound has failed to turbocharge the UK economy. View in full here: https://t.co/5vd0qAuLoP #economicviews #snapshot pic.twitter.com/bsBWq9H9XZ

— Schroders (@Schroders) August 27, 2019
Check out the
Schroders Twitter page
for regular infographic updates.
Video in Focus: CEO Tapes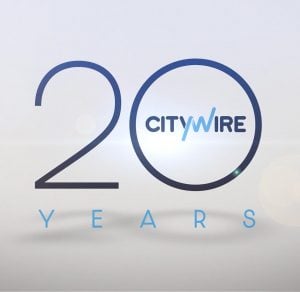 It's the 20 year anniversary over at Citywire, and what better way to celebrate than asking sixteen top asset management professionals about their forecast for the industry across the next 20? And as an added anniversary treat, over on this video section we don't just have one delectable treat, but three! Citywire have published three separate videos looking into the key themes that each of the participants bring up, including Amazon as the next passive investing vehicle, the pace of technological change and disruption, the Cloud, high-cost fees in Europe and much more. The participants include representatives from GAM Investments, Vanguard, Lazard Asset Management, and Standard Life Aberdeen, and these are three excellent discussions all chaired by Citywire's Executive Chairman Lawrence Lever. Check out all three of the videos over on the
Wealth Manager website
; happy anniversary Citywire! To much more excellent investment content.
Fintech News: Crypto's further faults…
Danger! Danger! And not to go further into the lyrics of a certain Electric Six song, we're instead focusing on the growing concern of cybercrime that pervades all industries, with financial institutions no exception to this. And as cryptocurrency tends to have a bad rep for many reasons about the way that they are governed, with a lack of regulatory body looking after them (a lot of the time, although we have seen that this looks set to change for many countries in the near future), but
Funds Europe has recently reported
the full extend to thefts from the cryptocurrency community, whether they be users, investors or exchanges. How much you ask? A fairly hefty $4.26 billion in the first half of 2019 so far, and it's the cyber criminals whose techniques always seem to be one step ahead. The majority of these have been reported to be insider thefts by US cybersecurity firm CipherTrace, but there is also scams such as one Ponzi scheme which alone seems to have taken $2.9 billion in crypto assets. It's not a great figure for those crypto fans out there looking to boost the esteem of digital assets, opening the floodgates for money laundering and terrorist funding besides this added threat of cyber stealing. Elsewhere on the web, this devout following of cryptocurrency, from Bitcoin to Litecoin to you-name-it-coin has been likened to a religion in modern times. And whilst that may seem far-fetched and tongue-in-cheek (as the author notes themselves),
this article from Tech Crunch
does in fact give a very thorough reading of how the popularity of crypto, its division of believers and naysayers, skepticism, and success in the financial realm can be looked into through a theological framework. It's certainly an off-the-wall and informative article; as also described, we finished the first decade of cryptocurrencies' existence and head into its second phase which, we can all understand, is sure to provide some large-scale news to the financial sphere.
Social Spotlight: Insta Creativity
As rightfully
pointed out by The Financial Brand
, Ally Bank has been an adaptable marketing force in the financial services space, with thanks to consumer marketing extraordinaire Andrea Brimmer. The good news under this week's social feed microscope is the fact that Ally Bank has started up an all new Instagram page, and in true Ally fashion has gone against the mould to bring a new idea to the table, getting people to think about their finances in relation to discussions they should be having with their significant others. Much like the banking television advertisements we've witnessed over here in the UK, there's a clear focus on the taboo nature of talking openly and monetary matters, and clearly this Instagram 'Truth or Dare' style is looking to do exactly that, in a fun manner. You can see a couple of examples below.
Certainly an innovate marketing strategy to take note of, with Instagram still people one of the most expert ways to connect with younger generations and get them talking about finances. If you'd like to have news, people, a new website or articles featured here, please get in touch via 
Twitter
 or email us at 
[email protected]