This week's edition of Kurtosys Spotlight features our new infographic, an interview with Robeco, a podcast with Liz Waldron from Vanguard UK, reactions to current politics, Goldman Sachs' new initiative and France's advancing crypto regulations.
Digital Leader Spotlight: Isla Mackenzie – Director, Global Head of Marketing and External Communications at Aviva Investors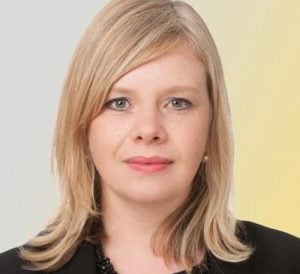 One of the industry's most experienced marketing professionals is Isla Mackenzie, who has handled marketing execution and project management for companies including Standard Life Investments, Macquarie and Colonial First State.
Isla is now the Director, Global Head of Marketing and External Communications at Aviva Investors, taking experience from her past roles in tasks such as managing teams of marketing professionals in the UK, building sales growth through multi-channel means, and developing relationships with partner firms' project and marketing teams. At Aviva, she has developed a new media relations and thought leadership strategy to build engagement, integrated a new CMS, rebranded a global website with digital tools, scaled the team and refreshed their multi-asset, global investment solutions and real estate marketing platform. She now leads a team of over 45 marketing professionals across Europe, APAC and North America.
On top of this, Isla is an award-winning marketer, boasting such achievements as Marketer of the Year 2016 at Investment Week Investment Marketing and Innovation Awards, leading her team to Marketing Team of the Year in the same year, and Best Campaign Innovation at the same awards evening in 2017. You can read more about her brand-building expertise in an interview with Copylab.
Isla is part of our Most Influential Digital Leaders in Asset Management gallery – check out the full gallery here!
Featured Infographic: Highest Earning US Hedge Fund Managers 2019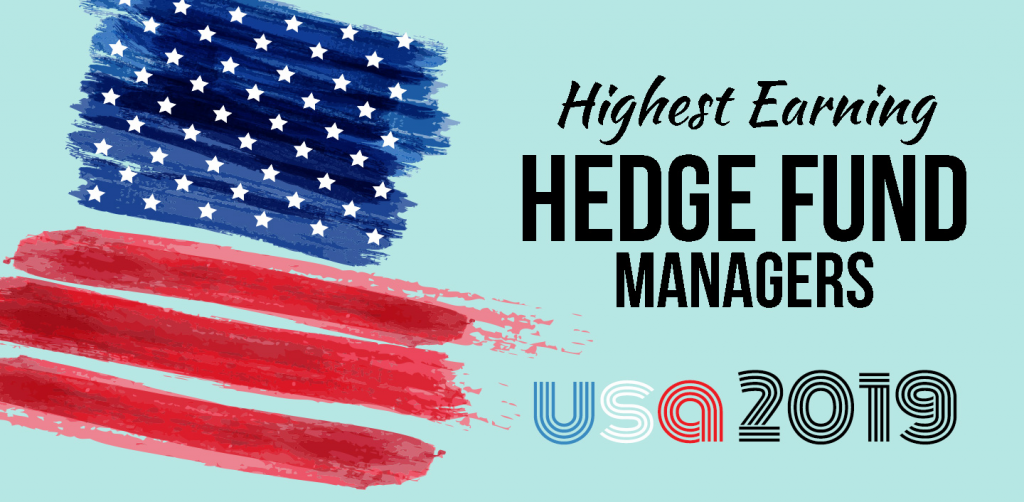 Institutional Investor has looked into the state of US and UK hedge fund managers, outlining that 2018 was a year whereby two thirds of hedge funds lost all of their money. Differing from our highest earning UK hedge fund managers infographic, what is extremely apparent here is the difference between the US and UK individuals. Whereas the UK entries such as Michael Platt, Sir Chris Hohn and Alan Howard all made significant increases in their pay package, most of their US counterparts suffered the opposite.
There also seems to have been quite a bit of reshuffling in the US this year too. Known hedge fund personality Ray Dalio has returned to the top of the pile of the Rich List since 2011. He supersedes James (Jim) Simons, whose Renaissance Institutional Diversified Alpha Fund rose 3.23% in 2018. Two Sigma's John Overdeck and David Siegel share fourth place with solid results in the last year, and up from bottom place. At only 44 years of age, Chase Coleman III is the youngest on the list, co-founder of Tiger Global Management which invests in tech and manages around $30 billion in AUM.
We've displayed the 8 of the 10 Rich List entries that hail from the US in a handy infographic – check it out by clicking on the image above!
Interview: Robeco's Jacob Buitelaar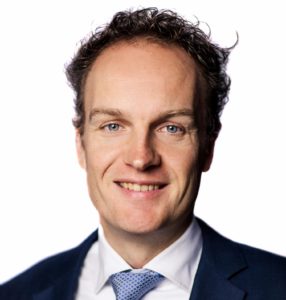 Our latest interview with leading members of the investment world, courtesy of Sam Shaw, is with Jacob Buitelaar. Jacob is the co-head of equity portfolio engineering and trading team at Robeco, based in Rotterdam.
He explains the company's ground-roots in quantitative models of investing (applying those insights since the 90s) and described how a well-balanced and diversified portfolio is a common goal for investors, achievable using quants due to their customisable nature.
With artificial intelligence and big data playing a big part in the lives of investment management's future, Jacob outlines how to remain competitive firms need to be able to transfer vast amounts of data into insight. The storing and organising of data is where humans and machines work in tandem.
Jacob also touches on diversity in the workforce, including finding those from outside of the industry with under-represented skills valuable to the investment world.
You can find all this and more in this great interview over on our blog.
Podcast: Connecting the Dots – Liz Waldron
In the latest episode of our Connecting the Dots podcast, we chat with Liz Waldron, Head of Digital and Marketing Services, Europe at Vanguard.
Liz touches on her early career during the 'tech boom and bust', before moving to Fidelity for 12 years, and now at Vanguard she is responsible for a broad number of functions within digital and marketing technology, marketing production and events.
She highlights how personalisation in regards to asset management is so important nowadays due to the vast amounts of data that we have at our fingertips. Sophisticated personalisation can add to the customer journey, but you can dangerously veer towards clichéd personalised experience if not done well. It's best to ask yourself the 3 questions she outlines as to how personalisation can benefit customers.
Liz also details how asset managers should focus on quality and differentiating content to combat short online attention spans, distributed across a range of different formats; you can check out their YouTube channel here. Keeping an open mind from all sources of inspiration is a main takeaway, as connecting tools together is ultimately what makes better experiences for customers.
Liz will be talking at the Digital Client Engagement Summit in September, touching on CRM projects and how it can help sales and marketing enablement, and what the future of the personal investor service at Vanguard looks like. Make sure you catch her discussion there!
Remember, you can also catch all of our episodes from the podcast series on our SoundCloud page, iTunes library, Spotify or Stitcher.
Video in Focus: How the 2020 elections could impact ESG investing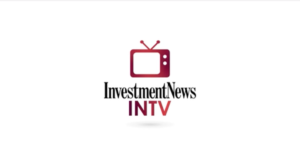 Investment News keeps bringing out excellent video content for INTV, and this short snippet features Joseph Keefe, president of Impax Asset Management, discussing one of the even more prevalent investment topics, ESG, with a more futuristic slant looking forward to the 2020 US elections.
In the most affective statement, Joseph mentions that offering looking into ESG is essentially "building a bridge to the next generation of clients", where climate change and gender diversity issues will be addressed even further down the line with a new investment base. He also goes on to highlight how investing ESG can better mitigate risk and deliver good performance.
He also advises how people should discusses ESG with clients due to what their wants and needs are, and how the current political climate in the US has boosted the role of ESG, and what the next election will hold.
Check out the video over at Investment News here.
Industry Perspectives: BoJo Britain Reactions
It's been a bombardment of political chat in the UK, and with good reason. On top of Brexit issues and the announced resignation of former Prime Minister Theresa May, the Conservative Party has been experiencing hustings to fill the vacancy.
Throughout this week, the top runners Boris Johnson and Jeremy Hunt were pitted against each other, and Tuesday saw the announcement of the former as the new leader of the Party and, thus, Prime Minister for Great Britain. There's plenty of split support and suffering from the public, but we'll leave all political leanings to social media outlets and other forms of journalism.
Instead, it's best for us to see how leading figures in wealth management see the appointment of the often rambling, gaff-inducing man in this piece by Citywire Wealth Manager. They dwell on the implications for the country's economy, relations with the rest of the world, changes in markets and how certain sectors will flourish or flounder.
Fintech News: More crypto boosts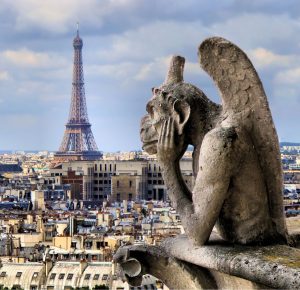 Just as we saw in a past Spotlight fintech segment, crypto regulation seems to be heading in a positive direction; in the UK, crypto hedge fund Prime Factor Capital was finally recognised by the Financial Conduct Authority as the UK's first investment firms dedicated to cryptocurrencies. This marked a huge step in the legitimacy of digital assets as a valuable investment option for those in the know, run by those in the know.
Naturally, though, a lot of other places in the world aren't warming up to these currencies quite a much as the FCA in the UK here, ironic due to Europe's currently unbearable heatwave. But! Across the channel, new rules to France's economic regulations are allowing for cryptocurrency firms to also be accepted by the regulator; it will be one of the first of the great global economies to adopt such rules on digital coins, as reported by Reuters.
Anne Marechal, the executive director for legal affairs at the Autorité des marchés financier announced that "we are in talks with three or four candidates for initial coin offerings (ICOs)" as well as various other cryptocurrencies exchanges, fund managers and custodians dealing with these products.
With France's economy being so dominant in Europe, this case may have huge significance on the future of cryptocurrencies abroad, and the report also highlights how the country uses its presidency of the 'Group 7' economic powers (Canada, France, Germany, Italy, Japan, the UK, and the USA) to exact a task force for the regulation of digital currencies including Facebook's planned Libra coin, which we also covered in a post from the recent past.
Crypto is on the up-and-up, although it does seem that we've repeated this phrase multiple times over the years. Are brighter days finally coming with concrete regulatory backing?
Social Spotlight: Launch with GS
A new initiative from Goldman Sachs has been brewing, and it's an excellent one. The global firm is looking to invest $500 million in companies and investment managers that are led by women in a bid to increase diversity and narrow the gender investing gap.
Where to find out all about it? The Tweet below features interviews with the community that have given this initiative the push and the support. Check it out!
Investing in women is smart business. That's why we started #LaunchWithGS, Goldman Sachs' commitment to invest $500mm in women-led companies and investment managers. Learn more about our efforts to narrow the gender investing gap: https://t.co/6TDNQAsyW4 pic.twitter.com/Lfwz8myjaG

— Goldman Sachs (@GoldmanSachs) July 9, 2019
If you'd like to have news, people, a new website or articles featured here, please get in touch via Twitter or email us at [email protected]