Welcome to an updated edition of the Kurtosys Spotlight, looking into the main talking points in the industry, recent Kurtosys news and how our digital experience platform updates can best service investment professionals.
We've not only been undergoing a brand rehaul from the start of this year, we've also been immersing ourselves in a new sustainability programme, attending excellent industry conferences and events and we will also be rolling out plenty of innovative content in the weeks to come. Here's a quick rundown of what we've been up to recently, and what's to come in the world of Kurtosys!
EY Emerging Tech 2020
Three of our representatives – Paul Fawcett, Raban Aso and Elliot Burr – were privileged to be part of the trade show section of EY's annual Emerging Tech event. Held in EY's state-of-the-art Wavespace centre in Canary Wharf, the event focused on the showcasing of innovative solutions for the wealth and asset management industry with an open-floor trade conference, panel discussions, and networking opportunities.
Among the panellists were Head of Innovation at Schroders Charlotte Wood, Head of AI at Fidelity Charles Radclyffe and Velocity Accelerator Advisory Board Member Anne Grim. The discussions centred around how technological is positively and negatively affecting the industry, namely the issues around building trust with clients to rival big technology companies, how developments in machine learning bring about ethical problems, and why data protection remains paramount in financial services.
The event was expertly organised by the EY WAM team, and we were thrilled to present our new rebranded look, and end-to-end digital platform solutions to the floor, as well as catching up with friends old and new.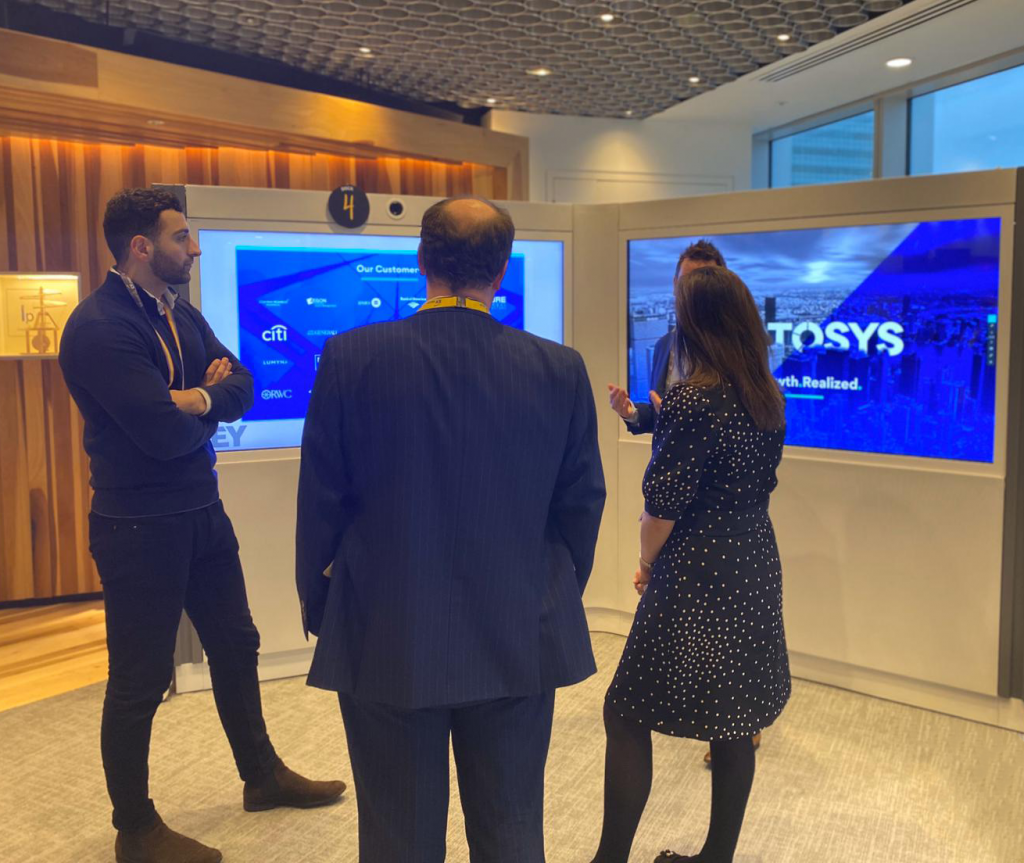 Living the brand – Real growth. Realized. Driving Sustainability
The Kurtosys rebrand is well on its way, and this year we are looking to promote a new sustainability programme, already taking shape as part of our corporate social responsibility effort.
As we look to drive our 'Real growth. Realized.' mantra, we want to achieve real growth for our customers in respect of their impact on environmental, social and governance (ESG) reporting. Our focus on sustainability emanates from the inside of the company outward.
In Cape Town this week, our VP of Global Marketing Leeya Hendricks visited to give our South Africa team the rundown of our new rebrand and value proposition, and also acted as a judge for a sustainability challenge. Our employees, in teams, were responsible for growing beans to plants, to then be planted in our garden to signify Real growth. The week also saw the planting of a spekboom plant which can be portioned, highlighting our further push into corporate social responsibility, teaming up with local schools and charities that can re-plant the spekboom.
You can see how the week went in the social posts below, and we will be rolling out similar sustainability programmes in our London and New York/Raleigh-Durham offices very soon.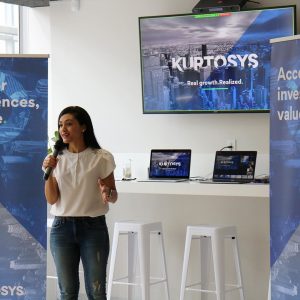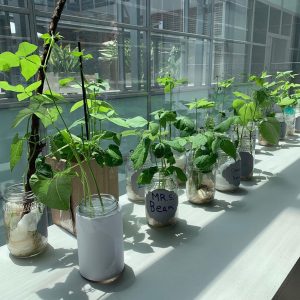 Deloitte Cross-Border Distribution Conference 2020
Kurtosys was delighted to act as a platinum sponsor at the 8th annual Deloitte Cross-Border Distribution Conference in Luxembourg, hosted in collaboration with Elvinger Hoss Prussen and in collaboration with Financial Times Live.
The event, looking into the issue of distribution for asset managers and regulators, took place at the European Convention Center Luxembourg, and our delegates were on hand to showcase our solutions focused on recent EU rule changes, and the need for fast, localized fund website platforms. You can read more about these in our most recent blog post too.
Thank you to everyone who came by our stand to play a game of Jenga, and discuss how our platform can assist asset managers. We will see you all next time at TSAM London in March!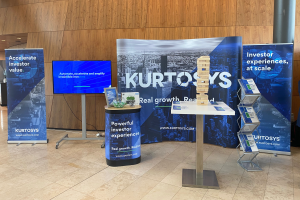 How to provide a superior digital investor experience

How automation can help you empower your sales and marketing teams

How a better investor experience can help you achieve AuM growth

How Kurtosys can assist you in achieving this

Stay tuned for the next edition of our roundup, with plenty more news and information about Kurtosys and beyond.