This week's edition of Kurtosys Spotlight features Dominic Traynor, urbanisation and its investment implications, our interview with Orbis' Dan Brocklebank, Monex Summit, Facebook fintech and Nedbank's Golf Challenge 2019.
Digital Leader Spotlight: Dominic Traynor, Global Head of Digital Experience at BNY Mellon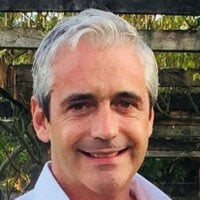 Starting out in a B2C capacity at Unilever before making the move into the financial world is Dominic Traynor, BNY Mellon's Global Head of Digital Experience, who has 20 years' worth of digital marketing expertise.
At Unilever, Dominic was responsible for client communications, advising key brands on media channels and the use of direct, experiential, and mobile and web marketing. He also implemented CRM programmes for brands including Persil and Dove. In the financial space however, Dominic continued to work on relationship marketing at RBS, then onto a Digital Marketing post at iShares during its acquisition by BlackRock, and subsequently the Head of Relationship Marketing as well as the Head of Digital and Director Marketing, EMEA for the firm.
After a stint as Head of Digital at M&G, Dominic is now the a worldwide manager at BNY Mellon bringing his vast digital marketing experience, and is also a regular speaker for industry events, particularly at those hosted by Financial Services Forum where he serves as Chairman of the Digital Steering Committee.
Dominic is part of our Most Influential Digital Leaders in Asset Management. Check it out!
Featured White Paper: Upcoming Urbanites: Urbanization drives major economic shifts
As part of Nuveen's aptly named Nuveen Knows studies, this week's focus on white papers looks into how an influx of a new generation into the world's urban areas are driving major changes in terms of economic and social matters.
Usefully, this succinct document segments these into some handy chapters focusing on four major topics:
Real assets – the unlikely connection between food, cities and three trends that are changing agriculture going forward.
Infrastructure – how a huge rise in urbanisation requires a similarly large need for major investment.
Real estate – following the APAC's region surge in real estate, investors are looking to capitalise on this specifically within cities.
Impact investing – the important social aspect of accommodating all into cities.
Chief Investment Officer Jose Minaya outlines these categories in his introduction, before delving into each chapter in detail, complete with a case study looking into sustainable water management in the Napa Vineyards, and various graphs and charts that outline the infrastructure investment gap by continental region, spending reports, investment requirements by sector, the specific growth numbers in Asia Pacific's urbanisation and how rent prices are hurting the US.
Clearly a detailed foray into the future of our cities worldwide, and an interesting look into where further investment can best better our world and how some regions act as leading examples.
You can find the full report over at Savvy Investor.
Interview: Orbis Investments' Dan Brocklebank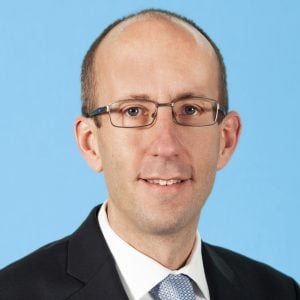 In our latest interview courtesy of Sam Shaw, we interview Dan Brocklebank, head of UK at Orbis Investments.
Dan outlines the history of the firm, founded by Allan Gray whose first investment company Allan Gray Limited is now one of the largest privately owned investment companies in South Africa. Orbis has been a business since 1989 and now has 400 employees across 10 global locations. Dan and Sam investigate further what is meant by the term 'contrarian' when it comes to viewing the markets, as well as how Orbis is rising to gain a hold in the UK retail space.
Dan goes further into Orbis' strategy by outlining how they wish to keep their offering "simple, accessible and cost effective", focusing on the customer and keeping their fund range only limited to two funds to make them as successful as possible for customers. He also explains why he is vocal about the conflict of interest in the fee structures of the UK fund management model, telling of the specific problems that are occurring and how they can be solved.
There's plenty more to digest in the realm of performance fees, targeting the next generation of investors and how technology and humans can work in tandem – check it out over on our blog.
Events: Monex Summit


Mainland Europe has had financial events springing up more and more, and the end of this autumnal month will see another taking place in the beautiful city of Warsaw, Poland.
The Monex Summit is an all-encompassing event for the financial world, bringing together representatives from fintech and tech startup companies, banks, investors and financial regulators for a series of presentations, panel discussions, B2B meetings and all-important networking opportunities. The conference invites attendees from more than 150 companies from over 30 countries.
As the event's official website notes, the East-Central region of Europe is coming on leaps and bounds in the fintech space, with Poland being regarded as the biggest fintech market in Central and Eastern Europe by Deloitte, valued at around €856 million. You can find out more about Poland's thriving financial centre here.
Such themes that will be covered across this two-day event including payment tech, artificial intelligence, regulation and regtech, insurtech, wealth and investment, blockchain and cryptocurrencies, digital transformation, cyber security and more. Speakers at the event will include thought leaders and heads of innovation at many different companies, including Devie Mohan at Burnmark, Sonia Wedrychowicz from JPMorgan (who features in our Most Influential Leaders in Asset Management gallery) and Umran Rafim, Head of Data Intelligence at Santander.
If you're interested in registering, please follow this link. The conference takes place on 27-28 November 2019.
Fintech News: Facebook fintech returns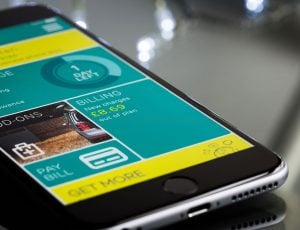 As has been foretold many a time here on the Kurtosys blog, there's been much anticipation surrounding when the technological giants housed in California's Silicon Valley are going to join the leagues of fintech. Even in banking terms, many firms are wary of the Amazons and Facebooks of this world looking to take over the financial lives of their already-committed fanbases, and news this week suggest that the latter company is very much actually breaking into fintech in a big way.
This comes after the huge debacle surrounding Facebook's propose cryptocurrency Libra (which has had many deserters and scrutiny from regulators the world over), but now Facebook Pay is launching this week in order to assist its users in shopping, donating and transferring money through, not just the OG Facebook application, but its affiliate platforms Messenger, Instagram and WhatsApp.
Whatsmore, the connectivity between these programmes means that a single sign-on feature will exist, allowing users to only have to enter their details once to access the services on each platform. High UX, that. It will use Stripe, Paypal and other means to process the payments and will support most debit and credit cards.
And whilst this report from Fintech Global announces that the intended plans for the launch include a service allowing users to view their payment history and get customer support to their fingertips, this will initially only be available in the United States before a wider rollout. It is yet to be said, too, when a more worldwide launch will occur.
From the outset, the service will be available for fundraising, person to person payments, tickets for events and in-game purchases, and some purchases from companies on Facebook's Marketplace.
Whilst much still hangs in the balance relating to the popularity of the service, and whether it will rock the boat for the payments space, it's still a noteworthy gameplay from a large company eager to get a bite of the fintech apple.
Social Spotlight: Finance in Sport, vol. 3
The features of financial companies' involvement with sporting events seem to get grander by the week here at the Spotlight, and this is no different, shining a torch on this year's Nedbank Golf Challenge 2019 ProAm competition.
Each year, the bank invites its users to enter (so long as they have a sub-16 handicap) and win the chance to play against some of the world's greatest golfers, with this year including 2018 winner Lee Westwood, Tommy Fleetwood, and legend Gary Player who hosts the event.
Day 1 of the #NGCProAm all wrapped up in a few mins ?
Let @Elmakapelma take you on a behind the scenes wrap-up, here at @SunCityResortSA.??? Did you spot @ElanaAfrika @DJMilkshake @garyplayer @TheBig_Easy @gcoetzeegolf @AlexJayZA? #NGC2019 pic.twitter.com/dHy9uDoppS

— Nedbank (@Nedbank) November 13, 2019
Golf and banking fans: you can check out all the action via the #NGCProAm hashtag, and the video below showcases some of the highlights and behind-the-scenes action from the event. Sport and finance has never merged so well.