Welcome to a brand new edition of the Kurtosys Spotlight, looking into the main talking points in the industry, recent Kurtosys news and how our digital experience platform updates can best service investment professionals.
This edition sees a focus on our efforts to foster a diverse and inclusive atmosphere within the tech industry, upcoming industry events where we will be exhibiting, past conferences we have attended and our most prevalent resources for asset and wealth managers.
Diversity and Inclusion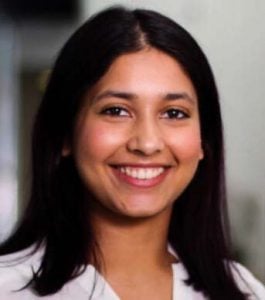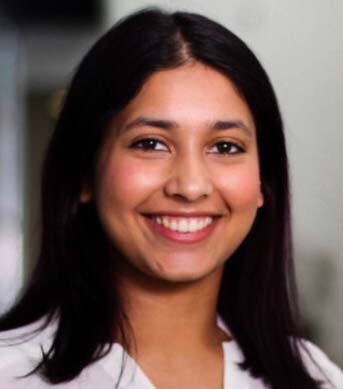 Kurtosys Spotlight: Diversity & inclusion, TSAM, UCITS funds 1At Kurtosys, we are key proponents of the push for further diversity and inclusion in the financial and technology industries, two sectors that have been criticised for their hiring strategies not being completely inclusive of race, gender, sexual orientation, religion, political leanings, professional and personal background.
Kurtosys is looking to show our keen support, launching a new programme focusing on these issues and looking to foster an inclusive atmosphere.
Firstly, over on our blog we look at the initiatives set up by Investment20/20 – a talent programme for investment management and part of the Investment Association. They look to challenge the traditional routes of recruitment and look to diversify the workforce of the investment industry.
Our Customer Success Manager Hafsa Mughal was a product of one of Investment20/20's traineeship programmes with Henderson Global Investors. Since leaving school, Hafsa joined Investment20/20 to expand on an initial interest in the financial world, and rose through the ranks at Henderson following her programme to become a Digital Marketing Executive. Now at Kurtosys, Hafsa has brought her extensive knowledge of the industry learned through her placement and subsequent job, and applies it to the technological space at Kurtosys.
We are proud that Hafsa acts a key spokesperson for the great initiatives set up by Investment 20/20, and you can read more about her story on our blog.
Look out for more of our showcase of our diverse and inclusive workplace in the weeks to come!
TSAM London

We are pleased to announce that we will be bronze sponsors for one of the leading asset management events worldwide: The Summit for Asset Management (TSAM), on 10th March 2020.
With the client experience being a prevalent topic for asset managers, our Global Head of Product Engineering Patrick McKenna will be part of a panel discussion – 'Client experience matters – how to make their journey memorable?' – which takes place at 15.00. Other topics at the conference include regulation and compliance, risk and performance and client reporting. Find out more information here.
Our delegates will be delighted to meet you there to discuss how we can help you build powerful investor experiences at scale at our stand. Please contact one of our representatives if you would like to book a session in advance via the 'Get a Demo' button on our website homepage.
UCITS & AIFMD for US Managers
Kurtosys will also act as associate sponsors for the UCITS & AIFMD for US Managers 2020, on 17-18 March in New York.
Investors increasingly want to align their investments with their values and sustainability preferences. With ESG increasingly a key focus, Patrick McKenna will also be part of a panel discussion on Day 2, offering his expertise in the talk entitled 'The rise of ESG and sustainable investing in Europe'. It will take place at 09.10 on Wednesday 18th March, and you can view the whole agenda via the event website.
You can find out more information about the event on our blog, and please contact us via the 'Get a Demo' button on our website main page to arrange a session in advance.
Fund Congress 2020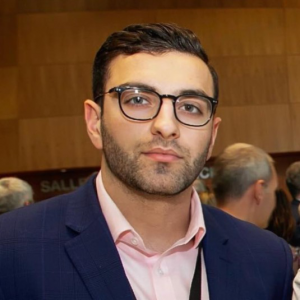 Kurtosys was in attendance at the 9th annual Fund Congress, hosted in Westminster and featured the Rt Hon John Bercow as guest speaker.
Kurtosys Spotlight: Diversity & inclusion, TSAM, Ucits funds 4Our representative Ray Aso was there, and has offered his perspective of the event:
"I always enjoy finding opportunities to network and catch up with friends in this industry. Funds Congress was another, whilst also hearing some exceptional speakers share some insight on the market at such a pivotal point in the Asset Management industry.
Some interesting topics caught my attention in particular; discussions around merger trends we are to be expecting, as well as some ESG talks from PwC. Possibly my highlight, as I'm sure for many others, was witnessing the fantastic lecture by John Bercow, which was a very worthy experience.
A huge bonus of events like these are the mixture of individuals across finance and law in the industry getting together under one roof, and I am so glad to be in attendance to help understand our clients.
A great event in Westminster organised well by Dechert and our friends at Carne. Looking forward to attending the 10th in 2021."
Webinar Replay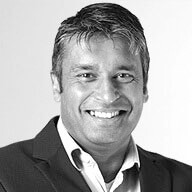 Last week we unveiled our first live webinar of the year, looking specifically at how investment managers can create, manage and deliver better investor experiences, faster to ultimately grow their AuM.
Kurtosys CEO Mash Patel outlines the following questions in the presentation:


How to provide a superior digital investor experience

How automation can help you empower your sales and marketing teams

How a better investor experience can help you achieve AuM growth

How Kurtosys can assist you in achieving this

It's a great talk to outline how these better experiences will suit the needs of the modern investor.
You can watch a recording of the webinar here.
Our first white paper release looks specifically at how a regulatory change will affect the way that UCITS funds can be marketed in the EU.
However, with the right platform provider, the benefits of the directive will outweigh the negatives, as fund managers can launch compliant local websites to spread the use of electronic platforms for international distribution.
Covered in the white paper are these topics.
Why this has changed
What the specific requirements are to comply with the new regulation
How to find the right website platform to make the most of the regulatory change to lower costs and increase your firm's competitiveness

The time to embrace this change and start building your localized websites is now. You can download the white paper here.
Stay tuned for the next edition of our roundup, with plenty more news and information about Kurtosys and beyond.