This week, from 15th – 16th March, ExCeL London will host the Cloud Security Expo 2017, which last year (along with its co-located events) became Europe's largest business technology event attracting 18,515 industry experts.
Kurtosys Co-founder and Chief Information Security Officer Harry Thompson will be giving a presentation entitled Steps to Success: Delivering innovation and managing risk in a cloudy world. The talk will take place on Wednesday 15 March, from 14.15 to 14.40, in the Compliance and Governance & Cloud Security Strategies Theatre.
With the ongoing need for multiple digital channels within business, this means that extra steps in securing a safe cloud-based management system are a must, with the added necessity of complying with strict regulations. Harry will give his expert advice on the ways in which to secure private data whilst meeting compliance measures. For more information on Harry's presentation, please see this link.
85% of IT professionals listed cloud security as a priority in 2015, and with regular news of cybersecurity breaches within technological companies, the need for education on the subject is paramount. The Cloud Security Expo offers the chance to meet and learn from over 150 leading industry experts and speakers from companies such as the National Cyber Crime Unit, Google, BT, the Ministry of Defence and many more.
The tickets for the event are free and will also allow you access to the expo's co-located events: Cloud Expo Europe, Big Data World, Smark IoT London and Data Centre World.
For all the details about Cloud Security Expo, please visit this link.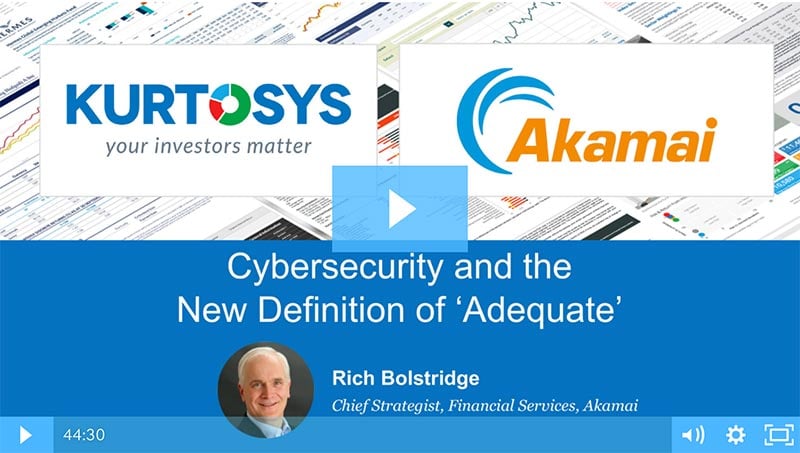 The threat landscape for financial institutions has changed considerably since the DDoS attacks of 2012. Watch this webinar with Rich Bolstridge, Chief Strategist, Financial Services, at Akamai Technologies for an overview of how the definition of "adequate cybersecurity" has shifted.