One of the biggest challenges faced by many of our Asset and Wealth Management clients is the creation of an SEO strategy and the tactical implementation. This is either due to the lack of resource or the in-house capability. SEO is a manageable activity all Digital Marketers can easily master by following some simple steps.
There are two Fundamental SEO channels for fund marketers to be really focused on: On Page and Off Page SEO, both of which are fundamentally based on optimised content that is distributed on your website (On Page) or on social media, the internet etc (Off Page).
On Page (your websites, micro-sites, fund product pages, campaign landing pages for organic and paid media etc) and;
Off Page (social media, online PR and reputation management – link building to your site).

If both On Page and Off Page SEO tactics are addressed correctly it can result in better organic search and more efficient campaign results by engaging with more relevant prospects.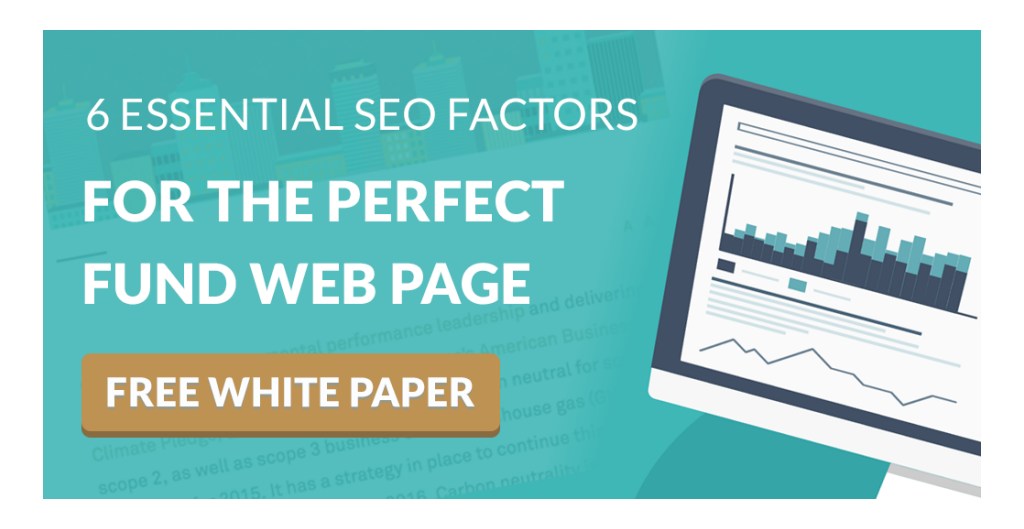 Here are questions to establish how advanced your SEO strategy is:
Do you have a well-researched keyword strategy (list of keywords & key-phrases) that has been analysed against competitor SERP rankings and the search engine's search volumes related to specific keywords / phrases and your overall marketing objectives and audience segmentation?
Have you established how the keyword strategy is implemented into your content creation plan and campaign strategy – both On Page (Website content, micro-sites, articles, pages) & Off Page (social media, online PR)?
Have you created a page by page keyword and meta data policy to ensure you avoid duplicated content in page?
Have you measured the keyword density within your website pages and articles to ensure the keywords and meta data are supported by optimised content?
Is there a quarterly review in place between your content writers and digital marketers to ensure you measure the continued improvement of organic search performance?

There are many tools which can measure your website search engine optimisation but, firstly, looking at your web analytics (e.g. Google Analytics) is a good place to start. All Kurtosys client websites are built on WordPress and we provide SEO Yoast Plugin to support the analysis and improvement of On Page SEO and integration of Google Analytics with Google Tag Manager. In addition, we can provide research and implementation support as required.
If you would like to discuss your SEO strategy then the Kurtosys Digital Campaigns team can provide guidance, research and implementation support to get your SEO strategy aligned to your Digital Marketing objectives.