The financial services industry, as well as the burgeoning technology space, are both heightening their goal to attract and retain diverse talent. Both sectors have been criticised for not encouraging the hiring of young people, people of colour, or maintaining a balance of all genders and sexual orientations in the past.
Now, we see much more of a push in the right direction. Kurtosys is looking to continue our support in fostering an inclusive atmosphere within the industry by increasing focus on inclusion and diversity. Starting in March, we are looking to host events, and promote these necessary topics through our resources.
Another great organisation looking to break boundaries for the financial services space is Investment20/20. A talent programme for investment management, and part of the Investment Association, Investment 20/20 challenges the traditional views of recruitment and opens doors for people from all backgrounds and areas of life to become part of the industry.
Some initiatives set up by Investment20/20 revolve around pre-employment programmes for young people to join the investment sector regardless of their education. We are proud at Kurtosys to see that our Customer Success Manager Hafsa Mughal was part of this initiative since 2014.
After leaving school, Hafsa decided to network and learn through Investment20/20 to break into the financial world. With their guidance, Hafsa became part of Henderson Global Investors' Investment20/20 traineeship programme from 2014-15, before joining the firm's marketing team in that second year. Hafsa stayed at Henderson Global Investors for four years, eventually becoming a Digital Marketing Executive.
Since leaving there in 2018, Hafsa has transitioned into fintech through an extensive knowledge of the investment space in her tenure at Henderson. Starting as a Digital Strategist, Hafsa now holds the position of Customer Success Manager, helping relationships with key clients by working through their goals and assisting in their digital projects and implementations through Kurtosys. Her expertise in digital marketing and finance is an excellent example of how Investment20/20's supportive structure has nurtured Hafsa's original interest in finance to become something far greater.
In a recent Investment20/20 push of 'Attracting Diverse Talent', Hafsa's story is featured as a prime example of their work in doing exactly that. Hafsa had this to say in reflection of her traineeship through the programme: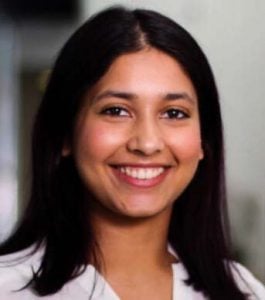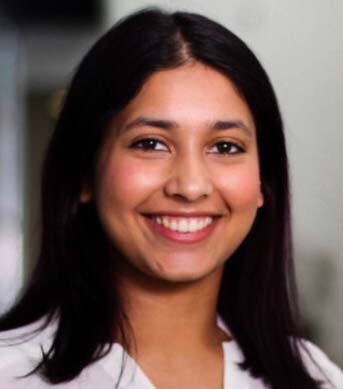 "I came into the finance world with no connections, experience or real knowledge of the financial industry – it was terrifying.
I leapt at every opportunity Investment20/20 gave me to network with both my peers and senior executives across the industry. They also stepped in to provide the necessary training to contextualise and explain the financial terminology so very prevalent in the industry. This gave me the confidence boost to engage with my colleagues across the business from fund managers to compliance officers helping me to raise my profile internally. Ultimately Investment20/20 was there at the start when I needed it the most to give me the building blocks to succeed in my trainee programme, my subsequent extension and my recent transition into Fintech."
As a keen supporter of the investment industry's furthered focus on diversity and inclusion, Kurtosys is proud that Hafsa acts as a key spokesperson for the great work that Investment20/20 does.
You can read more about Investment20/20's initiatives over on their website, and follow their company page on LinkedIn.