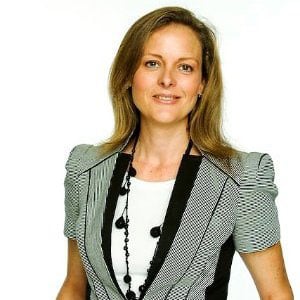 Over the past decade the financial services industry has encountered unprecedented changes in technology and regulation, making marketing particularly delicate. With clients entrusting us with the future of their retirement, establishing trust is a key component in every marketing strategy. Our clients now expect a digital experience and are often researching on their own. It's no question that digital marketing is essential for any company wanting to succeed, and an integral part of any business strategy. But moving from traditional media plans to integrated digital requires a strategic approach. I spoke with Samantha Hurditch, a seasoned marketing veteran, and she shared her insights on how to stay current in today's dynamic environment.
What inspired you to start your own consulting business?
For over 25 years I have worked as a marketing communications professional for some of the most respected names in the investment management and investment banking industry. I have experience across the full spectrum of marketing communications activities covering all channels: institutional; wholesale; and direct across multiple geographies.
I have always had a creative flair and a deep desire to deliver excellent results. As I have progressed through my career, holding senior marketing positions within the asset management industry, I found that I was not as connected to providing that day to day – with staff and stakeholder management sometimes getting in the way of that. With technology having the biggest impact on the marketers of today, I did not want to become more disconnected.
By consulting I can combine my passion and skill for marketing with my commitment to deliver great results for my clients. I want to establish strong lasting relationships to gain an in-depth understanding of their commercial objectives. My consultancy is constructed around four guiding principles: transparency; fairness; great client service and outcomes.
I know how important it is for the external consultant to be a trusted partner. Having been client side for so many years, I have worked extensively with many different external agencies and consultancies. In working with them, I found that many didn't have the deep domain expertise of the industry and client channels. Without this expertise, they were unable to deliver results that were differentiated and able to achieve a great outcome; this is where I can really add value, especially for those mid-sized asset managers and wealth managers who do not have a large, or in some cases any marketing expertise in house.
Tell us a bit more about Wellsmarketing Consultancy
We offer a range of services tailored to each client's needs. From developing brand guidelines, propositional development, campaign strategies, customer insight and experience to improving off and online marketing. We ensure measurable results aligned to KPIs of the business.
The content marketing strategies we develop are aligned to brand and proposition and linked to marketing automation, which of course ultimately brings qualified sales leads. Depending on the brief I can bring in my virtual team to support in the execution of work, from copywriting and market research to brochure and web design.
I am also very proud to tell you that every client I have engaged with has gone on to commission me on retainer or briefed in other project work – I couldn't be happier.
How should firms be leveraging automation? What are the biggest challenges with implementing automation?
With marketing budgets under increasing scrutiny, it is no longer acceptable for money to be spent on marketing activity without a combined approach including the sales team and the overall firm's goals. The age of the 'brochure bunny' is over. All marketing initiatives need a clear set of measurable and reportable outcomes, and marketing automation is an integral part.
Asset management has always been about establishing trust. But as communication fragments and digital channels proliferate, asset management marketing needs a strategy to address these challenges.
Getting Compliance Right
Asset management marketing needs to comply with some tough regulatory requirements; this can feel daunting. The need to maintain detailed records of communications with investors is increasing. Today, there are many different digital tools available to help firms meet these regulatory requirements.
Personalisation
The blast mode of marketing is no longer viable in the current environment. Asset managers need to build trust with their investors, and the only real way to do that is through a one-to-one relationship. So, marketers need best practices for delivering a personal touch. To do that, marketers need to segment and more accurately target the right person at the right time if they're going to build trust successfully.
Making the Most of Data
The rise of big data has impacted virtually every industry, and asset managers are no exception. Leaders in the industry are looking to better insight – the kind of insight that helps bring in new clients and create that more personal, tailored experience. Data allows asset management marketers the opportunity to truly understand clients' needs. But the goal is to rule the data, not let the data rule over you.
Best bang for your buck!
Keep the communication going. When you have a small team or a limited budget it is essential that if you start the engagement, you keep it going regularly; marketing automation can assist with this, even for the smallest of teams and budgets.
I believe that business can benefit immensely from marketing automation, both in terms of turning leads into customers, and retaining or expanding existing clients, or even just maintaining and educating their audience. The problem is that people either don't know it exists, don't know how to use it, or they are scared off by the cost and difficulty to implement.
What are some of the biggest digital pain points you're seeing asset managers experiencing?
The digital revolution taking place is forcing asset managers to become more client led than product led. While many firms have adopted digital technologies, not all of them have been able to successfully integrate them, and this results in a disjointed approach to sales and client servicing – the client lifecycle.
With the ongoing pressure on asset managers' fees and the rise of low-cost alternatives, most asset managers will need to embrace significant digital transformation in the businesses, not just in marketing.
What's the key to giving investors the best possible digital experience?
Personalization.
With all of the emerging technology and financial data, what are some things sales and marketing can do to best align and be successful?
Asset managers are waking up to the need to 'join the dots' between their internal functions and teams, such as their customer relationship managers, distribution functions, and operations. This, in turn, will provide much better client outcomes and experiences throughout their relationship lifecycle with that firm.
Where do you do most of your reading?
I really like LinkedIn as a platform for researching and keeping up to speed on industry trends and ideas – I check in at least once a day. I also watch a lot of TED talks for professional as well as personal development.
Where do you find investors like to read most? Do they show a preference for video, text or podcasts?
I think we are all bombarded with content in our professional and personal lives and at risk of suffering from 'content burnout.' It is our challenge as marketers to make sure that content is relevant, easily digestible and engaging. Although print is expensive, I firmly believe that a good quality, well-written and engaging piece of direct mail is still highly effective and relevant to both retail and B2B channels. Personally, I like to watch a good short informative video, which invites me to discover more. But the key to all of this, as I have said before, is segmentation of your audience, personalization, and good insights/analytics to inform you on what works and what does not. You need to find out when is the most appropriate time to engage and what is the most appropriate medium to use.
What are your views on traditional mutual fund fact sheets? Crying out for disruption or still an essential tool for investors?
I think it is inevitable that the traditional fact sheets' days are numbered; many firms now have a digital equivalent as well as a downloadable pdf. Clients want to see real time performance on their investments, not a factsheet that is a month out of date, so pre and post sale client servicing will need to be more dynamic to address client expectations.
What's your experience been like in this notoriously male dominated industry?
I have had an amazing 28 years in this industry and I have seen a big transformation from the 'old boys club' type firm to a truly diverse workforce. I have been very lucky to work in firms where women are supported and encouraged to develop their careers. I think as technology liberates the workforce to facilitate more flexibility and remote working, the ability for women to excel and progress in this industry throughout their career, and manage motherhood and other family commitments, will only continue.
As the client profile becomes more diverse, the relevance of women in what were traditionally male dominated areas such as sales and fund management will continue to open up opportunities.
What advice do you have for other women interested in making financial services a career?
Go for it!
---
About Samantha:
A highly accomplished marketing communications professional with over twenty five years' experience in the investment management and investment banking industry. A proven track record in the development of strategic marketing plans, business management, with quantifiable results. Superb leadership, team building and people management skills with experience of managing personnel in different locations. Extensive experience across the full spectrum of marketing communication activities for both institutional, wholesale and B2C channels including direct marketing, social media, sponsorship, e-marketing, advertising, internal communications, public relations and event management. Strong financial services product knowledge from asset management and investment banking.
http://www.wellsmarketingconsultancy.com/
Email: [email protected]
Mob: 0785 2232484
Connect with Samantha on LinkedIn