Welcome to our asset management marketing roundup
Asset managers are increasingly looking to embrace digital, offering innovative ways to engage with investors who are looking to trust those that are up to speed. From marketing funds on new look websites and social media accounts, to video marketing and written blogs, we here at Kurtosys scour the web to find the very best industry-specific examples of fund marketing and industry movers and shakers to save you the hard work.
This week's round up brings a boost to hedge funds, a financial marketing giveaway, a catch-up with GDPR, and Canada's latest ETF world first.
---
Movers & Shakers
Irene Brodie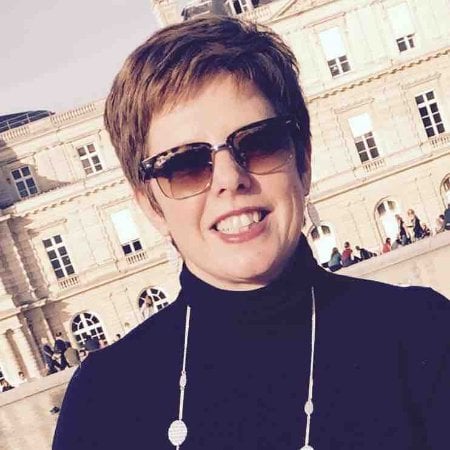 Is now ➜ Head of Marketing at Martin Currie
Was: Head of Regional Channel Marketing at Standard Life Investments
Further information: Investment Europe
Gareth James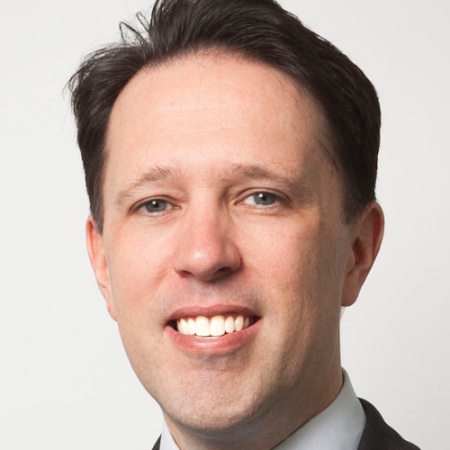 Is now ➜ Managing Director, Head of Alternative Asset Backed Lending, Institutional Services at TP ICAP
Was: Managing Director at tpsynrex Ltd
Lauren R. Miller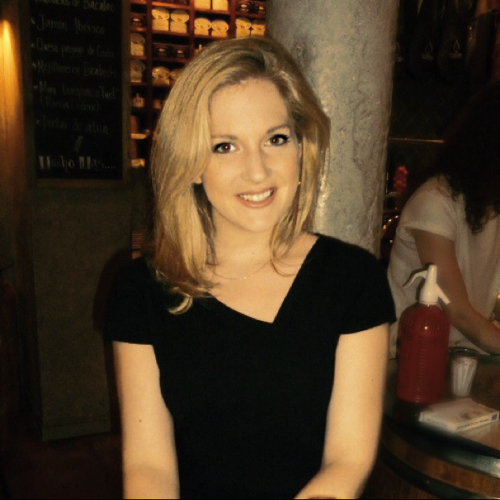 Is now ➜ Marketing Manager at UBS
Was: Strategic Marketing at BNP Paribas
Kurtosys expresses their best wishes to all starting in their new positions.
Website Spotlight: Tocqueville
In our financial services website eye-line this edition is Private Wealth Management company Tocqueville. Much like their namesake (French diplomat and political scientist Alexis de Tocqueville), this wealth manager is a forerunner in the sense that they champion video content on their site a little more than their contemporaries.
Immediately upon opening the site, the visitor is greeted by a friendly company video taking you on a virtual tour through a Tocqueville office, meeting some of their employees on the way, and a few sightings of Alexis de Tocqueville, clearly their main brand ambassador. It's an immediate way for company culture to be established, and rather than hitting the user with swathes of heavy duty information, the video makes for an easy watch and enjoyable introduction to the company.
If these pleasing visuals weren't enough to get to know Tocqueville even better, then a further link to a video starring CEO and Chief Investment Officer Robert Kleinschmidt discussing the brand's values is available. Tocqueville has certainly placed a great emphasis on producing professional video content, which we feel really boosts their site to the next level.
The homepage is responsive and houses more information about the company's team, investment philosophy and snippets of thought leadership content. As bold, colourful and neatly laid out this page is, we'd perhaps like to see more alignment of data and content, akin to other wealth management sites that are featured in our 50 Best Sites Gallery. The sub-pages do also make effective use of eye-catching graphics, highly readable text and white space, however.
All in all, it's certainly one of the most creatively presented wealth management sites we have seen, making continually quality video content – a difficult medium for financial services to master, and for that we feel it a wonderful example of creating appealing visuals for similar firms to study.
Fund in Focus: Greg Coffey Hedge Fund
As well as focusing on the funds, as we always do, this week also brings a specific trader into the limelight.
We've briefly chatted about the fairly disappointing and tragic times for macro hedge funds, as the new(ish) entrants to the fray – ETFs – have provided low-cost alternatives. Yet when one of the globe's most widely celebrated traders announces the launch of a brand new hedge fund, it's surely caused renewed interest in the 'old-school' funds.
That's the case here which sees the return of Greg Coffey, a formerly London-based Aussie national dubbed the 'Wizard of Oz' whilst working at GLG Partners for his specialisation in giant macro bets. Coffey retired from the trading game at the youthful age of 41, after impressing the hedge fund world and going into industry history books as a successor to Louis Bacon, whose firm Moore Capital Management saw the retirement of Coffey.
Regardless of the bad news surrounding hedge fund closures as new kids on the block take over, last year saw the industry achieve its best returns in five years. Coffey's emerging market-focused fund is planned for launch within six months. It is to be named Kirkoswald Capital Partners.
Seemingly therefore, there can be no way to discount the hedge fund as an investment opportunity, despite the transformative years that the investment landscape finds itself immersed in.
Further information: Financial Times | Business Insider
GDPR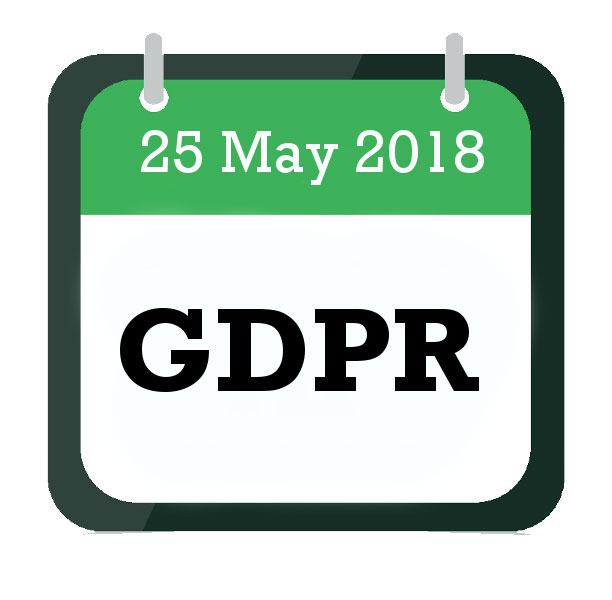 Some online articles have mentioned more of a disregard for MiFID II – now that it has 'happened' – in favour of GDPR, but note that the compliance issues for the former are still ongoing, so forget the directive at your peril.
Still, wealth firms do have until 25 MAY 2018 (a date I'm sure doesn't need to be affirmed from now on) to make themselves fully compliant with the General Data Protection Regulation (GDPR) – not that this short timeframe will offer much relief to financial marketers all that much.
Whilst eliminating tasks from your GDPR checklist, Citywire Wealth Manager has collated the seven main challenges facing wealth firms most specifically (GDPR, of course, actually affects pretty much all businesses) for you to read.
Much of these topics have been covered in some capacity, but this concise slideshow format (characteristic of the publication) makes the seemingly long-form list of issues far easier to digest, prioritise and eventually complete.
From general training and awareness to the potential hiring of Data Protection Officers (and their reporting protocols), all worries big and small are covered here. It would be erroneous to say that it's never too late to care for GDPR; it's best you start now.
Industry Insights
The Power of RegTech
If regulation is your bag, this edition seems almost tailored for you.
With financial services companies blighted by a tumult of regulatory matters (see the prior section), the sector also benefits from its ever-more close relation to fintech.
Regtech, for instance, is part and parcel of the fintech umbrella, and encompasses the use of technologies that are often met with speculation. Automated processes, through advanced algorithms and machine learning are set to assist even the most traditional of financial players with their compliance matters.
This brief but essential guide from PwC outlines the realistic capabilities of regtech on the financial services industry. As justified within, costs of compliance have hit the roof in recent times to meet the demands for the growing regulatory playing field. As described: "a major US bank hired an additional 4,000 compliance employees in 2013, and another major US based global bank is on pace to add more than US$3 billion to its compliance budget". That's on top of the fact that 79% of CEOs in PwC's Global CEO Survey feared over-regulation was the biggest stepping-stone for their business growth.
Step in regtech firms, which look set to be a financial company's best mate for compliance completion. Taking away the stress and strife of traditional methods, their innovative solutions can manage audit, finance and risk management for all firms large and small.
For FinServ players still unaware of exactly how to leverage regtech to the maximum degree, look no further than this document.
Cyber Threats
That title seems fairly misleading, as it reduces this fairly hefty document from Nettitude to only Cyber Security matters. In fact, this 20 page document covers a greater area, touching on issues of Brexit, banking apps, and our good pal GDPR.
You can download the report at this landing page.
Specifically focusing on the tightly regulated and severely under threat industry of financial services, it gives a thorough overview of the types of organisation that have been targeted by cyber criminals in the past 12 months, as well as the motivations and capabilities associated with these kinds of attacks.
Using particular case studies from the financial sector and beyond, it's a worrying reminder that financial systems need to remain secure now more than ever before. Nettitude do, however, reassuringly offer advice as to how security can be heightened, particularly the 10-step infographic at the end; a wonderful resource to check out.
More than your Active ETF



Whilst the burgeoning ETF space is mainly made up of passively-managed funds, there's still a space for the active. And in more obscure ETF news, not only has an actively managed ETF gone live in Canada, but it is also the first actively managed marijuana ETF in the world, as reported by Bloomberg.
Starting trading in Toronto just last week, the Redwood Marijuana Opportunities Fund is looking to take advanced of the ever-growing (pardon the pun) but volatile legal marijuana space.
The Redwood ETF allows for the active buying and selling of pot stocks, seeking out low cost Toronto-listed companies which also have high value-added businesses or international exposure. Despite the continuing trend of legalisation in the US (California has joined the fray recently), it will avoid the US completely due to precarious legal issues.
Big risk can draw big rewards here, in a fund space that has been capturing the attentions of money managers and investors alike for the past couple of years.
And finally…
…FREE STUFF!
You can never argue with a giveaway, so courtesy of The Financial Brand is this generous portion of over 175 PowerPoint infographic for financial marketers.
The company churned out a remarkable number of trend-tracking charts and graphs last year, and has kindly packaged them into a downloadable 'Master Pack' to implement them straight into your next presentation, hopefully void of any generic stock imagery which blights us all.

Plus, they offer the packs from the past, and segment the files under headings so you can find exactly what you've always been looking for.
In more design news, marketing professionals Hubspot have collated a list of the most fashionable design aspects from Shutterstock. Here they are, if you're searching for a little bit of creativity to enhance any downloadable documents, web pages or blog posts. It's a strange mixture of ice creams, unicorns and a heavy leaning towards a space-race aesthetic, but an interestingly list for sure, hopefully providing some inspiration. Given Elon Musk's recent 'Tesla in space' stunt, I doubt this trend is going anywhere soon.
That's all for this week, but be sure to check back soon for more asset management marketing highlights and fintech snippets from Kurtosys.