Welcome to our asset management marketing focus
This week's edition brings you a rebranded website, economic novels, the true meaning of ESG and a monumental crypto giveaway.
---
Movers & Shakers
Nadine Killoran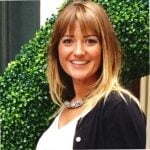 Is now ➜ Senior Digital Performance Manager – All Personal Products at RBS
Was: Head of Digital at Vanquis Bank
Louise Somers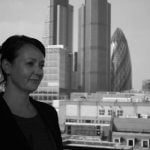 Is now ➜ Global Communications Manager at Architas
Was: Marketing Communications Manager at Architas 
Steffen Zwink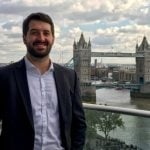 Is now ➜ Senior Marketing Associate at Eaton Vance Management International Ltd.
Was: Marketing Manager at Mercer
Kurtosys expresses their best wishes to all starting in their new positions.
Website Spotlight: Merian Global Investors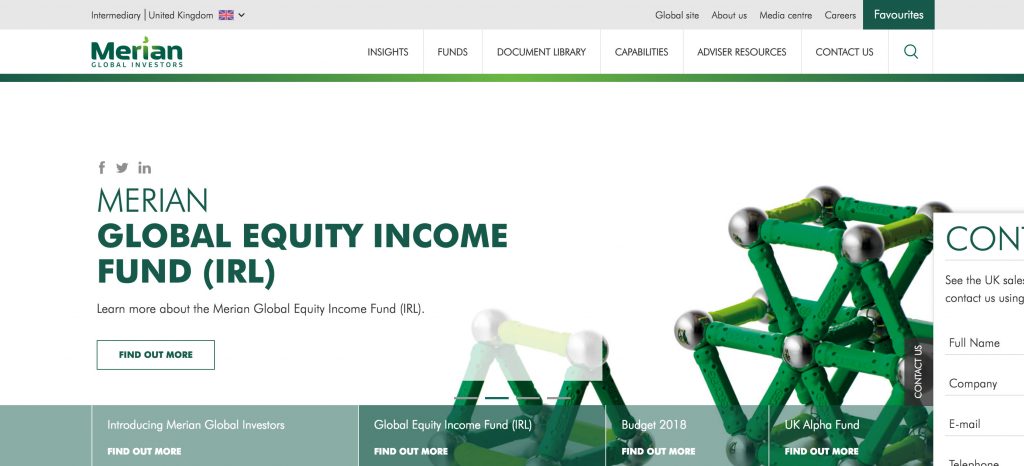 Last month, we revealed in our AMMF the recent rebrand for Old Mutual Global Investors, turning into Merian Global Investors, named after leading female entomologist Maria Sibylla Merian. Now, we present their relaunched offering: a leading example in asset management brand awareness across their digital assets.
Making use of their uniquely designed geometric shapes, all branded in Merian's traditional green shades, are the featured images on the main page, including an animation of these shapes flying like Merian's preferred butterflies: a neat touch. This heavily branded main page is accessed via a useful attestation for a user to select their location and investor type.
This great deal of focus on UX extends to the rest of the Merian site as well, getting straight to business by putting fund information at the forefront. These main images are accompaniments to featured funds, all of which can be reached via the 'Quick Links' side panel, which acts as a simple menu to nimbly reach factsheets, quarterly reports, and saved favourites. Also part of this fund package is their new fund finder.
Situated next to the 'Quick Links' panel is a fast typeahead search function, which allows for investors to search manually before Fund Name or ISIN, but there are also ways to browse the fund selection by Asset Class. The main fund finder is an excellent module, which segments fund information by overview, performance and literature, all of which is downloadable as PDF documents.
Each fund is expandable within the table, meaning that navigating through multiple web pages is negated. Within the wealth of fund information are key documents ready to download, as well as colourful benchmark toggle buttons which can be used to change the display of the interactive monthly performance graphs. The star icons for each fund can be used to 'favourite' the fund, to view later, and to compile into a favoured fund selection.
The document library also contains much of the same excellent functionality, and a big bonus is the ability to toggle and select certain literature to be downloaded in bulk.
Merian also excels in their publishing of regular content, which includes market commentaries, as well as webcasts and videos. The very latest of these insights are included in the home page as well, placing funds and insights in close proximity, which we commend.
All in all, the new web package now branded under Merian Global Investors in an improvement from its prior offering, and is masterful in its consistent branding, and high functionality for components which best benefit fund surfers.
Fund in Focus: Ellington Trium Alternative Credit UCITS Fund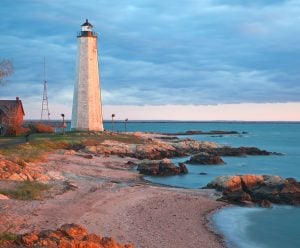 It's time for another collaborative fund launch event, and a partnership between one UK-based firm and one in the United States.
Ellington Global Asset Management, an alternative investment management firm based in Connecticut, is a credit expert, thus a complete source of expertise to be used for a long/short credit strategy by Trium Capital, an independent specialist alternative asset manager based in London.
The new fund is set to be launched this quarter, seeded by partners of Ellington, and named The Ellington Trium Alternative Credit UCITS Fund. It will look to leverage value in assets that are often overlooked by other managers, using Ellington's expertise in RMBS, CMBS, CLOs and corporate credit relative value strategies, and its wealth of trading experience and proprietary models. It manages around $7.5 billion in assets. Ellington was established in 1994, and has managed portfolios for UCITS before, acting as a sub-manager within a large multi manager UCITS for the past 3 years.
Trium UCITS, on the other hand, was established in December 2014, hoping to capitalise on the alternative UCITS space which has been garnering more attention in the past decade.
Founder and CEO of Ellington Michael Cranos states that "We believe persistent supply and demand disparities, coupled with rich alpha opportunities from our unique research and security selection process, provide an attractive foundation for generating uncorrelated returns for our Alternative Credit UCITS Fund clients."
With the two firms giving their expertise, they will be hoping to make this upcoming fund launch a tag-team style partnership to take the alternative UCITS space to the next level.
Further information: Citywire Selector | Funds Europe
Important Reports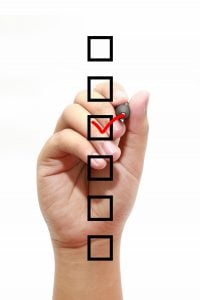 We've talked plenty about environment, social and governance investing, and the conversation continues. As outlined by the CFA Institute, the topic has reached an even further echelon of importance to investors due to the European Commission's sustainable finance action plan, published in May.
That's why the CFA Institute has thus looked into the what the future holds for ESG integration in investment analysis for EU-based members. In fact, the survey – which you can download as a PDF at this page – looked into exactly what 23,686 EU-member respondents though to be the role of ESG factoring in the industry, how it fit into formal fiduciary duty and further issues.
Most of the respondents were from the UK, Germany and the Netherlands, with almost half being in the position of Portfolio Manager (other roles including Consultant, Research Analyst and CIO).
The set of results are all included in the report, featuring graphs aplenty. One key finding, for instance, is that the respondents feel that investment managers should be left to consider ESG factors themselves, without the necessity from regulators. Each response is further segmented by occupation and country of origin.
It's a mammoth study, but a necessary one as ESG investing permeates the industry, and it's certainly interesting to get perspectives straight from the investment managers involved as to how they will proceed in the space.
Fintech News: Freebies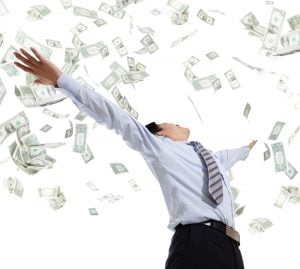 An innovative marketing strategy from one of the biggest crypto companies in this week's fintech news.
Crypto wallet firm Blockchain (that's the firm, not just the DLT), is set to launch what itself calls the "largest crypto giveaway in history", which is hoping to boost the adoption of the Stellar Lumens platform. Stellar Lumens is one of the biggest cryptocurrencies on the planet, valued at around $5 billion, and Blockchain is a company which provides crypto wallets for retail investors. The Stellar network was chosen by Blockchain CEO Peter Smith as it is "built for scalability" and has "an active and growing ecosystem".
Users that verify their wallets with the company will be able to become part of this giveaway, described as an "airdrop". The total $125 million worth of digital assets will be distributed for free. It is reported that these forms of giveaways have become popular due to the presence of around 2,000 digital wallets. The giveaway started on Tuesday and runs for six months. The first round of recipients can gain their tokens within a week.
Whilst some suggest that Stellar Lumens was just paying people to use its platform, instead Smith believes people will use it out of the "sheer joy" of using crypto, and that even PayPal used a similar technique to drum up initial interest to use the product.
Crypto news is always looking to shake up the financial scene, with this further example certainly adding fuel to the fire in an inventive way. 
Further information: Yahoo! Finance | CoinDesk
Industry Insights
Define and Refine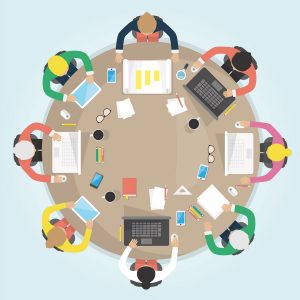 Back onto the whole topics of ESGs, what exactly are they? Investment news is making a big hoo-ha over them, and companies such as Unilever and Cisco Systems are making big strides in reducing their carbon footprint and female representation in the C-Suite respectively, as reported by Kiplinger.
The publication also goes back to basics here to outline individually how the 'E', 'S', and 'G' fit into the investment vocabulary, so check it out to see how a company's 'investibility' can be upped for their focus on environment, social and governance factors.
Elsewhere, Citywire Wealth Manager's CEO Tapes has looked into how to define ESG too; it seems to be a problem permeating the industry.
Participants from multiple wealth managers give their views on how ESG integration and engagement is being used in investing right now, and it's evident that the 'E', 'S' and 'G' are viewed as separate entities, with the first two being prominent, with governance rarely being looked at.
Again, there's no better way to learn about how the industry is striving to include ESG in their portfolio than to hear it from CEOs themselves.
A Watchful Eye
As we mentioned last week, it's nearing the end of 2018, with this week getting us that little bit closer to '19. And so, WealthManagement.com is taking a speculative look at the leaders, innovators, and influencers that should be on your radar for the year to come.
Featuring small biographies and an accompanying sketch of each individual, you can take a look into their expansive back stories and insights into the FSI: cryptocurrencies, behavioural science, ETFs and much more.
Events
Digital Marketing for Financial Services Summit  13-14 NOVEMBER 2018 | NEW YORK


Kurtosys is pleased to announce that we will be sponsors at the upcoming Digital Marketing for Financial Services Summit.
At this event, expect to join over 200 experts from financial institutions (including banking, wealth management and insurance), digital, marketing and media agencies and solution providers, in every marketing niche from SEO to Social Media and CRMs to Content Marketing.
As the largest gathering of financial marketers in the United States, it's the perfect opportunity to network with industry innovators, hear insights from veterans in the industry, take part in 24 dynamic sessions, and enable the transformation of your digital marketing strategy.
You can register for the event right here.
We hope to see you there!
And finally…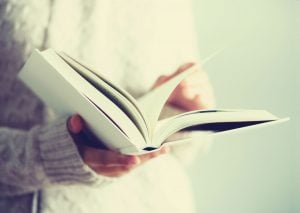 …dare we say that Christmas is on its way?
Don't worry, it's not as outwardly festive as that sentence suggests, but end-of-year book lists are a thing, and a Christmassy thing, right? Well, Copylab have just released a list of 5 best-selling novels for your wish-list that you wouldn't think right away are, in fact, about the Economy.
From literary classics by Margaret Atwood to now-famed stories due to movie adaptations, the issue of the macroeconomic climate is always present in our lives, and our lives are always best represented through literature, so take a read!
That's all for this week, but be sure to check back soon for more asset management marketing highlights and fintech snippets from Kurtosys.