Since we love client reporting, we've created an infographic that provides the top seven tips for generating accurate and beautiful client reports.
Wealth managers know that client reporting is the biggest opportunity to interact with investors. The right design along with precise data and speedy delivery can maximize the client experience and drive higher levels of engagement, loyalty and asset growth.
So, how should charts and tables be presented? And what's the best way to show numerical data? This client reports infographic (click to enlarge) answers all these questions and more!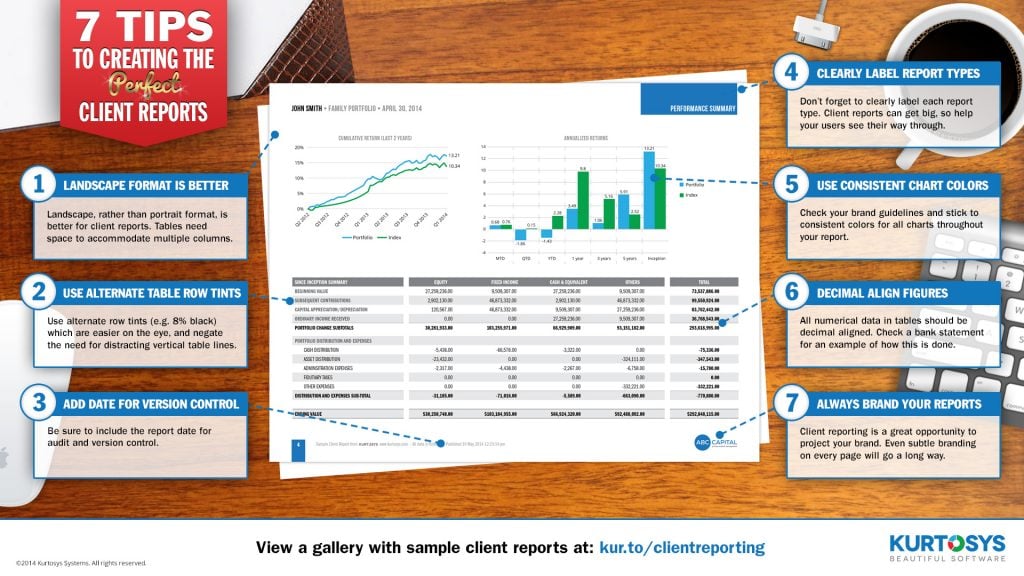 Want to see these tips in action? View some examples of great client reports in our Client Reporting Gallery.