What are the top challenges for digital marketers at asset management firms? What are the goals of digital marketing programs at firms? What are the most important channels for digital marketers?
All of these questions and more are answered in this year's report on digital marketing practices at asset management firms. Back in 2012, Kurtosys conducted a survey amongst investors to determine their preferences regarding online access to fund marketing data, fund reporting services and mobile accessibility. Now, three years later, we've polled digital marketers at asset management firms worldwide to determine how they're adjusting to this changing landscape of investors.
Here are some of the key findings in the report:
Asset management marketing is shifting from a role of supporting sales and distribution to actively engaging clients and targeting investors.
With increased pressure to deliver measurable results, asset management marketers are now focused on enhancing the user experience, and measure their performance through client satisfaction. Over 60% of respondents in our study state that the most important objective for their marketing program is "providing high-quality client experiences". While amplifying the brand is still very high on the agenda, it's now a means to an end.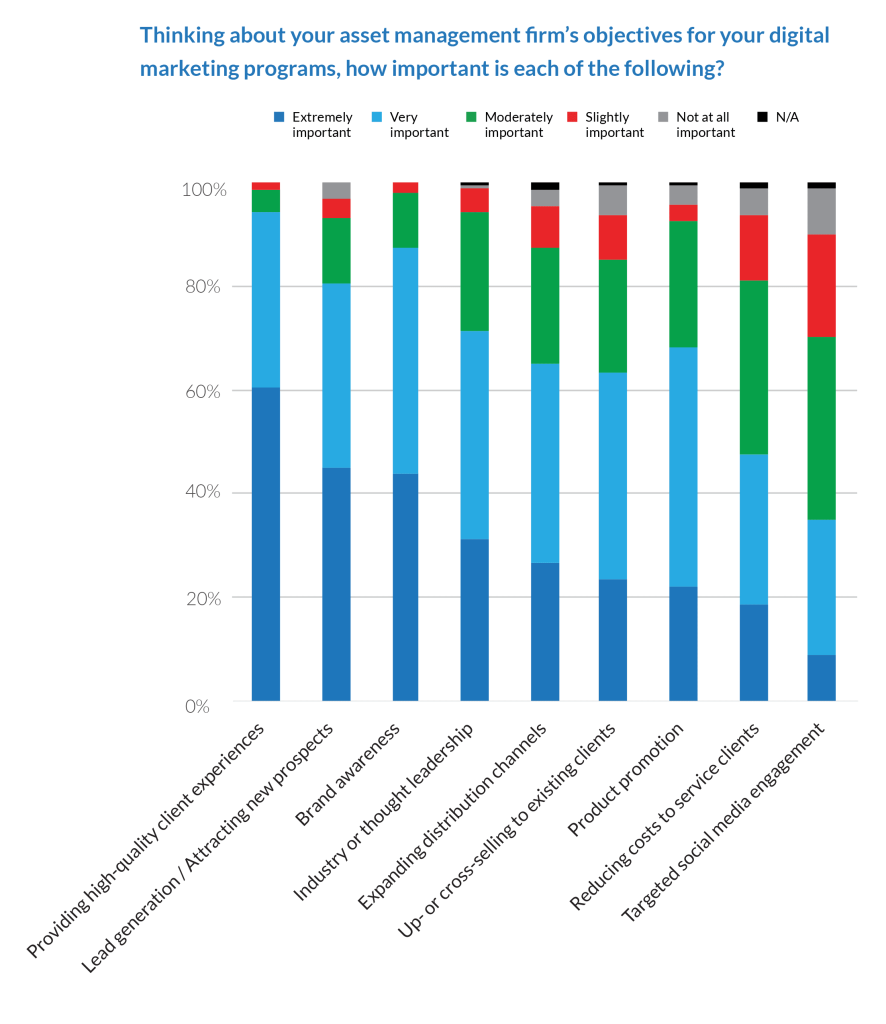 The website has become the indispensible hub of the digital marketing program – and a key way to improve client service and extend distribution.
With increasing numbers of proactive and digitally-savvy investors, the website is becoming the primary channel for fund information and even for direct investment. 90% of respondents recognize their firm's website as being extremely or very important to their efforts with email marketing as the second strongest channel for disseminating information and creating engagement with clients and prospects.
Although survey respondents ranked fund descriptions and fund factsheets as the most valuable section of their websites, we continue to see far too few asset managers using interactive performance data or fund widgets to engage users.
Manually creating documents, like fund factsheets and client reports, continues to be a tremendous pain point for digital marketers.
The time-consuming and manual process of creating factsheets and client reports is an obstacle, yet still remains a requirement for fund marketing and client services teams. Nearly 40% of the respondents said they plan to invest in a document automation platform, which is their top-ranked technology investment for the coming year.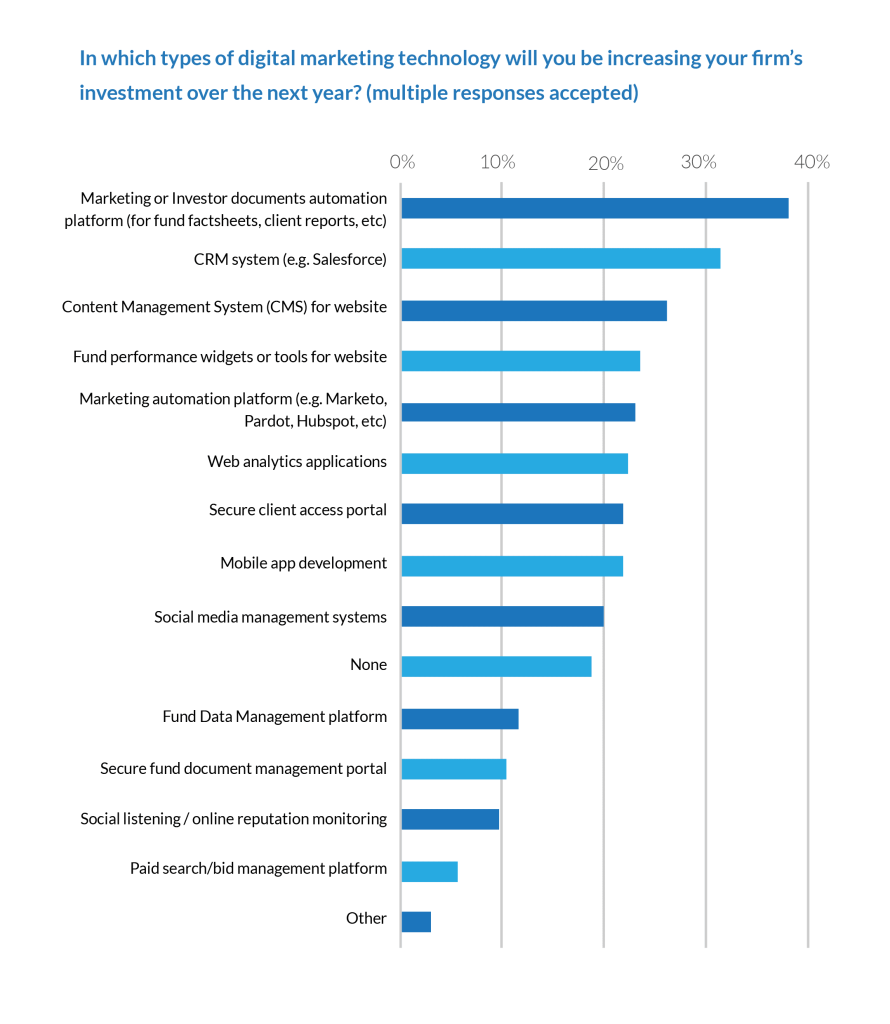 For other findings, like the most effective marketing strategy for fund marketers, the most important metric for measuring the success of digital marketing efforts and many more, read the official report here: