We've covered many financial websites in our blogging time here at Kurtosys. Our 25 Best-Designed Asset Management Websites gallery is maintained regularly to display the very best web-based outputs from the investment sphere, and we've also taken a time-travelling trip through the archives to see how web design has grown exponentially since the World Wide Web was invented in 1990.
Also with a strong emphasis on digital experience are venture capital and private equity firms. Clearly investing heavily to boost great design flair and improve user experience, these firms below boast excellent-looking websites that are interactive and largely centred on the promotion of the companies and people that they invest in.
It's no surprise given the mammoth year that 2018 proved to be for the venture capital market; in Q4 of 2018, around $91.4 billion was used for funding, up 2.4% from Q3, and based on the year, private companies raised three times more capital than four years before.
Let's check out which of these private equity/venture capital websites are at the top of our tree.
(In alphabetical order)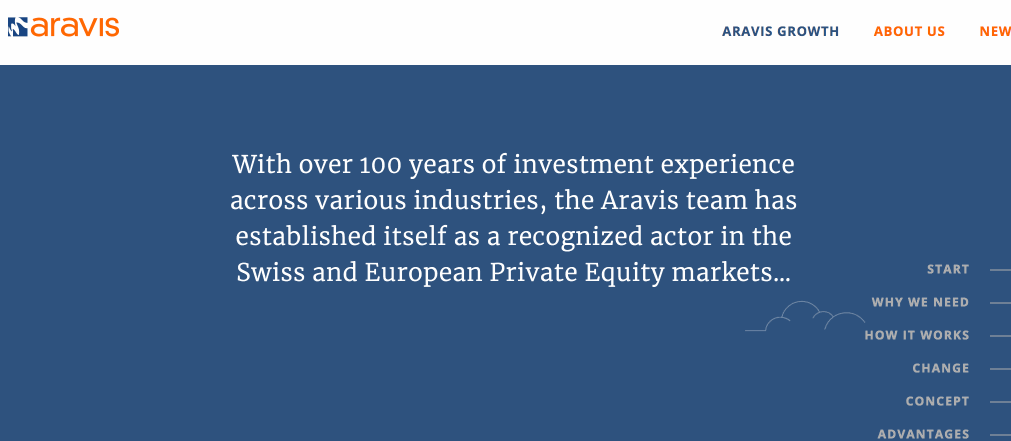 Based in Switzerland, Aravis takes the 'growth' mantra to new heights with an attractive rocket launch theme featuring animated graphics, interactive buttons and a discreet side toolbar for a fun-loving navigation experience on its home page.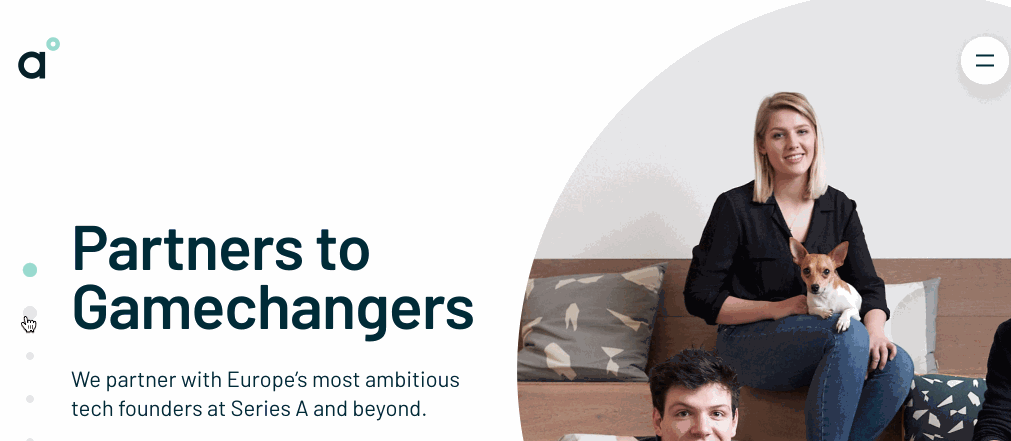 Bubbles, black-on-white and boldness are the aims of the game for Atomico's scrollable offering. A minimalist effort, but looks great all the same, with a colour scheme and icons that all match the firm's consistent branding.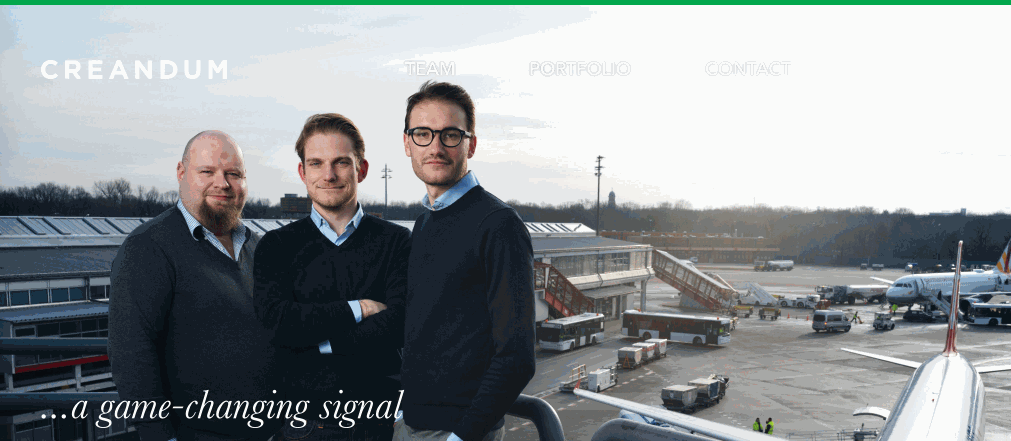 Boasting Spotify and iZettle on its books, Sweden's Creandum places its investments centre stage, with crisp photography of CEOs, animated company information and up-to-date related social feeds. It's black and green colour scheme and offset typography gives it an eye-popping, fresh look.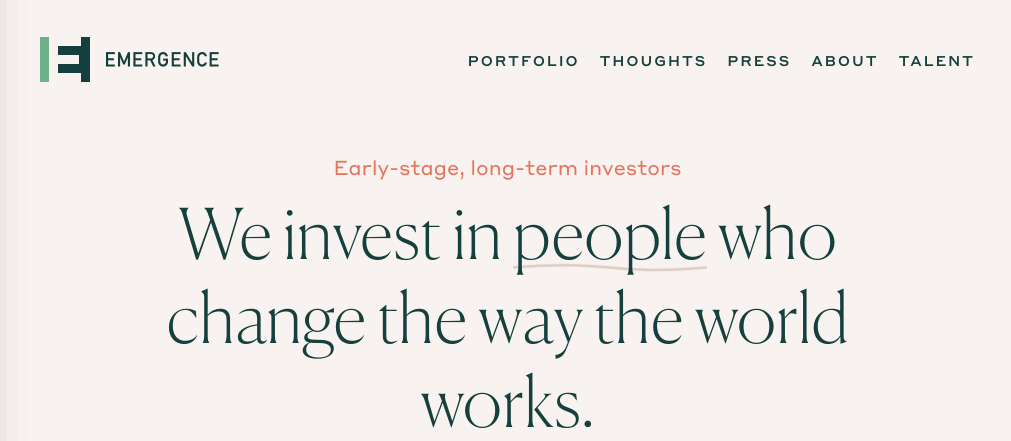 With a hefty array of colours to make up the homepage tapestry, Emergence's idiosyncratic art-inspired homepage is boosted by clear typography and bold shapes. The stories behind their investments reign here, and the 'thoughts' blog is enhanced by a cool carousel module.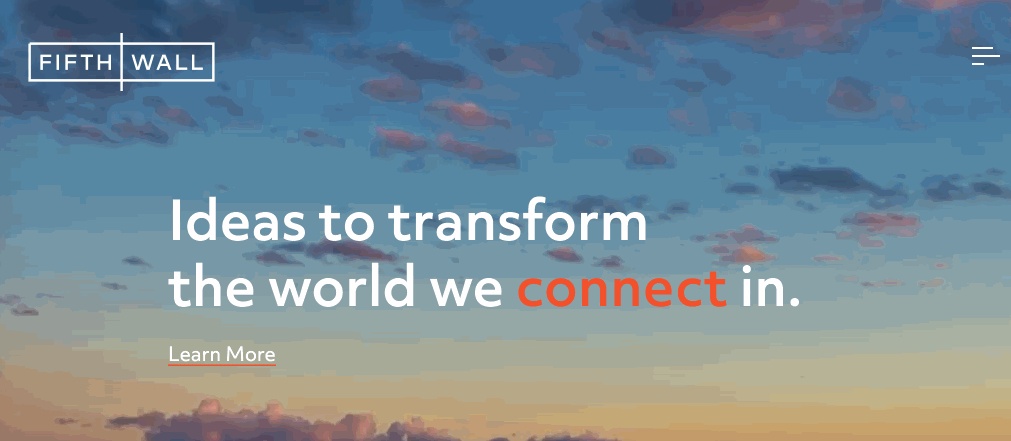 Fifth Wall's offering is simple but effective. A time-lapsed video player as a main header is striking, and the side toolbar has clear calls to action. We're also a fan of the site's content, featuring monthly blog posts and a podcast series.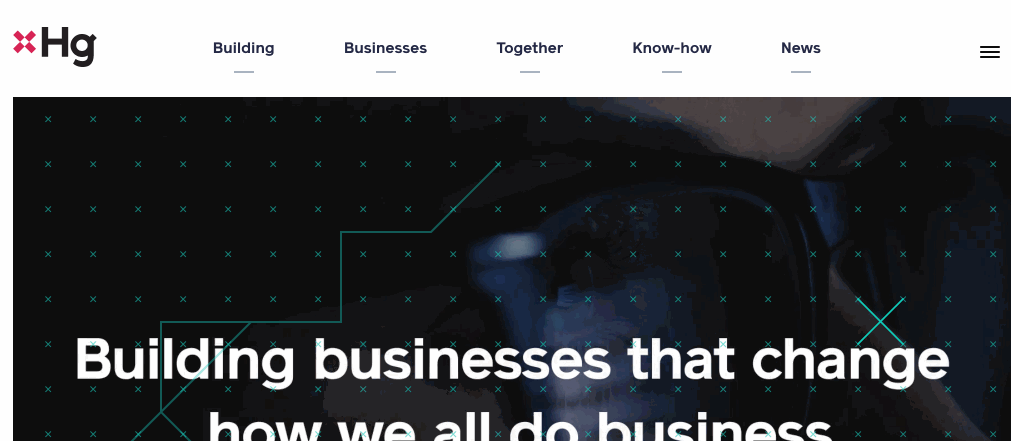 Private equity firm HG Capital has it all on its main page. Overlaid animations, feature carousels, company team blocks, a top toolbar and highlighted video content all make the grade, but are arranged in such a fashion that it's neat, not convoluted.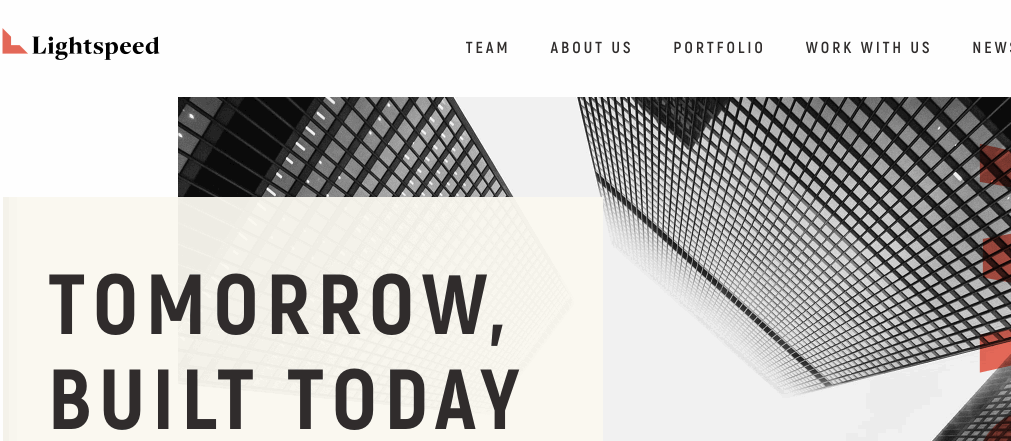 By name and by nature, Lightspeed's homepage is as sleek and stylish as they come. White space and typefaces are arranged expertly as you scroll, with their portfolio offerings loading quickly as you go, too. The company has The Honest Company, Goop and AppDynamics on its roster.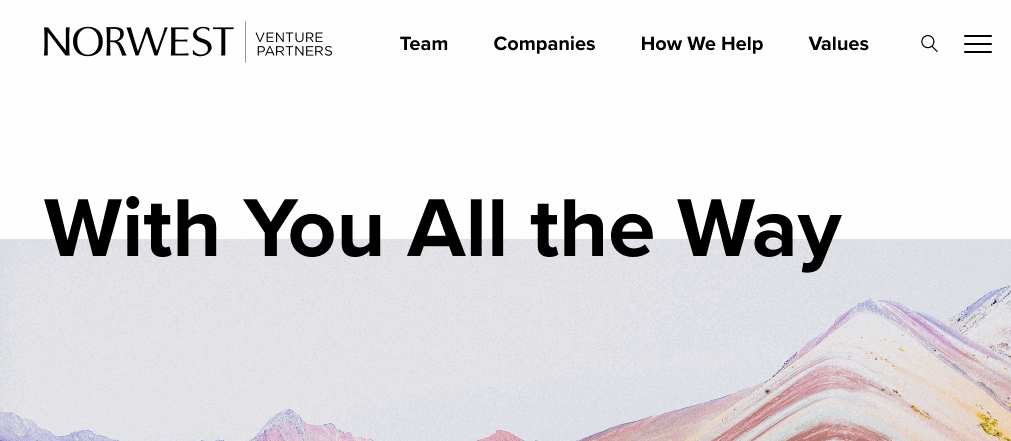 Norwest Venture Partners occasionally breaks up its excellent greyscale colouring with artistic photography, bright turquoise hyperlinks and animations for a clean-looking palate. They make use of search ahead functionality within a megamenu which places emphasis on featured companies too, in a responsive whole-page effort.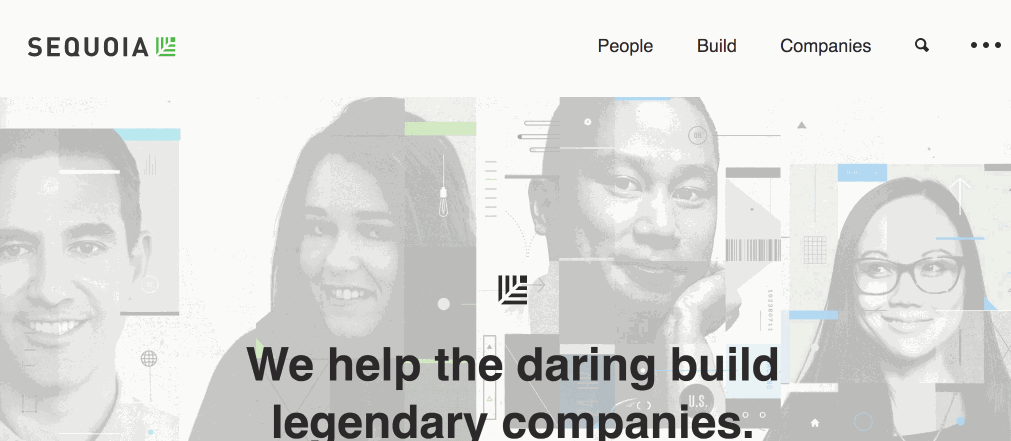 As one of the largest venture capital firms, Sequoia boasts some big-name investments, who are laid out in a scrollable format on its homepage. Merging technical iconography, photographs and standout colours makes each company burst from the page. The simple SVG company logo is also a necessity.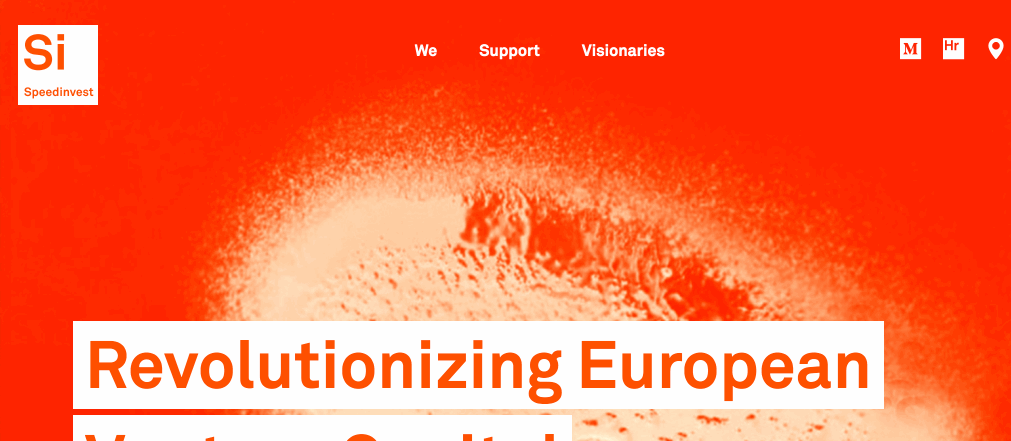 We love Speedinvest's bright and beautiful cover image and striking text and slogan upon visiting. The block format for company information, videos, and content works a treat. The calls to action in the top-right for their blog, contact and jobs pages are discreet yet excellent.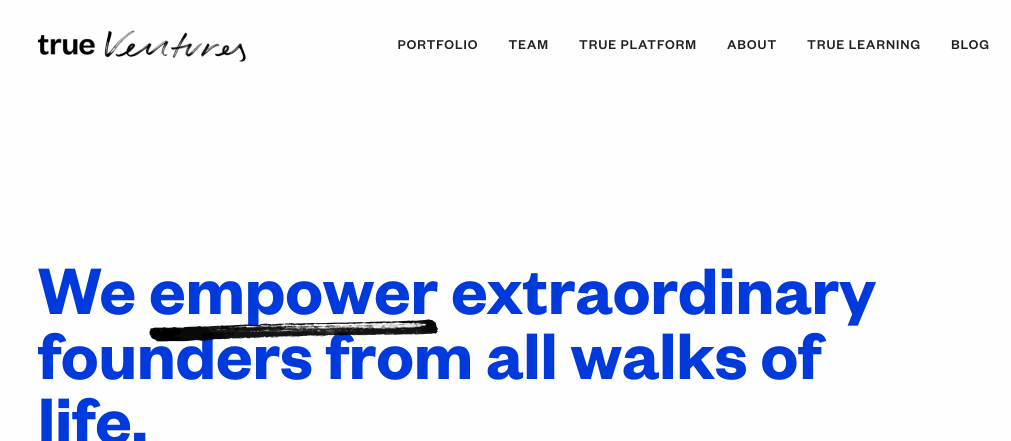 True Ventures expertly blends differing typography, a 'marker pen' effect, animated video snippets and links to their community and blog pages. The text loads on screen instantly and the blue clashing with the black-and-white staple is an exciting contrast.
So there we have it, all wonderfully designed webpages, and all bringing new ideas to the table to take inspiration from.