Are you meeting the needs of your international clients?
Reach more fund buyers by localizing your digital and print content with Kurtosys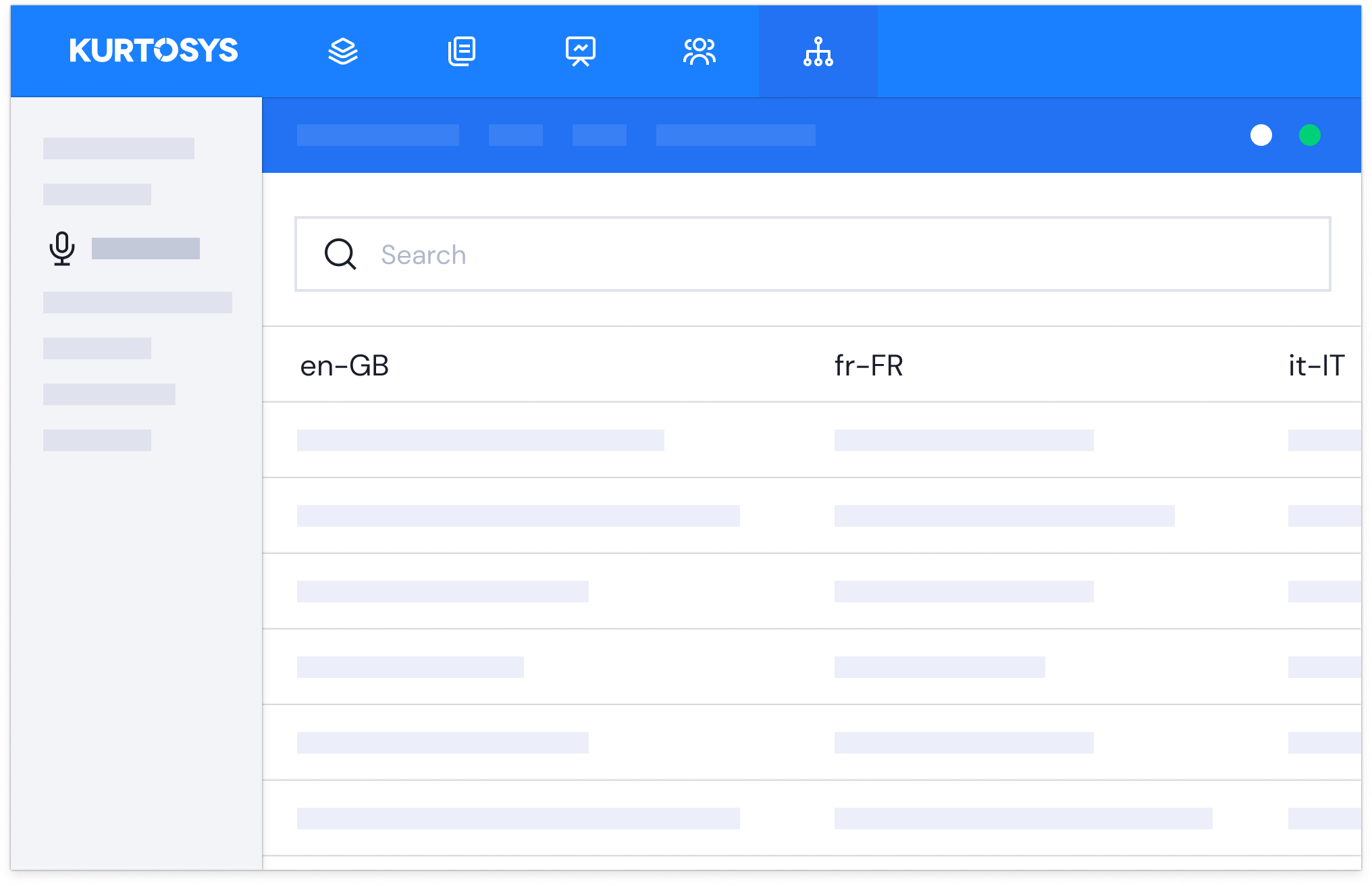 From numeric and date formats, to automatic translation, Kurtosys provides a suite of tools to localize your content at source, avoiding expensive and painstaking translation activities, and allowing you to put content in sales teams hands, quicker.  
Kurtosys localization tools work equally well with documents and digital outputs, allowing you to apply the same formatting and translation rules across your websites and portals, reaching more clients.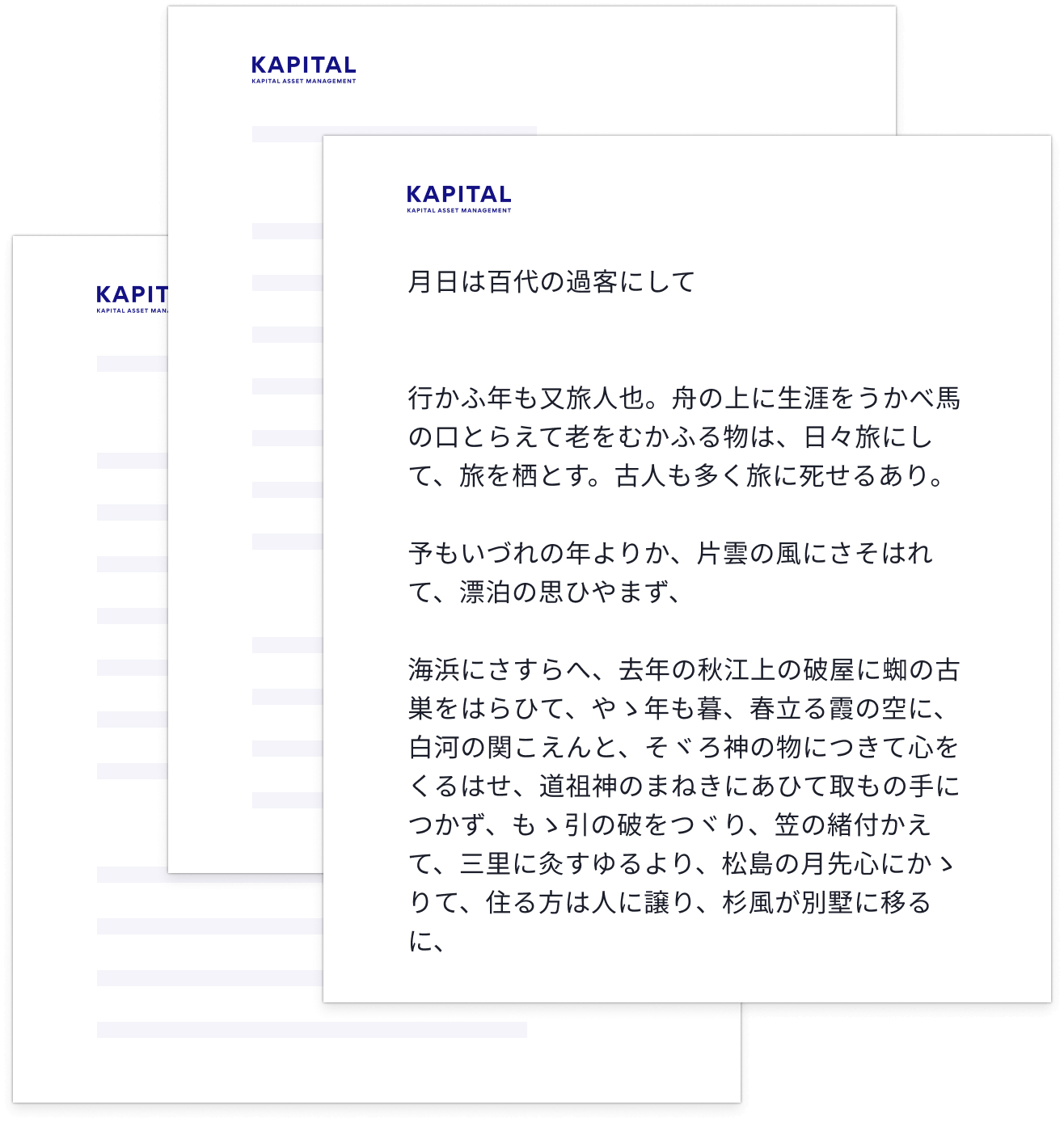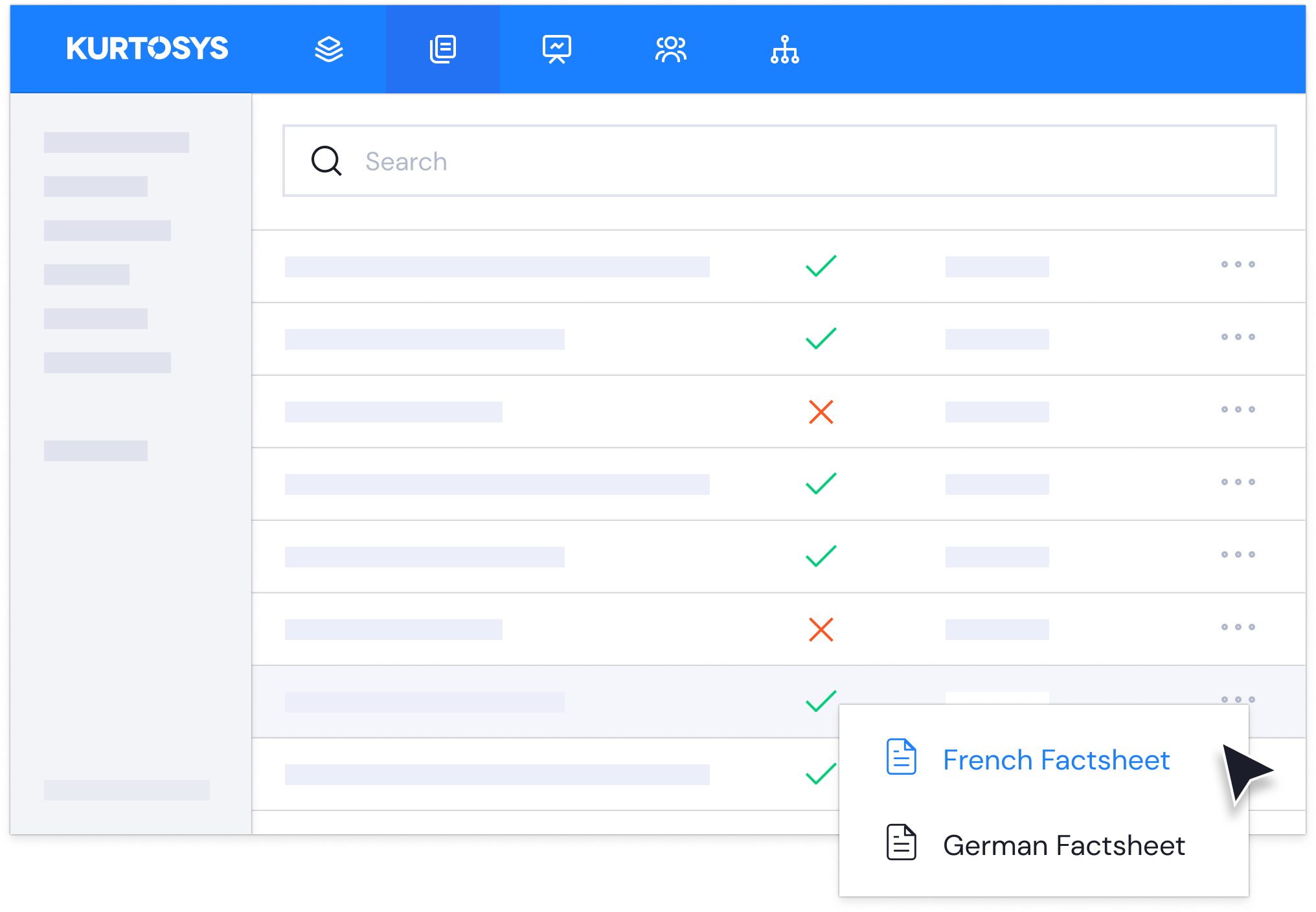 Localization activities are a huge time-sink for marketing teams. Integrating localization at the core saves time and allows you to spend more time on other activities. 
Kurtosys contains a translation memory that can be used to automatically replace short form text across your documents and experiences. 
Disclaimers, commentaries, and other long form text that is used across your marketing corpus can be authored in multiple languages and used across multiple outputs automatically.
Data points included in Kurtosys data can be automatically displayed in the right format based on the culture of display.
Coming soon, Kurtosys will integrate all of its localization features directly into the translation APIs provided by leading translation agencies.
Define your format rules, translation dictionary, and other content sources. 
Connect your datasets and content sources into your sites, portals, or documents. 
Enjoy automatic application of localization rules as cotent is produced
Learn how Kurtosys collaborated with BMO Global Asset Management to build an enterprise global digital experience in six months.