Pitchbooks and sales presentations for investment managers
Sales support teams require sophisticated features for managing fund data and related content for regulated, cross border fund distribution. Our platform has been developed with this in mind. Packed with features to ensure pitchbooks and sales presentations are both visually pleasing and fully compliant to the respective markets and audiences.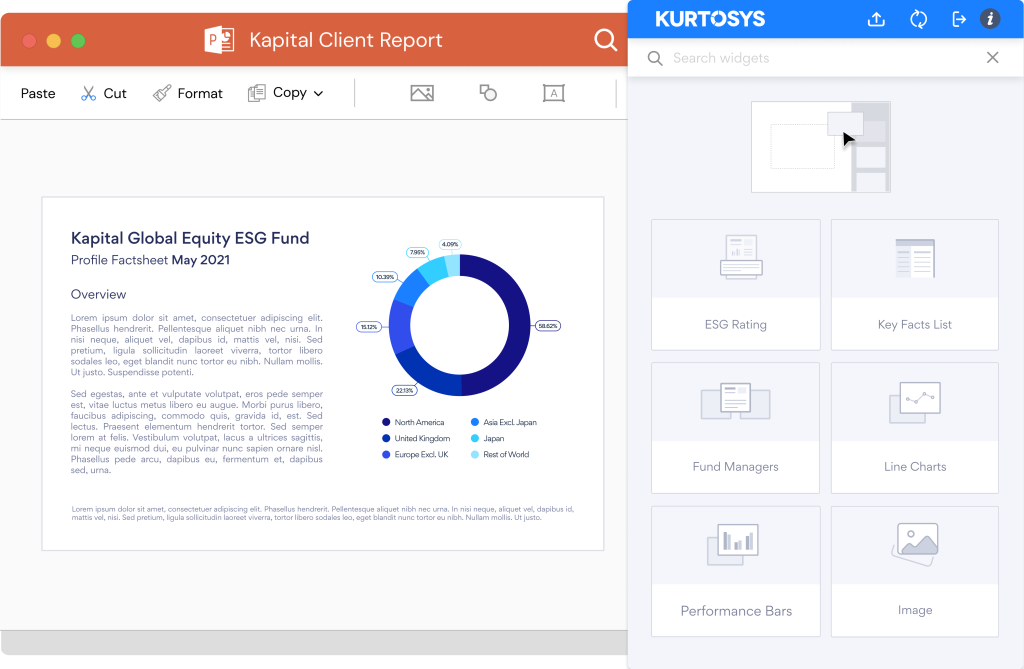 "As a business we continue to innovate, improve efficiency and deliver enhanced solutions for our clients and customers. Kurtosys have played a vital role in helping us improve our document automation and increase the volume and quality of factsheets that we provide globally. Central to this has been their strategic advice, innovative solutions, and the trusted working relationships that they have built with our teams"

Jonathan Sim
Head of Platform Strategy, Integration and Transformation at ABRDN
Generating pitchbooks and sales presentations outside of familiar Office tools can be a pain point for any asset manager. Choosing reliable sources for your data and relevant disclaimers are compliance risks if you get it wrong and can stop a document in its tracks. Kurtosys Studio for Office allows any of your teams to create compliant, data-rich, templated pitchbooks and sales presentations using familiar Microsoft Office tools.
Data integrity is often the biggest hurdle to overcome when creating new content. The Kurtosys data solution enables you to integrate all your data sources into one concordant whole, enriching it along the way with formatting, disclaimers, translations and more. Easily customizable for your reporting book of records across funds, clients and other data types.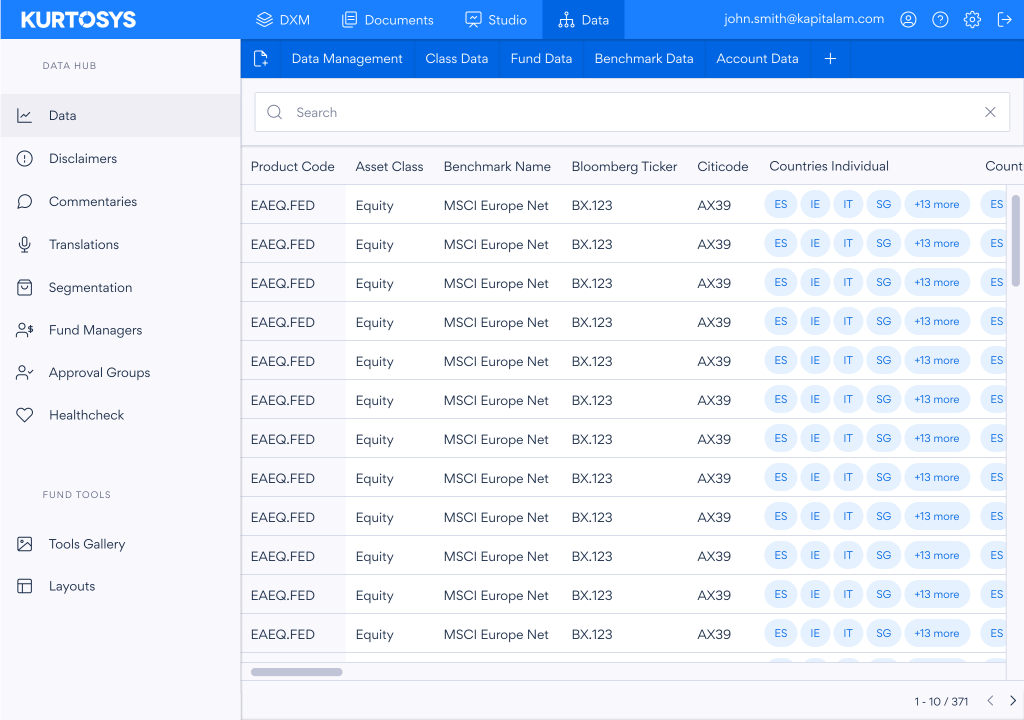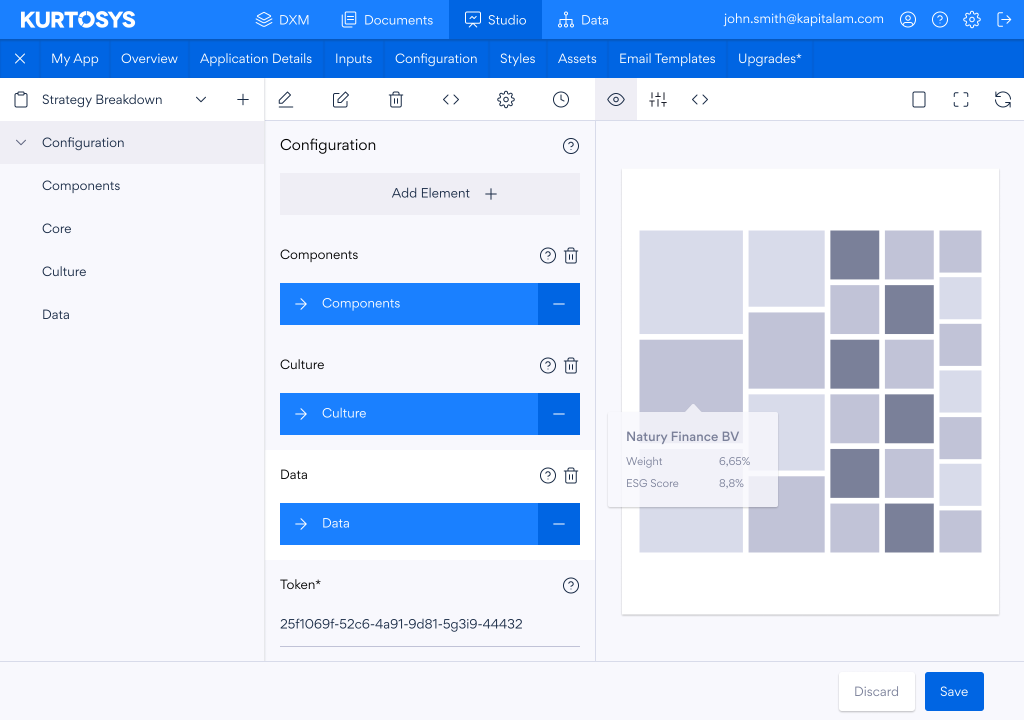 Bringing your data to life in a branded, compliant way is one of the biggest challenges of pitchbooks and sales presentations. Kurtosys Studio allows you to create a library of your own components that can be deployed across all your reports, leveraging a consistent set of business rules, disclosures, and other styles. When changes are required or new data is available, your entire set of materials can be updated in a flash. Studio components can also be embedded into your digital surfaces as well as your documents, allowing for 360-degree consistency.
There is no need to learn a new design system, the Kurtosys Studio solution links directly into the tools you use today: Microsoft PowerPoint, Microsoft Word, Adobe InDesign, and Digital Print on Demand – WordPress. The entire range of reporting components are available to be embedded into your existing templates, enabling them to be automatically refreshed with new data every reporting cycle at the touch of a button.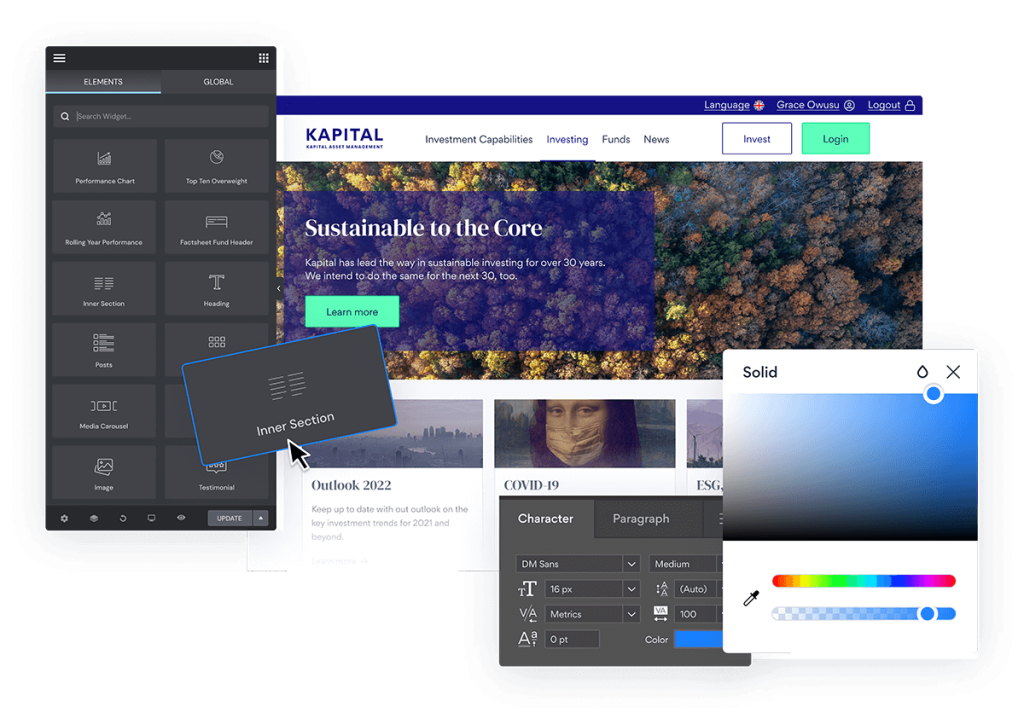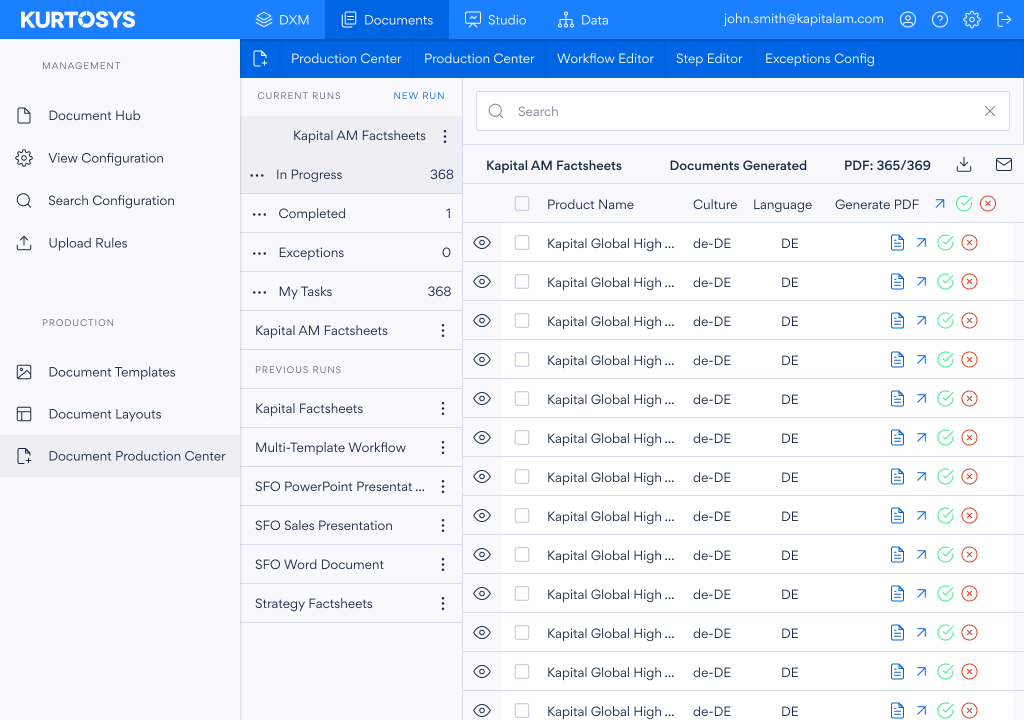 Clients expect more reports, almost real-time, more often than ever. Our powerful product center leverages your templates to automatically refresh even thousands of documents in minutes, while overlaying your own internal approval steps and evidencing your sign off or exception processes. In addition, any document you produce in our system is automatically retained for a minimum of ten years.
*After signing up for the newsletter, you will receive occasional emails from Kurtosys. We will not sell or distribute your email address to any third party at any time. View our privacy policy.
Download Investor Reporting brochure
Find out the fully detailed view of the Kurtosys website solution.
Kurtosys powers transformation. Find out more about how we've helped firms like yours.

After Tavistock appointed Kurtosys to automate its factsheet production in November, the joint team faced a challenge to meet the January deadline – particularly with the Christmas period and Covid-19 lockdown in effect.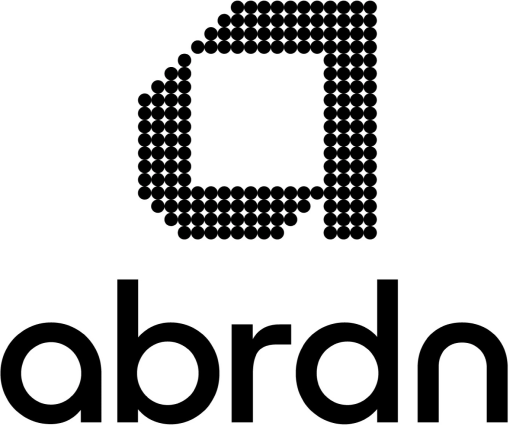 ABDRN has gone live with a factsheet document automation platform that is helping to deliver efficiencies, reduce cost and reduce risk across global client operations. View Case Study
Kurtosys provides a range of technology solutions to asset managers, creating efficiency within their distribution teams, empowering marketers, and facilitating stronger relationships with investors. Through our unique, cloud-based platform we provide all the tools required to build engaging investor websites and portals, automate sales collateral, and distribute critical reporting to clients.

The Kurtosys platform replaces many of the traditional point-solutions used across sales and marketing, allowing a single, golden source of data to be used across everything from client presentations to fund centres and beyond. This lowers compliance risk, reduces integration costs, and increases the ability of the firm to meet the ever-increasing challenges posed by investors, regulators, and competitors.

Founded in 2002, Kurtosys operates across three global offices with a fourth office planned in Luxembourg this year. Underpinned by global ISO-27001 certification in information security management, the Kurtosys team has a deep understanding of working at scale with data, information design, industry regulations and compliance issues.