AWS migration supports rapid, agile international expansion for Kurtosys
Since digital experience platform provider Kurtosys switched to the cloud,  it is able to respond to client demands at faster pace,  despite the complexities of servicing financial service and asset management clients.  Now Kurtosys can deliver customers' needs in new regions very quickly and with hardly any up-front costs.  The platform can create the AWS services it needs instantly, anywhere in the world,  for new clients and existing ones who want to move.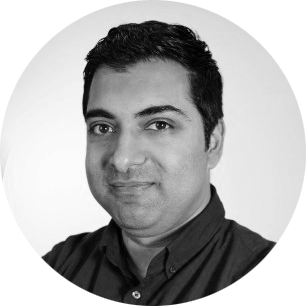 Kurtosys gains regional agility and speeds innovation with AWS
Building websites for financial services companies is not as straightforward as in other industries.  As well as getting the right technology,  they must meet regulatory requirements — for example,  for snapshots of investment advice offered and timely removal of old content. Financial customers also demand high levels of security for their sensitive data.
Kurtosys DXM platform provides a simple way for financial institutions to create and manage complex websites,  while keeping data secure and producing compliant records and reports.
Kurtosys realized hosting DXM in the cloud would improve its ability to expand operations globally and offer customers a choice of locations for storing their data.
Building DXM on AWS
Because of customer security concerns around cloud hosting, Kurtosys had previously used a private cloud implementation.  This reassured customers that the platform had physical control over every device that stored their data.
However,  Kurtosys customers have become more accepting of the cloud in recent years,  so it decided to target AWS for the DXM platform.  
'Moving our DXM platform to AWS was a huge success,'  says Sunil Odedra,  global head of technology at Kurtosys.  'We decided to move to AWS in early January and went live,  with major customers running their websites on it,  by the first week of June.  This wasn't just a proof of concept.  It was amazing how much faster our developers could move using AWS.'
Moving to AWS has also given Kurtosys much more flexibility in serving its global customers;  and made it ready to develop and deploy in new regions quickly should customer demand or regulations require.
Pre-AWS, supporting the first client in a new region would mean shouldering large upfront costs for hardware,  data center hosting,  and other on-premises needs.
Using AWS, Kurtosys was able to open a new region in the European Union (EU) in four weeks.  Thanks to the lessons it learned there,  the platform can now open other new regions even quicker,  and scale these flexibly to meet customer demand.
For example,  Kurtosys has helped UK clients respond to Brexit compliance issues by rapidly moving some clients to a hosting site in the EU.  This alleviated concerns that post-Brexit regulatory changes could impact their businesses.
The platform has also gained a crucial advantage by building capabilities in new regions.  That was once a significant obstacle to new sales,  but no longer.  Kurtosys can now set up AWS services quickly in the relevant local center instead of spending time and money setting up its own data center and servers.
A successful migration
The early success of moving DXM to AWS led Kurtosys to move all its remaining workloads to AWS.  It worked with AWS Premier Consulting Partner Cloudreach to shift its applications from a private cloud,  based on OpenStack infrastructure,  to AWS.
The migration started with a six-week governance program to make sure the move would comply with financial and data protection regulations.
Kurtosys used the AWS Migration Acceleration Program to speed up the move.  Thanks to its established remote-working culture,  the migration was on schedule,  even during the Covid pandemic.
Sunil Odedra says his developers and operations staff already knew AWS well,  but learned even more from workshops run by Cloudreach.  The teams felt fully confident in their knowledge afterwards,  with no need for follow-up sessions.
That confidence also allowed Kurtosys to rethink its disaster recovery (DR) strategy.  It reduced complexity and maintenance overheads significantly by moving to a simpler,  in-region DR infrastructure.  This used AWS availability zones in place of a cross-region approach based on replicated services.
The migration project included over 200 virtual machines, some legacy Windows workloads,  and increased use of the Amazon relational database service (Amazon RDS).
Kurtosys is currently running many of its Microsoft SQL (structured query language) and MySQL database servers in a traditional self-managed configuration on Amazon Elastic Compute Cloud (Amazon EC2).  But it aims to migrate them all to Amazon RDS.
Kurtosys also plans to move its API servers from Amazon EC2 servers,  which need manual management and scaling,  to run on Amazon Elastic Container Service (Amazon ECS),  which will cut costs and reduce the management overhead.
Conclusion: speed, efficiency and value
The successful migration of Kurtosys' DXM platform provided the impetus to move the rest of its platform to AWS.  As a result,  the platform's developers are now working faster and more efficiently than ever.
When Kurtosys wins a new client in a new region,  they no longer have to shoulder the expense of building a local,  on-premises center.  Instead, the solution can be up and running in weeks and ready to scale as new clients come on board.
Working in the cloud,  Kurtosys continues to automate its applications to provide true self-service to its customers.  Removing maintenance support work means its developers are free to focus on adding features and new services to its applications.
Overall,  the migration has opened a new world of agility and delivery speed across regions;  making it a powerful enabler for international expansion.  Moving the entire platform smoothly and seamlessly to AWS has also helped Kurtosys stay at the forefront of technological solutions and best practice for the benefit of its clients.