Digital & Reporting Solutions for Asset Managers
The Kurtosys solution set enables best-in-class digital investor experiences, powerful investment report automation solutions, as well as investor portals and sales enablement tools.
A platform for investor communication automation
The Kurtosys solution makes it easy for asset managers to adapt to reporting requirements as they evolve.
Our solution can automate and deliver a wide range of investor-focused content and create and maintain investor experiences, either as a fully self-service operating model or as a managed service.
Our platform enables asset managers to control and simplify an expansive set of data from a myriad of disparate sources. With readily available components and workflow processes, you can access powerful functionality with no coding required.
Automate Investment Reports
A comprehensive report automation platform designed for investment managers and teams that want to spend less time wrangling reports. Our platform is designed to automate the most complex documents you produce at a speed you will not have experienced before. Produce thousands of data driven documents from a single template in seconds. Distribute to the web or partners in minutes.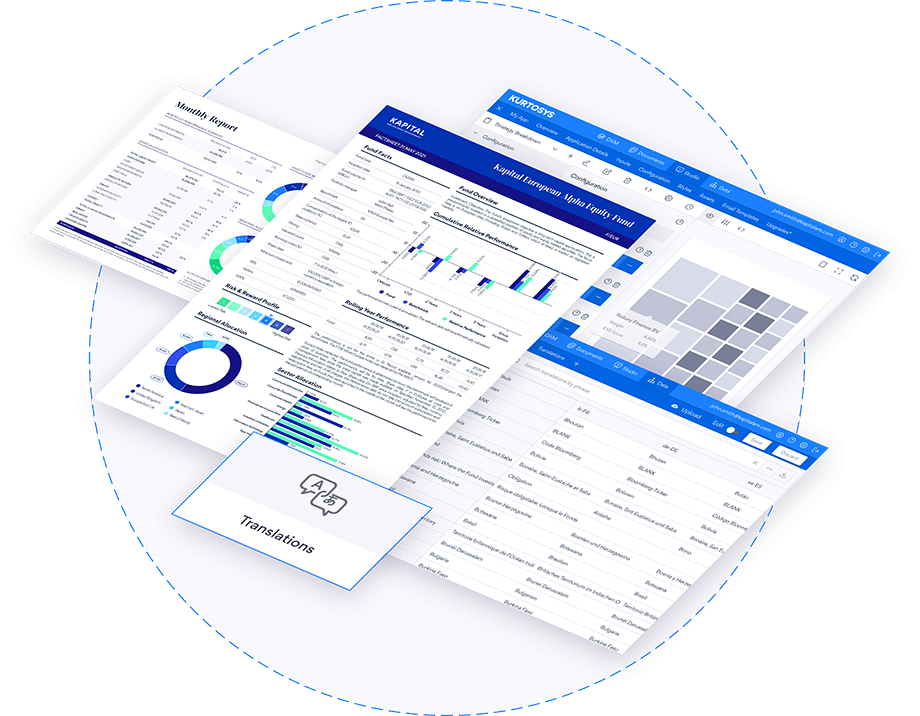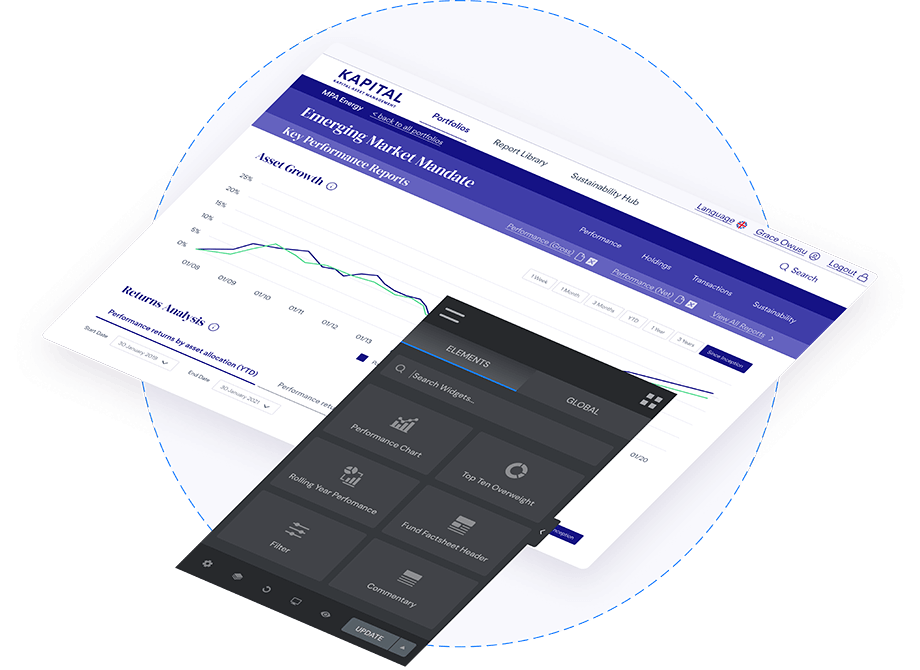 Build your Investor Website & Portal
Our ready-to-use tools and DXM platform have been developed to help asset managers build beautiful investor websites. The Kurtosys DXM platform is a digital experience management system that is used by some of the world's largest asset managers. The platform is continually enhanced and updated to ensure that ever-evolving user needs are catered for. Since our platform is specifically built for asset managers, it includes all the fund data, compliance, and security features that are required. With zero custom development needed, the delivery of your website experience is vastly simplified. This will not only delight your investors, but also bring real value to your sales teams and ultimately help drive your growth.
The Kurtosys solution caters for all reporting output types. With all reporting requirements covered and managed from one central system, there is no need to liaise with different vendors, yet the modular approach allows for many different operating models that can plug in and cater for 3rd party collaboration or integration.
From numeric and date formats to automatic translation, the Kurtosys solution provides a suite of tools to localize your content at source, integrated translation activities and workflows, allowing you to put content in your team's hands, quickly, intuitively and seamlessly.
Our cloud computing engine reproduces the look and feel of your documents while encapsulating the entirety of your business rules at speed and scale. Each template can be used to drive hundreds or even thousands of unique documents in minutes. Latest results and insights reach sales teams, external advisors and institutional clients reliably and consistently while drastically reducing rendering costs and margins of error.
The Kurtosys platform works with an intuitive drag and drop interface allowing you to easily resize and optimize your content. Kurtosys templates are based on widely used applications, further reducing training time and ensuring easy adoption during on-boarding. It natively integrates with MS Office365 and InDesign, giving you the full editing and design functionality of PowerPoint, Word, Excel and InDesign while maintaining deep integration with your digital assets and fund data.
Avoid compliance breaches with Kurtosys. Our platform provides consistency across fund data, documents, and disclaimers since all reporting outputs are generated from a single source.
Customization can easily result in manual and error-prone content creation. Our innovative workflow and health-check modules allow you to easily detect problems and ensures high data quality. Set up health check business rules and let our system detect the issues and provide you with a report highlighting the gaps and problems in your data. The same workflow feature allows for an agile approval process with approval notifications.
Kurtosys provides a range of technology solutions to asset managers, creating efficiency within their distribution teams, empowering marketers, and facilitating stronger relationships with investors. Through our unique, cloud-based platform we provide all the tools required to build engaging investor websites and portals, automate sales collateral, and distribute critical reporting to clients.

The Kurtosys platform replaces many of the traditional point-solutions used across sales and marketing, allowing a single, golden source of data to be used across everything from client presentations to fund centres and beyond. This lowers compliance risk, reduces integration costs, and increases the ability of the firm to meet the ever-increasing challenges posed by investors, regulators, and competitors.

Founded in 2002, Kurtosys operates across three global offices with a fourth office planned in Luxembourg this year. Underpinned by global ISO-27001 certification in information security management, the Kurtosys team has a deep understanding of working at scale with data, information design, industry regulations and compliance issues.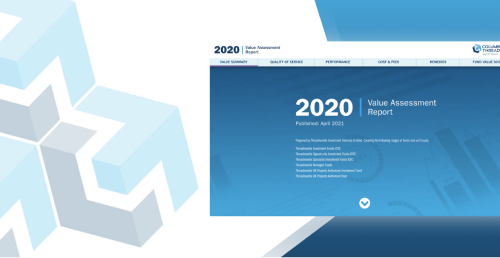 Columbia Threadneedle takes an innovative approach to its Value Assessment
The Financial Conduct Authority's (FCA) Assessment of Value regulations aim to improve competition among asset managers and make value more transparent.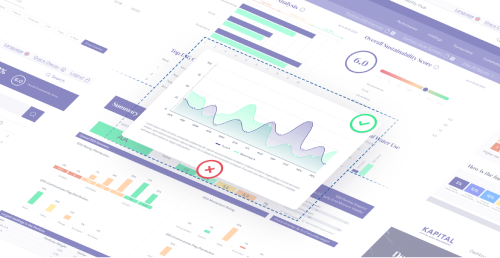 ESG and ESMA / SFDR – Some thoughts on minding your gaps in client reporting
Regulation and ESG Performance Reporting are now seriously challenging Client Service and Marketing teams to rethink their reporting processes.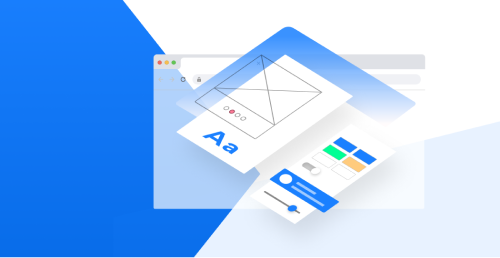 25 of The Best Asset Management Websites
More has happened in asset management website design in the past 5 years than many of us could have anticipated. Most websites have improved significantly while some have found it hard to keep up.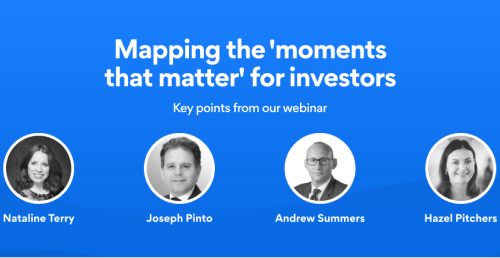 Mapping the 'moments that matter' – for investors
In this webinar, we focus on the importance of a holistic customer experience program, the typical obstacles and share approaches on implementation.