Still behind the curve on factsheet automation?
Enable your sales & distribution teams by fully automating your key marketing materials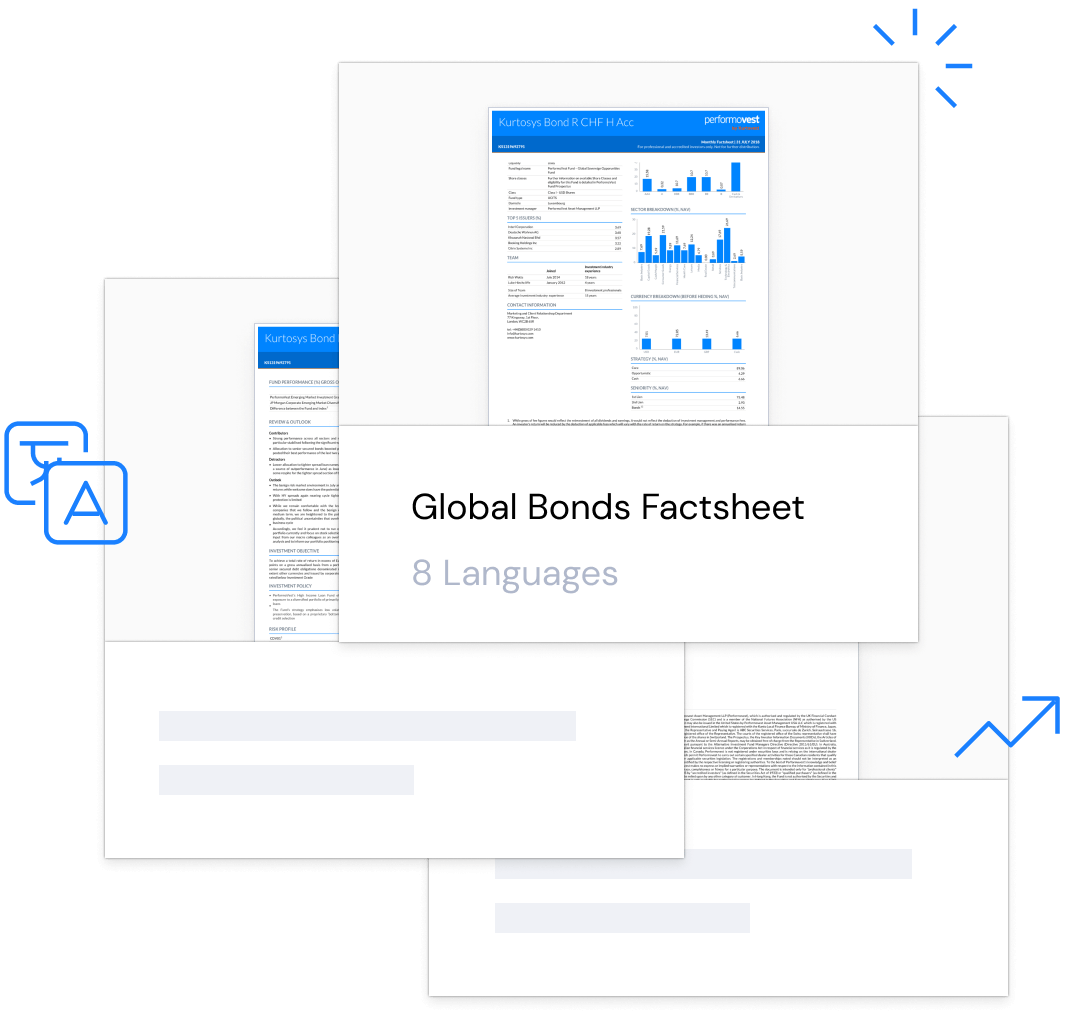 Automation, not outsourcing ​
The Kurtosys platform allows distribution teams to create beautiful, data driven documents that obey complex compliance rules and can be created instantly with the latest data. No humans required. 
Drive down the cost of non-compliance
Through our innovative workflow and health-check modules your team can catch and remediate issues before they escape into the wild, while management reporting and dashboards help you analyze the cause of recurrent problems.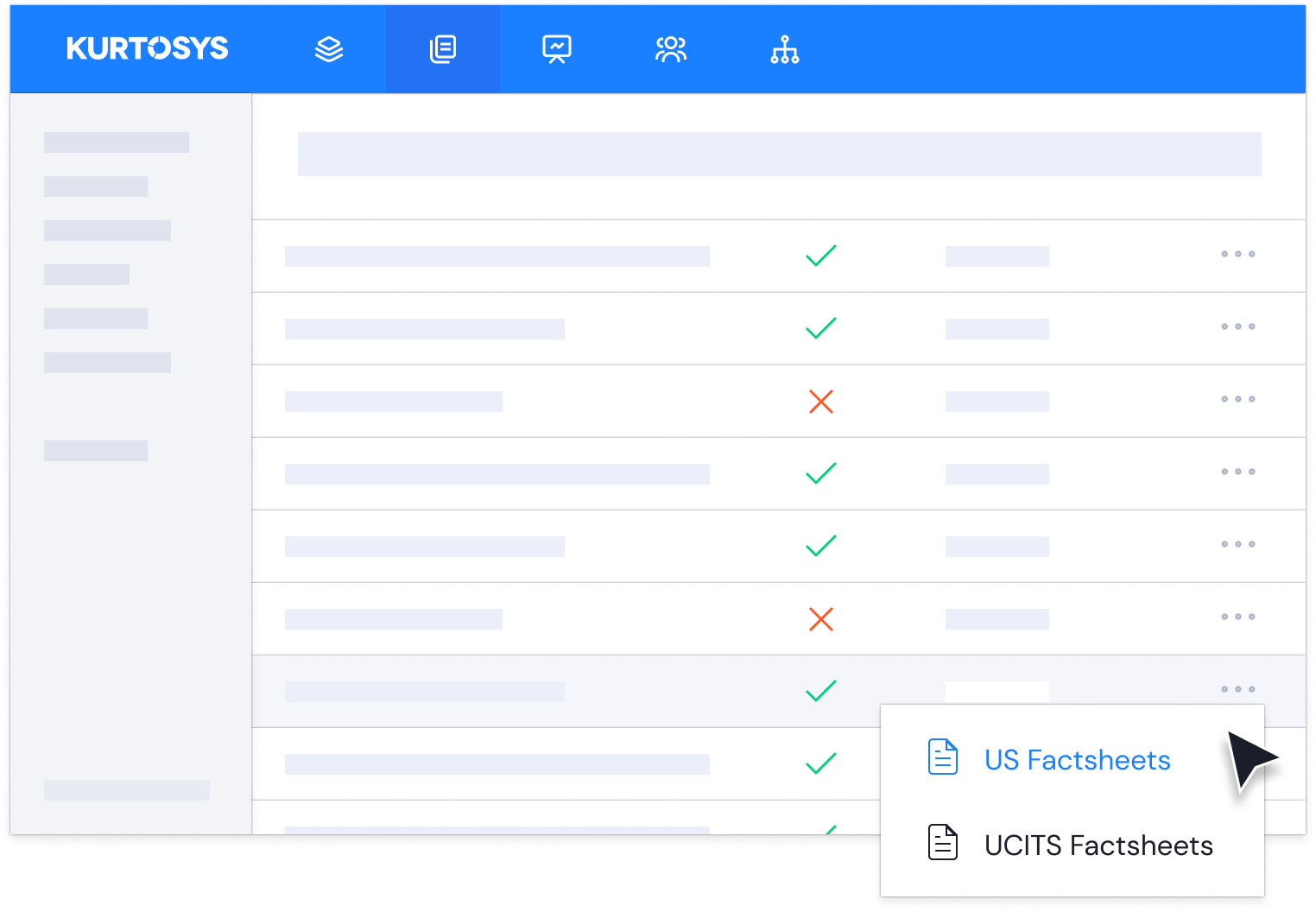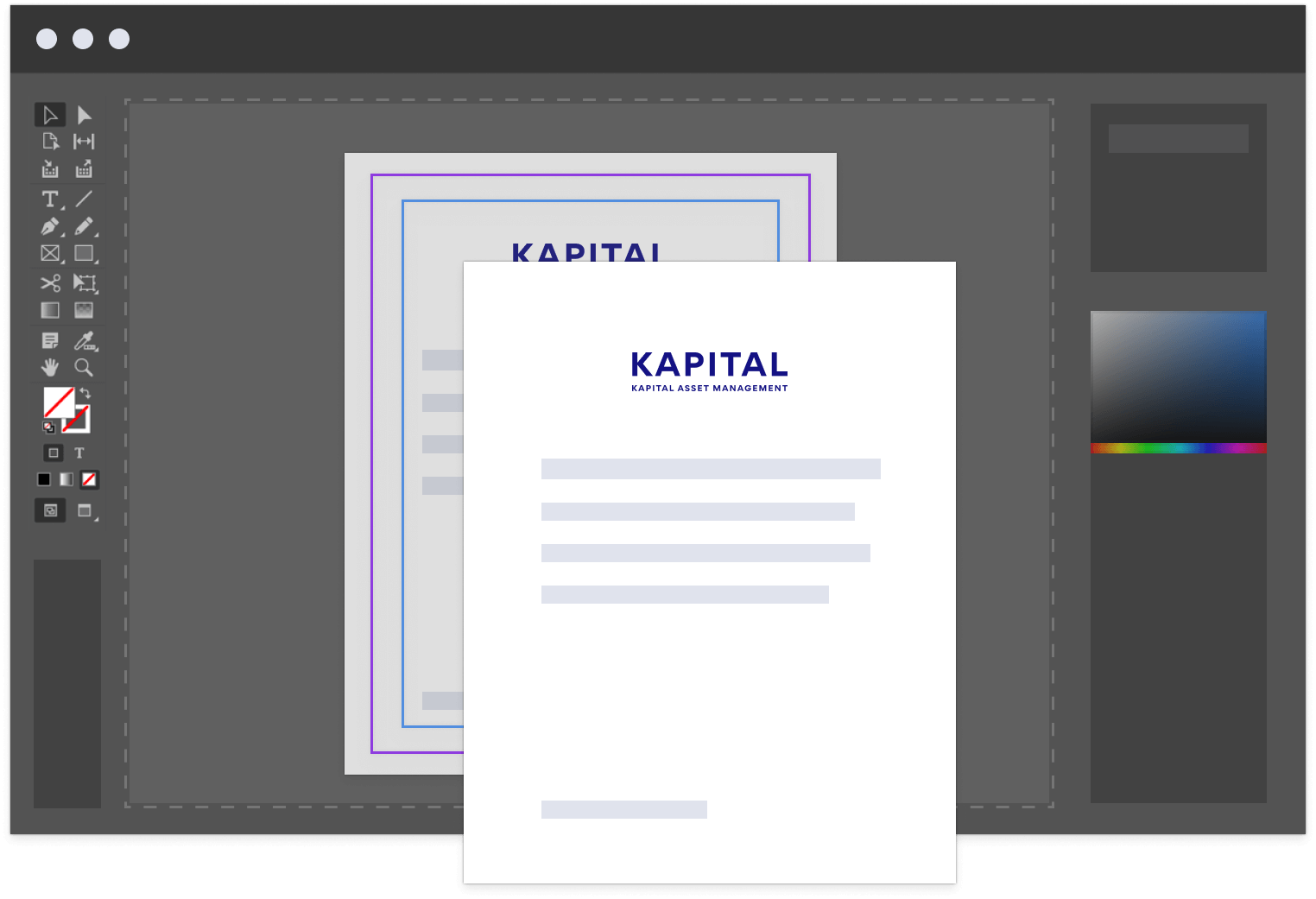 Our document engine is able to reproduce your brand requirements to pixel perfection, with zero compromises.
Our template engine can reproduce the look and feel of your documents while encapsulating the entirety of your business rules. Each individual template can be used to drive hundreds or even thousands of unique documents. 
The Kurtosys production center allows your team to oversee the entirety of your document workflow, performing spot checks, digitally tracking approval, before finally distributing documents downstream to partners. 
Documents can be made easily accessible by our system, with alternate text and other tags being applied automatically. 
Our workflow module can be configured to distribute your tagged documents to your DXM website, your own SFTP, or to other industry venues such as FE FundInfo. 
Connect your client and product data sets to Kurtosys via API or SFTP and enrich with compliance or localization rules. 
Configure your site, portal, documents and more using our intuitive and user friendly toolset. 
Create new experiences and outcomes for your clients and sales teams across the full spectrum of your distribution team.
Use in-built analytics to evolve and enrich your solution progressively with zero custom coding required.
Learn how Kurtosys collaborated with BMO Global Asset Management to build an enterprise global digital experience in six months.