Unless you've been offline for the last year or so, you will be aware of the rise of voice-based search and seen at least one voice-based gadget in someone's kitchen. You may already be a seasoned pro, had all of your lights wired into your Alexa Home Hub so you can control with your voice; turning your heating up and down and generally playing tricks on your family and friends. Voice tech is here to stay, but what impact does it have on an asset manager and their website?
There's a host of eyebrow-raising statistics about voice-based search:
Some of these voice-based predictions seem a little optimistic, that's why I recommend taking a look at Econsultancy's series on voice search for a more balanced opinion.
Why voice search is different
The process of voice-based search uses Automatic Speech Recognition (ASR) to convert your voice commands into digital text. Whether it be Apple's Siri, Alexa (Amazon), Cortana (Microsoft) or Google's Assistant, they all use sophisticated microphone and ASR technology to isolate your voice commands and then go online to get the results. Here's the key part of what's happening with voice-activated searches – they are not clicking through results as we do, they are simply going to find the ONE best result that the AI program deems appropriate.
"Hey Alexa, what's the weather going to be like tomorrow?"
"Hey Alexa, what's the latest price on the JPM America Equity Fund?"
The second example might seem unrealistic, but are your investors already using voice-based searches like this? The frustrating thing right now, is that it's actually hard to know, as Google Analytics still have not released any voice-related metrics to their reports. But there are alternatives to just your standard website…
How some asset managers are using Alexa skills
Alexa is just one of several voice-based technologies out there, but they already have a large and expanding ecosystem of voice-based apps, called 'Alexa Skills'. These let developers create specific voice-based commands that work with their applications. If you visit the Business & Finance section of Alexa Skills, you'll see a few familiar brands…

J.P. Morgan have a 'Skill' that can be enabled, and then accessed with "Alexa, ask JP Morgan".
Users can then use commands such as:
What is the target price of ebay?
Send me the tear sheet for ebay?
Read me the bio of analyst Joyce Chang?
Send me the latest research report by Joyce Chan?


Fidelity's Skill (once activated with "Alexa, open the Fidelity skill") lets users ask such queries as:
"Get market update"— to hear how the Dow and NASDAQ are doing
"Show me market movers"— to find out which stocks are the most active
So, it appears that some forward-thinking asset managers are ahead of the curve and at least offering their investors some voice-based solutions. Other offerings in this section include credit card and retail banking 'Skills' that will likely have had more adoption in helping consumers with everyday functions like balance checks. The Google equivalent of Alexa Skills are called Actions, and you can read more about those here.
How asset managers can prepare their websites for voice
Getting back to a traditional website, what can asset managers do now in preparation for a future of voice-based searches? Luckily, a lot of SEO tips for voice-search also correlate with best-practices in seeking the much-hallowed 'feature snippets' that appear at the top of Google results pages, because these are considered the 'top results'.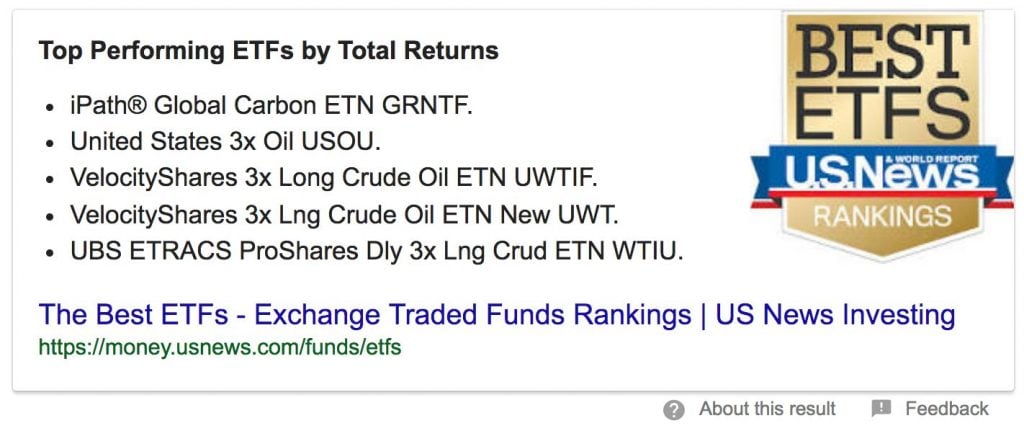 A combination of research, planning and good quality content can help you prepare. Also consider:
Identify common questions that your investors use to find you online
Convert these into natural language keywords and phrases and use modern SEO techniques to embed these into your page content
Combine similar questions together into articles or content that Google could group together into a 'snippet' with the aim of that result being used by voice-based queries
Maximise local-SEO techniques, (if relevant)
Make sure your site (page speed) is as fast as possible. The average voice-search result page loads in 4.6 seconds (52% faster than the average page)
"It's just too early to start worrying about voice search"
Some asset managers are still racing to get up-to-speed with the basics of digital marketing, so voice search is not even on their radar. In fact, in our recent Digital Marketing Survey we discovered that 200 senior marketers at asset managers marked Voice as the lowest priority for 2019.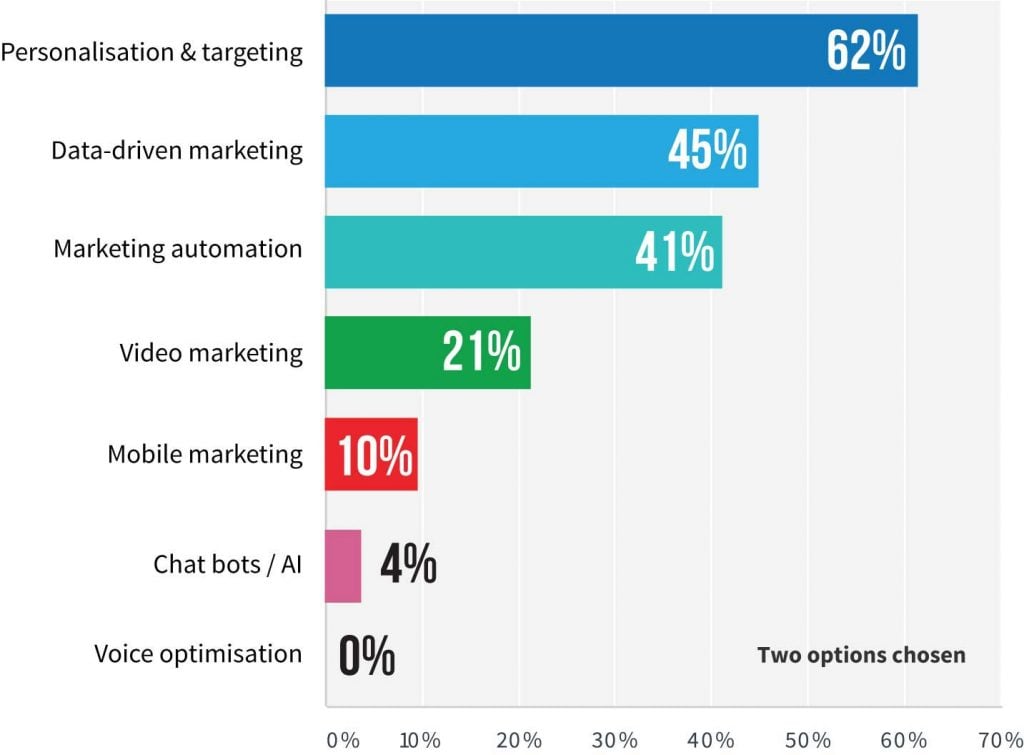 In our opinion, with some good SEO guidance and planning, tethered with the right CMS and technology, many of the recommendations around voice-search can be achieved at the same time as traditional search optimisation. Also many SEO best practices are not designed to catch people out, but follow many common-sense principles around well structured and useful content.
Embedding some voice-search strategies into your digital marketing roadmap could prove useful in the long term and save you time but getting ahead of the curve.
Utilising some of the latest technology through Alexa Skills or Google Actions could also offer your investors some new ways to engage with your products and content.