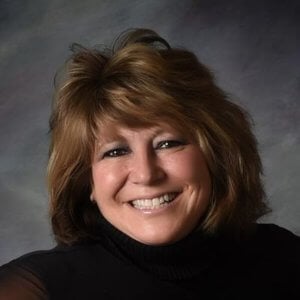 April Rudin, a top marketing strategist for the financial services and wealth management sectors, founded her wealth management marketing firm in 2008 just as the fintech age began to ramp up, and it's now exploding. With finserv arriving notoriously late to the digital marketing game, April's challenge has been to convert old school marketing devotees to a new way of thinking digitally about their strategies.
I had an opportunity to speak with April and ask her about some of the challenges and opportunities, as well as her observations and insights.
What are some of the common mistakes you see advisors/wealth managers make when it comes to their websites?
Too many advisors/managers think they can save money by using one of those cookie-cutter website design places to build their websites. The real value is in having one that doesn't look like anyone else's and to get away from the herding mentality that most advisors have with regard to their marketing. They're benchmarking themselves against others instead of benchmarking themselves against themselves. Their website is an asset and it's an asset they need to invest in. Most guys will say that they don't have the budget, or they only have this, or they only think its value is that. The truth is that strategy doesn't really work. Here's a group of people who always talk about having a plan, but when it comes to their marketing budget, they don't have a plan.
So, just like people need an investment strategy, advisors need a marketing strategy.
Exactly. The first thing in their marketing plan should be to create a messaging architecture with what their value propositions are and list out what makes them different from others, not make them the same. What is it in their skills and experience that makes them different? They need to budget for it because that's the first impression. What advisors don't understand is that the process goes like this: it's still a referral business, people are still getting referrals from clients or from other centers of influence. If it doesn't run on mobile, if it hasn't been updated it in the past two years or if it's a template either in stock photos or in language, people are going to notice.
Watch our webinar recording with April Rudin here
How should they get started?
Number one: they should start with creating a budget for marketing that's realistic. That's more important than taking people to lunch because they don't know when people see their website, or how many people have abandoned it and haven't told them. Like I said, frequently I'm the one who tells them, "Your website sucks." Before that happens, they should know if their website sucks. They want to be ahead of the curve. Number two: the best practice would be no templated website. You don't need stock photos or stock language.
When you say "no stock language" what do you mean by that?
The word, the content on the website, needs to be customized. What are your passions so that you can connect with other people? There should be lots of different entry points on the website and on the home page. There should be a thesis and an image, then something that draws people in. But less is more; they shouldn't tell their whole story because it negates the reason for anyone calling.
That makes sense. How do they make sure they appeal to the right audience?
You want to pique their interest by giving them enough information about you, what your skills and experience are, and also who your target market is. A lot of financial advisors try to appeal to everyone. I do high net worth financial services marketing, of course I could do a website for a hair salon, right?
You could!
Remember, your website is your first impression to so many potential clients; how it looks and what you say speaks volumes about who you are. Here are three main takeaways from April:
Create a realistic marketing budget worthy of that first impression
Understand your audience and focus your message
Differentiate yourself by avoiding canned materials, messaging and format

If you'd like more details from April as to how you can bring a digital strategy into your existing traditional marketing plan, the latest digital marketing trends and how AI tech can work with wealth management, check out the recording of her 40-minute webinar.