We're excited to announce the latest release of the Kurtosys platform which includes advanced document production analytics and the Studio Wizard app builder, all enabling you to create, manage and deliver better investor experiences, faster.



Document Production Center

analytics
This release sees advanced analytics capabilities added to the Kurtosys Document Production Center, enabling you to optimize your document production process. Through the new dashboard widgets added, you can get accurate data to drill down and find out why documents are inaccurate and at which steps of your workflows delays and bottlenecks are taking place. With the new Kurtosys analytics widgets you can self-diagnose your production issues and determine where improvements need to be made.
Furthermore, having this level of detail on your production center workflows also enables you to easily report on whether your workflows comply with regulation relating to the on-time distribution of documents, for example.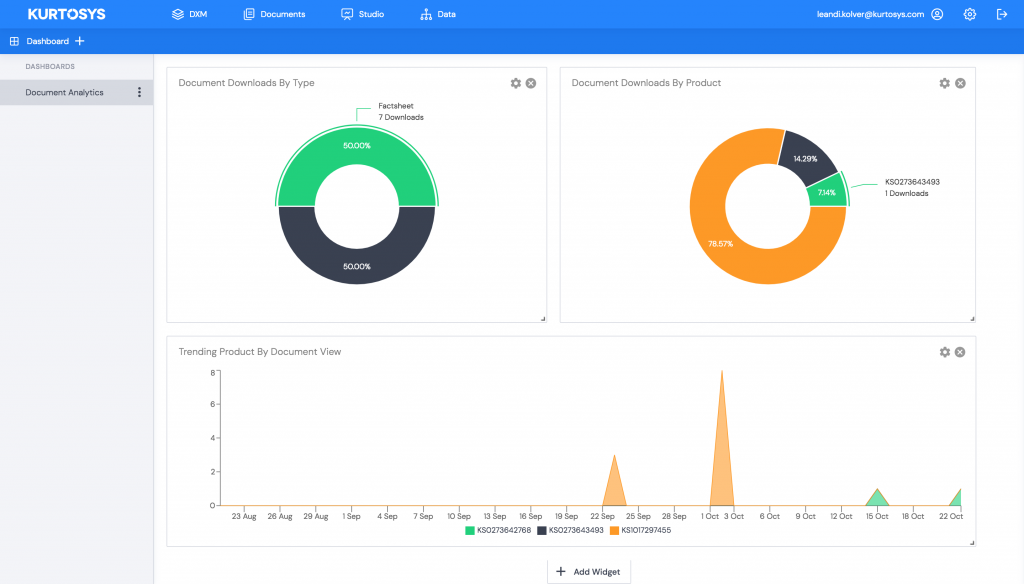 The new Document Production Center analytics widgets added include:
Workflow Duration – see how long workflows take to be completed as well as the average completion time for the entire workflow run
On-time Workflows by Percentage – see how many workflows within a specific period was completed by the target completion date.
Workflow Exception Reasons – see what the most common issues in your workflows are by analyzing the most-used exception reasons.
Workflow Accuracy – see how accurate your workflow runs are, i.e how often errors were picked up and information had to be amended.
Workflow Average Complete – see how many documents in your workflows were completed.

In addition to using the new pre-set dashboard widgets listed above you are also able to download all the data relating to your production workflows, allowing you to do your own analysis on the data for further process optimization and advanced reporting.
Additional document production features
Furthermore, this release also includes the ability to add a document generation target date and distribution target date to your workflow runs, to improve accountability and promote on-time document production and distribution.
You are also now able to set up global exception reasons to be used across your Production Center workflows. By setting up the most common reasons documents need to be amended during the course of the workflow, you make it easier for your team to manage the process, ultimately saving them time and speeding up your document production process.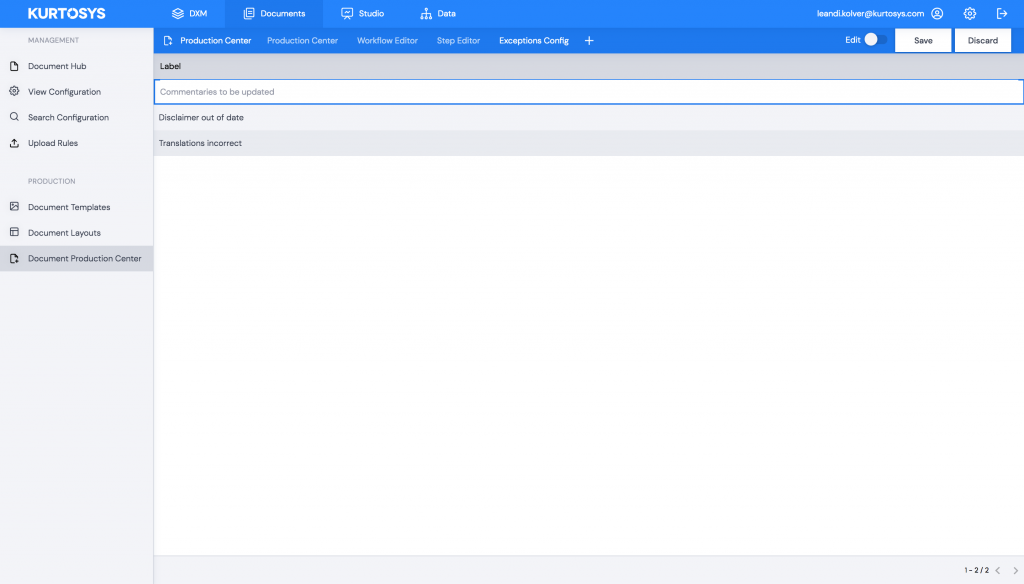 Studio Wizard
The new Kurtosys Studio Wizard makes it easier than ever before for you to create powerful digital experiences yourself, without having to code.
The Studio Wizard enables you to build sophisticated apps to use across your websites and marketing documents easily and quickly. Choose from our vast library of app templates and configure it to match your company's branding in minutes – all from within the easy step editor.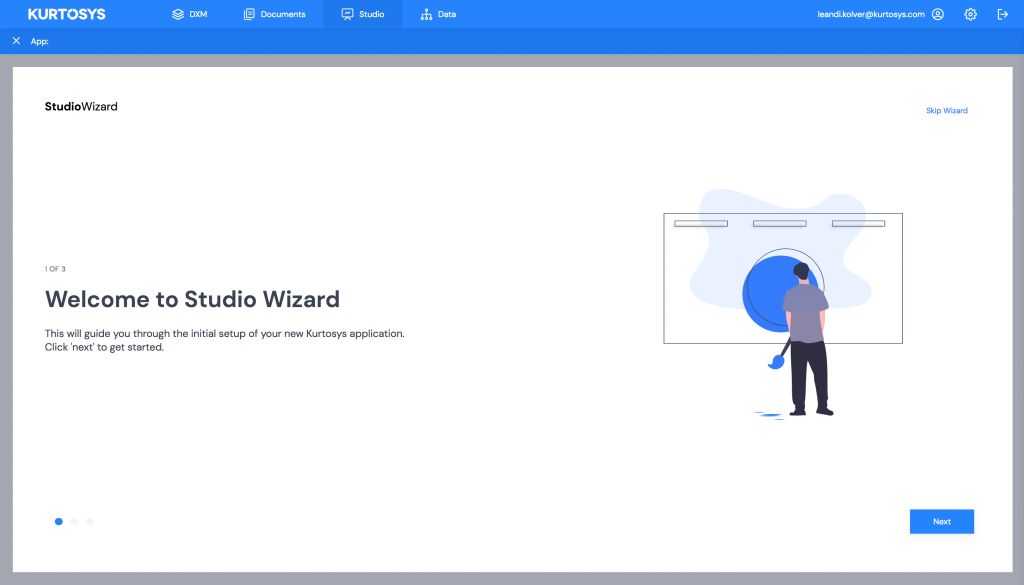 Studio Themes
The Kurtosys Studio themes feature enables you to speed up time-to-market for your reports and marketing material.
With Studio themes, your designers can set up app style templates based on your corporate identity, which can then be used to build on-brand apps quickly and efficiently. Once created, your company's theme will automatically be applied to the apps you create, dramatically reducing the time required to build an app for your website and marketing documents.