The latest Kurtosys release includes enhancements to the translations module and the introduction of Kurtosys Studio – a module that will ultimately allow you to configure apps for your fund website with zero coding knowledge required.
The most notable new features are:
Translation module enhancements
The latest release brings about various enhancements to the Translations module enabling you to manage your translations with greater ease. The new translations features included in this release are:
1. Filter translations using the search bar – you can now search by any phrase or translated phrase.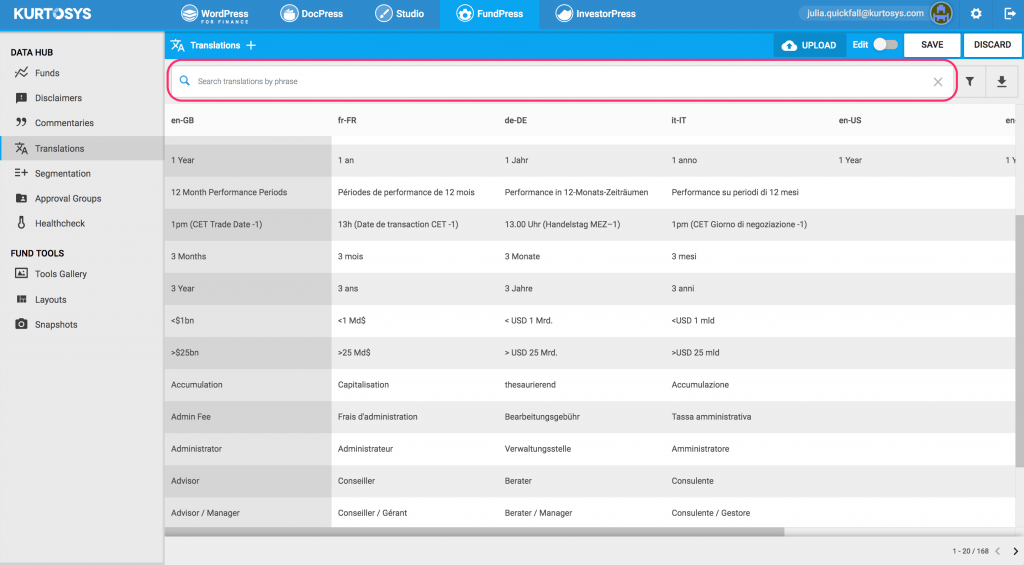 2. Search results or page results can now be filtered by culture using the filter function.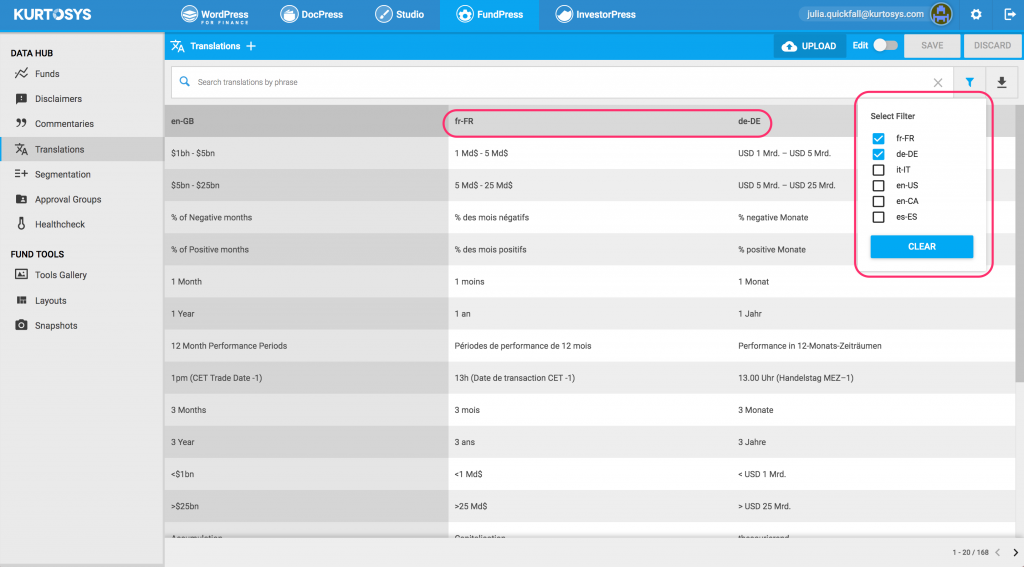 3. You are now able to upload multiple translations using a manifest file. You can download the manifest template (and specify cultures in needed), upload through the UI and the system will identify new entries and edits.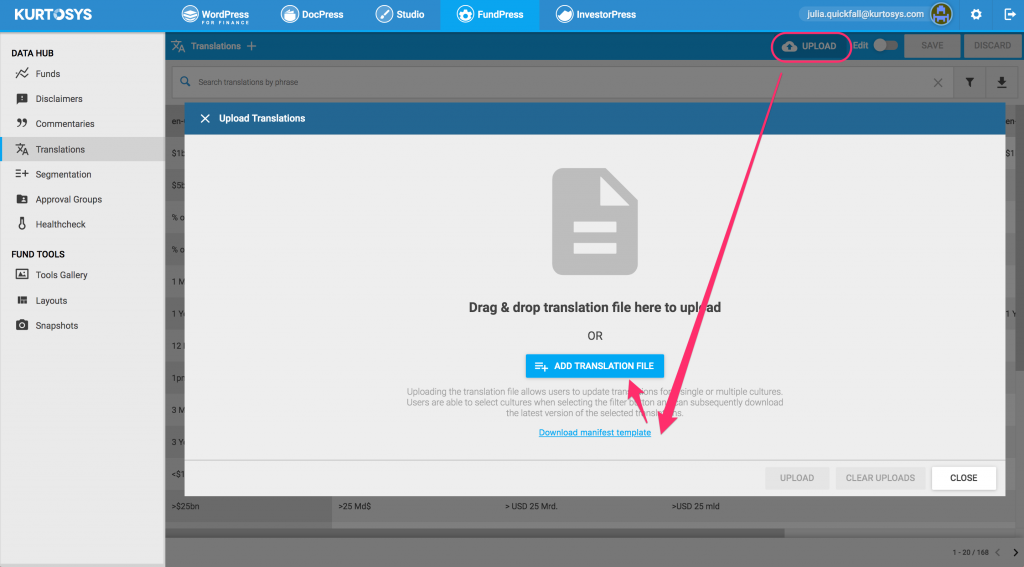 4. Search results can now be downloaded in excel file format.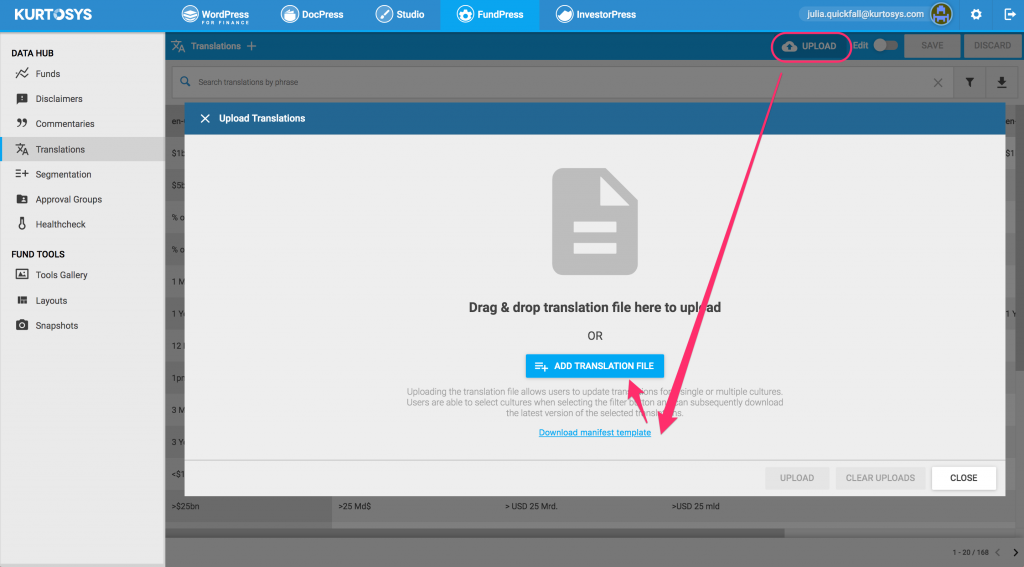 5. Users are now able to delete full translation entries when in edit mode.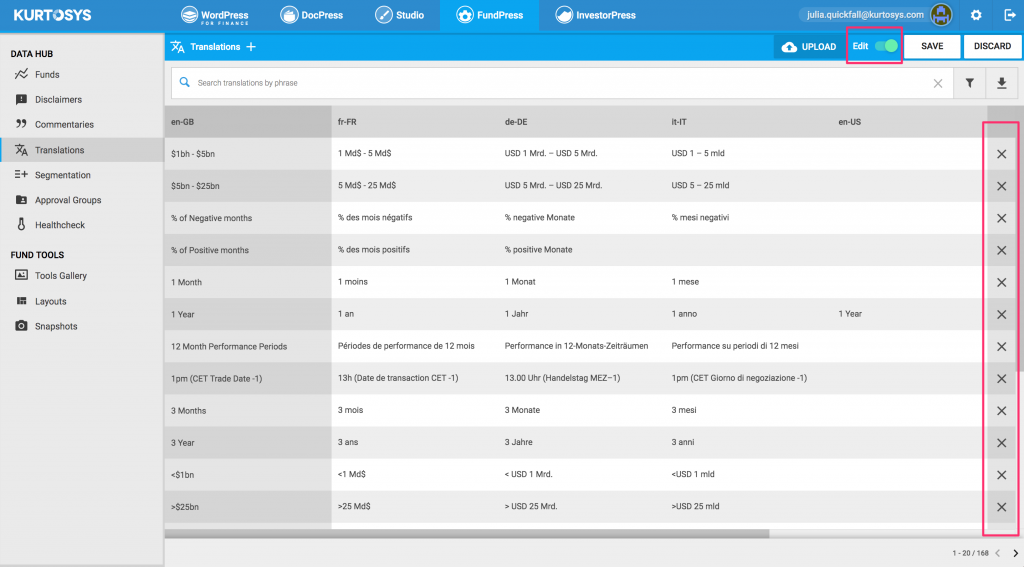 6. New single translation entries – You can now add single entries directly from the translations table (previously this was configured in a slide out panel). This makes for a simpler user experience for clients with a large list of cultures as they can easily switch between different cultures when adding new translations.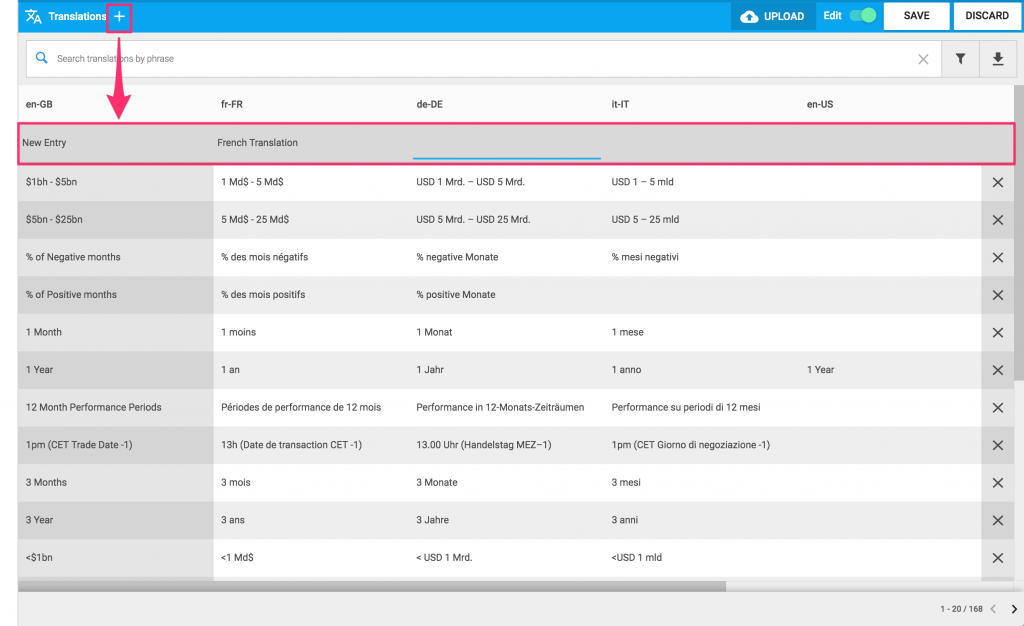 7. Edited translations are now highlighted with a blue dot before saving your changes.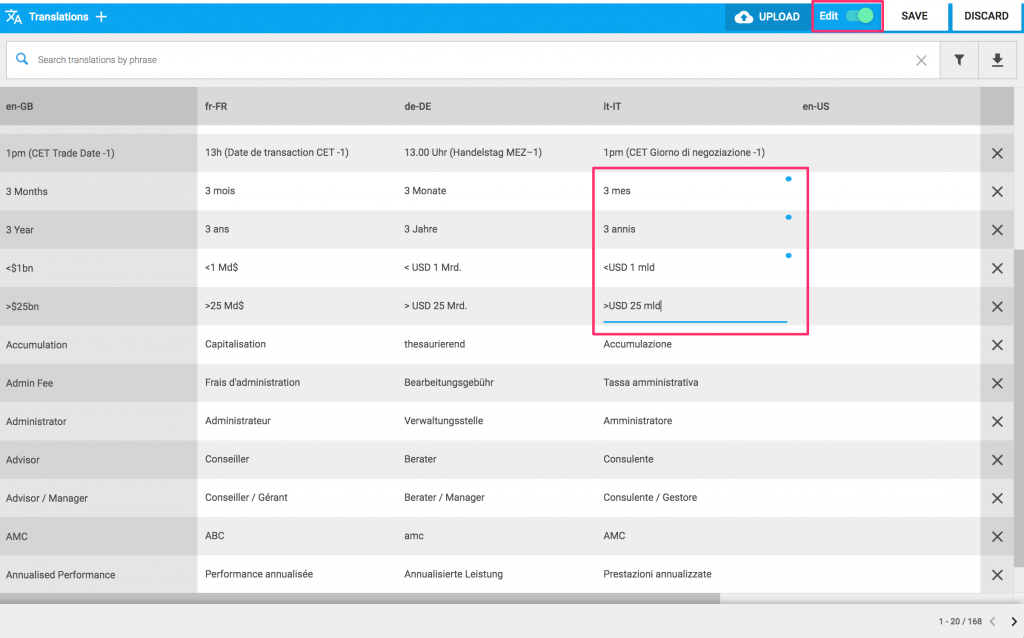 Introducing Studio
In this release we have restructured our tabs along the top navigation of Kurtosys. This order reflects our product demand and makes space for Studio– a module that will ultimately allow you to configure apps for your fund website with zero coding knowledge required. Please note that clients will only see the products relevant to their contract.

Activity Tracking
All clients now also benefit from the Activity Tracking Module under System Administration that was introduced with the previous Kurtosys release. The Activity Tracking module enables you to track basic activities in the system under FundPress, DocPress and System Administration along with who performed the action and when.

In addition to these features the release also included various bug fixes and enhancements. For more information on these please refer to the full release note on help.kurtosys.com.