This week's edition of Kurtosys Spotlight is a FundForum special!
Folks from all across fund management flocked to Copenhagen (FundForum's new home) for one of the industry's most prolific and celebrated events, full of insightful talks and discussions on the future of funds.
In this roundup, let's take a look at what unfolded this week: the main talking points, people to follow, our own representative's perspectives, social media highlights, videos and picture galleries! As you can see, most of the content comes from social media, showing the huge effect that these channels for spreading the messages from the event industry-wide.

Featured Digital Talks
With FundForum bringing together the most innovative minds in the industry, there's a wide array of excellent speakers that graced the stages at the event this week. Notably for the digital spies here at Kurtosys, much of the conversation topics revolved around the digitalisation of the industry, it's challenges and effects on firms going into the future.
With this is mind, here were some of the most prominent digital leaders speaking at FundForum this week those to keep an eye out for at future conferences!

Erik Brynjolfsson
Whilst not particularly involved specifically within the asset management industry, Erik Brynjolfsson is an acting professor at MIT Sloan School of Management, specialising in all things tech, including AI and machine learning. As the Director of the MIT Initiative on the Digital Economy, Erik has plenty of salient points on how the internet is changing the global economic outlook, as shown by videos like this from Twitter (you can also follow Erik @erikbryn).
You can't manage what you can't measure. And we're getting it all wrong when it comes to today's internet-fuelled economy, argues Professor Erik Brynjolfsson (@erikbryn), Director of @MIT's Initiative on the Digital Economy. pic.twitter.com/IQfSB69pcY

— World Economic Forum (@wef) May 24, 2019
On Tuesday, Erik hosted the chat What does the Triple Data Revolution mean for your business? From mind to machine, product to platform and core to crowd, talking about all things we've been discussing at the Spotlight: data, human and robotic cohesion and new platforms. It seems to have gone down a storm too:

You can also follow Erik on LinkedIn.

Daniel Andemeskel
Another advocate of all things AI and technologically advanced, Daniel Andemeskel took to the stage on Tuesday for the following talk: What impact will the digitalisation and tokenisation of assets have on the future shape of investment management? Three different perspectives on the new opportunities and challenges for incumbent and emerging businesses across the value chain.

As explained here in the title, Daniel is concerned with how one of the biggest talking points in the investment industry – digital assets and tokens – can be used for good, or indeed the many pain-points that are associated with such assets. Daniel is Director and Head of Innovation Management at Universal-Investment and looks specifically into the next generation of fund services; think blockchain, machine and big data to better further the capabilities of firms to service their customers.

Daniel is a member of many blockchain forums and has worked with various markets partners and academics on the learning and development of cryptocurrencies.

You can follow Daniel over on LinkedIn.

April Rudin and Dr Robin Kiera
Two of the most sought-after speakers from wealth management's social sphere are April Rudin and Dr Robin Kiera. We've been lucky to host an interview and webinar with April, Founder and CEO of The Rudin Group, who specialises in the digital trends permeating the wealth management sector, and act as a superstar influencer on social media, along with Robin, a professional thought leader and speaker in the financial world from Hamburg.
April Rudin, Founder and President @therudingroup and the number one wealth management influencer, joins us in half an hour at #FundForum International in Copenhagen! Not a session to miss! pic.twitter.com/iY7KZXB7Yh

— FundForum (@fundforum) June 26, 2019
Here we go again: Leaving #Hamburg. First stop #Amsterdam for clients and @TheDIACommunity conference (a must see event) then to #Kopenhagen for @fundforum to have a great session with April Rudin @TheRudinGroup – can't wait for that. If you want to meet up just ping me. pic.twitter.com/QqWRgMbYiL

— 🔹Dr. Robin Kiera🔹 (@stratorob) June 24, 2019
Luckily, Wednesday saw both individuals team up for an excellent session on what financial institutions (particularly wealth managers) need to do in order to stay ahead of the game, and why banks are missing out on the digital wave, setting them worlds apart from the modern day customer. Many of their salient points are listed in this popular roundup post from LinkedIn:

Be sure to keep an eye out for April (@TheRudinGroup) and Robin (@stratorob) on their Twitter pages, where they regularly feature in interviews and their own vlogs touching on many topics covered in this FundForum discussion!
Finally April and I met at @fundforum. Thanks for inviting me to your panel at 11.45 @TheRudinGroup #insurtech #fintech #wealthtech pic.twitter.com/zEuWrI1Gvn

— 🔹Dr. Robin Kiera🔹 (@stratorob) June 26, 2019

Video Highlights
It wouldn't be a large-scale financial event without a few video precursors and updates.
On the eve of the event, PGIM made this insightful video in order to introduce the thought of augmented reality opportunities for fund managers to be discussed further at the conference. With futurism at the heart of much of FundForum's conversations this year, this certainly sets the tone for an exciting look into where disruptive technology can take us.
In augmented reality, find out how a Chilean lithium mine, a bustling emerging market seaport, and disruptive tech can provide alpha opportunities at @FundForum. #FundForum pic.twitter.com/x44UPNAS8Q

— PGIM (@pgim) June 24, 2019
And throughout the week, camera-people were working hard to document the lifecycle of Copenhagen's financial hub for us all to see, whether we were at the conference itself or elsewhere. 

The Inside Scoop
Hopefully attendees managed to stop by our stand and meet our Kurtosys representatives Mash Patel, Patrick McKenna, Paul Fawcett and Ray Aso for a chat – they all had an amazing experience in Copenhagen, and below are their own first-hand accounts of three event-filled days in the Danish Capital.

Mash Patel, Founder & CEO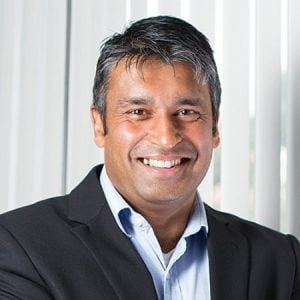 FundForum 2019, set in the wonderful city of Copenhagen, served as an excellent venue for this marquee industry conference. We were fortunate at Kurtosys to have a stand set very nearby the main entrance to the Exhibitor area, which allowed us to showcase our technology and meet attendees throughout the three day event.

The conference was well attended and we managed to speak to many prospects, existing customers and partners, whilst also reacquainting ourselves with old industry friends. The fact that we had changed so much as a business and were able to communicate this to a big audience made the conference valuable for us both in terms of timing and amplification of our brand. All in all, it was well worth the investment from a time and money perspective. If I was in charge of the conference – and I recognise I'm not – I would make three key recommendations for next year:
There should be a dedicated stream to 'digital transformation' with facilities and equipment for tech companies to do live demos.
I would invite speakers from outside the industry, or even a celebrity or two, to make the event more attractive.
I would challenge the content of the main stage; whilst topics like ESG are highly "now", I would encourage much more conversation about how the industry is now sitting in a very precarious position in terms of its own survival, and we deny this at our peril.  

Paul Fawcett, Director of Sales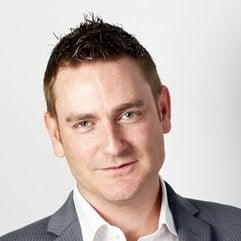 As it was our first FundForum conference, we had high expectations, but it delivered on its promise.

In a nutshell, the hall was filled with industry leaders in the asset management sector, alongside some very well-known faces that Kurtosys has engaged with over the years. As Women in Finance was a hot topic, April Rudin and Manuela Froehlich seemed everywhere all at once, and it was great to see them all on stage throughout the week.

There were some big names exhibiting: Blackrock on the growth of investing focus (with their new index business); Pinebridge had an amazing noodle bar which I frequented too many times; Manulife – thanks for the great water bottle take away!; Matthews Asia and RBC for powering the day with their exceptional baristas… and of course BNY Mellon with their smoothies and cocktails to end off the busy days!

There were also great conversations about the direction of the industry, discussed with the world's largest management consultancies, who are ever present at events of this size – thank you EY, KPMG, Deloitte to name a few. We look forward to working with you to shape the digital transformation that this industry so badly needs.

Some new faces and startups in the blockchain space were quite the talk of the town; we had interesting conversations with Brickblock – real estate funds on the blockchain.
We are already looking forward to 2020 – watch this space!

Ray Aso, Associate Sales Director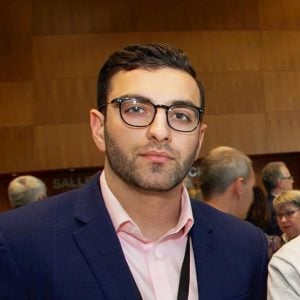 I've been to quite a lot of conferences, especially in the last 18 months, across the industry, but my first experience at FundForum was refreshingly rich in its content and atmosphere. We all anticipated it to be a busy week ahead, but we were practically sweating from walking around so much and talking to so many amazing people (and most likely compounded with only some aircon!) Nevertheless, it was great to bump into familiar faces and meet so many new ones to hear what they are working on now, and in the future.

As the rookie of the team, I enjoyed sticking around the main conference area to talk to people, and unfortunately didn't find time to go to a few more talks and discussions. However, those I did go to had some interesting takes on the trends that we are now seeing across areas of innovation and technology, as well as the rise in the widely popular contribution of ESG in global markets, and hearing about the recent launches of new ETFs. It's always difficult to build such strong rapport with people over the phone, so events like this are always critical in beginning such relationships, and I personally have found some interesting people to continue sharing ideas with. I'm certainly already excited to return to FundForum next year.

ETFs & ESGs
In keeping with digital developments, this year's FundForum has also lent much of its time to addressing the popularity of ETFs as low-cost portfolio building alternatives, investing in niche companies and industries, and ESGs, particularly considering growing concerns about environmental issues. The hype surrounding these particular investments is obvious in this update, acknowledging the conference's move to give over its final day to the ESG movement, as well as ETFs having its own full-day pre-event summit showcase.

There's been a whole swathe of information about ETFs and ESGs from FundForum's YouTube channel, featuring video interviews with three experts in the field by correspondent Emma Walden.

Bryon Lake, Managing Director, Head of ETFs at J.P. Morgan Asset Management looks specifically into the ETF market in Europe and the US as part of the conference's first ever ETFs summit, with Europe's more "fragmented" market as opposed to the States' "cohesive network".

Susanne Bolin Gärtner, Head of Fund Selection at Folksam, talks about the growing global trend of investment managers succeeding with their ESG strategies, the growing understanding on the topic and improving sustainability across portfolios.

And finally, if you've ever wondered if there's a link between these two acronym-based strategies, Investment Manager and Head of ESG Research at digital wealth management service Nutmeg James McManus explains their "synergy", the growing positive reputation of ETFs and the importance of having its own summit day at one of the globe's largest investment conferences.

For those more inclined to have a thorough deep-dive into ESGs, with evidence from the special summit day on Monday, Senior Writer at Formative Alex Thornton discusses some of the common themes that the ESG speakers on the 24th brought up in relation to what defines ESG, forms of assessing the quality of data, millennial investing and the future of smart cities in this excellent written roundup.

Social Snippets
Finally, we have a few select posts to display the fun times we hope that all the attendees had at FundForum 2019. Firstly, our own roving Kurtosys representatives at our fantastic stall handing out goodies and meeting great people, including April Rudin!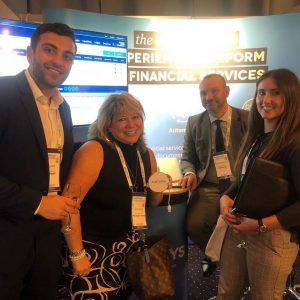 As well as this snippet of Wednesday's after party, with attendees able to let their hair down after a busy couple of days.
Who ever said finance geeks were boring? #Copenhagen #FundForum#l pic.twitter.com/HNxWkVNoA6

— Sara Sjölin (@sarasjolin) June 26, 2019
We hope you all enjoyed the invaluable insights that this year's FundForum had to offer to take into the year ahead. See you next year, Copenhagen!