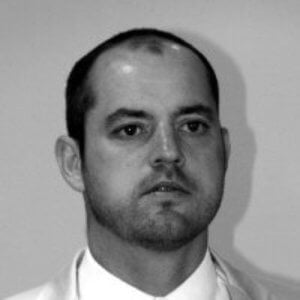 Alessandro Bonora is Kurtosys' Head of Design based in Cape Town, South Africa. He has simultaneously represented his home country as part of Italy's national cricket team. Having just taken part in the 2016 ICC World Cricket League Division Four tournament in the USA, we caught up with Alessandro to find out how the team got on, how he manages to work two starkly different careers, and how he honed his craft. 
Would you be able to give us a brief personal biography?
I was born in a small, picturesque town on Italy's Riviera, called Bordighera. Bordighera is famous for its flower industry, for being a favoured landscape subject of Monet's and for being a popular Victorian holiday destination for the English – perhaps I was destined as a result to have an interest in colour, art and cricket. My parents emigrated to South Africa when I was 2 years old and I grew up in Cape Town.
Italy never struck me as a cricketing nation – how did you get into the sport and who were your biggest inspirations?
I was schooled in South Africa and learned cricket as a part of the normal run of things there. I grew up supporting the Cape greats in summer – Kuiper, Le Roux, Kirsten and worshipping at the altar of Newlands cricket ground – and Juventus in the winter. To be honest, although very proud of my Italian heritage, I had no idea that Italy had a national cricket side. It was only when I was out of school and playing league cricket in Cape Town under the captaincy of the legendary Dutch cricketer
Roland Lefebvre
that I discovered this. Roland put two and two together and introduced me to the powers that be of Italian cricket. Italy has a long association with cricket as most of the famous Italian football clubs were started by the English as combined cricket and football clubs. AC Milan was, in fact, originally called the Milan Cricket and Football Club. But it has only been over the last 30 years, and largely thanks to the incomparable vision and passion of the Italian Cricket Federation's recently retired President, Simone Gambino, that Italian cricket has gained an international footing. Shortly after I finished my university studies, Simone and the Federation assisted me in getting over to Rome and becoming involved with the game there. I was hosted by the Lazio Cricket Club with whom I played and coached in Rome, while at the same time pursuing my career aspirations in journalism and advertising. It was all entirely unscripted and off-plan, but it was an incredible time and a great privilege. I ended up spending over 4 years in the Eternal City before returning to Cape Town but have continued to play for the national side ever since. My greatest mentor would thus have to be Simone Gambino. His unexpected ten-minute phone call and his unrivalled enthusiasm and vision for the game set me down this uncommon path.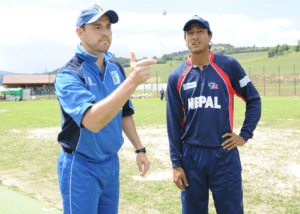 You recently played in the 2016 ICC World Cricket League Division Four tournament in Los Angeles. How did you get on?
We struggled. We had a young and inexperienced side, with half the squad new to this level of competition. Italian cricket is going through a generational change and with the standard of Associate cricket improving year-on-year it was tough going for our guys. Cricket in Italy is a minor sport and faces many challenges – unfortunately, we don't get to train together as often as our rivals and lack the structural and financial support of, for example, the USA. But for such a small nation we do punch well above our weight. We did manage to beat Bermuda – a first for Italy – and lost narrowly to USA,
the eventual winners
, and Jersey. Had a few things gone our way we could have seized those games and remained in the division, but were unfortunately demoted to Division 5 along with Jersey. On a personal level it was a challenging tournament and, as one of the most experienced guys, it was disappointing not to be able to convert some starts into match-changing efforts.
Having travelled with your team all over the world – from the Channel Islands to Australia – what have been your best experiences as an international cricketer on tour?
The destinations are certainly among the highlights – from the relatively familiar cricketing locations of Sussex, Belfast, Dublin, Glasgow, Edinburgh and Darwin, to the more exotic of Kuala Lumpur, Singapore, Hong Kong and Bermuda, I've been very lucky to see much of the world on the wings of cricket. Playing cricket in the bustling city centres of Kuala Lumpur and Hong Kong, with towering skyscrapers crowding in from all around, were particularly inspiring experiences. From a performance point of view, gaining promotion to the
final T20 World Cup qualifiers in Abu Dhabi in 2012
and playing against the more seasoned Associate nations of Ireland, Kenya, Holland, Scotland and Namibia was an incredible experience.
You have captained your national team on multiple occasions, which must be a great honour. What would you say are your career highlights (so far)?
I captained Italy for four years (from 2010 – 2013) and was lucky to play alongside an incredible group of players, most likely the strongest in Italian cricket's brief history. It was a great honour and we had some wonderful achievements, including gaining promotion to Division 3 at home in Italy in 2010 and booking a spot in the final T20 World Cup qualifiers in Abu Dhabi in 2012. Captaining that side, which included in its ranks former Australian international
Michael di Venuto
and country pro
Gareth Berg
, was an absolute honour. The standard of that tournament and the way in which we acquitted ourselves was superb. But aside from the captaincy there have been some great highlights. Beating Holland in ODIs for the first time in 2002 (by 1 run!), and then again in 2008, were epic matches and the winning feeling from those successes is something I'll never forget. Winning the European Division 2 title in 2004 and then the 2013 European Division 1 T20 Trophy in 2013 were also very special achievements. But there have also been some tough times – in Hong Kong in 2011 we were up against it and facing demotion after some truly draining, narrow losses. The emotions of that trip, how we went to the brink and were able to show character to bounce back to beat the USA in a do-or-die encounter and retain our spot in Division 3, remains a gratifying memory.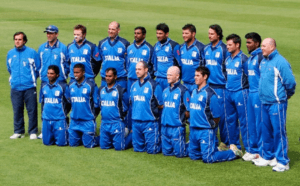 Are there any skills from cricket that you have transferred to your role as a designer at Kurtosys, or vice versa?
I believe that sport, and especially team sports, have great lessons for the working world. Cricket is sometimes referred to as an individual sport played in a team setting in that you have moments of intense one-on-one competition – batsman versus bowler – but this is always within the context of the greater team requirement. Most cricketers will tell you they'd rather score no runs and have the team win than get a hundred and end up on the losing side. Being able to play your part, to concentrate (this is an acquired skill), to hold your head and execute your skills under immense pressure, is the essence of being a team player. As is being able to bounce back from adversity. The smallest act at the right time, can make a massive contribution towards the final result. To put that mistake out of your mind and to focus on the next moment, and to still want to be part of the action knowing your fellow players support you, is what it's all about. I think cricket is also unique in the scope that it gives the captain. Captaincy in cricket is incredibly demanding and a huge onus is placed on the captain to respond to the moment and to use his resources wisely, and to the maximum effect. Bringing fourteen unique, ambitious individuals together can be a challenge and no team can win with one player alone, no matter how good. Often, the most successful teams are the happiest ones and have clear, identifiable traits: a definite culture (this is never the same thing mind you) and shared vision, focused and objective leadership, a sense of responsibility, and the cultivation of an environment in which individuals are comfortable in their roles and value the team's success over personal exploits. These are incredibly difficult to get right all the time. Camaraderie and the shared experience are at the heart of what we play for. This is a great lesson for how we ought to acquit ourselves in the workplace.
You are clearly multi-talented – how do you manage to juggle two such different professions?
Cricket is a great passion of mine but I have always played it as a keen amateur – I have been lucky to play and travel widely over the past 16 years as an international player and these experiences have broadened my horizons. But I have also been very fortunate to have employers who have been understanding of this and have afforded me the time to balance this with my career aspirations and responsibilities (thanks Kurtosys!). I certainly feel that it's important to pursue one's passions and that this feeds back into the work one does on a daily basis, but I'm also grateful that others have likewise seen fit to grant me this flexibility, taxing as it may have been for them at times.