With the nature of asset management changing all the time, it's important that fund managers are flexible enough to adapt to market conditions in order to achieve their aim of increasing assets under management (AuM).
With MiFID II regulations set to have a dramatic effect on the industry, fund managers have to make some difficult decisions about technology, restructuring and enhancing their in-house skillsets. However, they also need to be aware of the fact that their audience is also changing, and that in order for them to increase AuM they need to be tapping into new market segments.
While ultra-high net worth individuals with extensive portfolios obviously have a solid grasp on how investments work, there are many more people out there who have much more modest means that could benefit from wealth management. On their own, they may not seem like lucrative clients, but if fund managers can attract large numbers of them, then they could bring a significant boost to a firm's AuM targets. 
The many millions of people who don't have any existing relationship with the asset management industry are often put off by the potential risk and overall complexity of the industry. The world of financial services, and especially asset management, is awash with acronyms and confusing terminology, meaning many fear that their ignorance could cause them to make an expensive mistake.
This is why fund managers need to do a better job of communicating directly with potential clients, whether they have vast sums to invest or a much more modest nest egg. While in the past, asset management firms could largely rely on IFAs to act as an interpreter between them and the client, IFAs are increasingly unlikely to want to work with smaller customers, and a new digital-minded generation isn't interested in using them either.
In order to tap in to new market segments, and to reach the younger, more digitally-savvy investors, fund managers need to think about how they can be more consumer-friendly. At the moment, asset management websites are frustratingly difficult for visitors to understand – even for experienced investors – and we've written in the past about how they can do a better job with their digital assets.
There is a real need for fund managers to cut through the jargon and connect with customers in a straightforward, easily-understandable way. While some asset management firms have cottoned on to this principle, hosting jargon-busting glossaries on their websites, there's more to it than that. They should be trying to avoid using this difficult language in the first place if at all possible. Every difficult term that they do have to use should be explained straightaway. This applies to all content that they produce – whether advertising, content marketing, social media or anywhere else. Also, it's worth remembering that there are many concepts that it could be easier to explain visually.
At the heart of it, there is a very simple message that asset managers should be putting out to potential clients – we can help you make more of your money. It doesn't need to be much more complex than that, but what it is also important to communicate is that these clients feel like they are entering into a relationship with an organisation that will act as a trusted guide. They want to have everything explained to them clearly, usually through a digital medium.  
There's too much opaque language being used in the industry and it makes some people feel like wealth management just isn't an option for them. However, with the right approach, fund managers can help millions of people make the best of their money and put themselves in a position to have a retirement more comfortable than they thought possible. All that is required is that everyone talks to each other in the same language.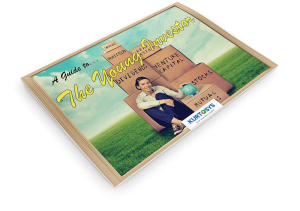 Kurtosys presents a short guide explaining what asset management firms can do to make investing an understandable concept for young people and how to connect with a whole new generation of investors.