When it comes to SEO, many think that as long as their home page shows when people Google their company name, they've sufficiently optimized their page for search engines. Think again. The asset management industry is as competitive as any other, and the pages that Google ranks when people search for funds or investments can make the difference between making money or not. Good SEO applies to every aspect of your website, so it's a best practice to treat every page as a landing page. The entry points to your website are not limited to the homepage.
According to Outbrain, "search is the #1 driver of traffic to content sites, beating social media by more than 300%." So, optimizing your investment management website for SEO should be a top priority for your marketing department.
Since we develop financial websites, we've become very familiar with SEO. Check out these common SEO mistakes on investment management websites that we've picked up on over time. Most are simple to avoid and correcting them could make a big difference to both your traffic and conversion rate!
#1 Ignoring long-tail keywords (or search terms) in your content
Since the Panda and Penguin updates in Google's algorithm, singular keywords are no longer as relevant. Think about what people use in search terms – and that includes questions.



Hint: Weave long-tail search terms into your content including titles, links and body copy.
#2 Not publishing regular content
Google has undergone many changes in the last five years such as the Panda and Penguin updates to their algorithm. Gone are the days of stuffing web pages with keywords. Google ranks content on many different criteria. The #1 search engine is now looking for high quality, original content. One of the best strategies you can adopt is to publish regular, valuable content alongside your investment/fund data such as insightful blog or news content.
#3 Broken links
Google hates broken links. Make sure you're regularly checking for both internal and external links to avoid being downgraded in SERPs. There are plenty of tools around to assist doing this, including plugins for CMS's like WordPress.

#4 Duplicate content
Syndicated news or blog content is usually fine, but if your investment website has a large number of product pages, make sure they are not all sharing the same text, page titles and meta descriptions. There are several ways to fix this issue, canonical links being one.
Hint: Getting a regular crawl report by using tools like Moz can alert you to issues like this
#5 Being mobile-unfriendly
Google recently released an update and there were a million articles around 'mobilegeddon'. The crux of the issue was Google introducing whether a page is mobile-friendly and adding that to their list of ranking factors. No one except Google knew the impact of this change, however with mobile usage at all time high, it seems foolish to ignore this shift in web visitor behavior.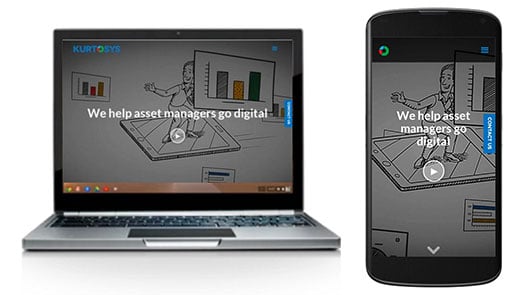 We've highlighted five fundamental SEO mistakes, but there are more. Download the whitepaper for the full list of 10 fundamental SEO mistakes.