Picture this.
A world where you can accurately and intelligently predict human behavior within your workforce.
Just think about how valuable this unknown information would be. Can you envision the potential strategic business growth that would be enjoyed by transparently collecting, understanding, and using this data, to impact the organization and its employees in a positive and meaningful way?
At Kurtosys, we are on a mission to deliver the most efficient, scalable, and client-focused investor communications technology for investment managers — powered by product innovation, long-term partnerships, and passionate people.
Our Leadership and People Operations teams are the custodians, in partnership with the rest of the organization, in building a culture where people are inspired and empowered to deliver the best work of their lives.
The next obvious question is, how?
Using people's data offers the opportunity to contribute to an organization's strategy by creating insights into what people can do to drive change. The contribution can thus be monitored in real-time, affording the organization and its workforce more agility in the delivery of strategic objectives and outputs, giving an even greater chance to avert any potentially unseen risks.
Technology makes it easy to seamlessly collect quantitative and qualitative data, giving us an index to work from, furthermore providing an opportunity through analysis to discern the level of impact at various stages of the employee lifecycle, which is priceless for any organization if done well.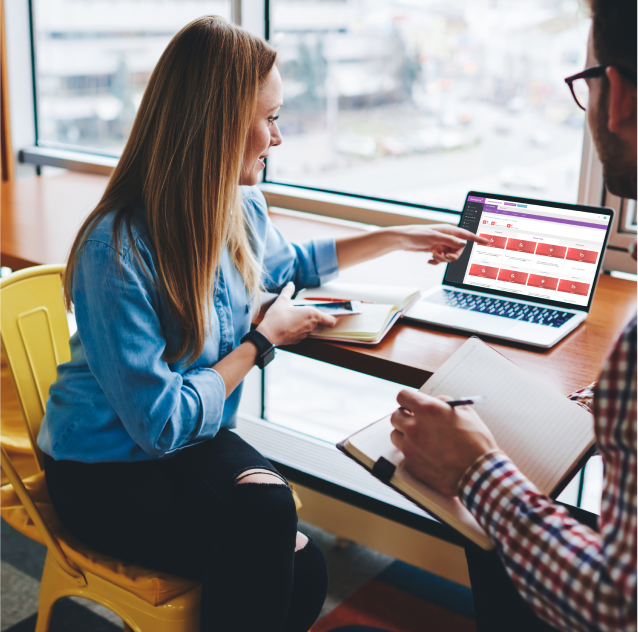 We took a decision.
We no longer wanted the Employee Experience to be left to hindsight, so we chalked up three main reasons to collect and use our people data, in the same way, you would use a GPS when navigating unknown territory:
We wanted to enable evidence-based decision-making capability, taking a lot of the guesswork out of organizational design.
We wanted to measure Engagement, Performance, Well-being, Diversity and Inclusion, Leadership, Job Satisfaction, Autonomy, Personal Development, Team Spirit, Commitment, Sustainability, Trust, and Innovation more effectively.
We believe feedback is a gift and having this would demonstrate the impact of our HR policies and processes on workforce performance, allowing us to address anticipated areas with specific issues and tailor incentives or as Lazlo Bock would say 'nudges' for change.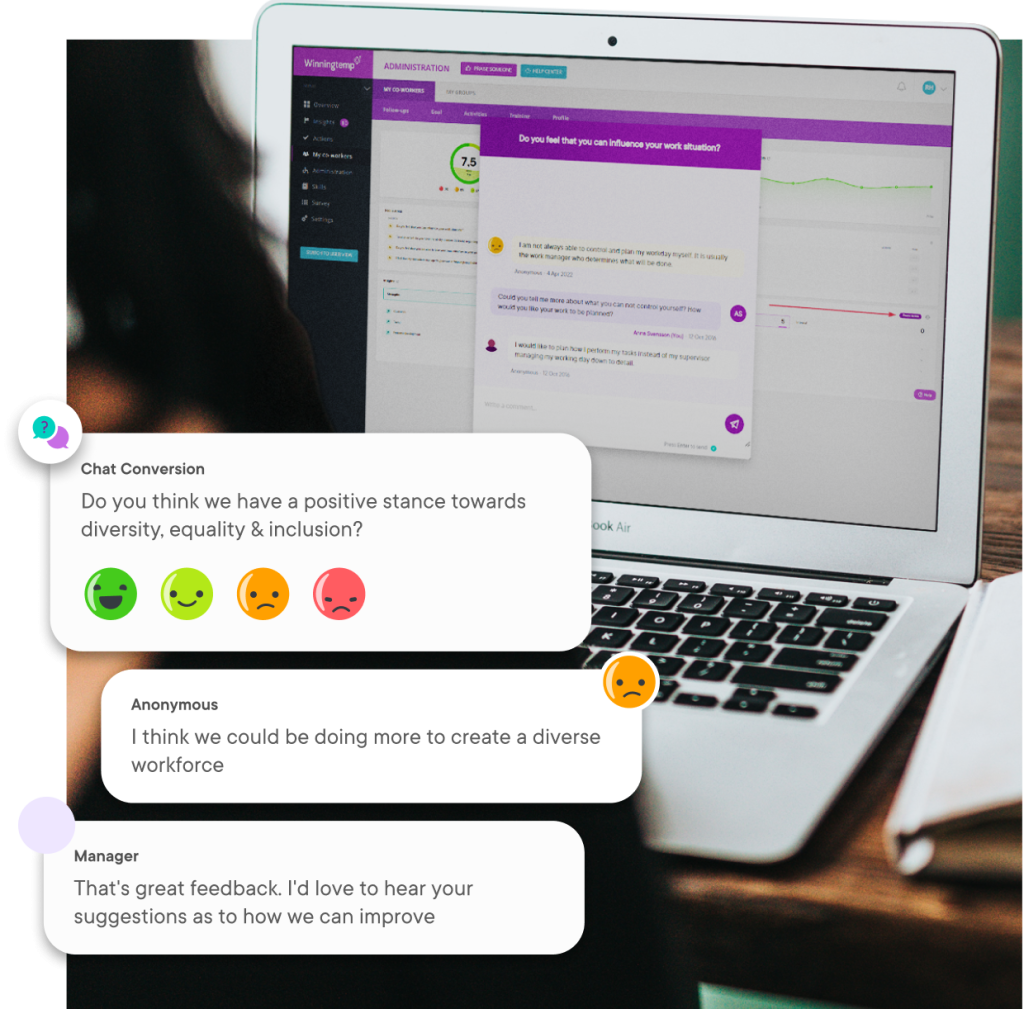 Our People Operations Team is small with only five humans responsible for understanding and administering the employee journey including but not limited to: Attraction, Recruitment, Onboarding, Development, Retention, Payroll, Separation, not forgetting Alumni across all four territories, ZA, UK, USA, and Luxembourg.
We set an objective for ourselves in which we wanted to increase our net headcount growth, decrease attrition, and increase the active engagement of our colleagues. We wanted to provide a space where we would receive open, honest, and candid feedback with consent, and measure our progress in addressing 'Temperature' in the areas we were measuring, as a collective whole. We wanted to report this back to the organization and the individual teams, and we wanted to do it without negatively impacting several of our core values including, Trust & Transparency.
After receiving the go ahead from our CEO Lee Godfrey, we partnered with a Scandinavian organization called Winningtemp, as the first step on our journey, to offering a World Class employment experience.  .
Our partnership allows access to the market's most advanced solution for managing and optimizing human resources. It is based on more than 600 scientific studies, and the AI-based platform helps managers and leaders visualize employees' development in real-time and to act based on insights that strengthen engagement and improve performance.
Through a series of easy and quick to use surveys, delivered once a week, containing six to eight questions, either on desktop or mobile phone we can display the results and progress on aesthetically pleasing dashboards which the whole organization and individual teams have access to.
The data is displayed in such a way that through a 'heat map' visual, we can see per pillar being measured what the mood or temperature is. Further to this, anonymous commentary can also be added by the respondents to provide further insight. Under the cover of anonymity, we expected we would receive true feedback, and we actively encouraged this.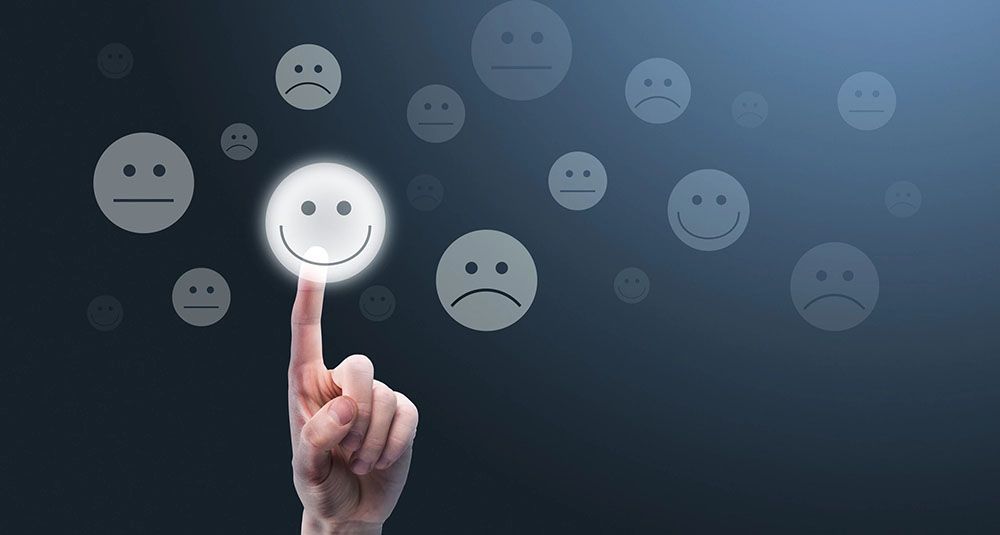 What were the initial wins?
Over the course of the first 7 months, we learned an immense amount about the wonderful humans who work here. We found that we were in fact tracking ahead of our expectations against the index, which is set against other organizations within our industry sector using the same tool.
We have seen our employee net promoter score increase from 9 to 21 over that period and we have managed to assist in removing some unseen limitations within our people management, allowing the organization to create new business rules.
We saw an upswing in our net head count growth now at 6% and a welcome reduction in our attrition by 10%. Our active engagement levels over the course of the last 5 months remain extraordinarily strong at a positive 91%.
There were also signs from the other side of the coin, in which we could perform interventions in teams tracking below index. We noted several areas of the organization who were detractors and because we have the data from the feedback loops within Winningtemp, we were able to create Focus Groups and allow for dialogue to ensue in pursuit of a better way of working.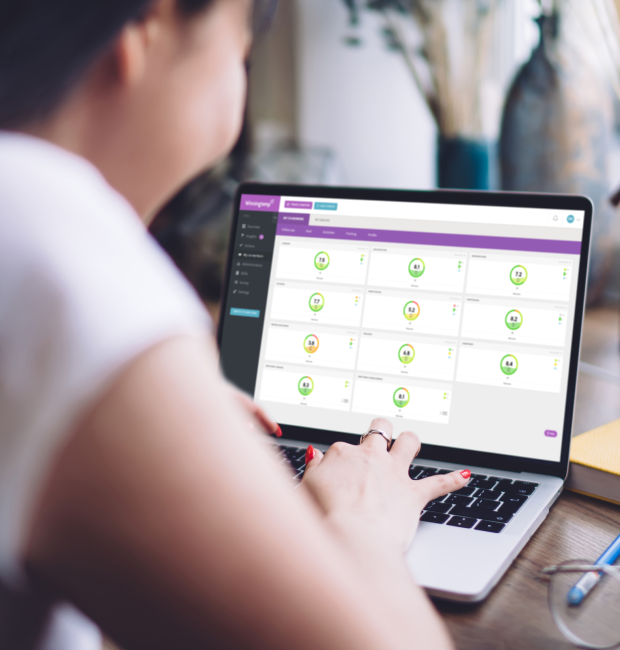 Along with the evidential data on how our employees were feeling, the technology suggested tips and actions which should be considered and taken to better manage employees and their expectations. We coupled this feedback with our learning objectives and got real insight into where we were strong vs where we were weak in employee experience, people management and overall strategy.
We said goodbye to any potential risk of group think… our employees told us how they felt about everything Kurtosys coupled with suggestions for better employee and client engagement. We received feedback on operational requirements, and it became extremely easy to see where the unwanted pressure and constraints were coming from and allowed us an opportunity to remedy swiftly. This moved the needle week by week allowing detractors to become neutrals and neutrals to become promoters. We continue to monitor this daily.
Additional Initiatives have been established and delivered upon, based on what we have learned. We have brought to life several changes for the positive, thanks to these feedback loops and focus groups:
Study policy introduced
Increased leave benefits
Long stay incentives for employees with many years of service
Spot awards for exceptional performance
Talent LMS partnership & LinkedIn Learning
Kadence booking tool for hybrid working
Lunch subsidy for those working in the office
Access to Ignites Europe, an FT company for industry insight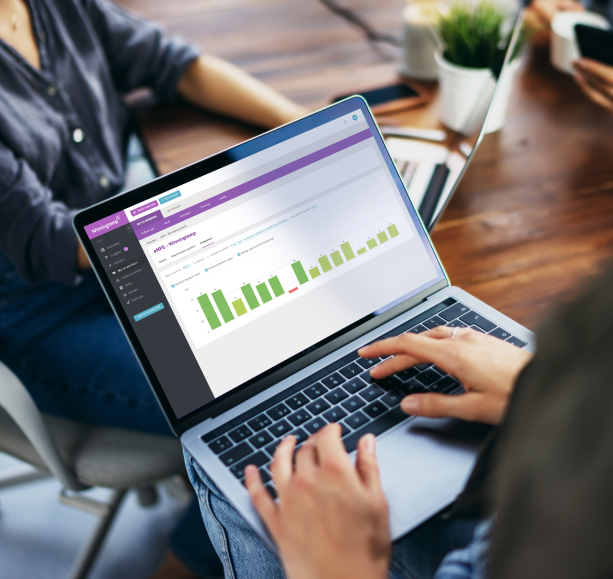 Summary
Collecting people's data is nothing new and has been ever present for more than two decades, however, what it has done for us as employees of Kurtosys, is it has provided an appetite for improvement both individually and collectively with metrics and measurement.
Traditionally this would have been realized by using exit interview data, however, at times this feedback can be hard to validate, as employees could potentially fear burning bridges or having their reputation damaged.
By continuously collecting real-time data from employees – from their first to their last day we can provide both a clear overview of the individual's development and the organization's current well-being.
With artificial intelligence and collected data, we can show the organization's long-term growth, while flagging acute problems that may be about to arise.
Through continuous analysis of the collected data, we can discern positive and negative deviations, which in turn initiate action proposals that strengthen the business going forward.
Overall, it helps reduce negative stress, absenteeism, and staff turnover while increasing commitment and satisfaction.
I could write for days on this topic alone. But what it distills down to is the following:
Create rapid, proactive, and reactive response processes.
Create quantified filters, as well as feedback platforms.
Action on the feedback

Finally, keep on refining your process, keep on managing expectations, and keep on providing REAL feedback.

Lee Watts
Head of People Operations at Kurtosys