There is a reality dawning for digital marketers in the asset management industry.  Their role is fast becoming narrower,  more focussed,  and arguably less open to the creative ideas that so many other digital marketers tend to enjoy in other industry verticals.
At first glance,  this is already sounding a bit negative.  But CEOs of asset managers rarely get involved in the details of digital marketing.  Digital transformation,  perhaps,  but digital marketing,  afraid not.  Over the past few years,  the focus of CEOs and their leadership teams has been directed towards honing strategy and marking out their territories and markets through better brand positioning.  It is now time for them to double-down on sales and distribution growth.  This will require better focus from marketing teams to deliver a more direct boost to sales performance.  Closer ties between the two groups will be required,  calling for increased marketing focus on important differentiators including those associated with a firm's approach to sustainable investing.
Why are we at a point where the role of digital marketing has shifted sufficiently to cause us to consider a reboot?  A combination of merger activity,  regulation and decoupling of retail propositions has led industry leaders to this place.
According to PWC there have been an average of over 75 deals per year since 2016 in the US market in the pure-play asset management sector alone – with wealth management included that number nearly doubles.  This consolidation has forced firms to refine strategy,  divert spend to cost rationalization programs and target only their most lucrative markets.  These factors combined are tilting digital marketing teams away from creative thinking towards bread-and-butter brand combination and platform consolidation.
Regulation,  and the compliance requirements that emanate from them,  is now also forcing asset managers to shift from a posture of sales-oriented marketing towards one of regulation-orientated marketing.  The regulations associated with sustainable investing,  particularly in the EU is amplifying this trend.  The world's regulators will follow suit,  specifically in the US where sustainable investing regulation is somewhat lagging behind.  Ask any Head of Sales and Distribution and they will tell you that a key inhibitor to distribution growth is lack of accurate data and associated distribution related disclosures/promotional guidelines across an increasingly complex selling environment.
These complaints invariably lead to their sales teams'  and clients'  inability to find accurate data,  documents or other relevant information at the right time and on-demand.  Unfortunately,  when they do,  they lack the confidence that this material is correct.  In this regard,  digital marketers get the flak,  but their ability to resolve these issues is highly limited and often thankless.  The consequences of this are that most digital marketers spend a disproportionate amount of their time coordinating data irregularities on their websites or tweaking factual product representations rather than applying creative thought to campaigning or product promotion.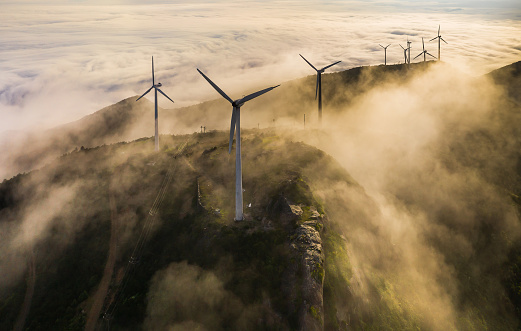 Finally,  retail propositions have become much clearer.  Take Abrdn where Stephen Bird,  their CEO,  has clearly laid out his vision for the future of the firm's retail proposition and his ambitions thereof.  His firm's strategy is not only robo-led but,  importantly,  sets out Abrdn's stall for what it means to attack the retail market.  Built-in advisory that is technology led and at arm's length from the manufacturing base.  Many firms are following or will follow suit when it comes to retail channels.  These are direct business-to-consumer business models that require a very different customer acquisition strategy to that what asset managers are typically used to.  This means further acquisitions, talent-hiring and delineation from the traditional asset management base.  The rump of what was called previously  "Retail"  is now firmly within the Advisor and Platform channels.  In that regard,  the entire business of asset management is now about business-to-business distribution.  Truth is,  it always has been.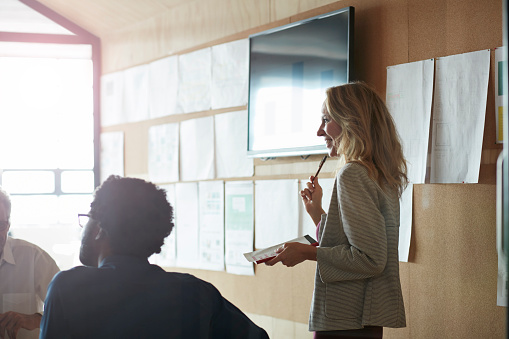 What conclusions could you draw? 
Asset managers need to rethink their organisation structure and collapse digital teams into one marketing team.  It would be far more efficient if everyone in marketing was "digitally" savvy.  "Off-page" marketing is highly tech-driven in any case.  That's what most other industries are doing or have already done.  This means two things: 
(1) Non-digital marketers need to be trained
(2) True digital marketers can have a direct say in global marketing rather than being at the end of a stick
Secondly,  operations needs to take control of digital data distribution and publishing.  The reasons are becoming increasingly more evident,  but the overriding argument is that operations own,  manage and are responsible for the data.  This logically means they should control it all the way through to publishing and distribution.  Whilst the vizualisation and presentation over data can always benefit from a slick marketing touch,  the overwhelming need for firms and their clients is that the data is eligible,  compliant,  and presented in an unambiguous manner.  Too much creative thinking inevitable leads to one of these three tenets being compromised.
Finally,  to those folks in digital marketing teams who have a more technical bent.  The real place where digital transformation is – or should be – happening is in client services and operations.  That's where digital reporting and the next generation of client communications technology is taking hold and needs your unabated help.
Kurtosys is a cloud enabled data and content publication platform for the investment management industry.  We help asset managers ensure that they build process automation into their distribution channels.  Our flexible data model allows customers to combine data from multiple sources – comprising administrators,  market data vendors and internal systems – to create a coherent set of product and portfolio data that drives client and regulatory reporting. If you'd like to learn more,  get in touch today.  Talk to our team and arrange a demonstration of how our tools and services can add value to your digital transformation.