Strengthen your fund buying experience
Drive more fund buyers to your products and delight your investors with a world-beating fund center
Less time spent searching for products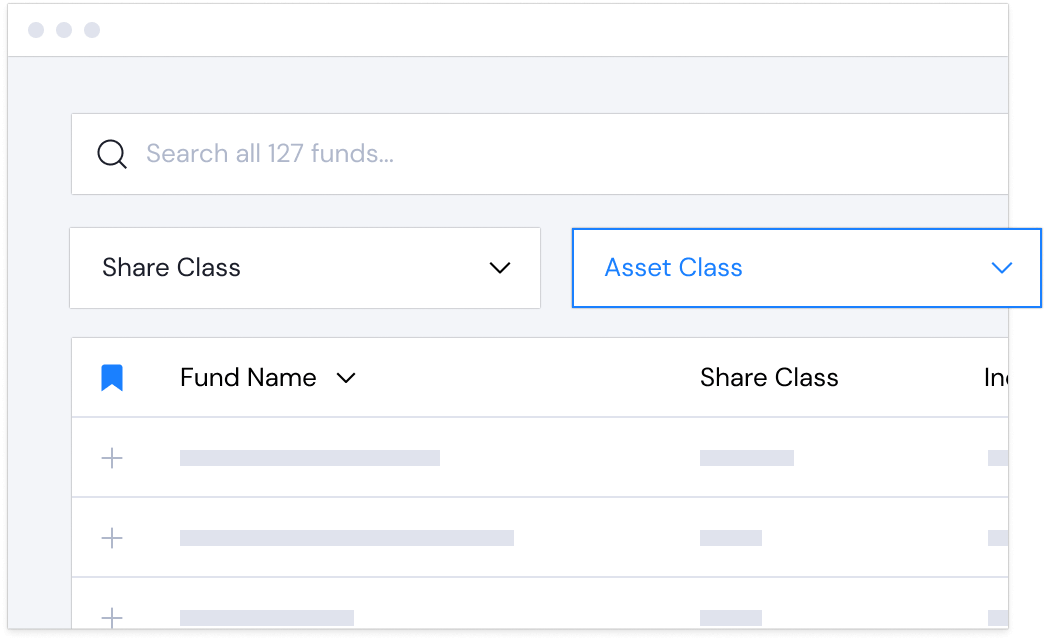 We've worked with hundreds of asset managers to understand what works in a fund center. Based on analytics and real user research, we've included the features that drive real user engagement and satisfaction, meaning you don't have to guess 
Our fund center can be quickly configured to your needs via Kurtosys Studio and includes hundreds of different options to choose from. This allows you to create an experience that is unique to you and your business.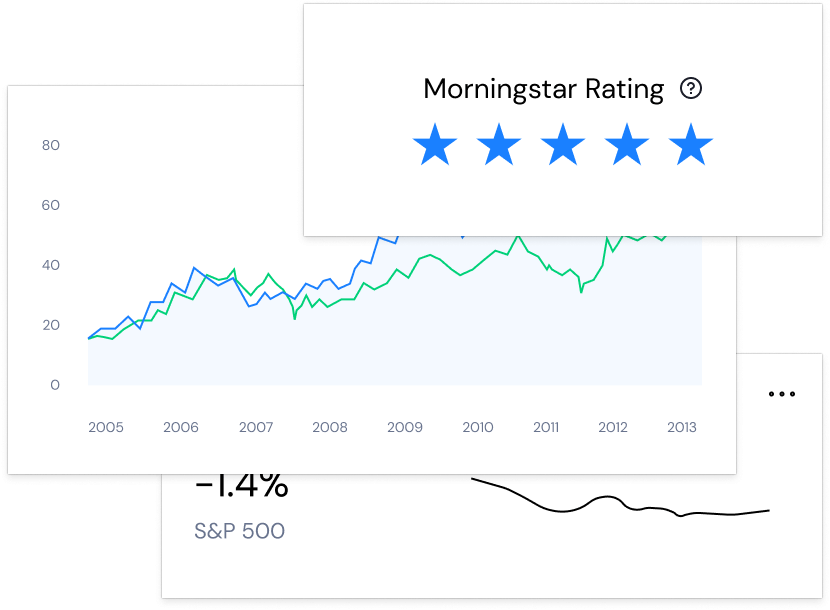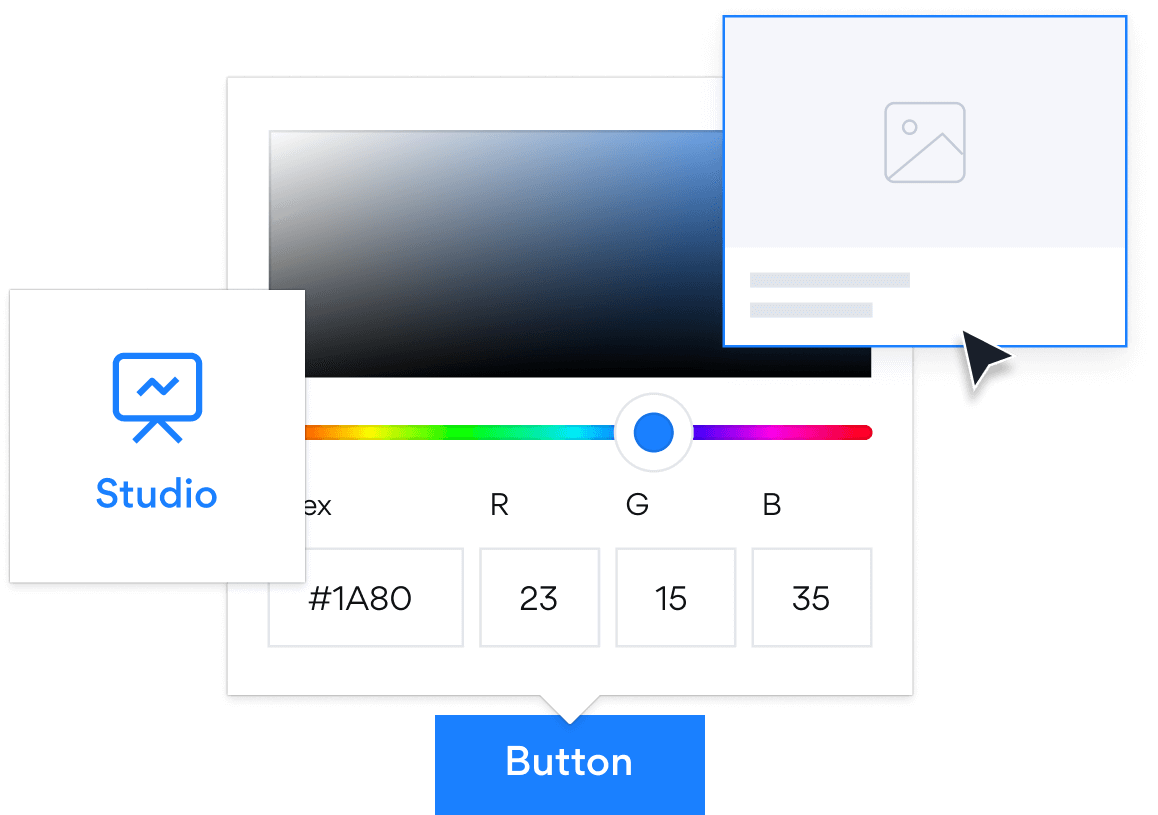 Delivered at lightning speed
Part of Kurtosys Studio, our fund center is delivered via configuration, not code, meaning it can be ready for use in days. Our implementation team can help guide and configure the solution for you to aid the process. 
Fund center integrates seamlessly with Kurtosys Data, allowing you to include reference, performance, allocation, and other data sets quickly and easily.
Compliance rules can be integrated easily via Kurtosys Studio. Need to add a disclaimer to a particular column? Suppress a performance timeseries for a fund with a short track record? All these and more are easily achieved.
Type ahead search, faceted search, sorting, and grouping are all natively configurable features of the fund center. You can also add tabs and different data groupings to reflect differences between product types. In addition, fund cards can be added to allow visitors to quickly explore products without moving off page.
Fund center also allows users to save commonly viewed funds in a watchlist and subscribe to receive alerts.
Connect your client and product data sets to Kurtosys via API or SFTP and enrich with compliance or localization rules. 
Configure your site, portal, documents and more using our intuitive and user friendly toolset. 
Create new experiences and outcomes for your clients and sales teams across the full spectrum of your distribution team.
Use in-built analytics to evolve and enrich your solution progressively with zero custom coding required.
Learn how Kurtosys collaborated with BMO Global Asset Management to build an enterprise global digital experience in six months.