Struggling with long-form collateral automation?
Automate your fund commentaries and cement a consistent line of communication between your fund managers and clients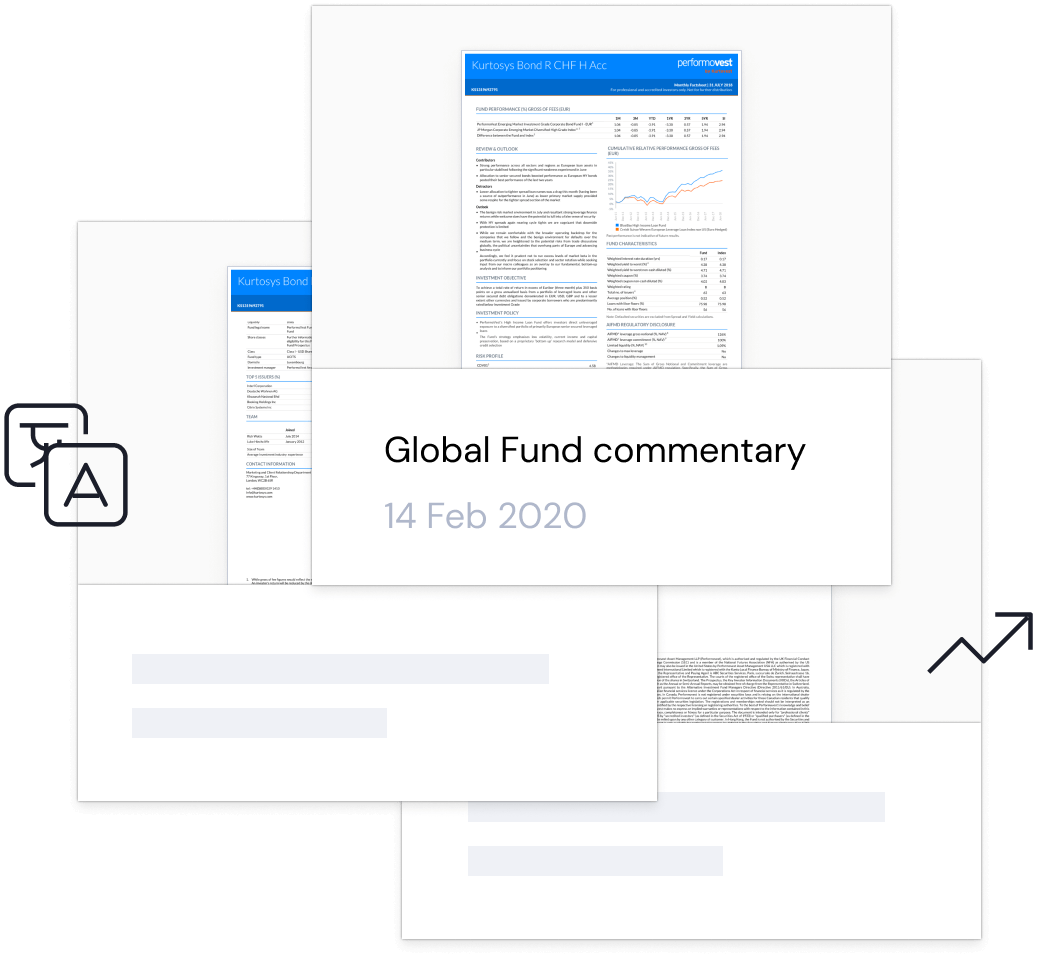 Kurtosys Documents allows marketing teams to automate the creation of periodic long-form marketing content, lowering time to delivery and creating capacity in the marketing team to create more engaging sales content for distribution teams and partners.
In tune with how you work
Our platform allows reporting teams to create a library of re-usable data components and to include them easily in Microsoft Word templates, with data automatically pulled from your internal systems.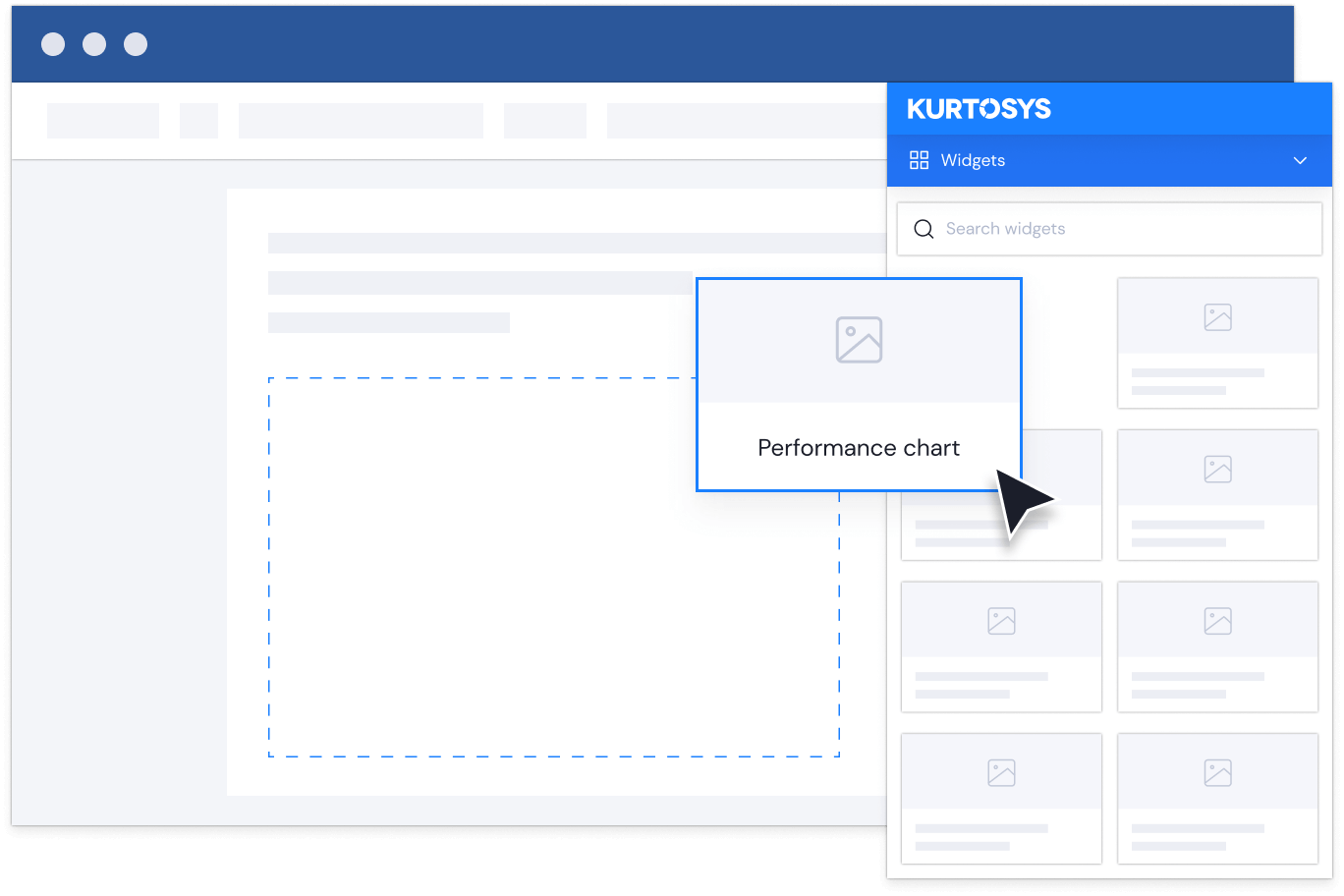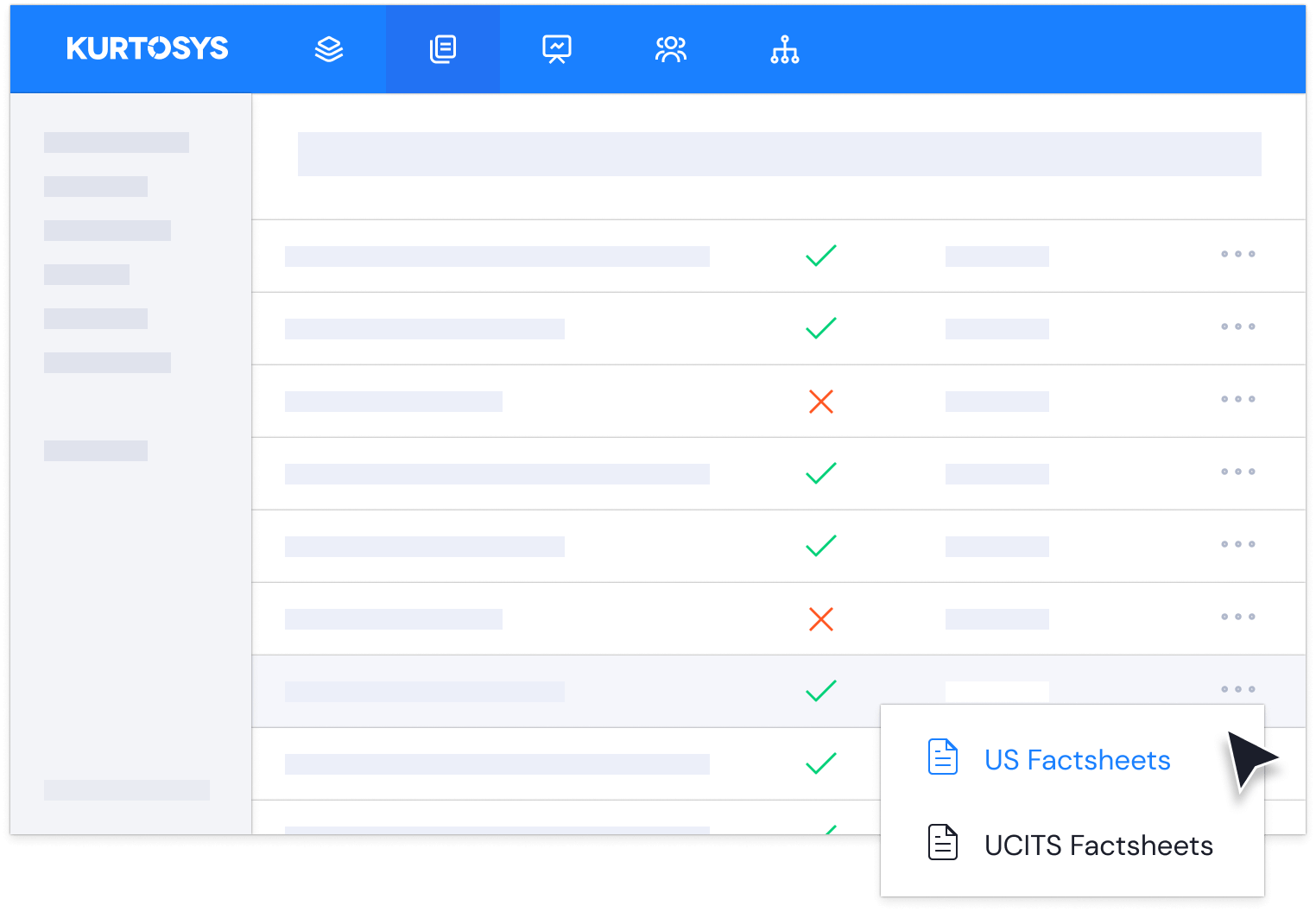 Our production workflow module allows you to automatically update content each month, merging in new text and data and producing finished PDFs in seconds. This lowers  compliance risks created by previous manual processes and increases efficiency
Leverage our library of pre-configured Studio components to power your presentations. Style and connect them to your data, then re-use across multiple different outputs. 
Drag and drop components into position in Word templates. Resize and optimize for the particular piece of content you are producing. 
Upload finished templates to Kurtosys then use them as the basis for automation workflows to produce thousands of different pieces of content from one document. 
Automatically push finished content to the to your sales enablement hubs, client reporting portals, and fund buyer communities. 
Connect your client and product data sets to Kurtosys via API or SFTP and enrich with compliance or localization rules. 
Configure your site, portal, documents and more using our intuitive and user friendly toolset. 
Create new experiences and outcomes for your clients and sales teams across the full spectrum of your distribution team.
Use in-built analytics to evolve and enrich your solution progressively with zero custom coding required.
Learn how Kurtosys collaborated with BMO Global Asset Management to build an enterprise global digital experience in six months.