Overwhelmed with managing sales presentations?
Sales presentation automation has finally arrived. Reimagine the power that a hyper-efficient sales support function can bring to your distribution team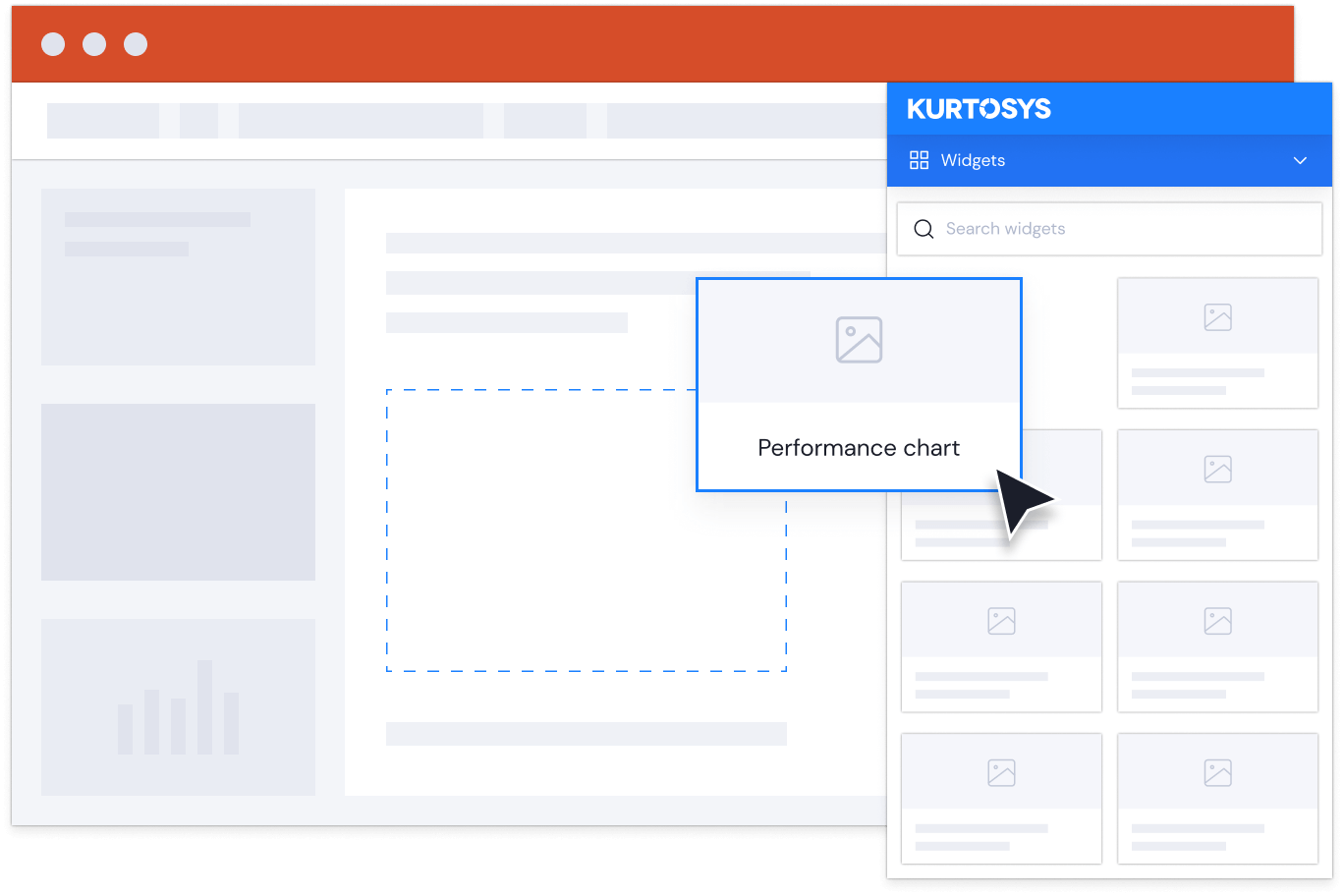 Integrated into your workflow
Our platform works directly with Microsoft Office365, giving you the full power of PowerPoint and Word while maintaining deep integration with your digital assets and fund data .
Sales support teams require sophisticated features for managing fund data and related content for regulated, cross-border fund distribution. Our platform respects this and is packed with features to ensure sales presentation are automated in a way that not not only makes them stunning, but renders them compliant to the intended market and audience.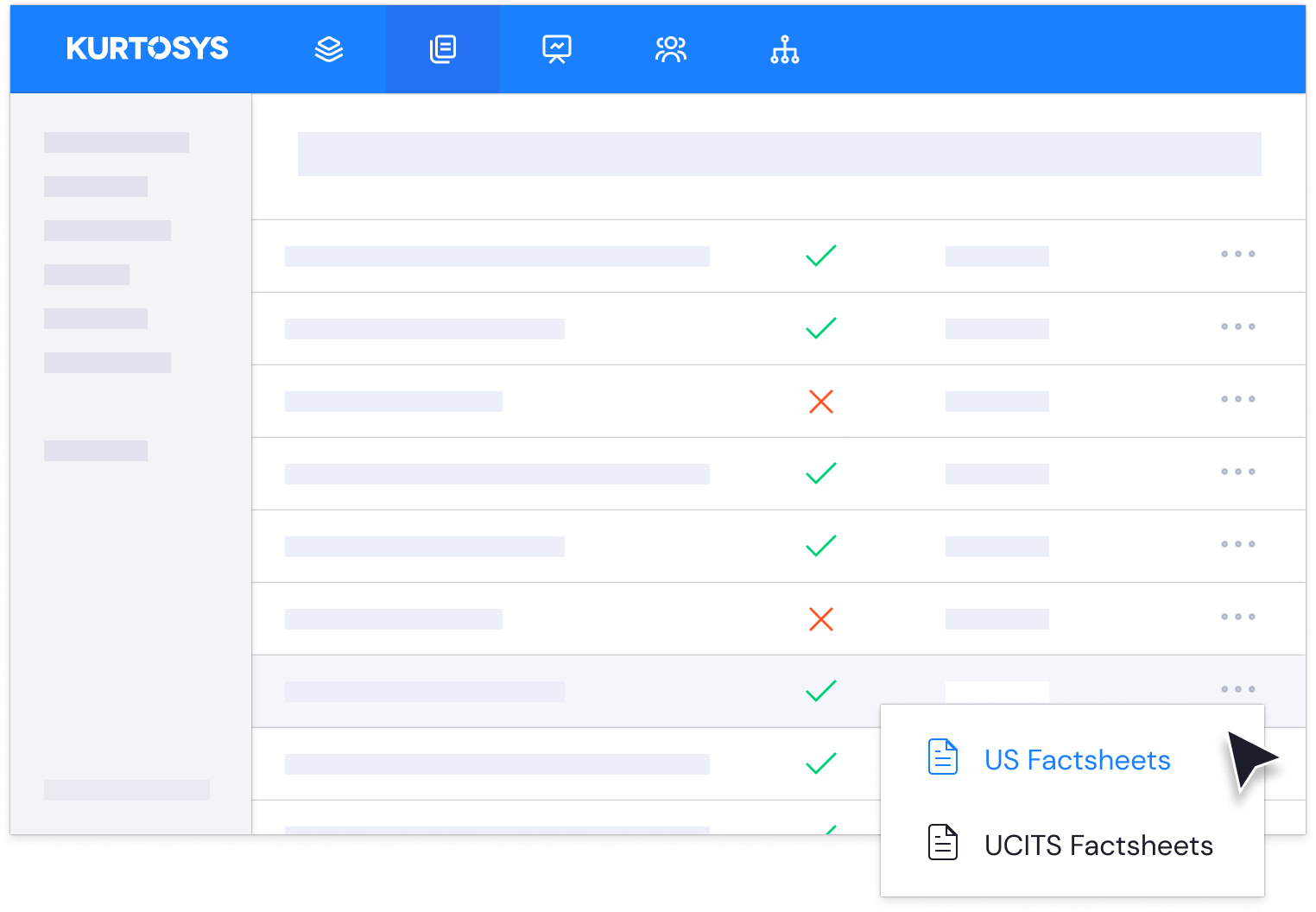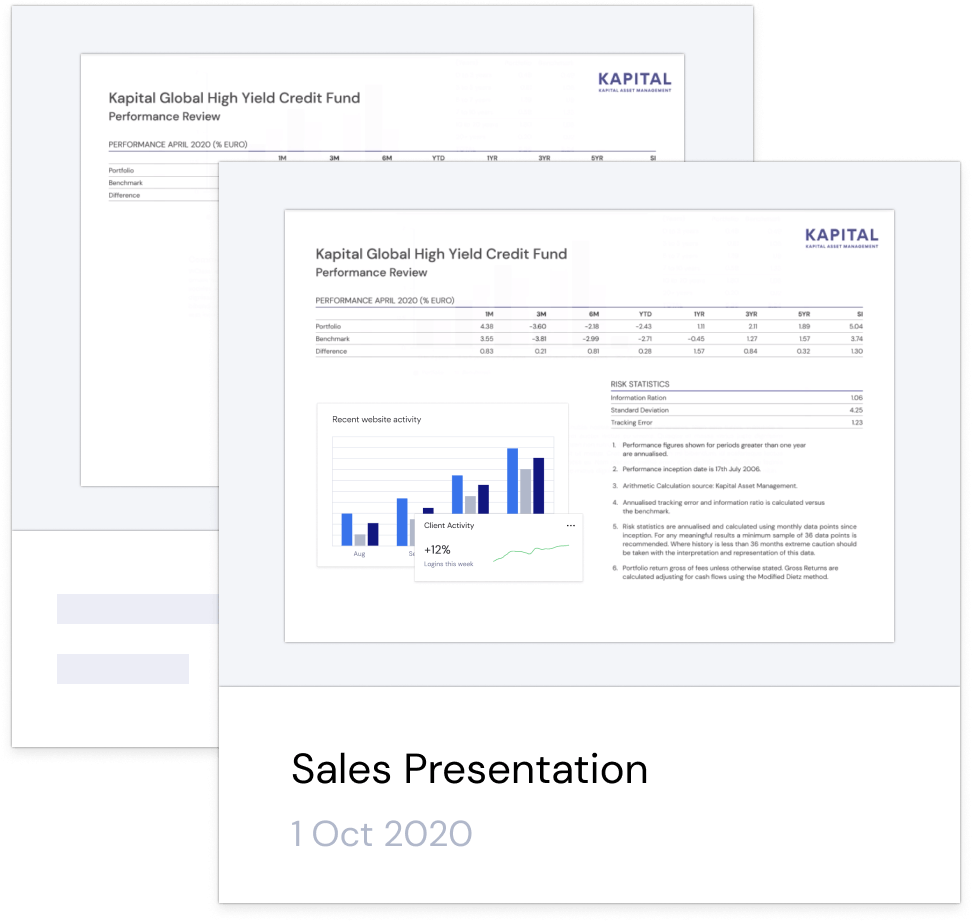 Enable your sales support team
Sales presentations take time to produce, require many different sources of content, and are subject to mandatory disclaimers that vary depending on market and audience. Address this challenge with technology that is built for purpose and underwrite your aspirations to mobilise sales teams like never before.
Leverage our library of pre-configured Studio components to power your presentations. Style and connect them to your data, then re-use across multiple different outputs. 
Drag and drop components into position. Resize and optimize for the particular piece of content you are producing. 
Upload finished templates to Kurtosys then use them as the basis for automation workflows to produce thousands of different pieces of content from one document. 
Automatically push finished content to the to your sales enablement hubs, client reporting portals, and fund buyer communities. 
Connect your client and product data sets to Kurtosys via API or SFTP and enrich with compliance or localization rules. 
Configure your site, portal, documents and more using our intuitive and user friendly toolset. 
Create new experiences and outcomes for your clients and sales teams across the full spectrum of your distribution team.
Use in-built analytics to evolve and enrich your solution progressively with zero custom coding required.
Learn how Kurtosys collaborated with BMO Global Asset Management to build an enterprise global digital experience in six months.