How to manage your site using Kurtosys DXM
Every site comes with development, stating and production environments which allow a user to manage and control versions across multidev environments. 
Uses are able to carry out the following actions within each site instance:
 Edit the website frontend by selecting the WordPress Admin button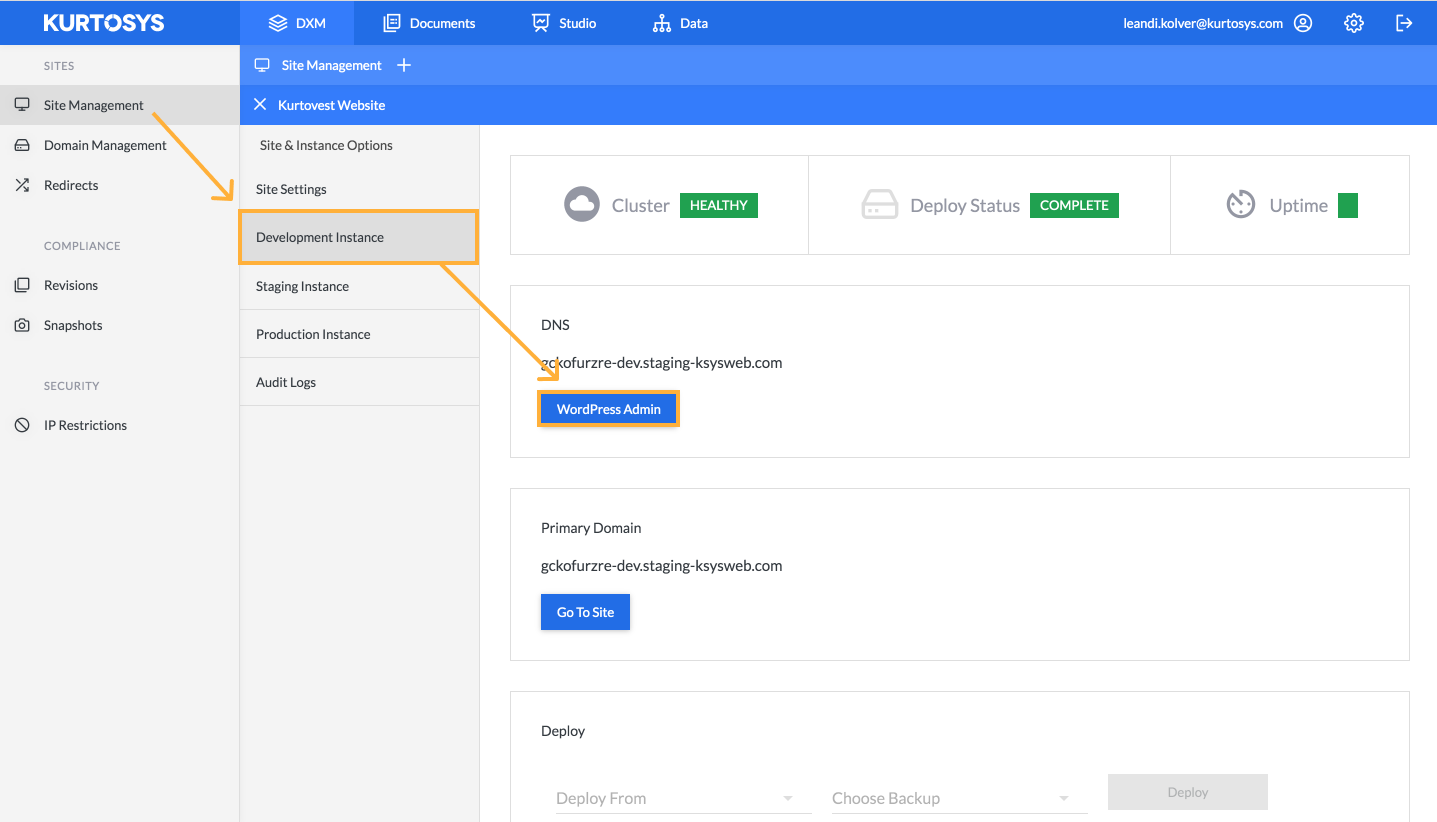 Restore a previous version of the site by deploying a backup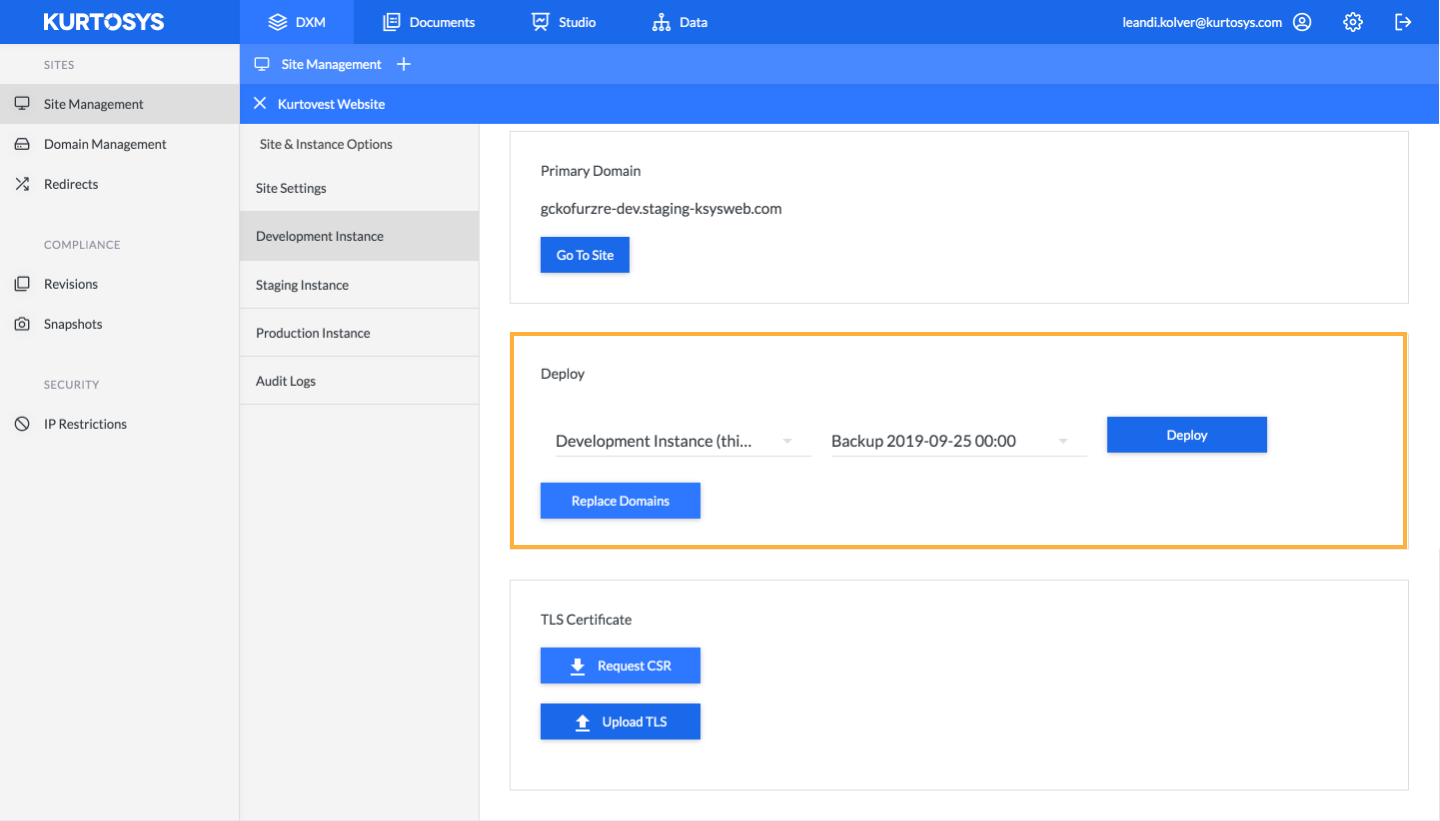 Request and view CSR details by selecting the relevant button and completing the form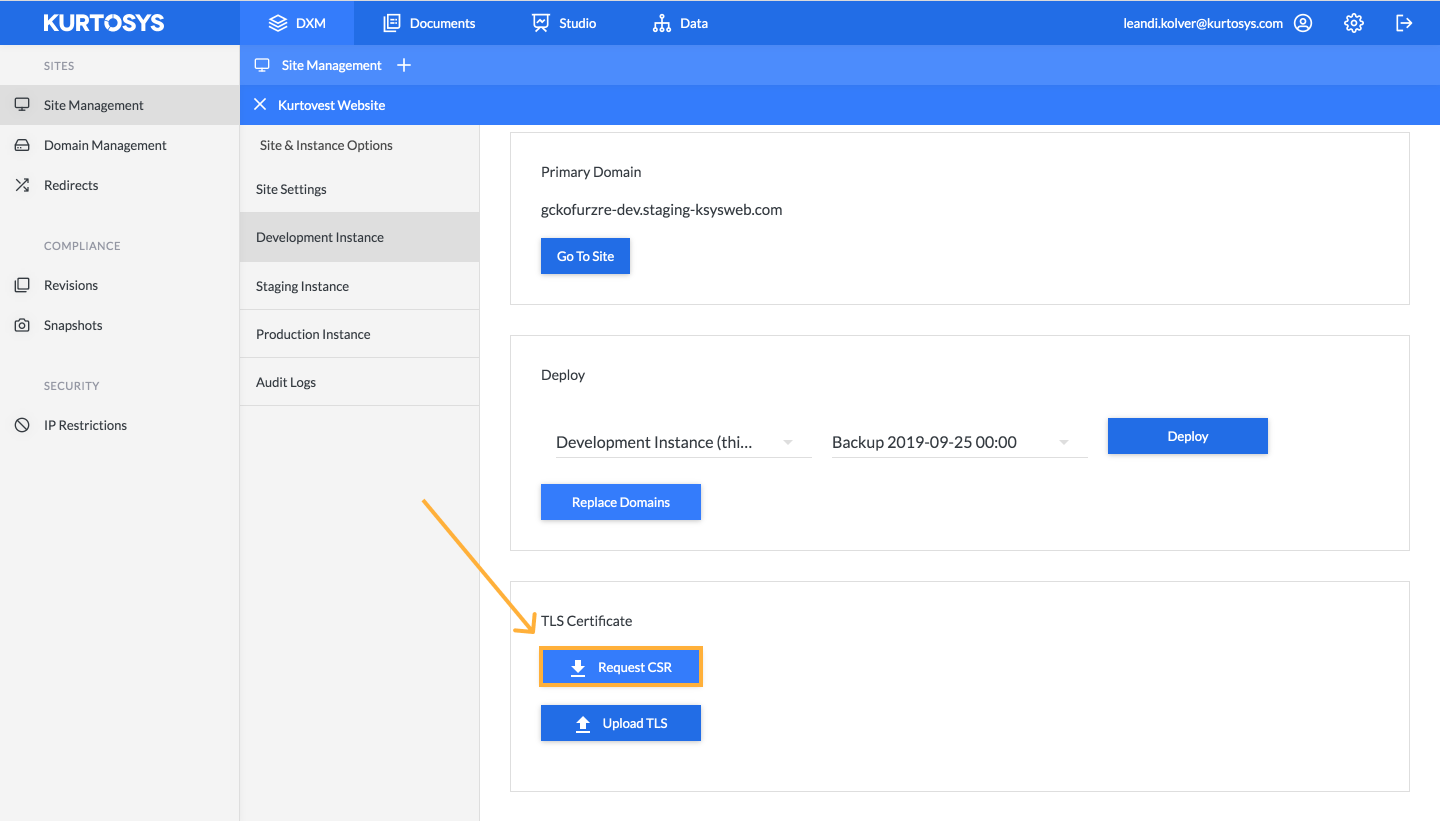 The user can only View CSR details once a CSR has been generated. Once a CRS has been generated, you must copy and submit these details to your certificate authority.
By selecting the 'Upload TLS' button, users can paste the TLS certificate details (received from the certificate authority) into the space provided in the form and select 'OK' to upload the certificate for the site instance. The expiry date of the last uploaded certificate is displayed below the button.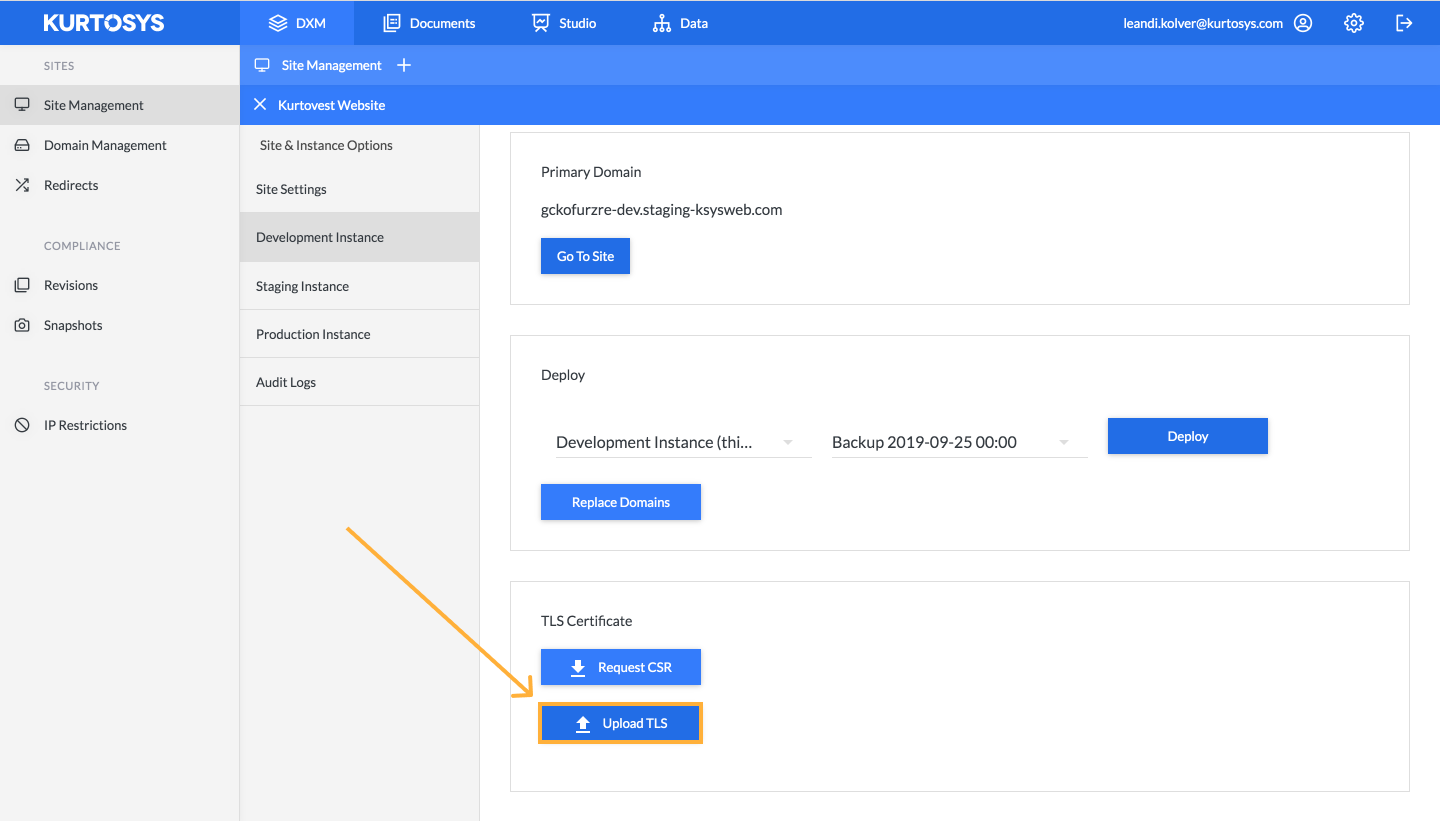 Check the Cluster, Deploy and Uptime statuses
The Cluster status represents the docker service status. Using the docker api we are able to confirm the current docker container status, which can help us immediately identify if a potential site issue is related to the docker service or not.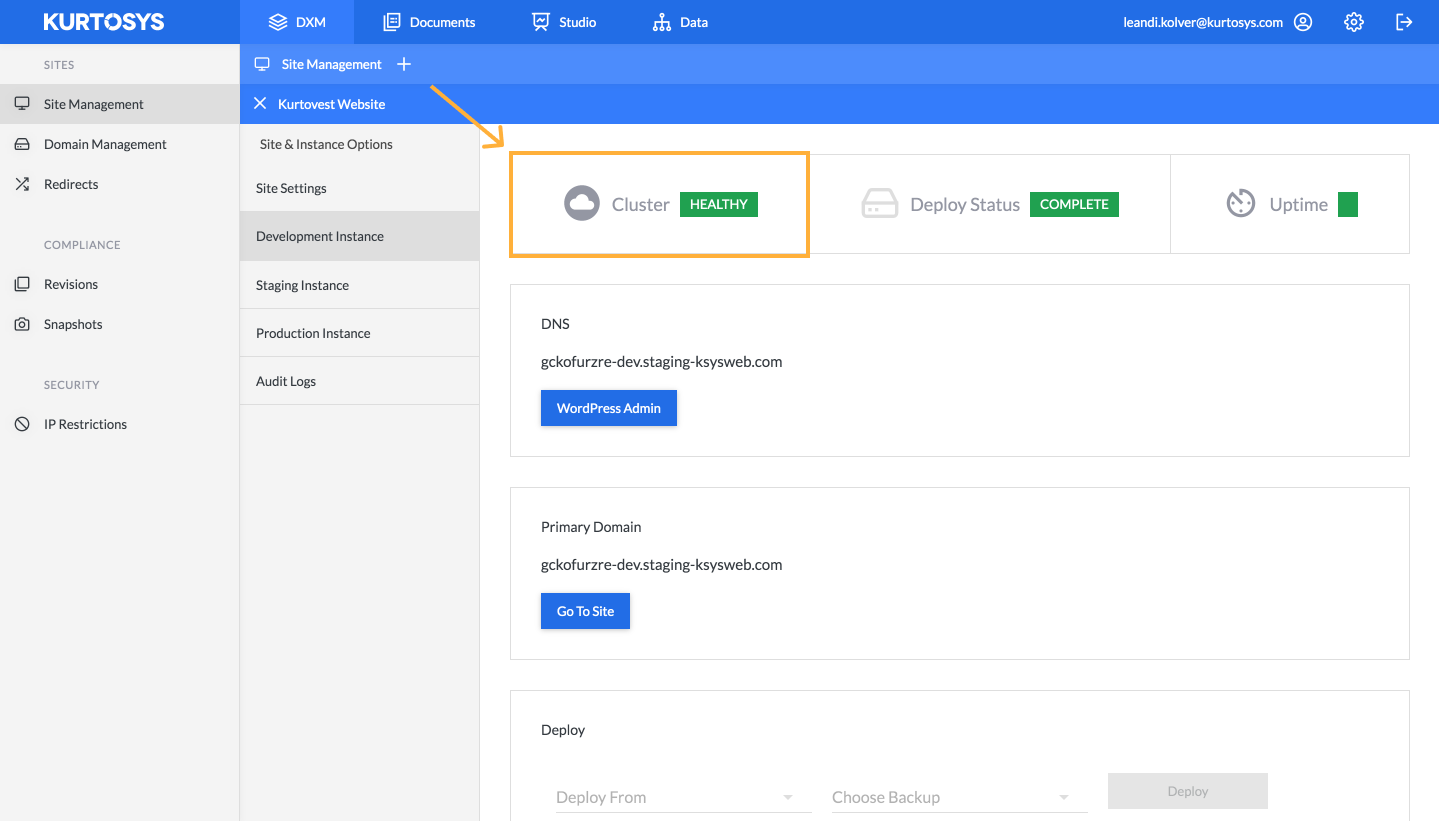 The Deploy status confirms whether the database deploy for the site instance has been completed.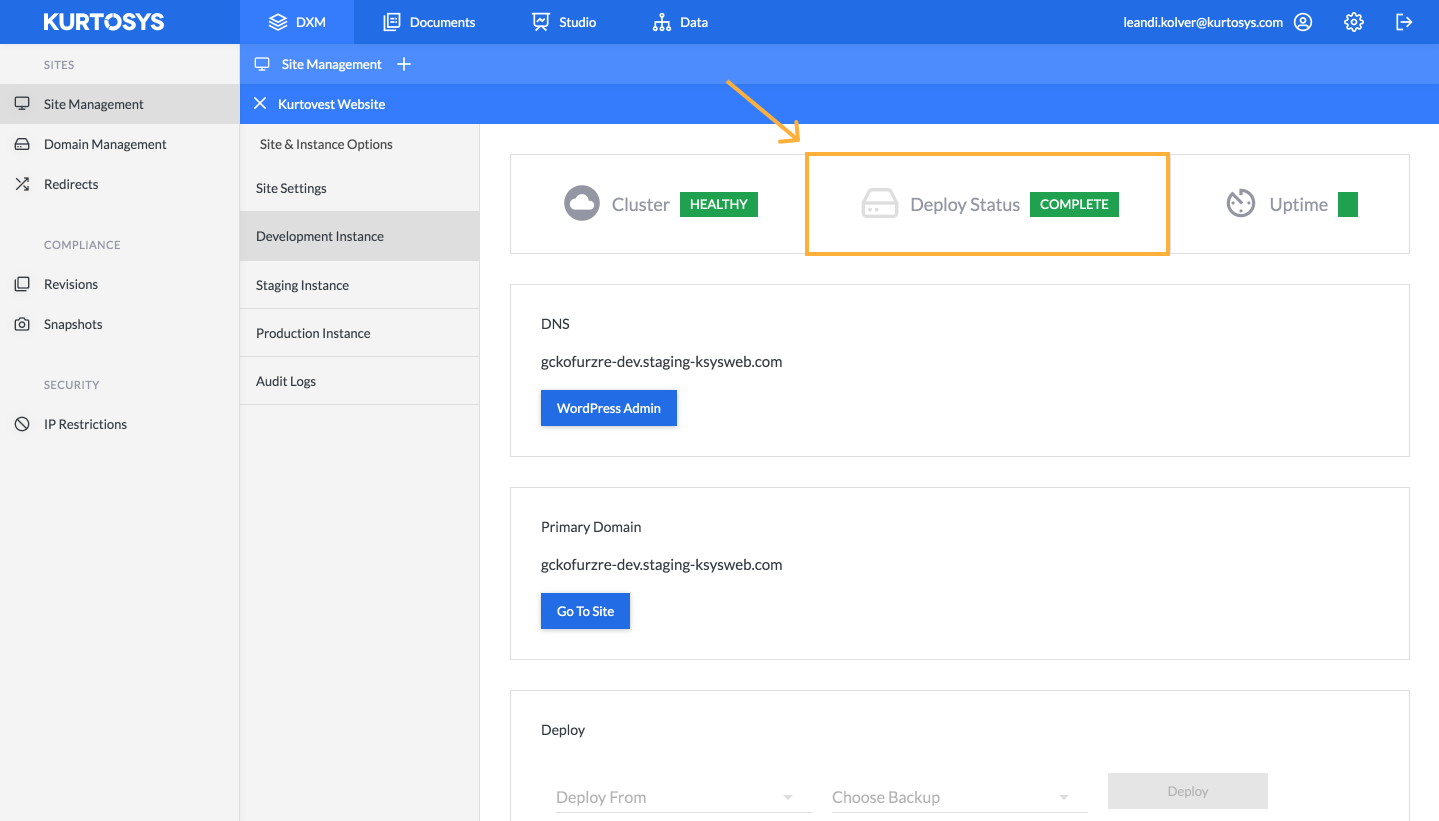 The Uptime statistic essentially reflects the website's availability. StatusCake (external service) runs scheduled tests and monitors that the site is up and running without errors.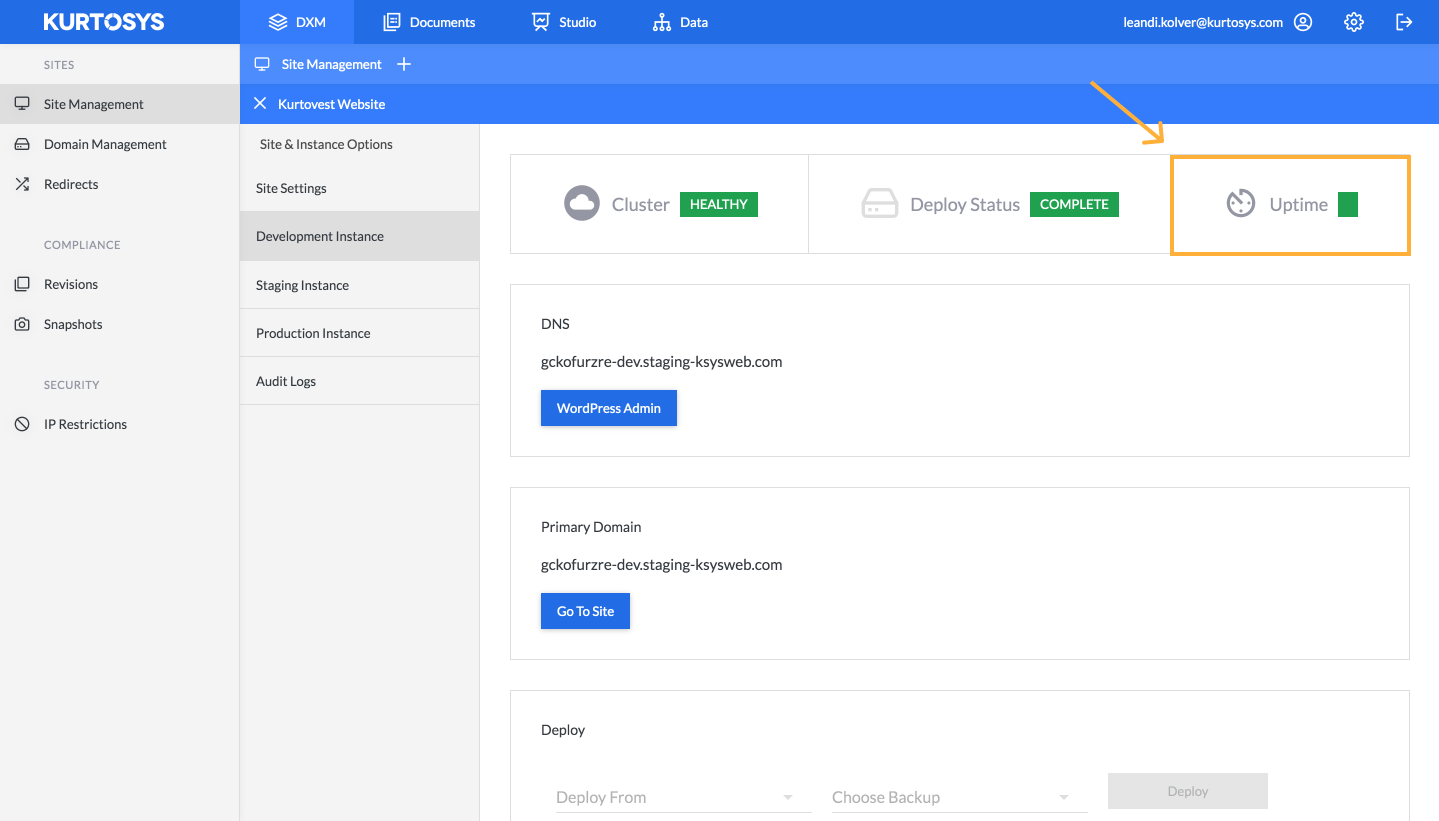 View Audit logs to track user activity across all site instances