How to create a site with Kurtosys DXM
The Kurtosys DXM Site Management module is a command hub for launching and managing WordPress sites. It brings a suite of security and control features to the creation and management of your website instances.
To create a new site, navigate to Kurtosys DXM > Site Management.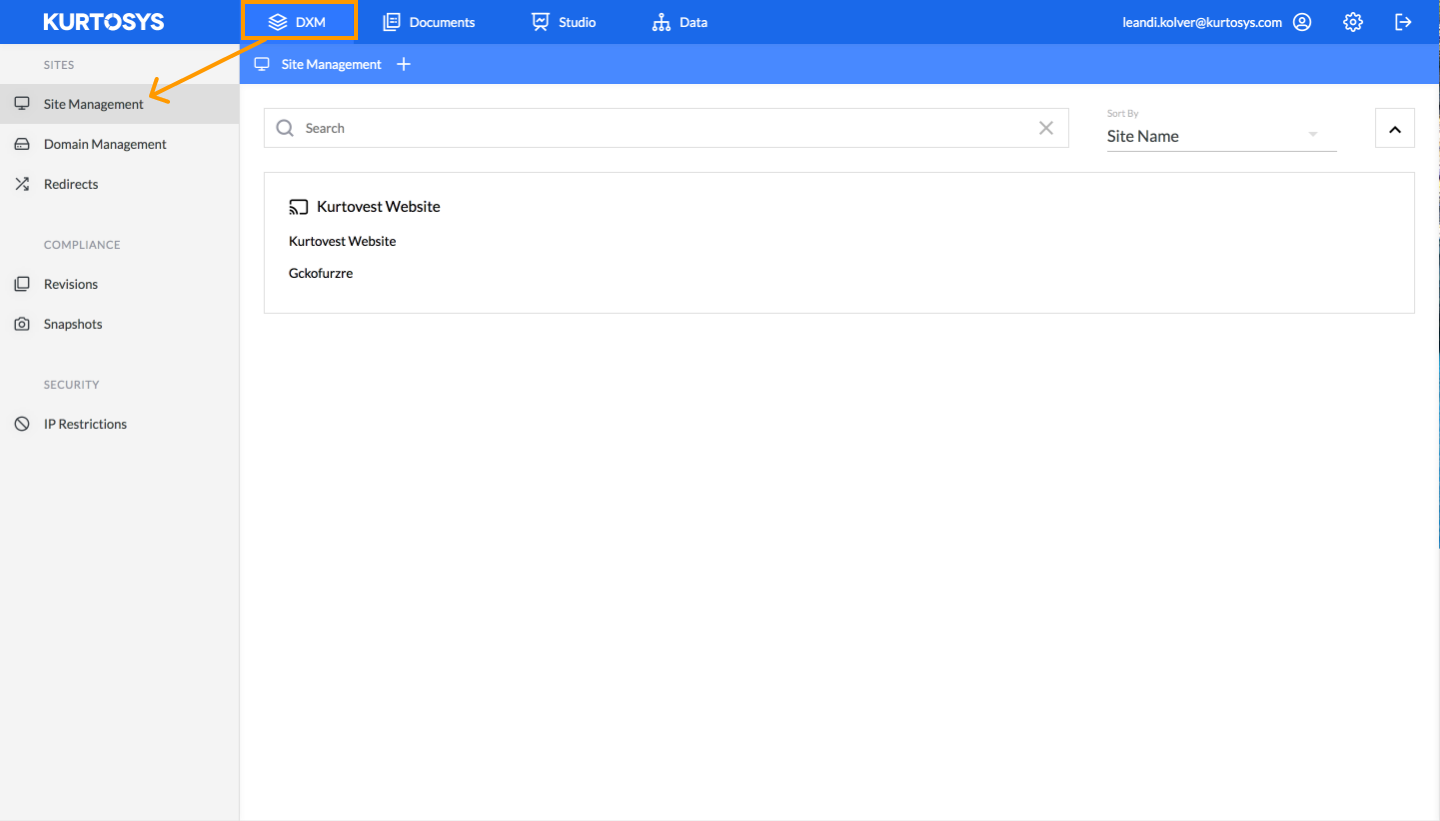 Next, select the plus button. The 'Create New Site' panel will slide out from the right. Enter your site details and select 'Create Site'.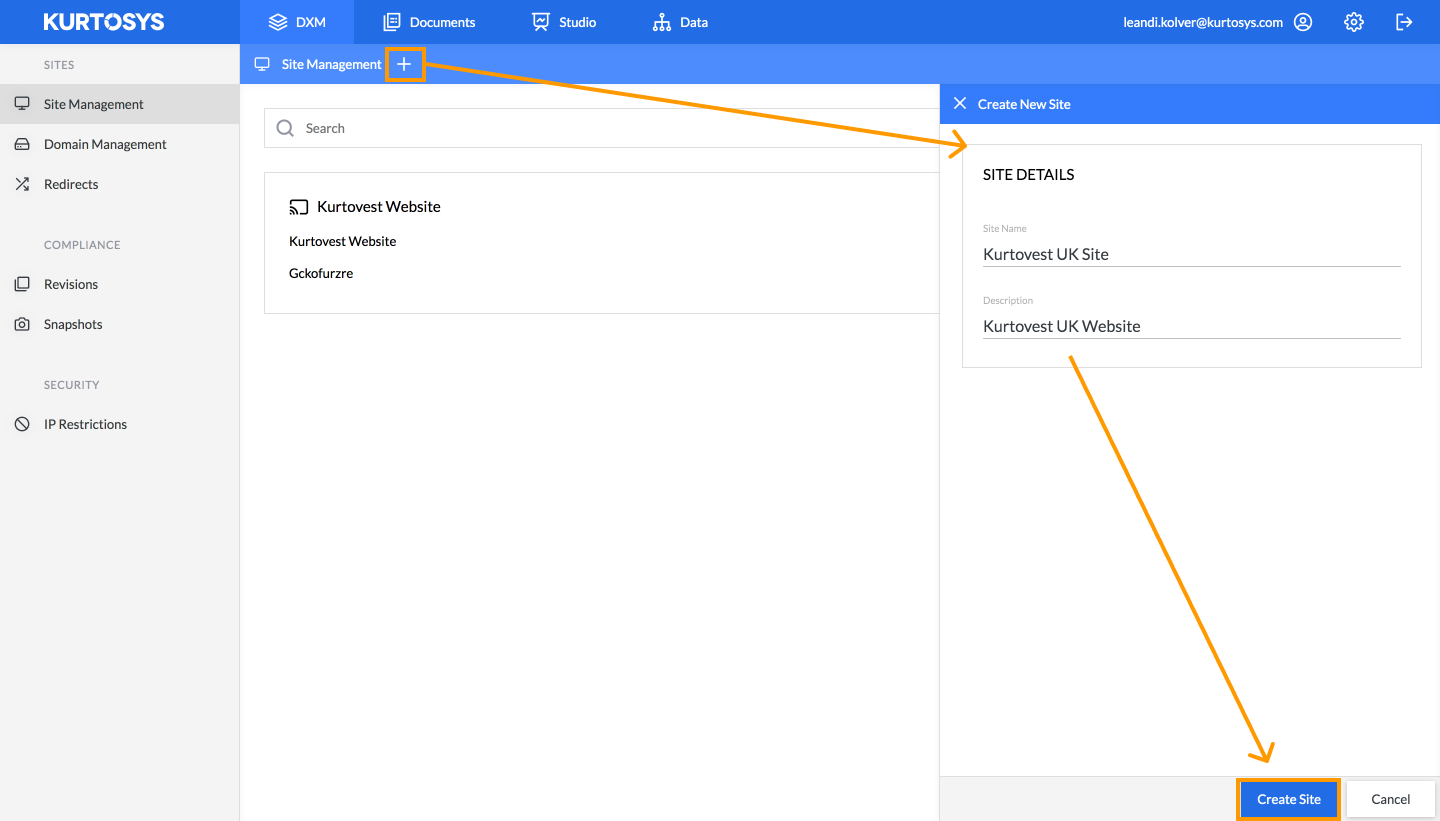 For each new site the followings services are automatically set up on site creation:
Git repository
Development, staging and production site instances
DNS CNAMEs for each site Instance through DNSME
StatusCake uptime monitoring for each site instance
Docker service for each site instance

After the site has been set up, you can still edit the Site Name and Description within the Site Settings form, as well as enable Revisions. However, no other fields will be editable.