Introduction
Do your customers and financial advisors tell you that they have difficulty navigating or finding information on your website?  Read on for great (and easy to implement) tips and tricks to level up for your website. 
Research shows that  'brand'  is an important competitive differentiator, and this applies to all industries,  including the financial sector.  Having a solid brand message and look and feel will set you up for success both in terms of building your website and your business overall.  Optimizing your website in line with your overall Brand Strategy is the best place to start.  
Creating a user-friendly site that also complies with regulatory and security best practices is,  however,  easier said than done.  
The good news is,  Kurtosys can help. 
Below are five key factors to keep in mind when creating your website: 
What sites do you like / gain inspiration from?
Is it a Refresh or Rebrand?
Do you have a Corporate Identity?
How are you planning to keep your new website up to date?
Will your site include fund data?
1. Which sites pique your interest and give you inspiration?
Think of this step as creating a mood board, but of site layouts,  styles,  fonts and color palettes that you like.  Sometimes it takes a few visual references to turn your ideas into something tangible.  
We ask this question to potential clients to get a sense of what they like and more importantly what they do not like.  Once you have put together a list of brand sites you can note down what it is about each one that you love.  Your own vision will be clearer once you have done this,  and it will give the dev and design team a jumping off point. 
You might be surprised to know that most projects are derailed by layout and styling and not functionality.  Try not to let the overall design and look and feel of your site become a pain point,  have fun with the process and trust your choices and design partners.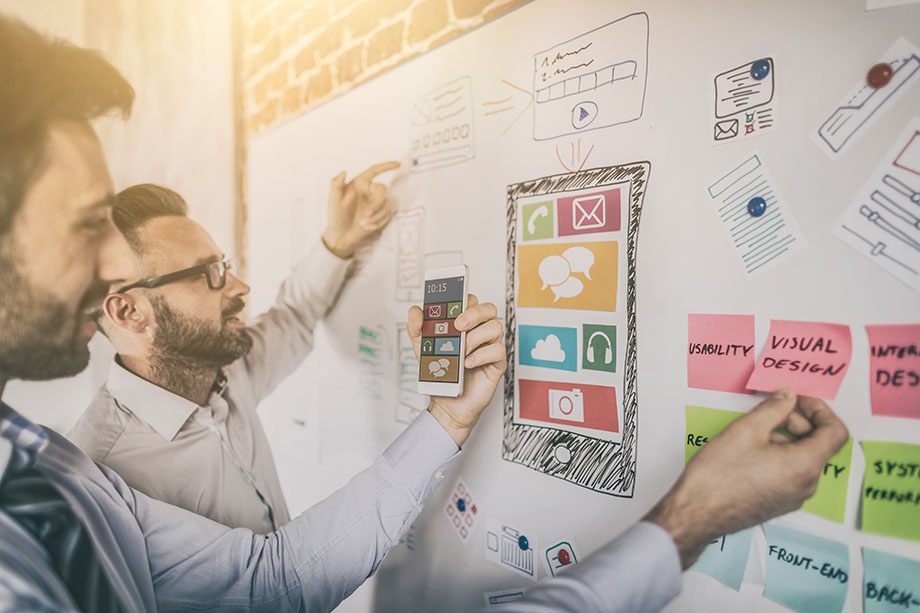 2. Refresh or Rebrand?
As the adage goes,  "if it ain't broke don't fix it"  and we agree that there is nothing wrong with just adding a new lick of paint to a winning formula.  
This question is less about the scope of the work and more about focusing our design team.  Our design teams are available to give you options that are on par with best of breed,  industry-based UI/UX that will win you new business.  
Our team is here to guide you, whether it is a makeover or a full rebranding project.  We are more than happy to work through your website and corporate identity and make recommendations based on industry best practices.  
If you do go with just a refresh,  we promise that you will be in good hands with our brilliant designers.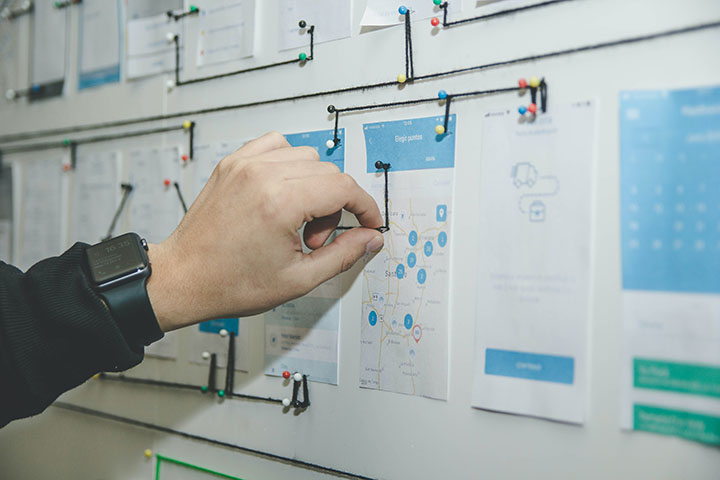 3. Do you have a Corporate Identity?
When working with brands to build their websites or refresh their identity it is important to keep consistency in terms of their corporate identity.  So,  if you do have a company brand bible,  we will work closely with that as our guide. 
For those of you who have fallen out of love with your corporate identity or are having an identity crisis,  worry not!  We will work with you to redefine what makes you you and how to differentiate yourself from the rest of the market.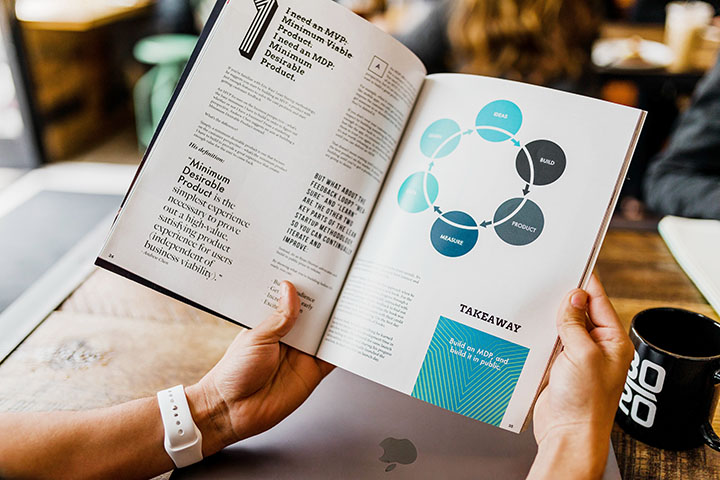 4. How are you planning to keep your new website up to date?
Having a blog section and creating leadership pieces is a terrific way to attract organic traffic to your website,  and to remain relevant in your industry.  Implementing an insights tracking page is useful as it will help you keep track of what content performs best.  The next key thing to note is that you will need constant content for your site.  Insights page?  Check.  Content writers?  On it!  
Our experience across many project implementations has shown us that finding the perfect shade of purple and getting consensus on the exact right amount of line charts is in fact easier than getting volunteers to author updated content for the site.   To keep bringing in new traffic to your site,  you need updated content,  in many different formats,  delivered with regularity.
Working through this question before launch ensures that your new website and your viewers stay up to date post launch.  We recommend portioning some of your marketing budget to paying a few skilled writers (experienced in the financial sector) on retainer,  to keep the content flowing.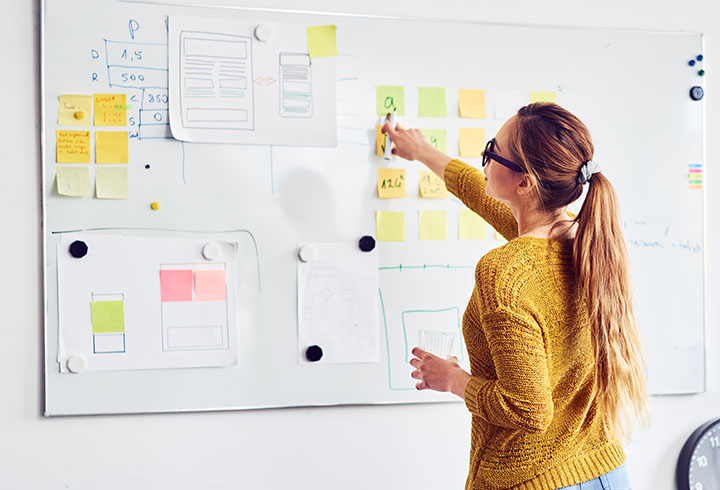 5. Will your site include fund data?
Depending on who you ask,  this question is sometimes ranked first,  as your available data is used to drive the design and functionality we deliver.  
Equally important for us is to understand where your data will be coming from and how it will be kept up to date.  There is no wrong answer here,  we can consume your data from flat files [MS Excel,  CSV],  talk directly to your API or walk you through our API if you want to push your data to us directly.  
Should your new website have fund data,  then we are excellent at bringing your data to life using our beautiful,  accessible and feature rich data visualization apps.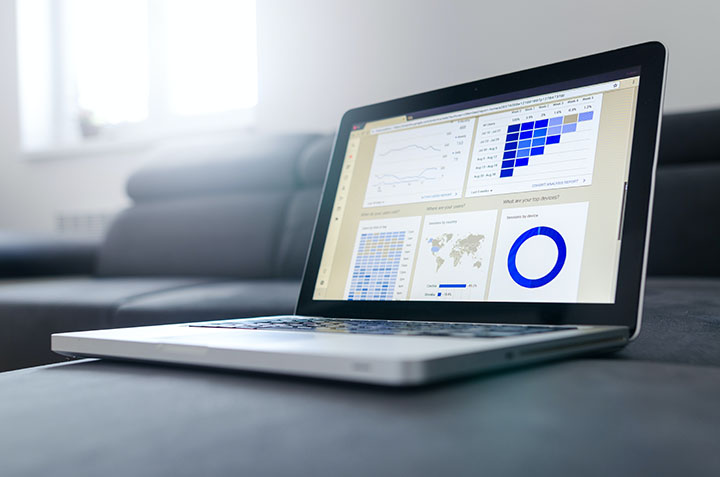 Summary
The 5 questions listed above are not the only questions we ask our clients at the start of a project,  but typically help identify the scope and direction for most new website projects. 
Below are a few more questions that may come up:
User journeys and Personalization: Who are you building this site for and will their user journey through the website differ?  Do we need to cater for different locales / jurisdictions?

 

 

Fonts and licensing: Do you have your own custom fonts?  Are you currently licensing paid for fonts? 

 

 

Images and videos: Do you have your own high-quality digital assets,  or can we help make suggestions?

 

 

Tracking and analytics: Are you interested in measuring how your new website will perform?  Do you have a plan in place to measure performance both with regularity and accuracy?

 

 

CRM and marketing tools integration: Do you need to integrate your new website with your existing CRM or any other third-party services like Pardot or Salesforce?  Where will the input from your Contact Us form go?

 

 
Technical Team: Do you have an in-house technical team,  or do you make user of an external vendor?  Who will we need to talk to regarding TLS certificates,  security approvals,  penetration tests and downtime?

 

 

Webmaster: Do you have a plan in place to keep track of old URLs?  Do you plan to redirect users from old URLs to new URLs?
The simple truth is that a new website project is never straight forward,  but our great team of talented people will help you work through your often complex content and make it easier for your viewers to understand.   
Ready for your digital transformation?
At Kurtosys,  we are proud of our fast,  scalable and easy-to-use technology.  We love solving our clients'  problems with smart applications of technology and creativity. 
Do you have a need to automate difficult and costly processes; deliver critical data at pace; or update your user interfaces and website design?  If so,  get in touch today.  Talk to our team and arrange a demonstration of how our tools and services can add value to your digital transformation.